It's Wednesday and here's what this pregnant mama wore.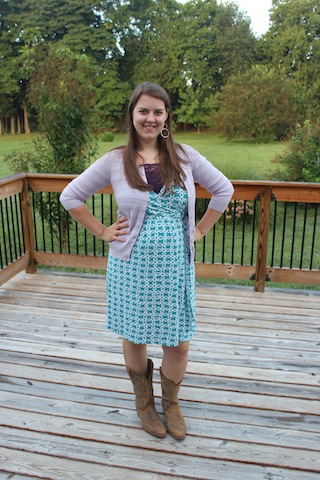 19w0d
dress – Target
sweater – New York and Company
tank – Gabriel Brothers
boots – Texas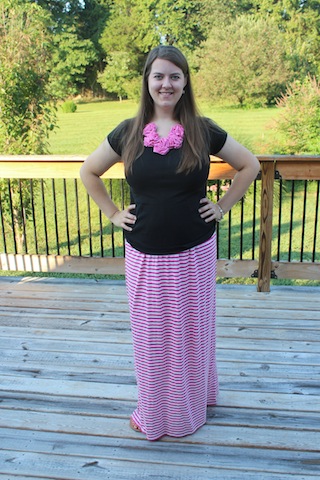 19w2d
dress (worn as a skirt) – Old Navy
t-shirt – Motherhood Maternity
necklace – made by me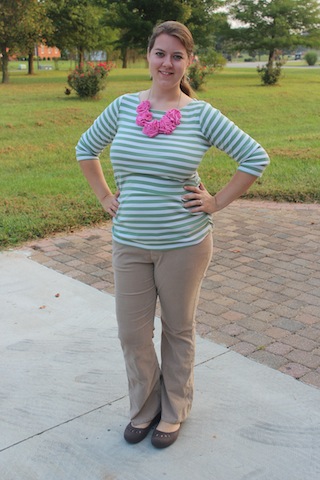 19w5d
pants – Old Navy
shirt – Motherhood Maternity
shoes – Crocs
necklace – made by me
We found out Monday afternoon if Sweet Baby is a boy or a girl…however we aren't doing our gender reveal party until Saturday so we're keeping it a secret until then.  However, I knew people would try to trick me into telling or guess based on other indicators, so I have chosen very specific outfits for the week leading up to our announcement.  I know green is considered gender neutral, but I think of it as more of a "boy" color so I added the pink necklace to count as a "girl" item.  That way I was wearing both boy and girl colors.  Michael thought I was crazy for caring so much about my outfits, but sure enough as soon as I got to school Tuesday morning people started analyzing my outfit.  Some people said that the fact I was wearing more green than pink meant we're having a boy, others said that I was wearing the pink necklace to say I was having a girl.  I guess we'll see on Saturday :).
Linking up to What I Wore Wednesday