Our precious baby boy has a name!  We are excited to announce that H is for Hudson Michael.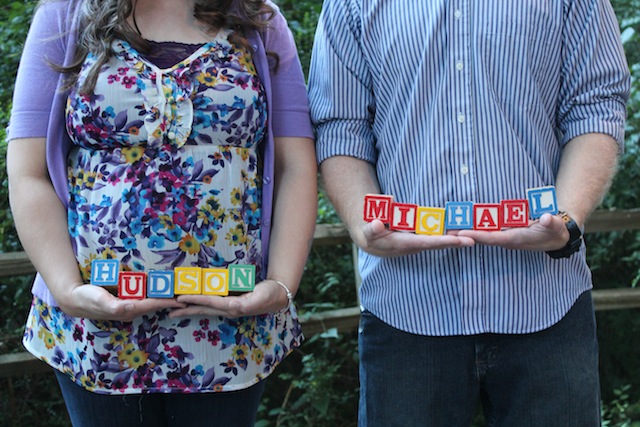 His middle name, Michael, is obviously named after his daddy Michael.  The name Hudson though isn't a family name, it was just a boy name that we both really liked.  We wanted a strong, male name that wasn't *too* common but also not too off the wall.  And as a teacher I had a pretty long list of "no way" names.  It took us quite a while to come up with a name that we both could agree on but I think we came up with a pretty great one, don't you?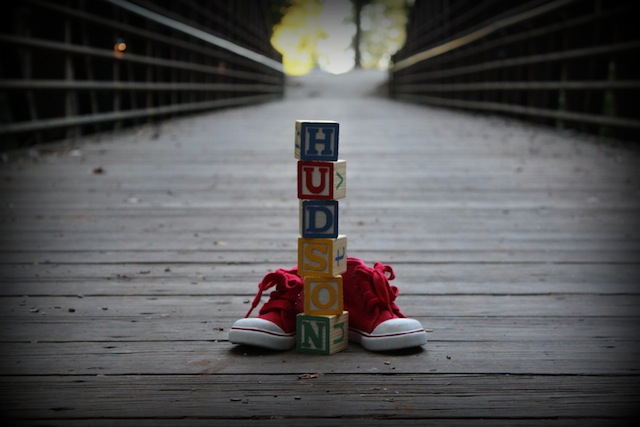 How adorable are these pictures using the alphabet blocks to spell out his name?!  And those tiny red Converse shoes…squeal!!  I love how these pictures turned out!  I should get one printed to hang in his nursery.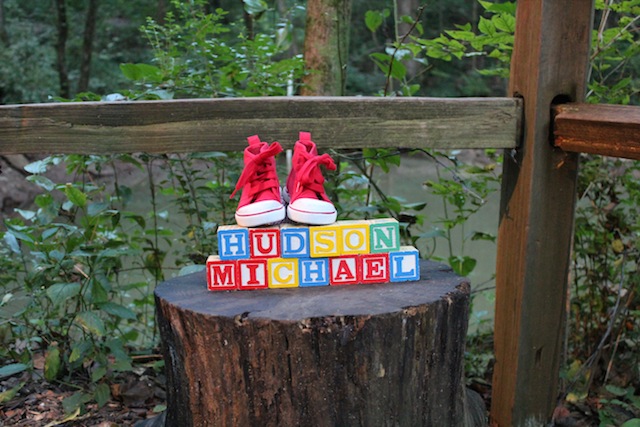 It's so exciting to finally get to refer to Sweet Baby as "he" rather than "it"…and now to be able to call him by name!!!  I'm so excited to meet our sweet baby Hudson!
(see more from our gender reveal party where we announced the name (and the gender, of course) to our families and from the maternity pictures we took to announce the gender online)