It's finally, finally feeling like fall around here.  I have been waiting its arrival quite anxiously.  When you're pregnant and feeling hot all the time you are suuuuuuuuper ready for cooler weather, know what I mean?  Here are some of my transitioning into fall maternity outfits this week.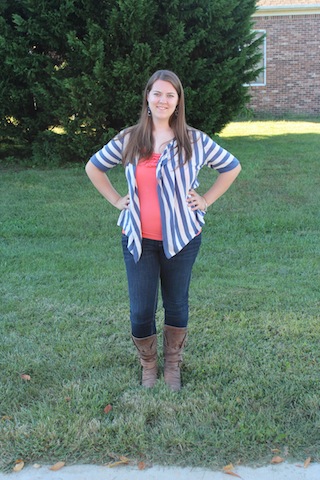 21w3d
jeans – Motherhood Maternity
tank – Old Navy
cardigan – Loft outlet
boots – Gianni Bini via Hyder's
Oh how happy I was to wear my boots on Sunday!  I love those boots so much but it just been too very hot to wear them so far this year.  I'm ready to add them back into the rotation as the weather cools for sure so expect to see them in a lot of outfit posts!  Ha!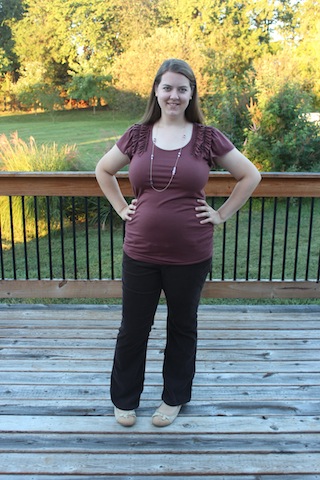 21w4d
pants – Old Navy
shirt – Motherhood Maternity
shoes – Maurice's
Aren't those ruffle sleeves so fun?  I love the little touch of something extra they add to an otherwise generic maternity shirt.  A semi-dressed up shirt plus a cute necklace is so perfect for having comfort without looking sloppy.  Not to mention the fact that the elastic waist of maternity pants is so comfy that I may never go back to regular waistbands even after Hudson is here!
Linking up with Lindsey