It's finally, finally feeling like fall around here.  I have been waiting its arrival quite anxiously.  Here are some of my transition into fall outfits this week.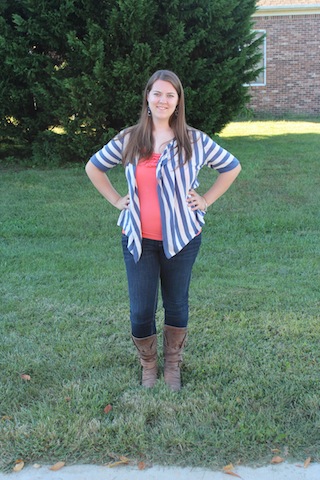 21w3d
jeans – Motherhood Maternity
tank – Old Navy
cardigan – Loft outlet
boots – Gianni Bini via Hyder's
Oh how happy I was to wear my boots on Sunday!  I love those boots so much but it just been too very hot to wear them so far this year.  I'm ready to add them back into the rotation as the weather cools for sure!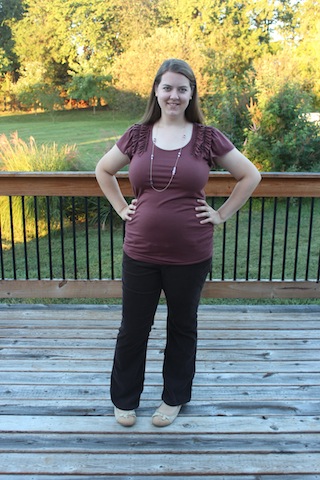 21w4d
pants – Old Navy
shirt – Motherhood Maternity
shoes – Maurice's
Linking up with Lindsey