Another Wednesday – time for some fall pregnancy fashion!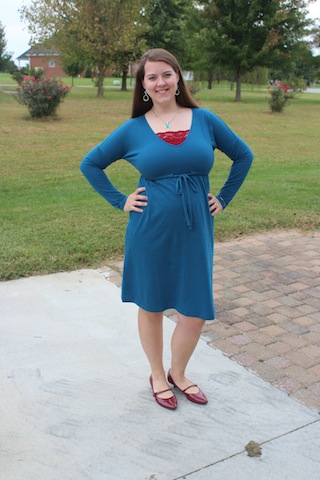 22w3d
dress – Old Navy (get it here)
tank – Gabriel Brothers
shoes – Payless
I just got this dress from Old Navy Maternity this week.  It is so soft and comfy, plus I love that teal color for fall!
I've reached the point in pregnancy where I no longer feel stable in high heels.  The last time I wore heels to church (that was basically the only time I ever wore them anyway) I felt a little off balance.  I guess my center of gravity is shifting, so for now I'm going to stick to flats.  These shiny red shoes fit the bill of dressy enough for church but still flat and comfy.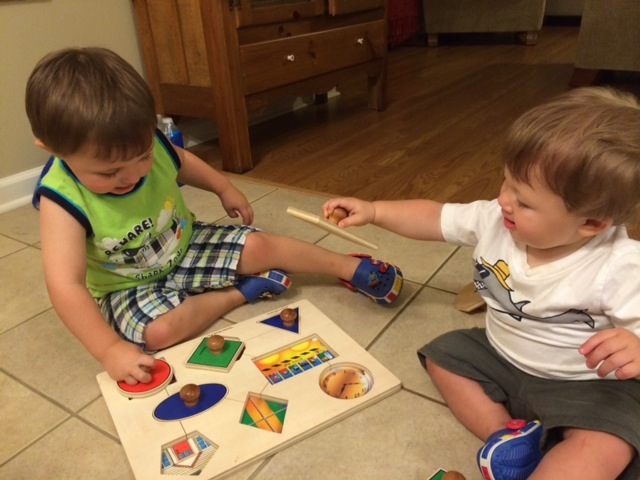 (obligatory cute child picture…)
Funny story about my shoes: after church Josiah bent down, touched the tip of my shoe sweetly, and said "I like your boots, Missy  Caitlin!".  He was wearing some little cowboy boots and must have thought that mine were boots, too, since the toe was pointy.  Love him and his funny comments! (check out the follow up to this story here)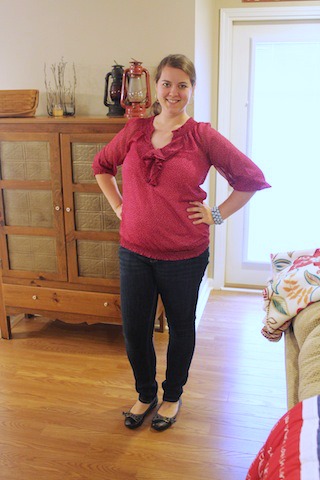 22w3d
shirt – Motherhood Maternity
tank (underneath) – Old Navy
shoes – can't remember, but probably shoe carnival
Linking up with Lindsey