Fall break really cut in to my blog-worthy-outfits since I spent most of the break at home working hard on the nursery and scrapbooking, but here are some cute fall maternity clothes (in my opinion at least) from the past few weeks.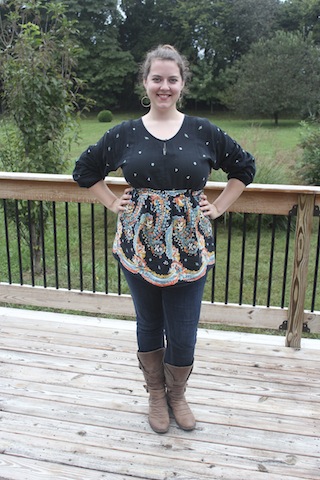 22w6d
shirt – Old Navy maternity
jeans – Motherhood Maternity
boots – Gianni Bini via Hyder's
I love these boots so much and want to wear them (it is October after all) but I've only gotten a few chances so far.  It's still just much too warm many days.  Come on cooler fall weather!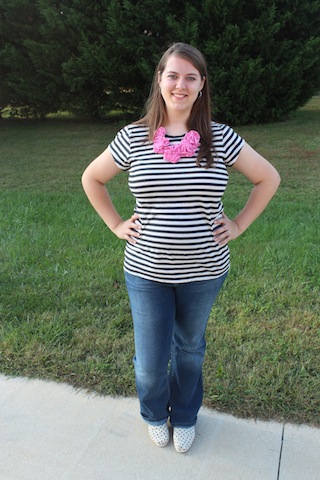 23w1d
shirt – Gap
jeans – Motherhood Maternity
shoes – Toms
necklace – made by me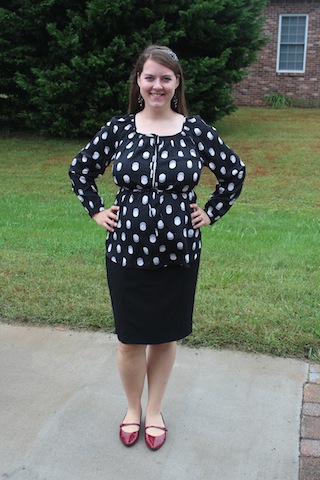 23w3d
shirt – Motherhood Maternity
skirt – Motherhood Maternity
shoes – Payless
Remember how a few weeks ago I wore those red shoes and Josiah told me that he liked my "red boots"?  Well, last week he was visiting family and Tiffany said he went into his aunt's room, got out a pair of her red heels, and said "Look!  Red boots like Missy Caitlin's!".  How adorable is he?!?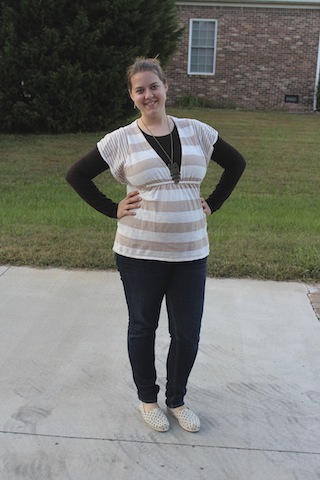 23w6d
shirt – Motherhood Maternity
long sleeved shirt – Limited
jeans  – Motherhood Maternity
shoes – Toms
owl necklace – Amazon
Linking up with Lindsey