………………………giveaway is now closed………………….
I am so excited to share a giveaway with you today!  An old friend of mine (that sounds bad…she's not old, we've just known each other since we were little) runs an online boutique called Bellaboulie Boutique.  They sell fun jewelry, accessories, and clothes.  She contacted me to see if I was interested in doing a review and giveaway…ummm, yeah!!  So she sent me a few pieces to try out for myself.  Here's how I've worn them over the past weeks:
to a wedding: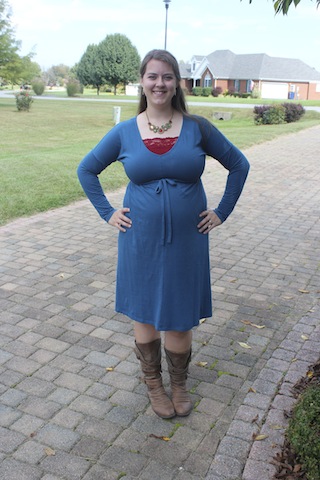 24w2d
dress – Old Navy maternity (buy here)
tank – Gabriel Brothers
boots – Gianni Bini via Hyder's
necklace – Bellaboulie Boutique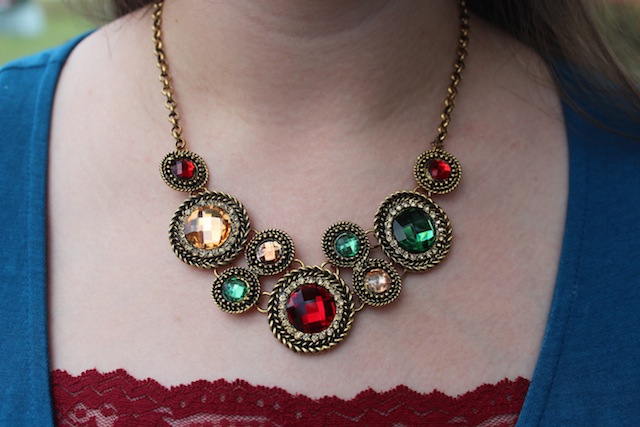 I love this Jewel Tone Statement Necklace.  It is perfect for fall!
to church: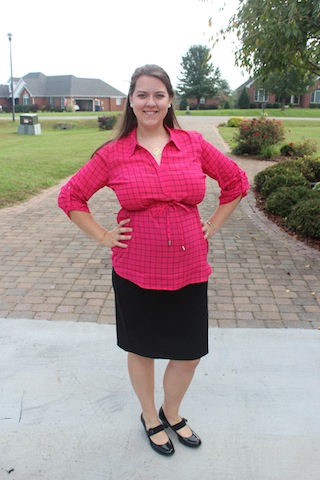 24w3d
shirt – Motherhood Maternity (buy here)
skirt – Motherhood Maternity
shoes – Target
necklace and earrings – Bellaboulie Boutique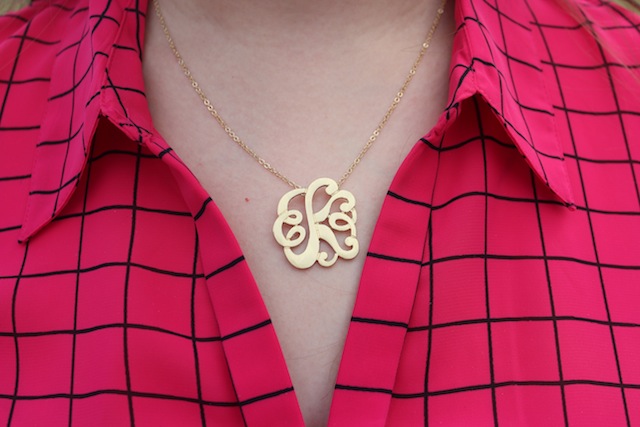 Monograms are hot, hot, hot right now and I was excited to get my very own Monogram Initial Gold Pendant ("K" for my last name, I haven't changed how I spell Caitlin…just in case you were wondering; although the swirly next to the "K" kind of looks like a "C" anyway so that's pretty fun)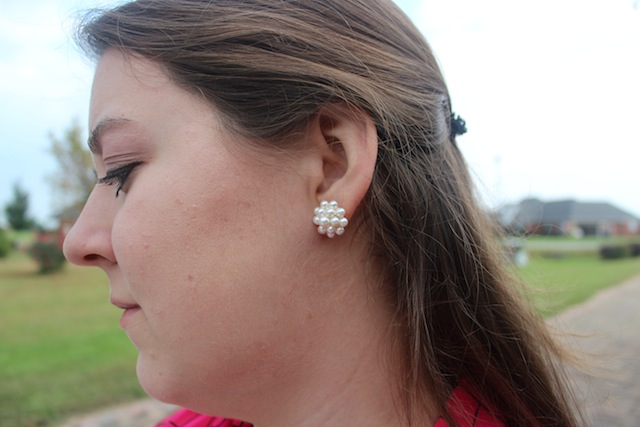 These Pearl Cluster Earrings were probably my favorite item – they are just so versatile and can be dressed up or down!
(apologies for the horribly awkward picture of the side of my head)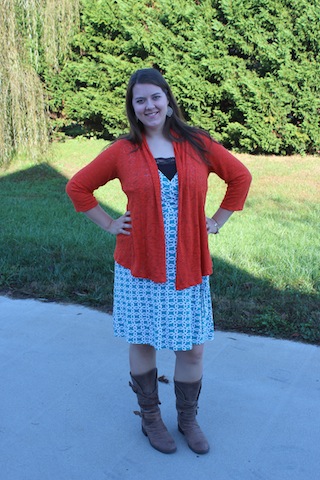 25w3d
dress – Old Navy
tank – Gabriel Brothers
boots – Gianni Bini via Hyder's
cardigan – ??
to work: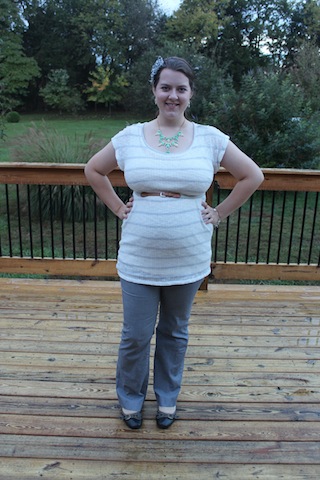 25w5d
shirt – Motherhood Maternity
pants – Gap maternity
shoes – Shoe Carnival
headband – Gussy Sews
necklace – Bellaboulie Boutique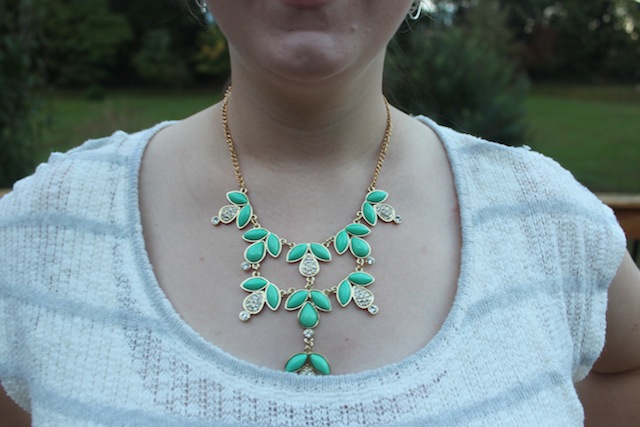 And finally, the Pretty in Turquoise necklace.  I was a little unsure of how I would wear this; I thought it was a bit dressy with all the diamonds.  I decided to give a try with a normal work outfit and I thought it turned out great!  Yay for taking fashion risks!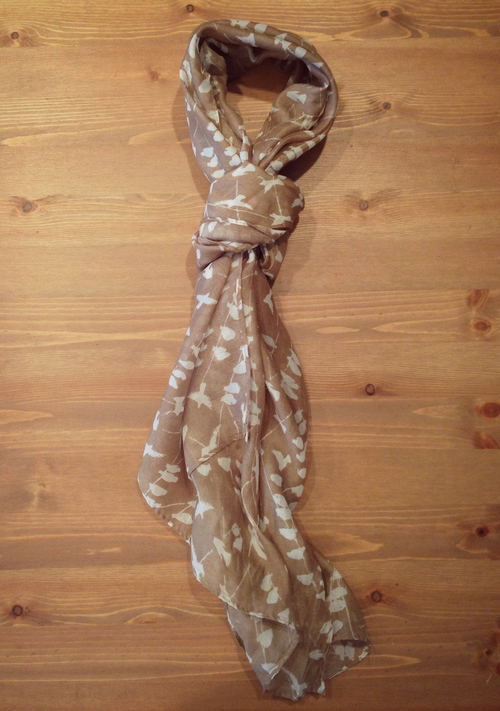 This beautiful Birds of a Feather scarf is what one lucky reader will win – just recently added to the shop for fall!  You can earn three entries by completing some or all of the Rafflecopter tasks below; I'll announce the winner on Sunday.
Can't wait to get your hands on some of their yummy items?  From now until October 31, use the word "chocolate" to get free shipping on your order!