It has been a LONG time since I've done a high five for Friday post!  I keep wanting to, but life gets in the way (don't you just hate it when that happens?).
Anyway, here are some things that are making me happy this week:
1.  New TOMS!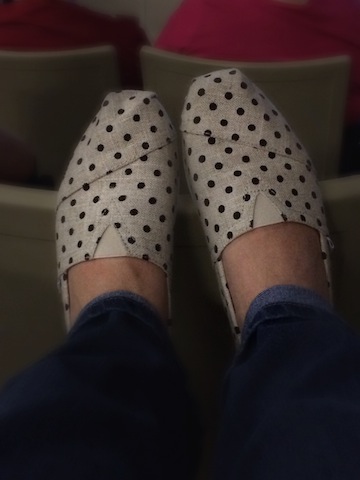 I love how they can go with anything – they are canvas with black dots, but look just as good with brown pants as they do black.  Plus they require very little bending over to put on…something my ever growing belly appreciates!
2.  My Halloween wreath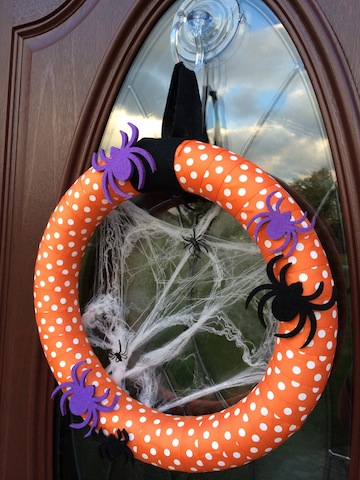 Can I tell you a secret?  I haven't decorated a single thing in our house for fall.  A few weeks ago I hung a fall wreath on the door, but I still have yet to pull out any of my inside decorations.  I think that's because we are in the middle of a bunch of pre-baby projects and so there is stuff everywhere and I just can't imagine trying to add decorations on top of all the mess!  But, we did carve a pumpkin at our friends' house last weekend so we have that on our porch, and then this week I was feeling a little guilty for my severe lack of Halloween enthusiasm so I whipped this wreath together.
Seriously, I think it took longer for my glue gun to heat up than it did to actually make the wreath.  And if you live near a Hobby Lobby you could replicate this wreath tonight!  I used a wreath form from HL (40% off coupon) and 2 rolls of ribbon that were 2 yards each – so 6 yards total (ribbon is 50% off this week).  I wrapped the ribbon around the form and securing it with hot glue as I went.  I used some black felt that I already had to make the hanger.  The felt spiders, spiderweb, and plastic spiders were all from Hobby Lobby, too (Halloween decor is 40% this week).  I quickly hot glued the spiderweb to the back of the wreath and the spiders to the front and voila…a Halloween wreath!  Cost = less than $10.00.  Time to make = less than 10 minutes (not counting the glue gun heating up).
3.  Scrapbooking night!
I'm getting together with some ladies from church tonight and tomorrow to scrapbook.  I'm excited to hopefully get a bunch of scrapbooking done.
4.  New living room decor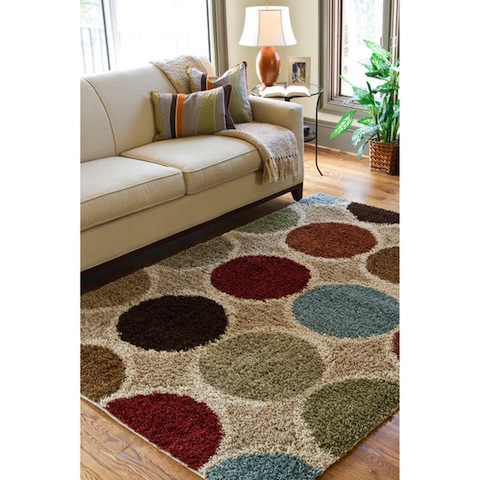 [source]
Home decorating is not my strong suit.  I like a nicely decorated space, but I don't know quite how to get there.  I've been struggling with what to do in our living room and this week I finally quit just thinking and actually bought some stuff.  I got some beautiful couch pillows from TJ Maxx and just ordered this rug (the one in the picture above).  I love love love the rug and can't wait to check it out in person!  I'm starting to see everything come together.
5.  Project Runway All-Stars
The new season started last night.  My favorite PR designer ev-ah, Seth Aaron Henderson, is on this season and I'm pumped.  I don't get to watch it when it comes on since we don't have cable, and I may not get to watch it tonight because of scrapbooking night, but you better believe I'll be watching it tomorrow when I get home!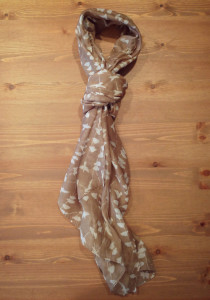 P.S. Don't forget to enter to win this beautiful scarf from Bellaboulie Boutique!  Giveaway ends tomorrow.
Linking up with Lauren