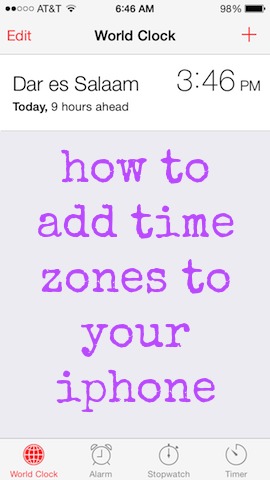 Remember how Daniel, Tiffany, and family up and moved off to Africa?  Well now they're nine hours ahead of us and I don't know if it's just my feeble brain or what, but that's too much math for me to do to try to figure out what time it is over there.
Never fear, trusty iphone to the rescue!!
It's super simple, so if you want to keep up with them too or you have another loved one in a different time zone that you want to keep up with (or you just like knowing the time in random parts of the world…if that's your sort of thing…), then this tutorial is for you.
Open up your Clock app and go to the World Clock (on the far left).  You will probably already see some pre-programmed time zones – mine had Cupertino (wherever that is??) and New York.  You can continue adding time zones, or if you're like me and like things to be streamlined, you can delete the ones that are already there and then add your own.
To delete the ones you don't want, click on Edit in the upper left hand corner.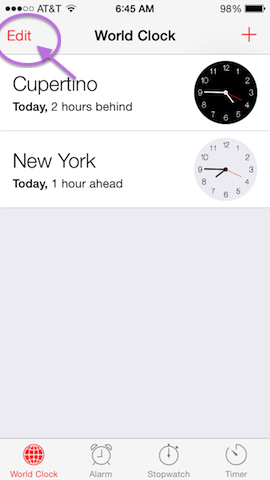 Next to the time zones that you want to delete, click on the red circles with the white dash.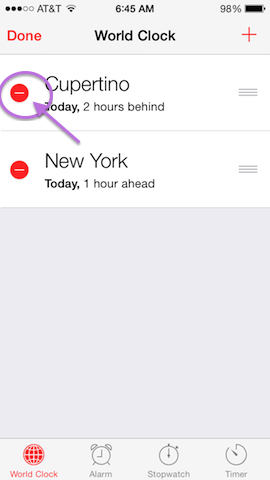 Click on the red Delete box that will pop up by that particular time zone.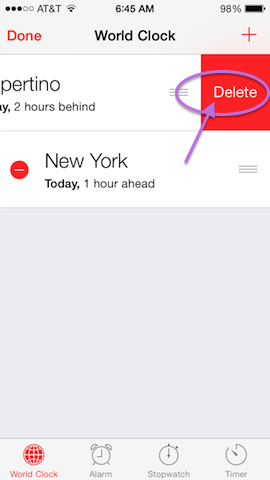 I went ahead and deleted both of mine, so I have no clocks to show.  Now I'm ready to add the one for Tanzania.  Click on the red + in the top right corner to add new time zones.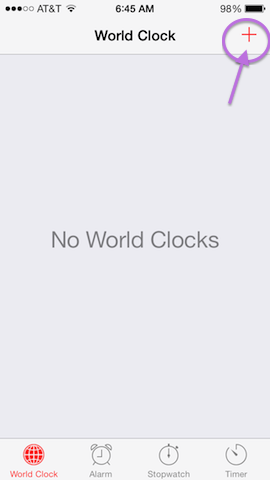 Search for the country or city you want to see.  I started typing in Tanzania and it popped right up.  Click on that city (in my case, Dar es Salaam, Tanzania).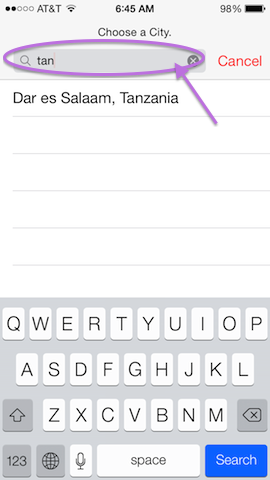 You now have Tanzania (or whatever time zone) at a glance.  I didn't like that it was an analog clock because it didn't say am or pm (again, I'm lazy and it's too hard to try to figure that out on my own), so I changed it to digital.
(In other news, when I taught high school, almost none of my students could read an analog clock.  Not elementary school, people, high school.  They would ask "now what does the little hand mean again?".  I kid you not.)
Just tap on the picture of the analog clock and it will change to digital.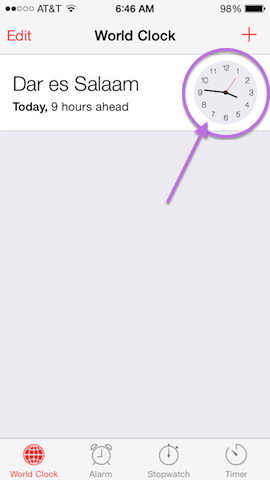 There you go!  Now I can pull that up on my phone anytime and see what time it is in Tanzania…no math involved!
(I'm a bit embarrassed to say that as a former math teacher, but sometimes convenience is just nicer than using all that brain power, ya know?)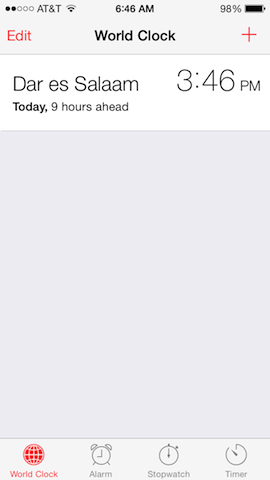 Linking up to Works for Me Wednesday