Our sweet baby is here!  Hudson Michael born Thursday, January 23 at 7:55 pm.  He weighed 6 pounds, 14.25 ounces and was 19.25 inches long.  Little squirt took his own sweet time making his entrance into the world but that's a story for another day.  He's finally here and we are both doing well.  Michael and I are more in love with our darling Hudson than we could have ever imagined!
Some pictures from his first 24 hours: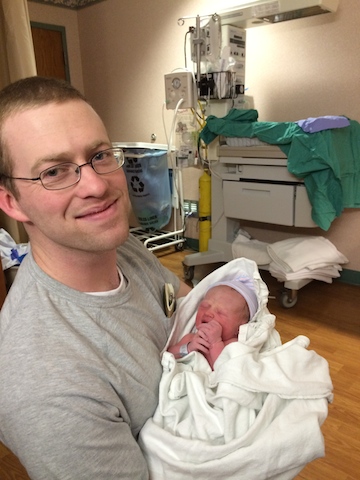 Michael taking Hudson to the nursery to get his bath about an hour after birth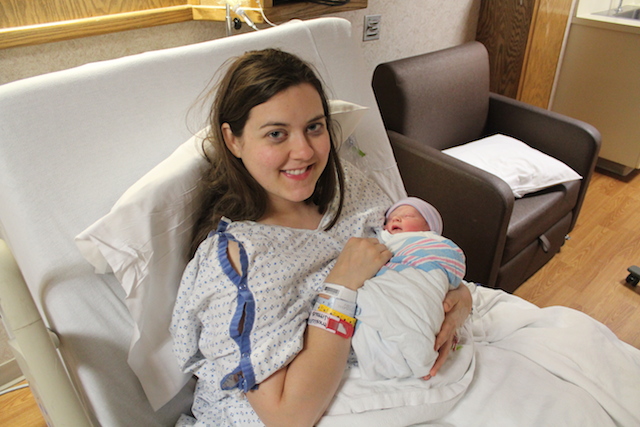 Exhausted but thrilled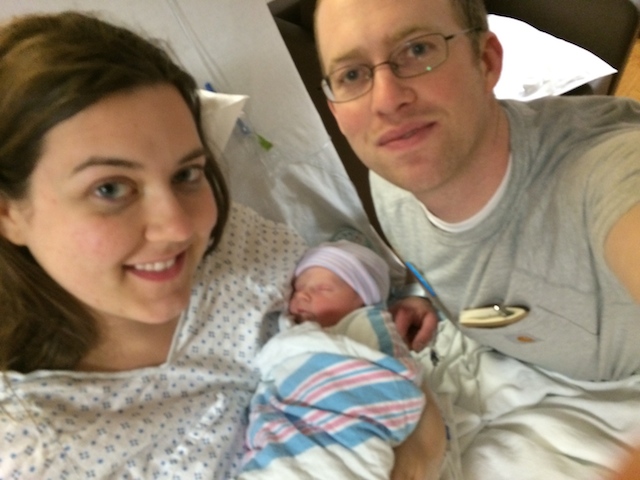 our first family picture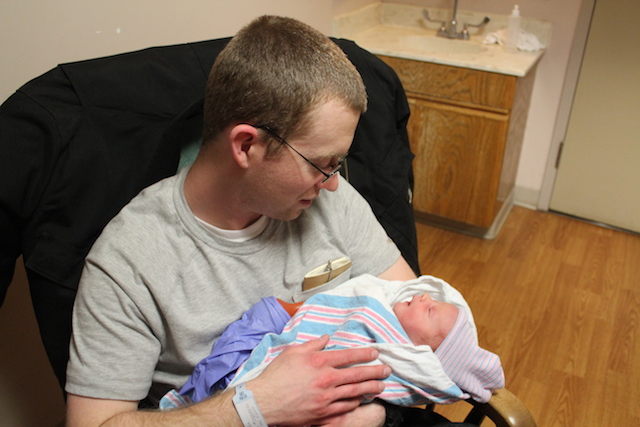 checking out Daddy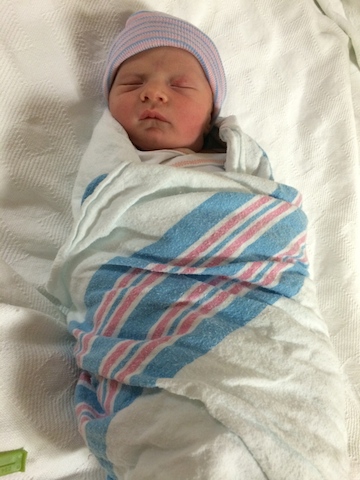 so tiny!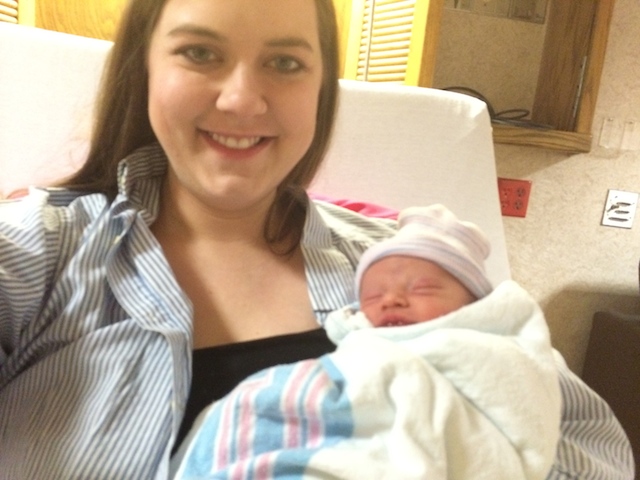 selfies with Hudson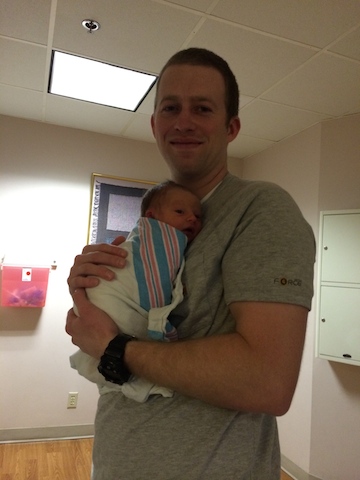 proudest dad ever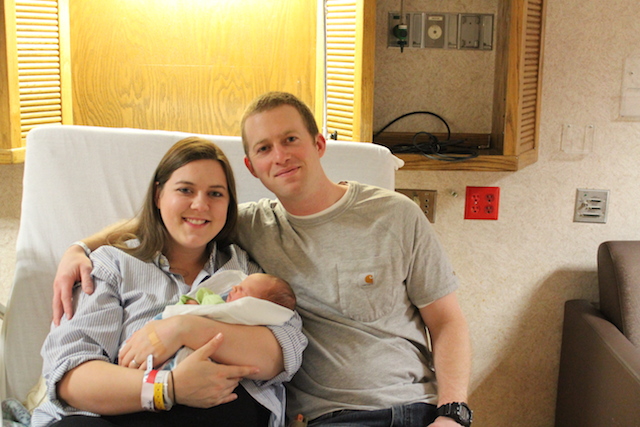 happy family
We're busy learning how to be parents but I'll be back later with more details and pictures.