We never intended to purchase the newborn hospital pictures, but when we saw how good they were…how could we not?!?  Plus you're super emotional from just having your baby and they come around to show you the pictures with sappy music playing and then you just can't help but want to buy the.  Good marketing, photographer people.  You got us, for sure.
I only wish we had known we were going to get our pictures taken as well – Michael hadn't shaved and didn't have his contacts in; I was wearing a huge, junky shirt from Goodwill.  Oh well, we still got some winners!
I'm definitely getting this one (in black and white) blown up and framed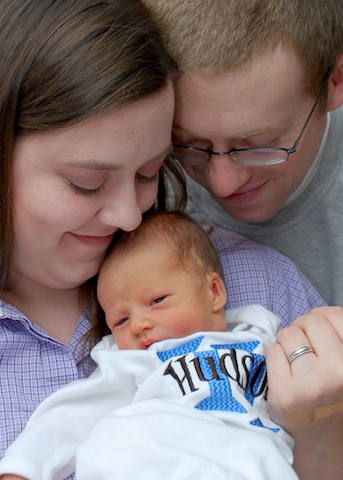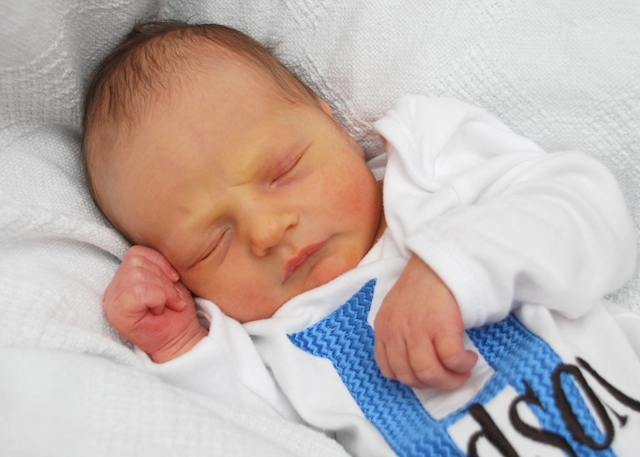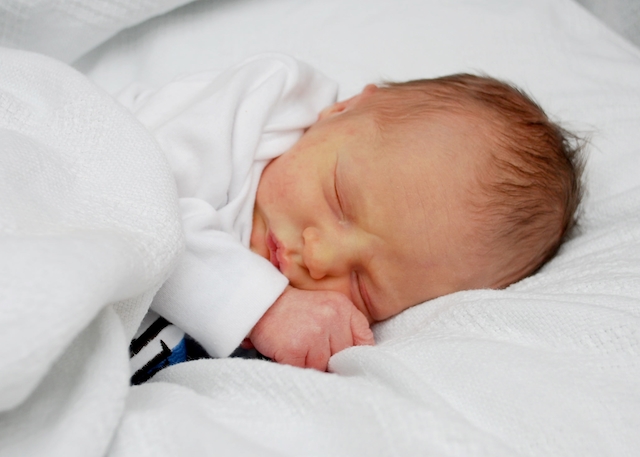 This one captures his little personality so well!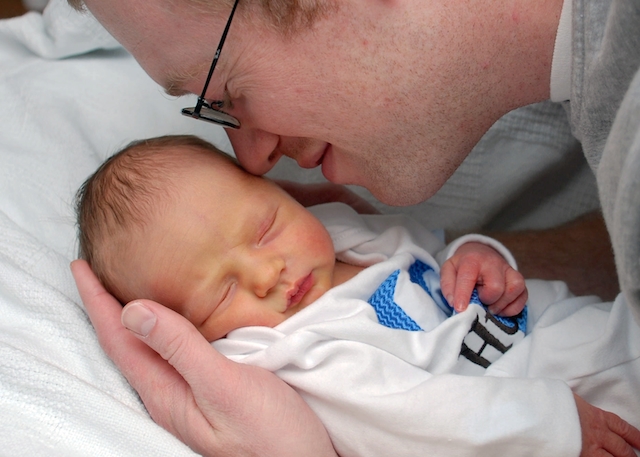 I melt…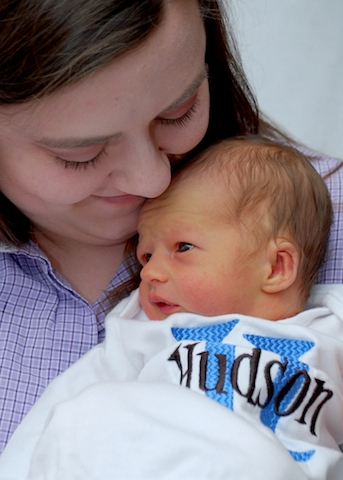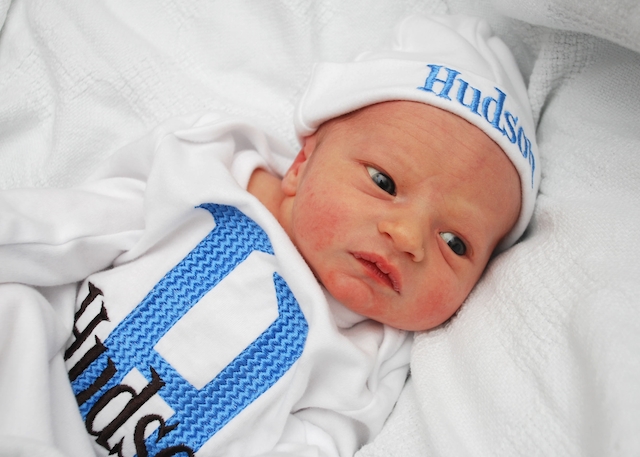 Love that sweet face!!