Taking my belly pictures week by week was fun, but you just don't notice the changes since they happen so gradually.  When I look back at the pictures from the beginning of my pregnancy it's amazing how much I changed!  I put my pictures together in a collage so I can have them all in one place.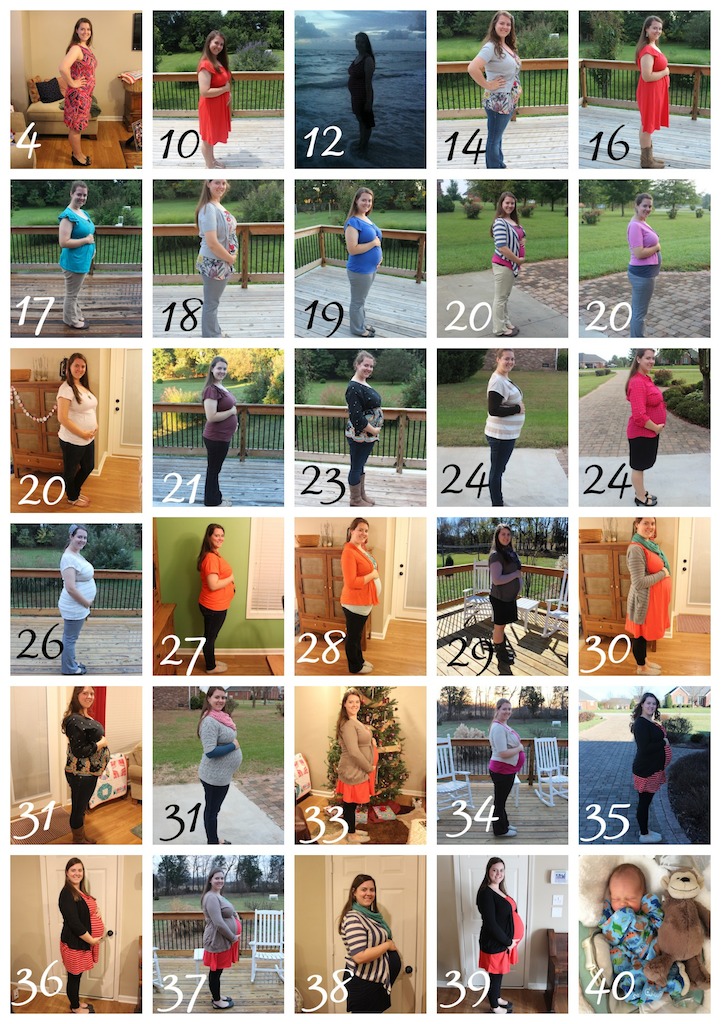 It's funny to me how big I thought I was back when my belly first popped out, or even at 28, 29ish weeks.  I just thought I had a big belly – ha!
Here's a fun comparison from my first belly picture to my last: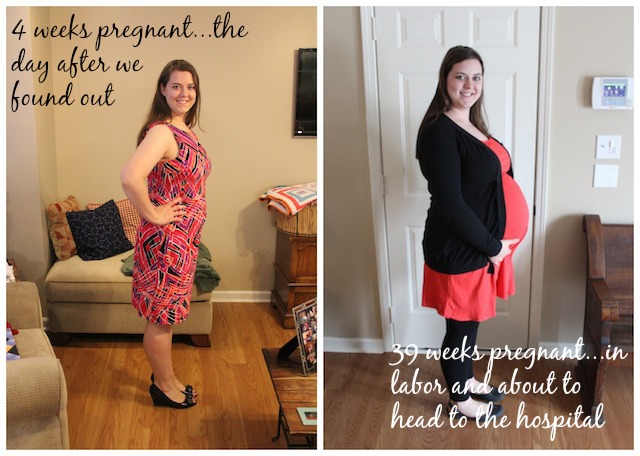 I remember when we took that first picture, the day after we found out I was pregnant, that I thought "Look at how my belly sticks out!  I already look pregnant!".  Oh my, I look back now and just wish my belly was that small!  Maybe someday…
What fun this journey has been!  It's so nice now to be able to bend down, to not have the back pain, to have more than five items of clothing that fit, to not waddle, and to change positions quickly…and yet, I kind of miss my pregnant belly.  It was wonderful to feel him moving and kicking inside me, knowing that my body was growing a little human.
It's pretty amazing to hold that little human in my arms now :).