Guess what…I finally created a Facebook fan page for My Chocolate Moments!  About time I entered the 21st century, huh?
You may have noticed that I'm not blogging nearly as much as I used to.  Or maybe you didn't notice and I'm not as missed as I thought.  Sad.
Anyhow…
There's a sweet little guy in my life who is making blogging a little more difficult (and less of a priority) these days.  Having two hands free (not to mention a chunk of time long enough to get my thoughts organized) is hard, but boy can I wear out my iphone during those long nursing sessions!  I thought I'd start a Facebook page so I can stay connected to my readers.  At least then I can post some short statuses (status'? stati?) and pictures until I have time to write more rambling wordy posts.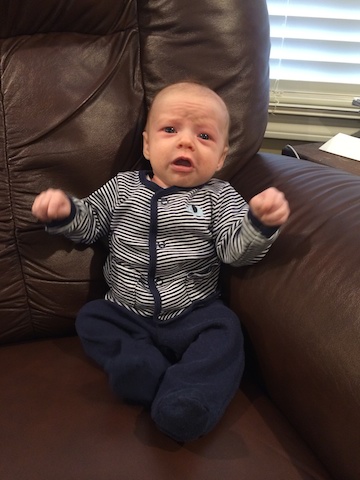 Hudson is more excited about this than he seems.  Promise.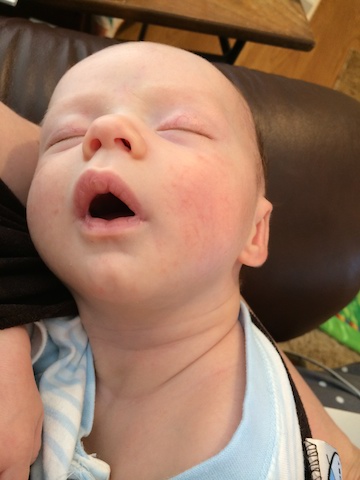 Actually this is what he has been doing the whole time I've been working on the new page…sacked out in his Moby Wrap.
Will you join me?  Look over there on your right.  No, your other right.  (just kidding…I know you all know right from left, right?).  See where it says "Join Me on Facebook"?  Click there to go to my Facebook page.  Make sure to "Like" it so you can stay updated with new posts and other fun stuff.
I'm looking forward to it!