I used to think making a fudge pie would be difficult and time consuming.  Guess what…it isn't.  But shhh, that'll be our little secret 'mkay?  You can wow your friends and family when you make this pie and then chuckle gleefully to yourself since it took all of ten minutes of work.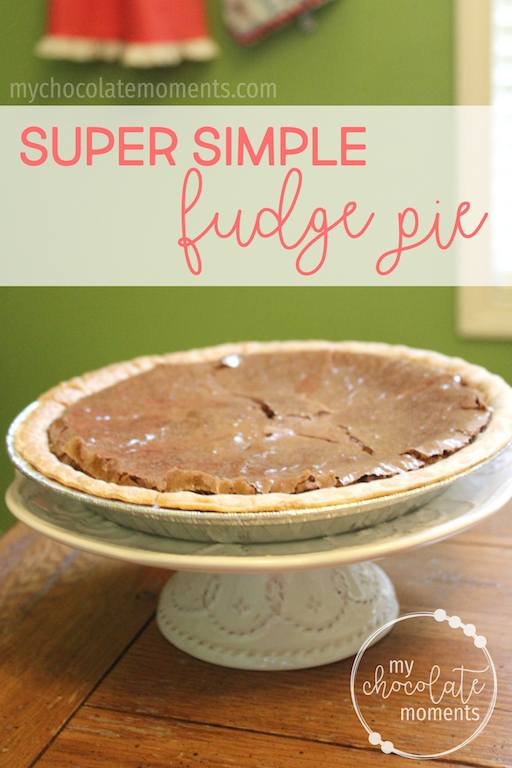 This recipe was passed on to me from Michael's mom who got it from Michael's grandmother…a true family recipe.  It has quickly become my go-to dessert recipe since it is so very simple and quick to make.  In fact, I use I recipe so much that I quit putting it in my recipe folder and instead I leave it out on display to give me easy access (because yes, even though I've made it a million times I still have to reference the instructions…maybe someday I'll have it memorized!).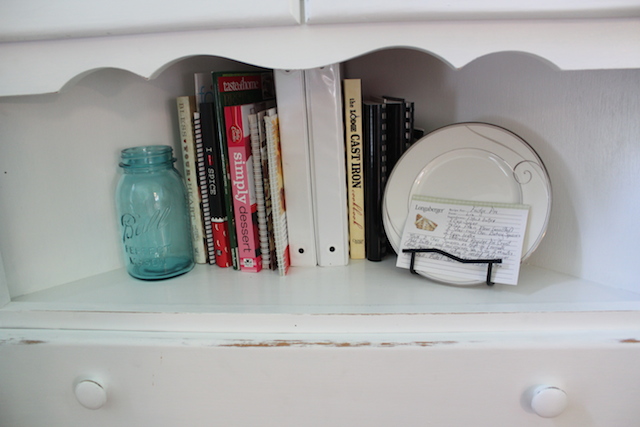 I try to always have the necessary ingredients at home; I can't tell you how many times that has saved me when I've realized we have a potluck at church the next day or I have people coming over and I want to whip up something for dessert or I'm just too tired to spend time cooking something more complicated.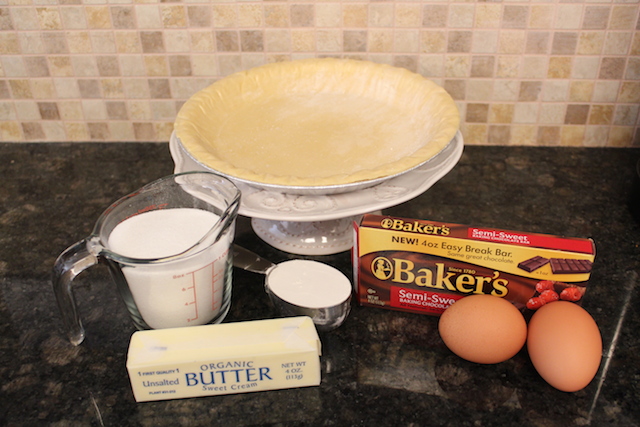 Butter, eggs, sugar, and flour are staples in my pantry, then I make a point to keep several pie crusts and a few boxes of the bakers chocolate on hand as well.
This literally takes less than ten minutes to throw together.  Don't blink or you'll miss it!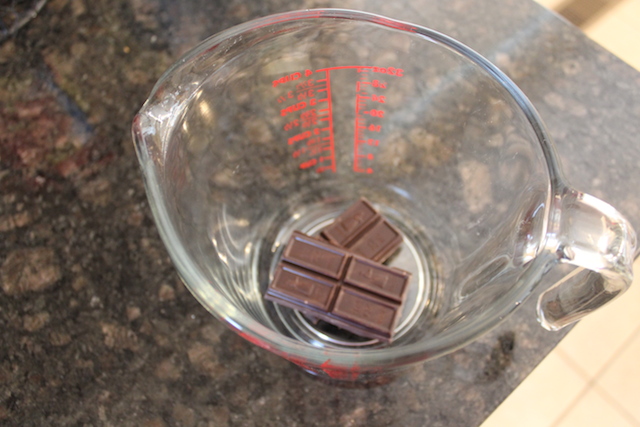 Melt your chocolate in a medium mixing bowl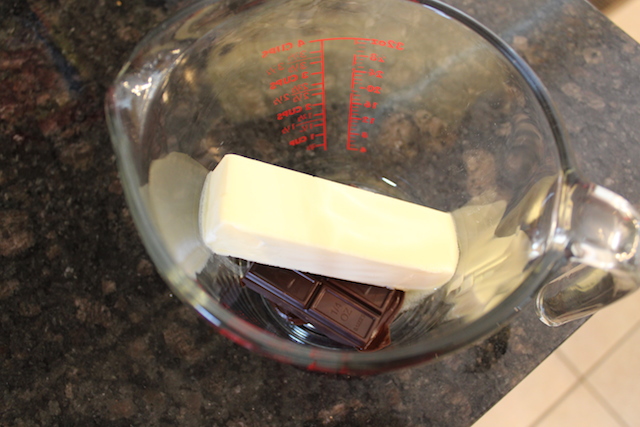 Then add butter and melt some more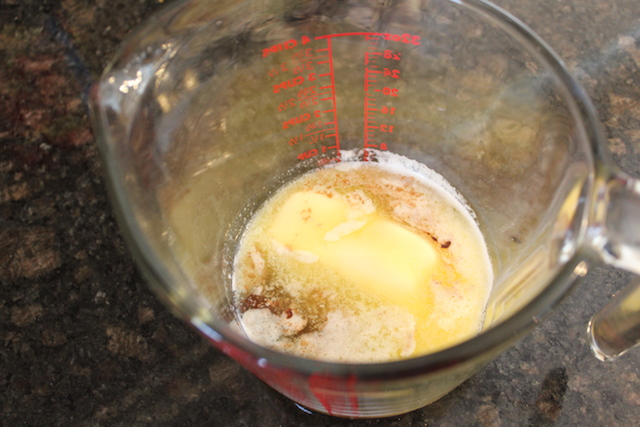 Mmmm buttery, melty goodness.  Give it a good stir.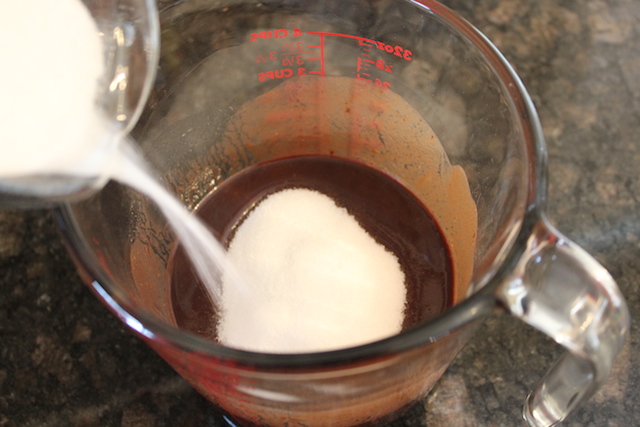 Now add the sugar,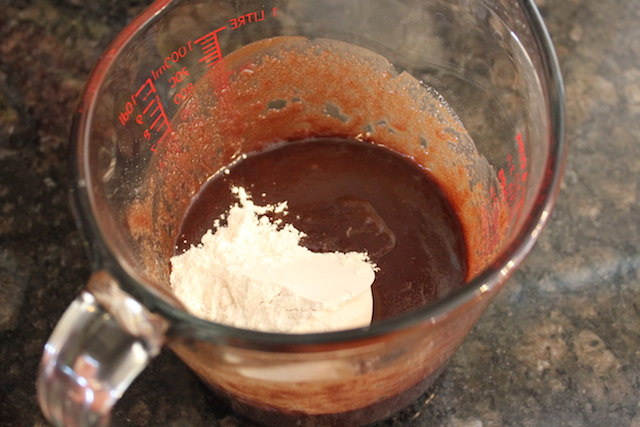 the flour,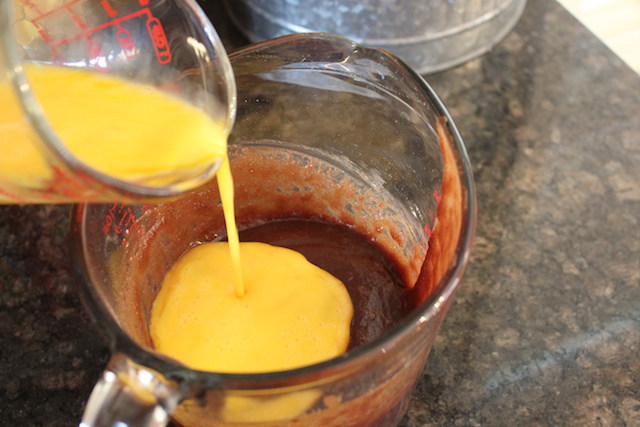 and the eggs.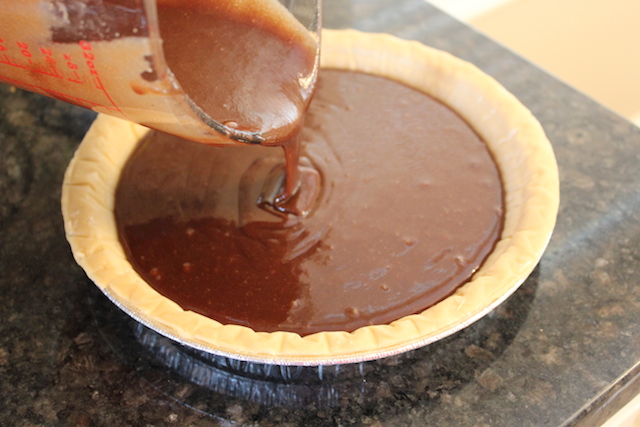 Pour the mixture in your pie shell, pop it in the oven, and voila!

So easy.  So delicious.  Guaranteed to impress.