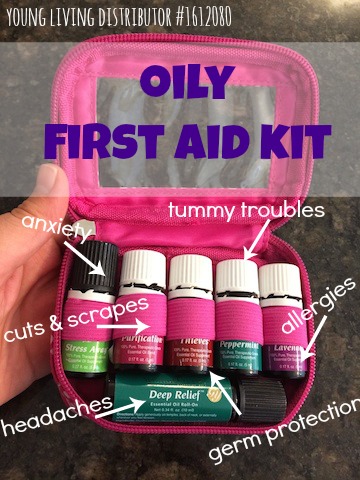 A few weeks ago when I first posted about my journey into essential oils I showed a picture of my oily "go-bag" – a little bag that perfectly fits my Young Living essential oils (the small ones that come in the starter kit).  I have gotten tons of questions about where I got my back and it appears to be quite popular.  Soooo….
I found another and I'm giving it away to one of you lucky readers!  Hooray! (just the bag, not the oils in it fyi…)
Let's talk about the oils that I keep with me all the time.  I no longer carry a purse and just use my diaper bag for Hudson's stuff and my stuff.  As much as I'd love to carry all of my oils with me, that's just not possible (I already carry enough stuff for a small army as it is…) so I narrowed it down to nine ten items that I think cover the majority of our needs while out and about.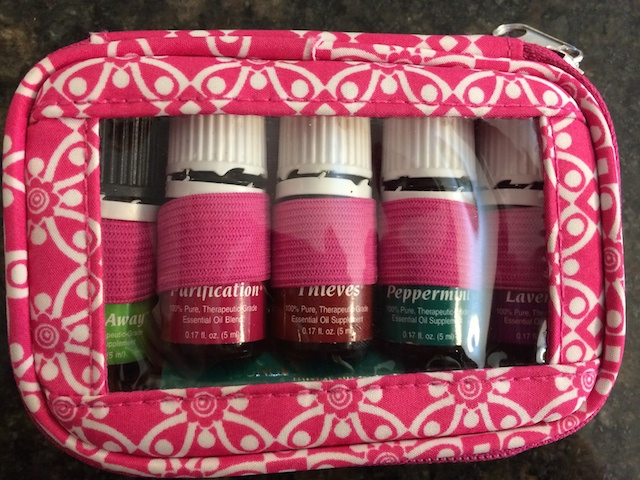 In my actual cute little pouch that everyone loved so much (which is actually a bead organizer from the jewelry section at Hobby Lobby, but unfortunately is no longer sold there…good thing I snagged one for you, huh?) I keep lavender, Thieves, Stress Away, Purification, peppermint, and Deep Relief.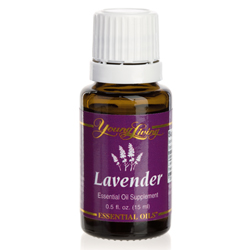 1. Lavender.  Lavender is the "Swiss Army Knife" of essential oils.  It is good for so many things and when in doubt I try lavender.  Lavender is a natural anti-histamine so it's fantastic for allergies and Michael deals with a lot of allergy issues so I keep it on hand for him.  It's very gentle and great for cuts and scrapes.  The other day I had neglected to file Hudson's fingernails (bad Mommy!  And yes, I'm too scared to clip them so I use a nail file…) and he had scratched his face in several places.  I rubbed a little lavender on each spot and they healed up very quickly!
Another story is that awhile ago I stubbed my toe and while it hurt like a stubbed toe usually does, it wasn't so excruciating that I thought anything was very wrong…until I looked down and there was a little puddle of blood on the floor under my foot.  It had pulled the toenail back and started bleeding significantly.  I put a drop of lavender on it and covered it with a bandaid because I didn't want to look at it or deal with it yet.  The bleeding stopped almost immediately and the nail fell off on it's own a few days later.  I didn't have to do anything else to it!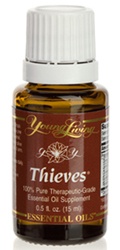 2.  Thieves.  This is probably my number one favorite oil (well it's actually an oil blend, but you know what I mean) because of its amazing germ fighting properties.  I have a homemade germ-away cream that I made with Thieves and some other wonderful EOs that I put on Hudson's feet before we leave the house but sometimes I forget so when I do I just rub Thieves straight on his feet.  It is a hot oil so I only use it on his feet, but it doesn't seem to bother him at all (I've been using it on him since the day we brought him home from the hospital).
Michael frequently gets these very painful canker sores/ulcer things in his mouth.  He hasn't had any since we switched to Thieves toothpaste (a natural toothpaste that Young Living carries) but he also hadn't bit his lip recently and they usually pop up after he accidentally bites the inside of his mouth.  This weekend though he did bite down hard on his mouth one day so I immediately had him put a drop of Thieves on the spot.  Guess what…no mouth sores!!  It's been several days since then and he has had no problem at all with that spot.  Given his track record that is pretty incredible!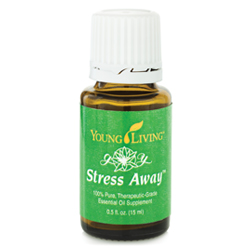 3.  Stress Away.  Stress Away is another oil blend that I adore.  It smells wonderful and is very calming.  When Hudson was first born I got very anxious about taking him out; just the thought of him screaming in his car seat, trying to get places on time, the germs he'd be exposed to out in public, the amount of stuff you have to haul around, feeding him if he got hungry (because breastfeeding was such a nightmare for me at first that was not as easy it might have been otherwise), etc.  I started rubbing Stress Away on my wrists and the back of my neck and it really helped me feel more grounded and less anxious.  I now use it basically as perfume and put it on every time we go out.  In addition to it helping me relax, it has copaiba in it which is highly anti-inflammatory so it's great for pain or cuts.  After Hudson scratched his face and I applied lavender to help with healing I also put some Stress Away on the areas because the copaiba helped the redness go down.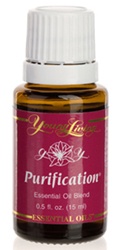 4.  Purification.  Another great blend that is very versatile.  It is very cleansing and purifying (as it's name suggests).  This one is perfect for cleaning cuts and scrapes.  One of the oils in Purification is lemongrass and lemongrass is actually the most effective single essential oil for killing MRSA (note, though, that is you have a MRSA problem R.C. is the best blend to use for that…I'm not dealing with or anticipating a MRSA problem so the Purification is plenty good enough for me just to cleanse a cut just in case…but if that ever did come up I'd use R.C.).  Purification is also excellent as a bug repellant and on bug bites.  I am planning to make homemade bug spray using Purification, but if I forget the spray and we need some protection I can also just rub on a little Purification.
I've used Purification on infected hangnails with great success.  It's also good for sore throats, coughing, and to get rid of stink (so perfect for when you're out and about and encounter something stinky…like the salmon smell in my car from our to go meal at supper last night)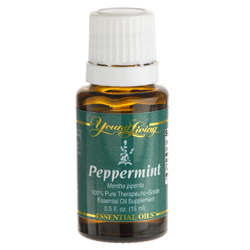 5.  Peppermint.  I feel like a broken record, but this is another very versatile oil.  Honestly, all the oils are and can be used for many, many things.  Peppermint is good for tummy issues like gas, reflux, and nausea.  It's great as a pick-me-up when you're feeling tired (like driving on long trips).  It can help with congestion and headaches and is just energizing in general.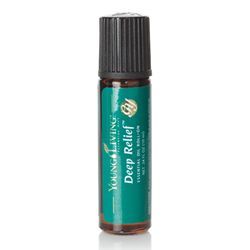 6.  Deep Relief.  This oil blend is available in a roll on and is fantastic for all types of pain.  This is my oil of choice if I have a headache.  Our little man hates the car and his car seat so long car rides often result in a headache.  Rolling Deep Relief on my temples and the base of my neck (and also on my jawline, I seem to hold a lot of tension there) will usually get rid of a headache in 10-15 minutes.
In addition to the six oils that I carry in my case, I have a few more that I keep elsewhere in the diaper bag.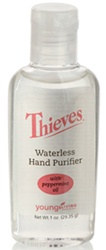 7.  Thieves hand purifier.  I have been anti-hand sanitizer for a long time.  I think it stinks and I can't stand to smell that when I'm trying to eat, I'm not a big germophobe, I tend to feel like being exposed to germs and such builds our immune systems, and I don't prefer to use all the chemicals in hand sanitizer.  However, now that Hudson is here I am a little more cautious about germs.  For one, I'm changing frequent diapers and not always near a sink to wash up.  And two, I'm constantly touching him and I really don't prefer to rub the nasty germs from the cart at Kroger all over him.
All that to say, I'm happy to have found a natural alternative with the Thieves hand purifier.  It's much more moisturizing, smells great, and I have no concerns that it is going to have harmful ingredients.

8.  Thieves spray.  This is technically for cleaning/sanitizing, but because of the safeness of the ingredients used in this spray it is safe to ingest, too.  In fact, many people (us included) use it for sore throats.  The day I got Michael came down with a nasty sinus infection, so he carried it with him for a week or two to use on his throat.  I now carry it in the diaper bag and my main use for it is to clean off Hudson's pacis.
Like I said before, I'm not a big worrier about germs and the majority of the time if he drops his paci I just pick it up and pop it back in his mouth.  However, there are some places and instances that even I think are too gross.  I carry the spray with me and I'll squirt his paci with it and let it dry.
Thieves spray is also perfect for spraying down public toilets, door handles, shopping carts, etc. if you are so inclined.  I like to use it to spray the straps on Hudson's carseat or his little play gym area if it gets nasty (which it does often since he's a big spitter-upper)
Yes…you may have picked up on the fact that I keep Thieves oil, Thieves hand purifier, and Thieves spray.  I know that seems a bit excessive but even though I could use one of those three for most of the things I mentioned I prefer them each for different uses.  It's just how I roll.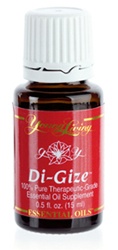 9.  DiGize.  This is a recent addition to the diaper bag.  It sadly doesn't fit in my cute little carrying case but it's one I always want to have with me so I stuck it down in one of the pockets. DiGize sounds exactly like what it is good for – Digestion.  I won't lie, it's a pretty stinky blend, but it's worth it to us.  This is great for tummy troubles (yes, I said that about peppermint, too, but this is even more effective for certain things).  Hudson has lots of gas issues and using DiGize makes a big difference in his gas.  Also, in the past few weeks he has started only pooping every 2-3 days.  I know people say that breastfed babies don't have to poop as much because the breastmilk is better absorbed and used by the body.  However, when he was having poops every third day or so they were huge.  My mommy gut was telling me that this was more than just his body not having much to poop out and that for whatever reason he was hanging on to it for a while and then just letting it all go at once.  Consistently using DiGize throughout the day has improved that significantly.  He is now having a good bowel movement every day (unless I start to slack on the DiGize) and I feel much better about his poop situation.  (I didn't realize that having a baby would make poop such a huge topic of conversation at home, with other random people, and now here on my blog!).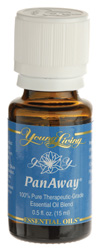 10.  (honorable mention) PanAway.  This one actually got the boot recently to make room for another oil (my little case only holds five plus a roll on…which is sad because there are so many great oils that it's hard to choose since I love them all!).  Not that PanAway isn't great, but my bottle is almost empty and I haven't bought more yet, plus Deep Relief and PanAway are pretty similar so I didn't think I needed both (never mind the fact that I keep three very similar Thieves products in my bag…).  But, I wanted to mention PanAway because it's one of the oils in the Premium Starter Kit (and Deep Relief isn't, so most people end up with PanAway first) and because I have a pretty cool story from this weekend.
I was opening the mail on Saturday and got a deep, painful paper cut from a magazine (ouch!).  I remembered that Helichrysum is great for stopping bleeding..I don't have any Helichrysum but I knew that it was in the PanAway blend so I grabbed my bottle of PanAway and banged in on my palm to get that last little bit out (time to reorder!) and rubbed it on my paper cut.  It stung for a few minutes but the bleeding stopped instantly and the cut sealed closed!  That was wonderful!
Soooooo….
I know you're wanting to get to the giveaway part, huh?
Well it's super easy – fill out the Rafflecopter form at the bottom of this post.  I've given you several ways to earn entries, you can do as many or as few as you like.  The giveaway ends Friday night at midnight.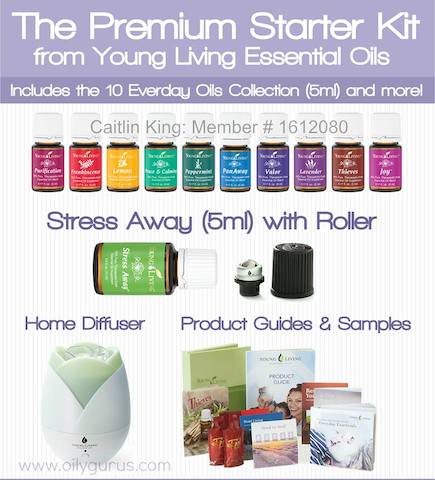 But first!  I wanted to let you know that if you've been thinking about jumping into the wonderful world of essential oils now is a good time to make the plunge.  I'm running a promo in May where I will give everyone who signs up under me with a premium starter kit (all that great stuff in the picture above) an Essential Oils Pocket Reference.  It's a reference book that is worth $25; the first half of the book lists all the oils and their uses, the back half lists various ailments and gives suggestions for which oils to use.  It's a fantastic way to learn how to actually use the oils once you get them, so as a "thank you" to the people who sign up with me in May (so don't put it off!) I'm sending them the book.  And that can include you, too!  Just shoot me a message and we'll get you started.  Even if you aren't ready to start using oils, feel free to contact me with questions and I'll be happy to help you out.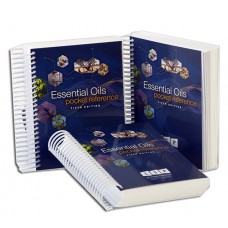 Now on to the giveaway!  Update: *********this giveaway is now closed*********
OBLIGATORY DISCLAIMER: The oils listed in the testimonies above were ONLY Young Living essential oils. Do not expect the same results with any other essential oils. These statements were not evaluated by the FDA and were not intended to diagnose, prescribe or treat. Please seek the advice of your chosen health practitioner.