Happy Friday, y'all.  Here's what is making me happy today:
1.  Cloth Diapers hanging out to dry.
I usually don't like doing laundry at all (well actually, I'm fine with everything but the folding and putting away part) but for whatever reason I really enjoy doing the cloth diaper laundry.  It's not nearly as complicated as I expected.  I prefer to let them air dry outside if the weather is nice because the sun does a great job bleaching out stains.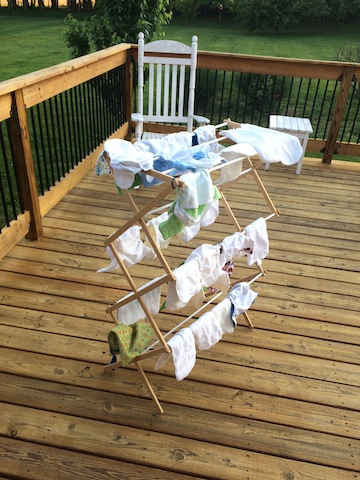 2.  Our garden.
Michael got our garden planted this week.  I'm looking forward to having fresh herbs and veggies!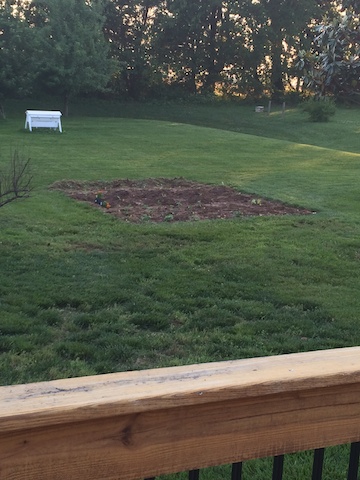 3.  Babywearing.
I love wearing Hudson.  It gives us lots of nice snuggles, it allows my hands to be free to do other things, and it's much more convenient than lugging his big carseat around or hauling out the stroller.  I have a Moby Wrap, and Ergo, and a Mei Tei and I love them each for different purposes.  I'm also part of a local babywearing group and each month we get together where everyone brings their carriers so you can try different things.  I'm giving Ring Slings a go this month and borrowing one to try out.  So far it's not my favorite and I much prefer my other carriers, but I'm going to keep trying it and maybe it will grow on me (although in retrospect maybe that's not such a good idea…if I start to love it then I'm going to want to buy one!)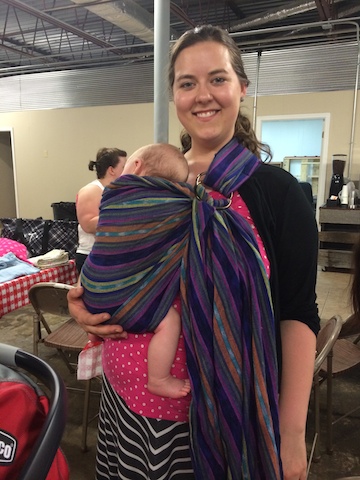 4.  My monthly YL essential oils order.
It's like Christmas every month!  All kinds of goodies – oils, toothpaste, snack bars, cough drops, supplements, and more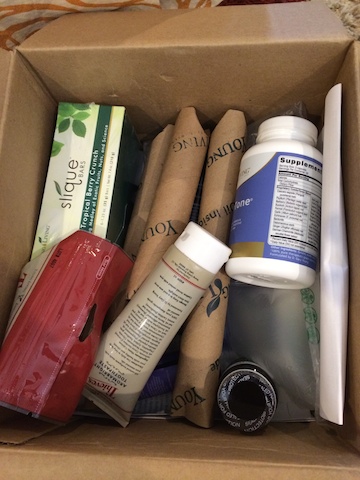 5.  This guy.
Really, could be be any cuter?  He has outgrown his smallest swaddles and is breaking out of them during his naps.  I keep coming in to find him waving his little arms around (kinda cute after a nap, not so cool at 4:00 in the morning when he wakes us all up…we will be finding a better swaddle before bed tonight, I'm just saying…)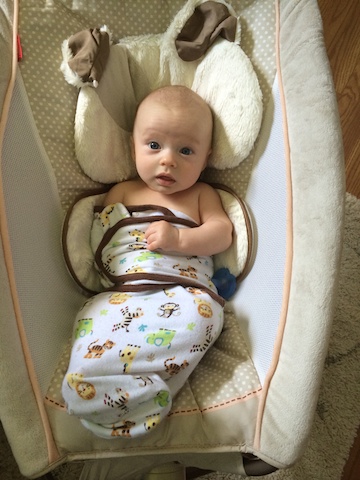 Oh and don't forget that today is the last day to enter my giveaway…so chop, chop!
Enjoy your weekend friends!
Linking up with Lauren