Oh my sweet little man.  He has the best smile and the prettiest eyes.  What a cutie.
I'm only slightly biased.
I always thought it was ridiculous how people would put a bajillion similar pictures of their kids on Facebook but now I understand…they are all so precious and it's hard to choose!  Lucky for you I only chose about half of them to share.
Picking outfits is so hard.  Part of me wants to do "formal" outfits like we all wore for pictures back in the day (Olan Mills anyone?) but that's not really the trend anymore and I think these fun outfits capture him better anyway.
I adore this precious bow tie outfit.  The young men (youth group and college-age) at our church do the evening sermon on the 5th Sunday of the month and somehow that has evolved into "bow tie Sunday" where lots of the men wear bow ties.  I bought Michael one for Easter so he could participate and then when I saw this little outfit I knew Hudson needed it (I just hope he'll still be able to fit in it for our next 5th Sunday at the end of June!).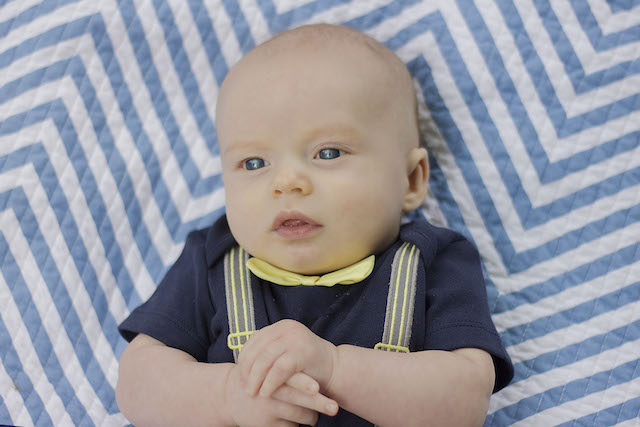 I love how well the blanket matches his beautiful blue eyes!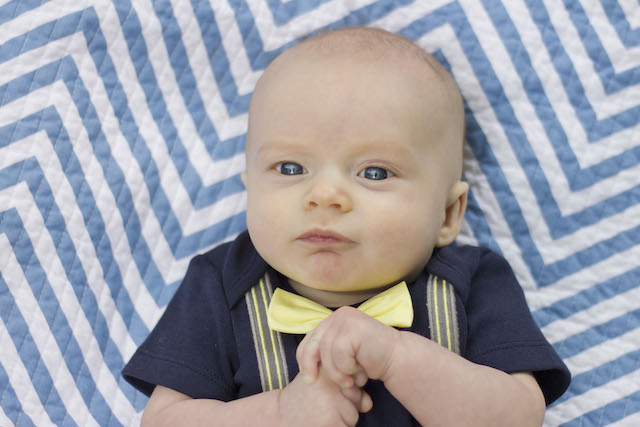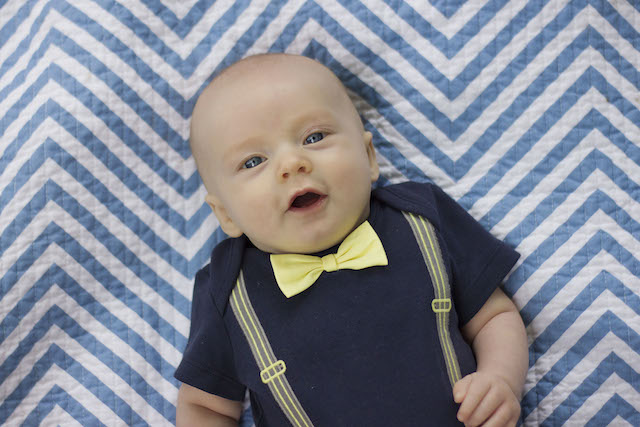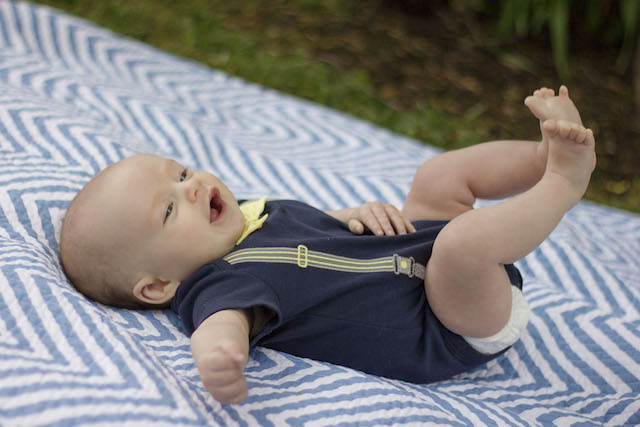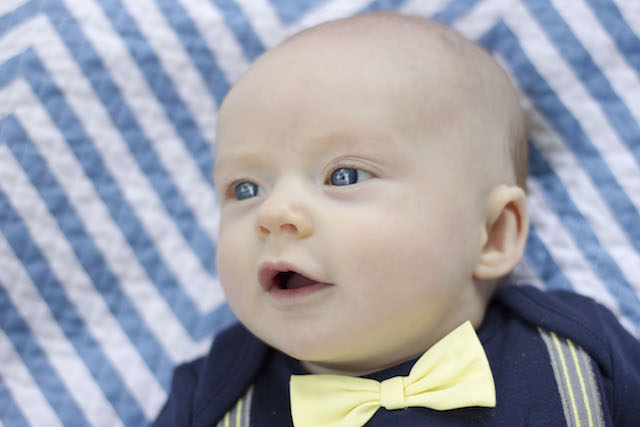 I bought this next outfit thinking it would be a good newborn/coming home outfit.  Mr Hudson was a little smaller than I anticipated so we had to wait a few months before it fit him.  That worked out perfectly for his three month pictures, though!
The outfit and hat are from Fiesta Kids Boutique(fyi they didn't ask me to say that…I just thought you might want to know)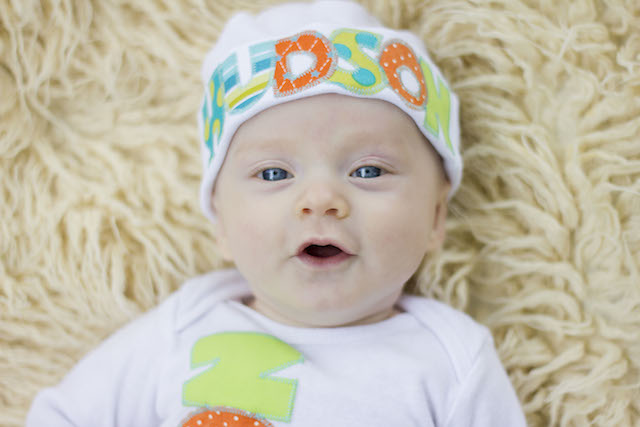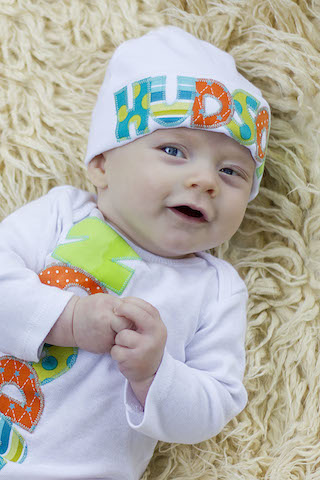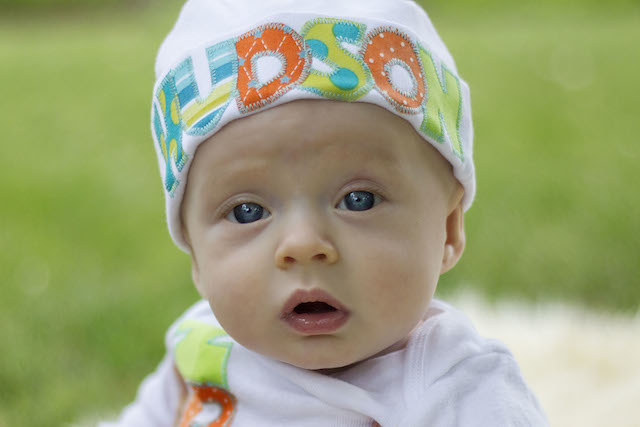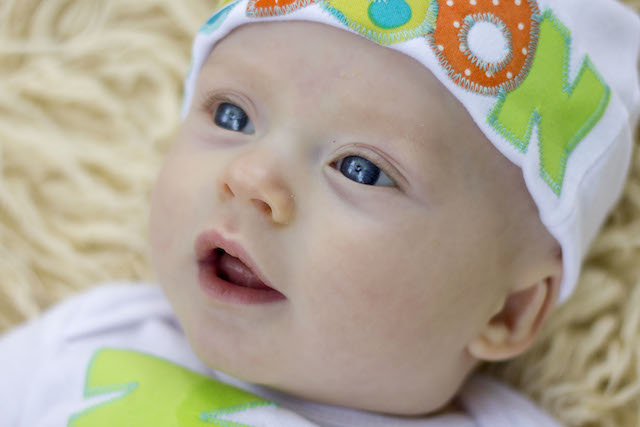 I really wish we had gotten one of his newborn pictures with the quilt I made him but I was in such a new mommy fog that I just wasn't thinking clearly and it didn't even cross my mind.  But I remembered it for this time around – I love having the quilt in the background and I'll definitely be printing some of these for his nursery since they match the decor.
He looks SO big with that collared shirt on, though!  It makes my baby look like a little boy and I'm not ready for that!  Stop growing so fast!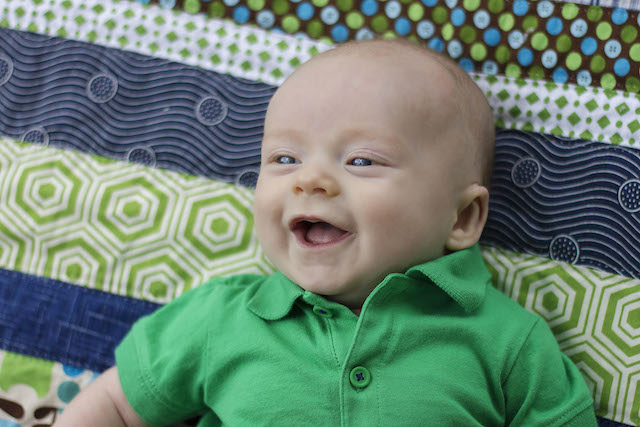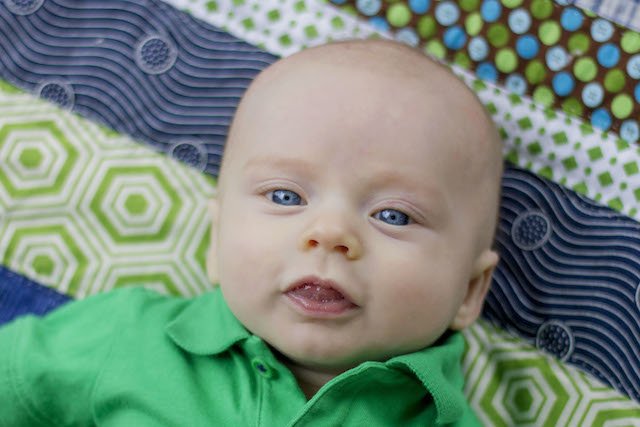 A huge thanks to Shelley at Sweet Dreams Photography for these wonderful pictures.