Oh y'all.  Hang on to your hat because these pictures will melt you into a puddle.  Every time we get pictures made I don't think they can get any better…and then they do.
Hudson did so great for these pictures.  When we did his newborn pictures he didn't want to cooperate and go to sleep.  At his three month pictures it was like pulling teeth to get a smile out of him.  But at his six month pictures he was super smily and happy and cooperative.  It was the best picture taking experience yet and we were well rewarded with some absolutely adorable ones!
Please hold as I become "that" mom who posts a hundred pictures of her baby in identical poses with just a slight change in expression.
(I totally understand now, it's too hard to choose because they're all adorable when it's your own child)
(I promise this is still less than half of the pictures)
Fun fact: this was only the second time Hudson had ever sat up on his own.  I had gotten him to sit up very briefly the day before so we decided to try it for his pictures and I'm so glad we did because he did really well (with a lot of propping and steadying from mommy) and the pictures turned out fantastic!
It's funny because when we did his three month pictures he wasn't even holding his head up well enough to do any on his tummy, and now not only did we get great tummy shots we also got him sitting up!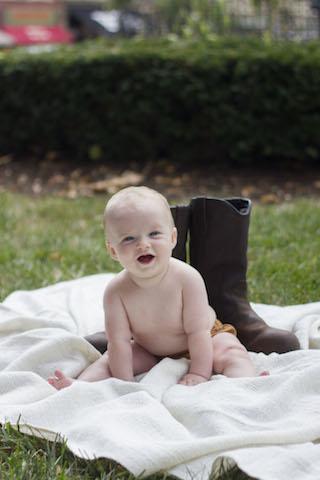 Sigh.  I love this one with Michael's boots and a Carhartt diaper cover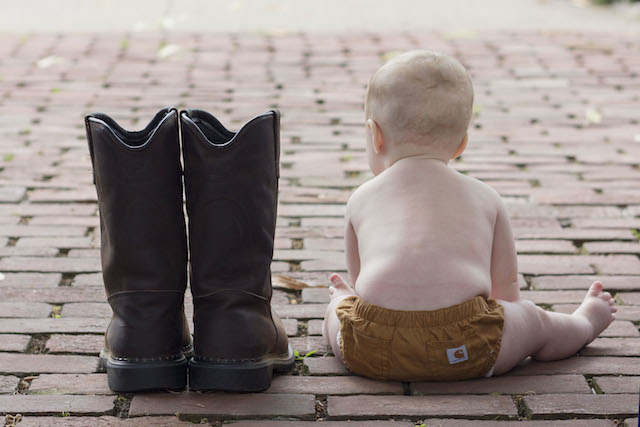 (P.S. Carhartt needs to get their baby sizing together…this diaper cover says 0-3 month but is still to big and he's in 9 month clothes yet the Carhartt onesie we have that says 9 month is like Spandex on him.  Come on now.)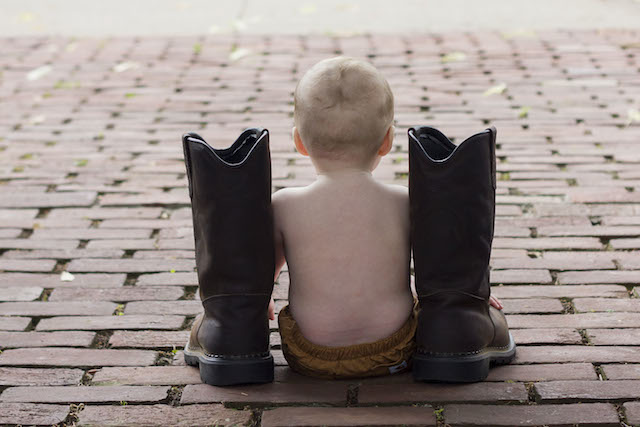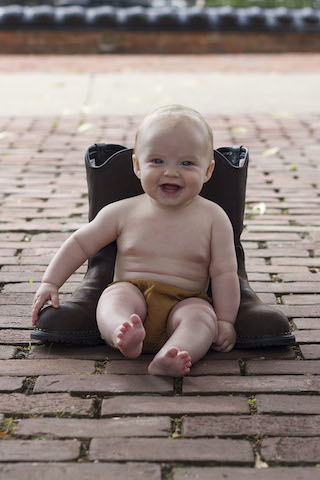 This one cracks me up, he's giving his classic "sly-brow"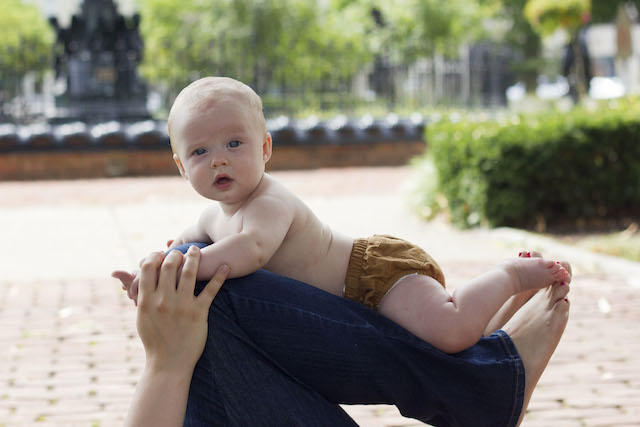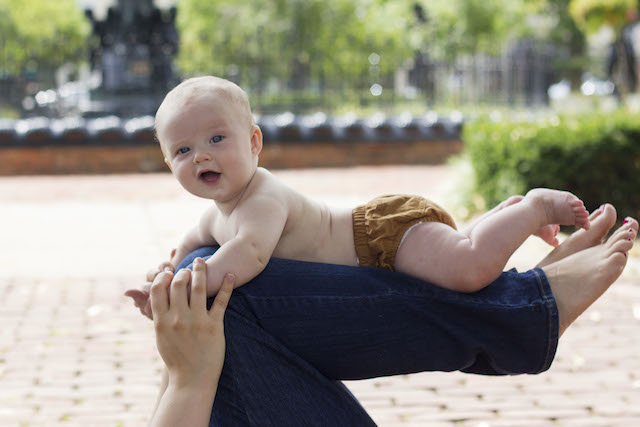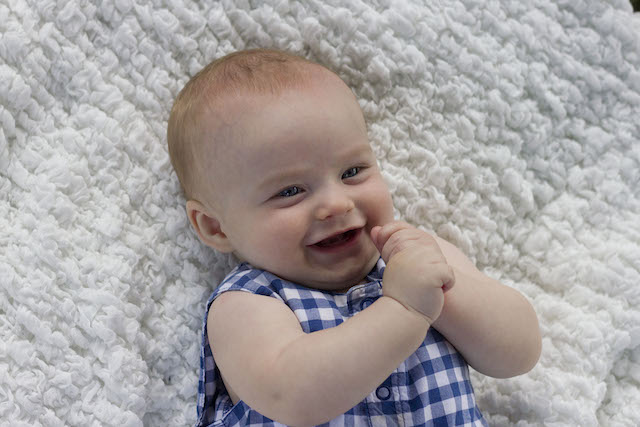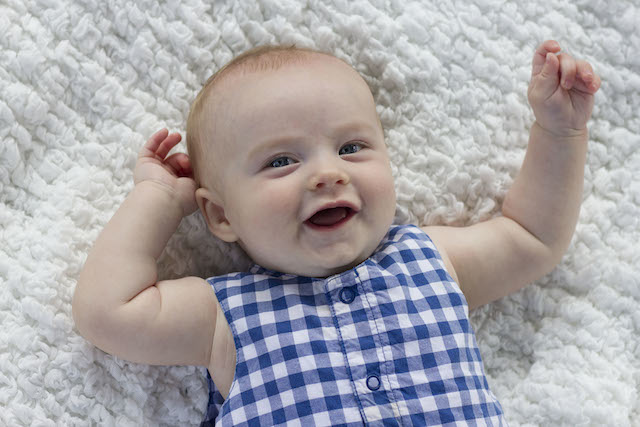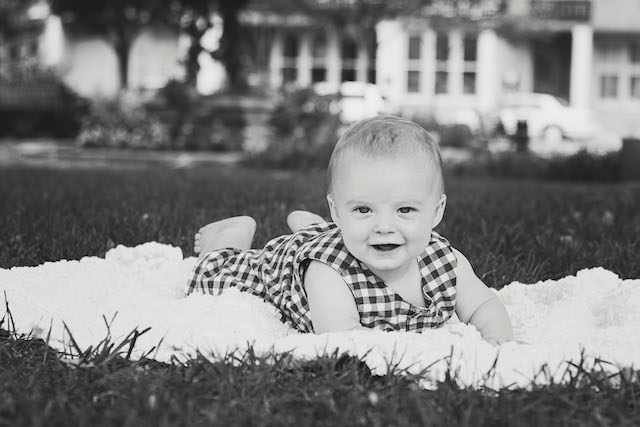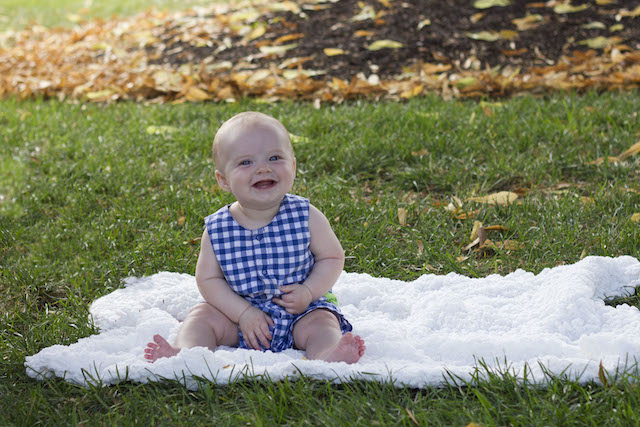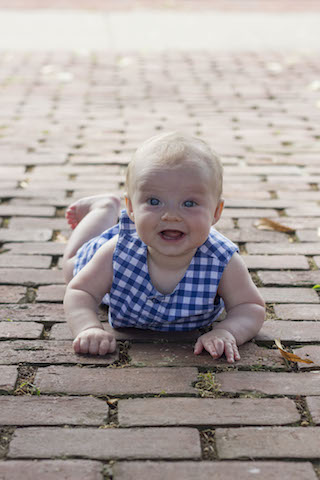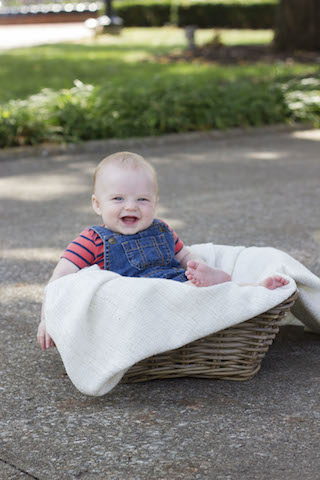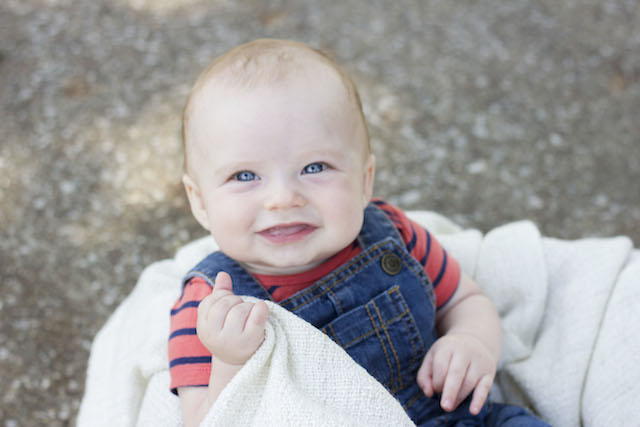 Check out those baby blues!  I die.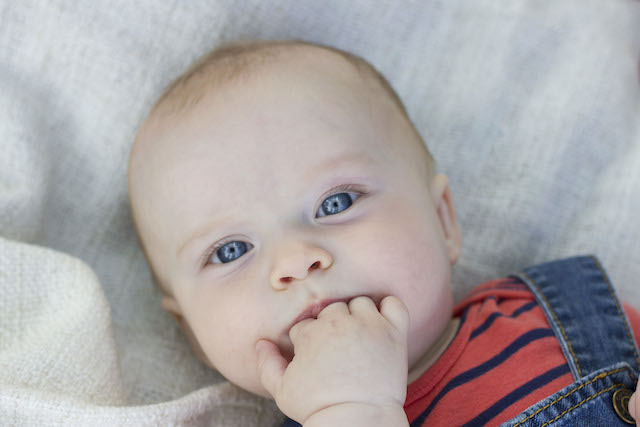 As always, thanks to Shelley at Sweet Dreams Photography for these fantastic pictures!