Well I'm supposed to be working on a handout for a class I'm teaching next week but instead I decided I just had to show you these pictures.
Hudson has gotten lots of hand me down clothes from Josiah and Levi and I love seeing him their clothes but this one outfit in particular is really special.  Levi was wearing it for some pictures we took last May that I just adored.  I knew I wanted to take some pictures of Hudson in that same outfit as a fun memory.
(In case you're new around here, Levi and his brother Josiah and his sister Abby were like our surrogate children before they moved to Africa to do mission work; they've been there a year and will be there two more years, but they're coming home on furlough at Christmas and I can't wait to see them!)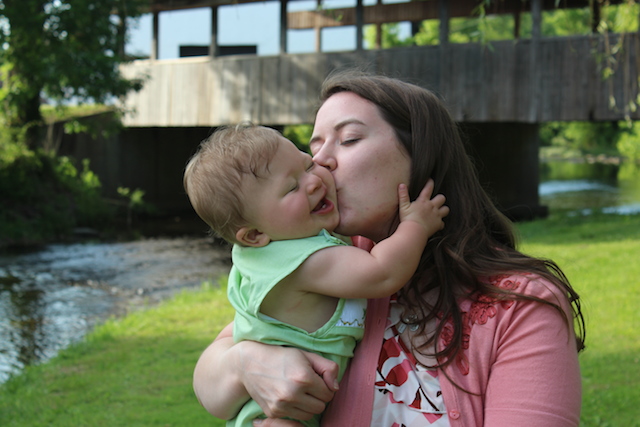 Kisses for my happy Levi-bear; I was about 5 weeks pregnant with Hudson
It's been rainy and cold here for days so when we had a sunny, warmish day today I figured I better grab a picture of him before it got too cold to even consider being outside in a romper.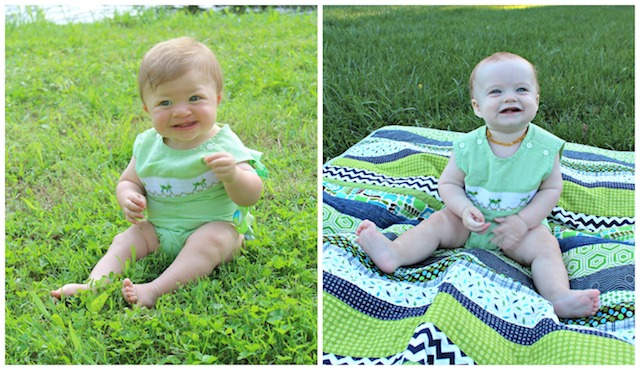 Levi, left, May 2013 (10 months old) and Hudson, right, October 2014 (8 months old)
Anyway…I could get all mushy gushy but I'm going to restrain myself (and be quick so I can get back to what I'm supposed to be doing).  But basically I have mommy-syndrome where every picture I take of my child is adorable and I feel compelled to post every.single.one. even if there is not noticeable difference to anyone else from shot to shot.
Lucky for you I pared it down quite a bit.
You're welcome.
Here are some other shots from our quick little photoshoot today.  Hudson hated sitting on the grass so I put him on the quilt I made him and I think they turned out pretty adorable (duh).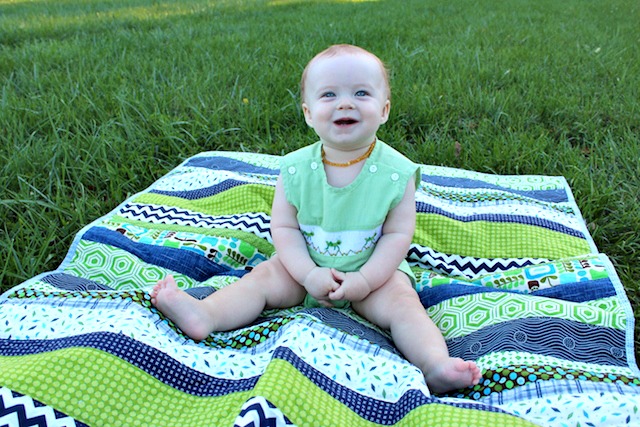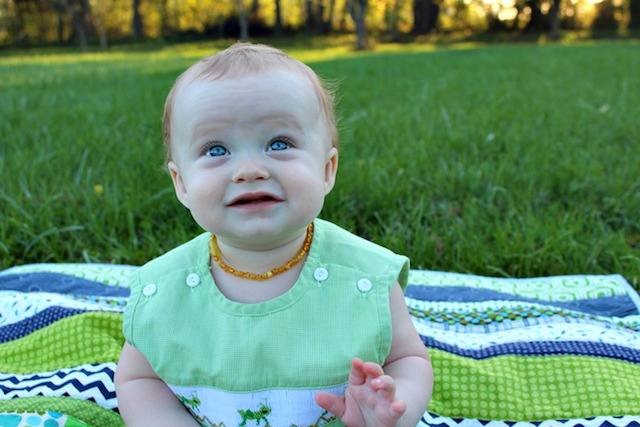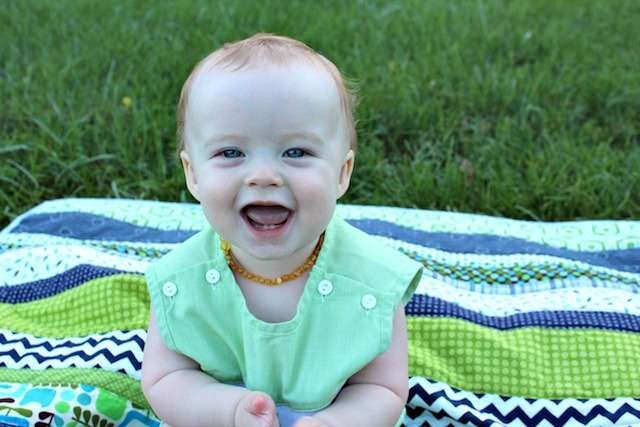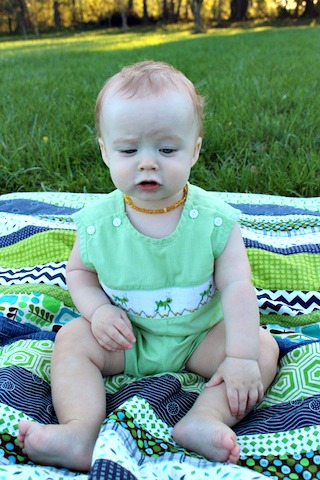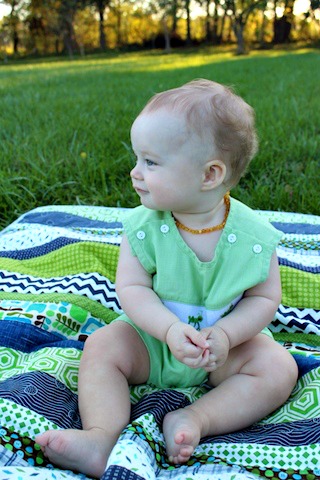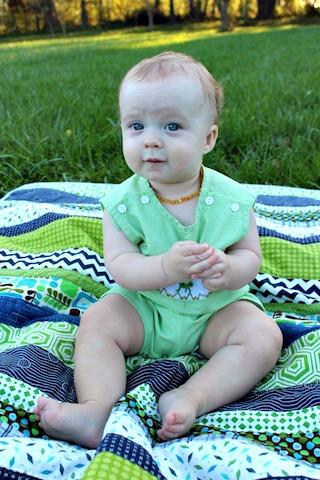 Enjoy your Friday night, guys!