It's sure been a while since I did one of these, huh?  Well here's what I'm loving today:
1.  Homemade peppermint mocha with homemade whipped cream.  Best. Drink. Ever.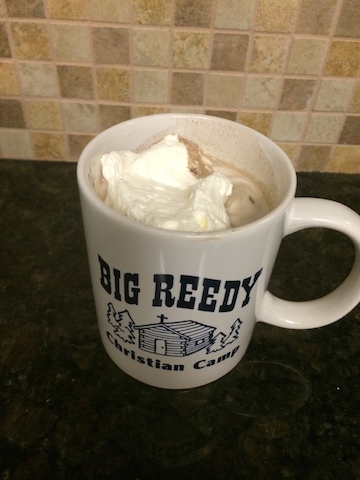 2.  I've been meaning to make us stockings for a few years now.  I've had the pattern picked out and purchased but just never got around to finding fabric and sewing it up.  I finally picked some fabric and am ready to get started on the stockings (and a matching tree skirt).  Fingers crossed I get it done by Christmas!
This is the pattern I'm using.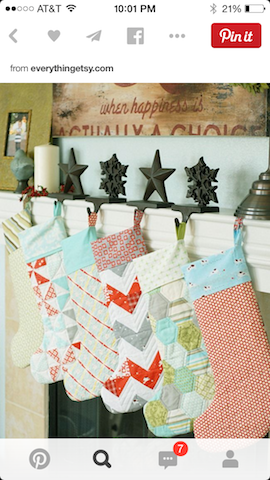 I wanted something that wasn't necessarily Christmas fabric but would have that same color scheme, that wasn't too trendy but not old either.  Something that would look relatively timeless.
One of the first things I saw when I walked into the fabric store was this quilt.  I could not stop looking at it!  So gorgeous.  The colors and patterns were perfect and lucky me they had all the matching bolts of fabric right there with the quilt so I was able to get what I needed.
Love love love.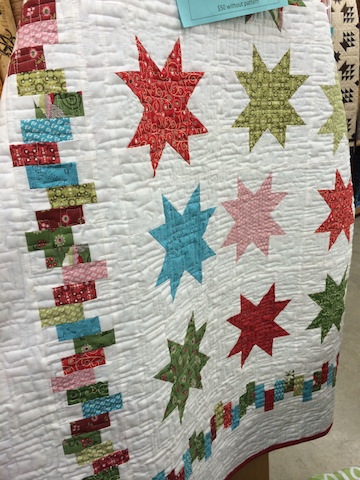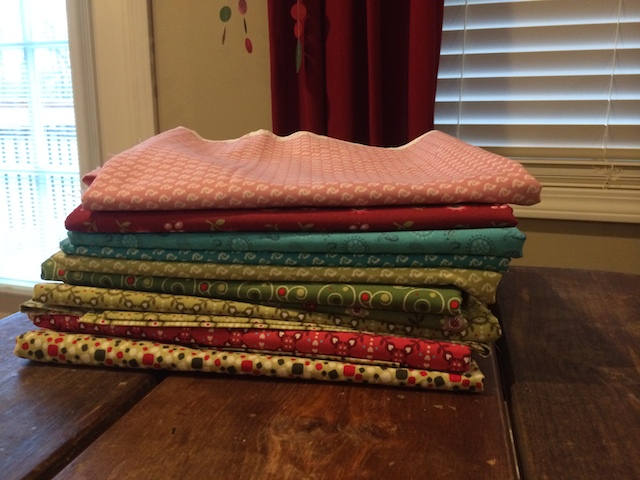 3.  I also super lucked out while I was there with some curtain fabric.  If you follow my Facebook page you know I found some fabric that I loved a while back at a fabric store in my hometown.  Lo and behold the store I went to today had it…and it was on clearance for $2.50 a yard!!  I think it was $7something at the other store so I was thrilled!
4.  Our Christmas decorations are almost all done.  We put most of them up Tuesday and then Michael went and got us a tree last night so tonight we plan to get that decorated and then we'll be all set (well, besides the stockings and tree skirt that I need to sew….minor details ha!)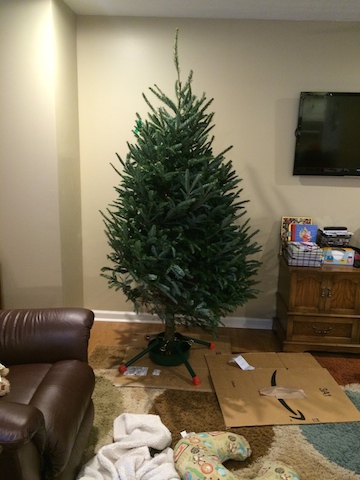 We definitely had to modify some decorations and get creative with our placement thanks to Mr. Curious here who has to get into EVERYTHING.  That garland usually hangs to the ground – I looped it up to make it shorter but he still had to try to get it.
Decorating the tree should be interesting….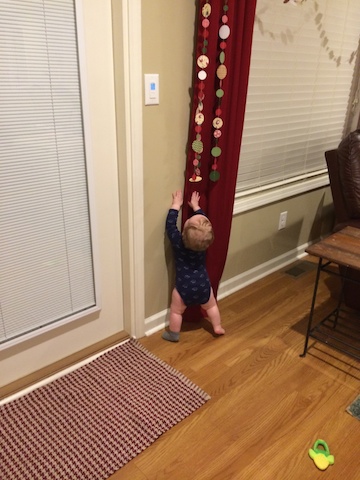 5.  I got a new headband.  And I like it.  That's all.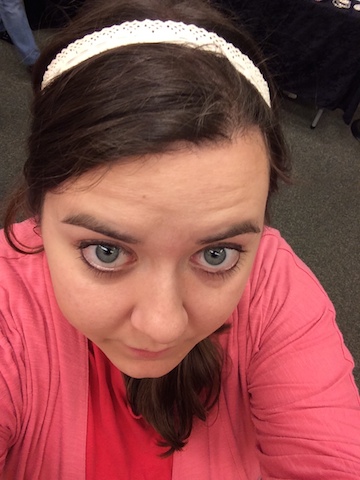 Now for the LOW five part of the week….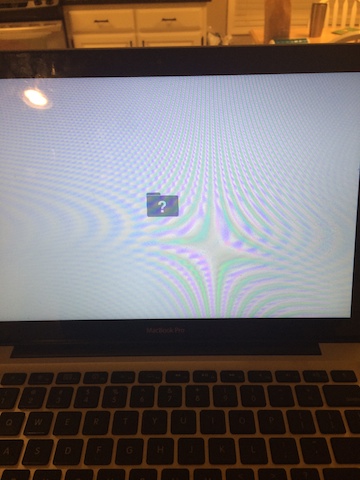 Angryflashinggrayfolderwithquestionmark of death.  Yep, that happened last night.  So we'll be going to buy me a new laptop tomorrow.
The positive of that is Yay new laptop! but the negative is Well there goes my Chrismabirthaversary gifts for the rest of forever.
Computers are expensive, yo.
And that about sums it up!  Happy weekend to you all.
This post brought to you by one fussy baby who is finally asleep.