A year ago today was a pretty important day.  No, not Hudson's birthday, that is next week (although it is definitely super important and will receive many blog posts of it's own in the coming days).  Today is my one year anniversary using essential oils.
If you've read my oily story then you know that I really didn't know what I was getting in to – where to purchase, how to use them, or even what they were good for.  It started with me just wanting some essential oils to use to make nontoxic household cleaners but as I researched I learned they could be used for way more things so I dove in and ordered.
A year ago today that lovely Young Living package arrived on my steps, I tore into my oils, and the rest, as they say, is history.
I also posted this picture on Facebook with the caption "Yay for long weekends!  Starting it off by playing with my new Young Living essential oils :)."  <—– that, unbeknownst to me, was the start of my journey toward an oily business.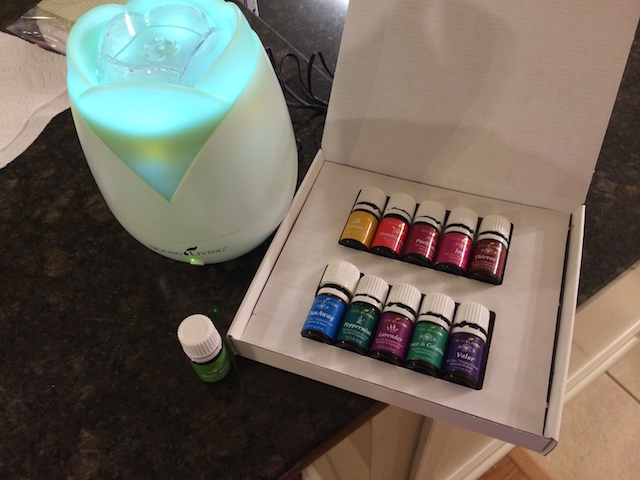 Multiple people commented on that status; some asking for more information about oils, others saying they also used and loved essential oils as well.   People were intrigued!
Less than a week after those oils appeared on my doorstep Mr. Hudson made his entrance into the world and life turned upside down.  In the hours and hours of sitting and rocking and nursing and holding I started reading about oils and researching more and listening to webinars and learning and learning.  And I messaged and text (texted?  What is the plural of text?) and emailed friends who had oily questions.  And then one person wanted to try oils so she signed up.  And then another.  And then my Oily Gurus group held an online class; I posted about it on Facebook and had 40-something people who wanted me to add them to that class!  Wow!  Several more signed up.
And then, all of the sudden, I had a bit of an oily business.
I didn't set out to build a business.  I had always said I would never sell anything because I didn't see myself as a salesperson.  But this evolved so naturally and I found that I wasn't so much "selling" oils as I was sharing my experiences and what I had learned.  I was teaching…not about math or the library, and not in a school setting, but teaching nonetheless and it was fun!
A year later I can't imagine life differently.  Essential oils have given us alternative options to support our health, a "hobby" that I can participate in so I'm not "just" mom all day every day, an extra source of income, a way for me to make new friends and connect with old friends.  And I love it.
If you are interested in finding some natural, options to support your health, your home, your family, your pets, you name it, I encourage you to look into essential oils.  I would be thrilled to help you through that journey, I'm part of a fabulous group with tons of support – Facebook groups, webinars, business training, or more.  Or if you already have a friend who is using oils and sharing about them then talk to them.
If you're interested in the business part, maybe earning some extra money to pay off debts or saving for a vacation or being able to quit your job and stay home (yes seriously, we have quite a few people in my oils group who have been able to do this thanks to their Young Living business) then I'd love to help you with that too.  We have lots of resources and help and can get you started building a business.
To be clear, you don't have to "sell" oils, many people just order them and use them for their family and that's totally fine.  Or you might be like me (and many, many others) who never planned on it but it happened so naturally that they found themselves with a little side business.  Or if you know you want to do this right out of the gate then go for it!
————this giveaway is now closed—————-
In honor of my Young Living anniversary I'm doing a little giveaway.  The first person to sign up with me before the end of the day tomorrow (Sunday, January 18) will receive a 5ml bottle of Valor.
That's BIG y'all.  I've been waiting for the perfect time to offer Valor as a giveaway.   Valor has a special place in my heart and it's actually no longer offered in the starter kit (you can still buy it, it just doesn't come in the starter kit anymore).  So some lucky person is going to get an amazing starter kit (it's SUCH a great value…over $300 worth of stuff), an additional bottle of pure happiness Valor, plus access to all of the goodies my team has to offer (private groups, business classes if you want, online classes, and more).
This is what all comes in the kit and ordering instructions are here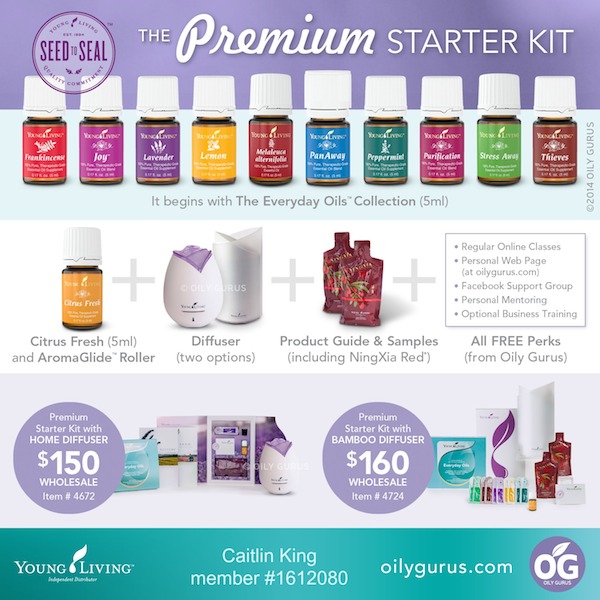 What are you waiting for??