Have you ever made a photo book?  I'm a "traditional" scrapbooker and prefer to print off my pictures and create my layouts (although I would like to try to dabble in digital scrapbooking someday).  I have made a few photo books through the years, mostly as gifts for other people, but they were very basic and I've never really looked into the templates and options out there.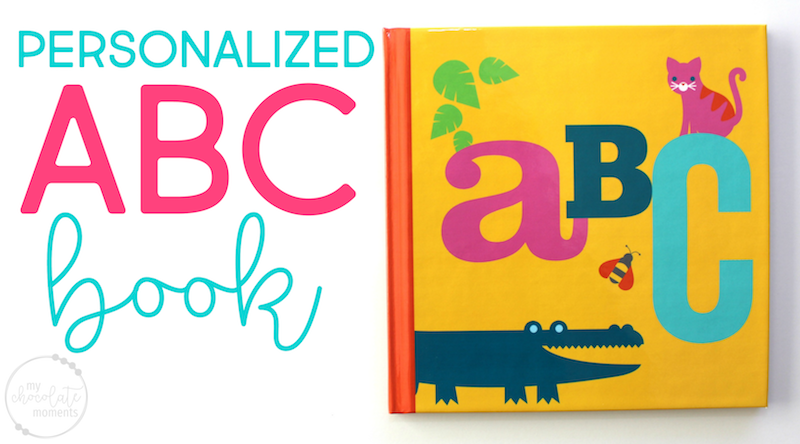 At a playdate recently my friend Amber showed me a photo book that her friend had made for her son's first birthday and I thought it was the cutest thing ever!  She said that Shutterfly has an ABC photo book template – you just put your pictures in and you can change the wording if you want.  Convenient!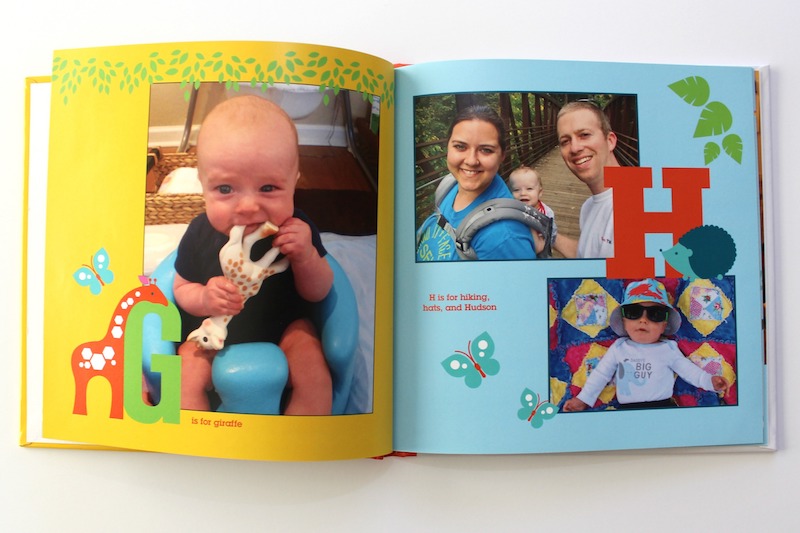 Michael and I brainstormed words that would go along with each letter of the alphabet.  Then I started going through our pictures of Hudson from this last year to find some that would work.  It took some time but it was fun!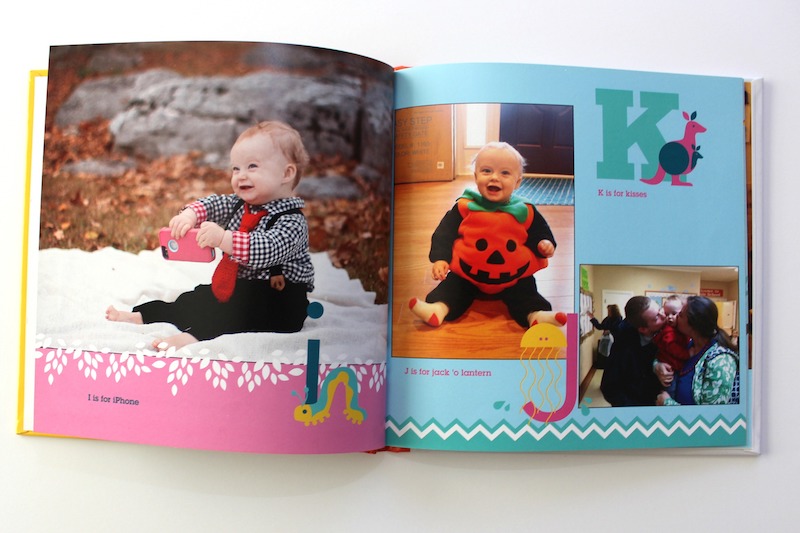 In case you need some inspiration, here's our list.
A – adorable
B – bath time and bed head
C – church
D – daddy
E – enjoying play
F – feet and fingers
G – giraffe
H – hiking, hats, and Hudson
I – iPhone
J – jack 'o lantern
K – kisses
L – laughing
M – mommy
N – necklace
O – overalls
P – pianos and pouts
Q – quilt
R – reading
S – swimming and sunglasses
T – teeth and towels
U – unwrapping
V – vest
W – wearing
X – xoxo
Y – yum and yay
Z – zzzzzzzz
(we had to get a little creative with some of them, can you tell?)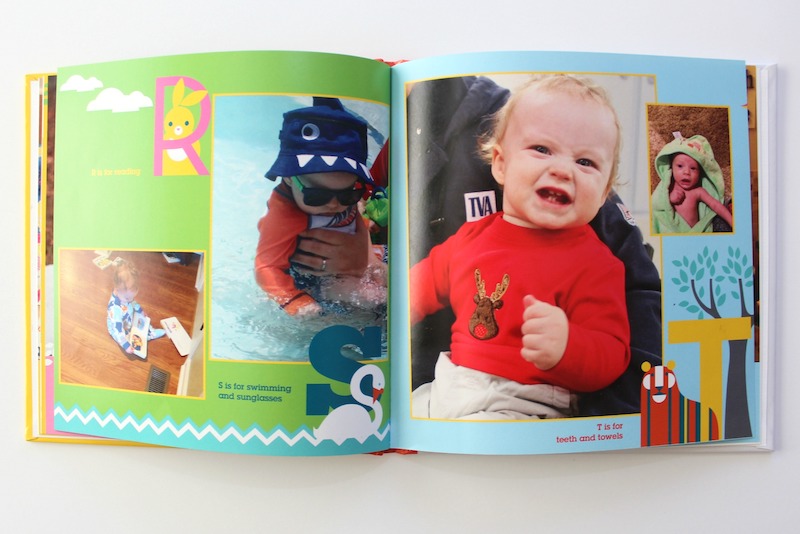 I had a code for a free 8×8 Shutterfly photo book so I used that (I get them all the time – always check before you pay full price!) and all I had to pay was shipping ($7 or $8 I think).  The pages are regular paper pages (not hard like a board book) but for that price I'm not complaining.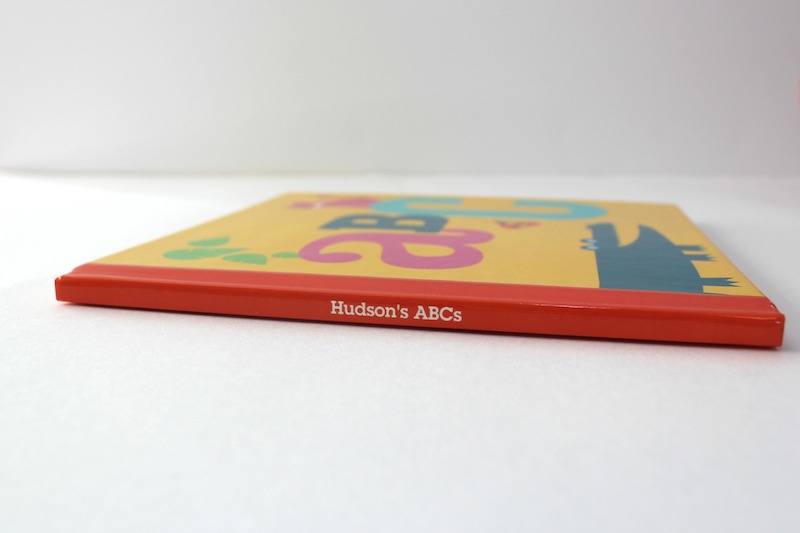 This was a perfect, easy, inexpensive birthday gift!  Not only is it fun for Hudson to look at and help him learn his ABCs but it also serves as a little scrapbook of his first year.