Ahhh I'm so excited!  Hudson's 12 month pictures are here!  I am so SO thrilled with how they turned out.  He was in a super smiley mood so we got some great shots.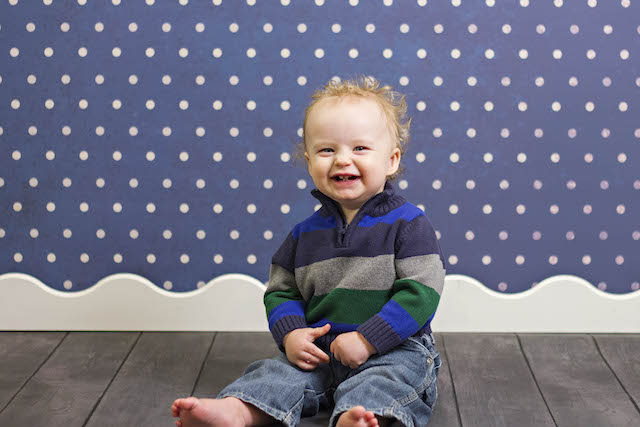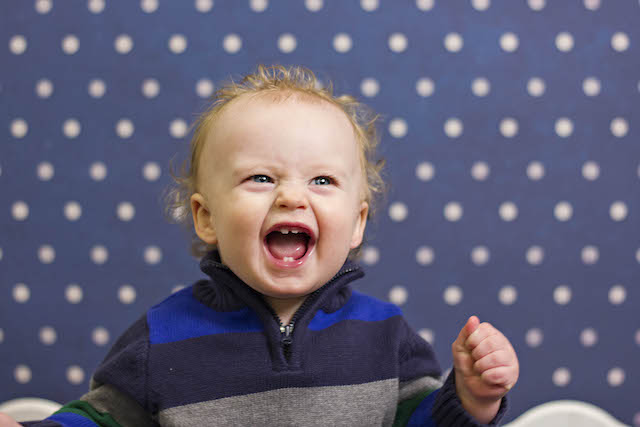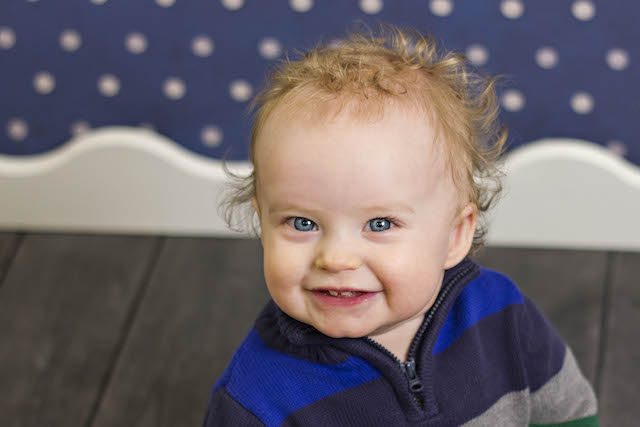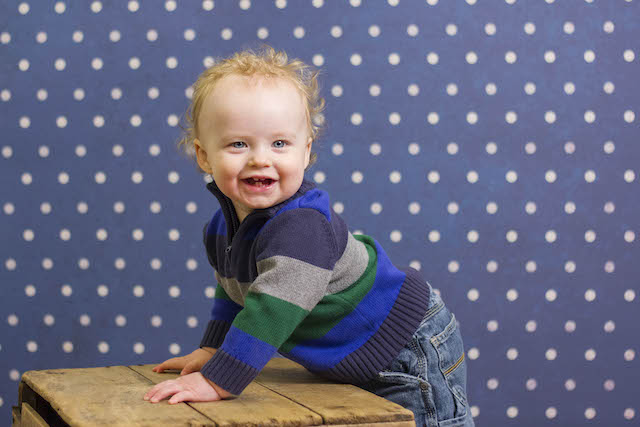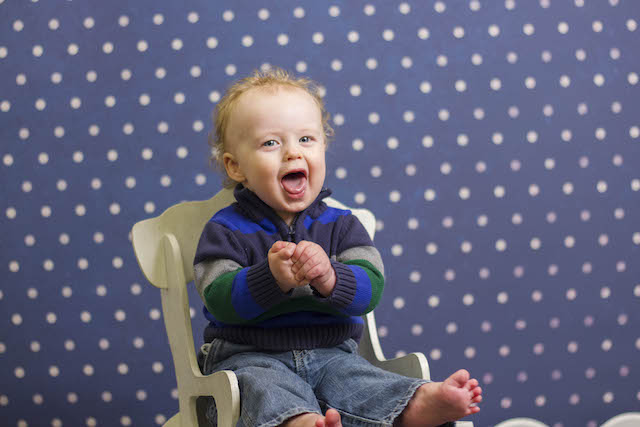 I love that our photographer leaves in some of the not-so-perfect pictures too.  This one of his very concerned face cracks me up.

I love a naked baby bottom and really wanted a few pictures to capture Hudson's (and, you know, for future blackmail…).  I usually stick to the color pictures (we get copies of very shot in color and in black and white on our disc of pictures) but this one was so striking in B&W that I liked it better.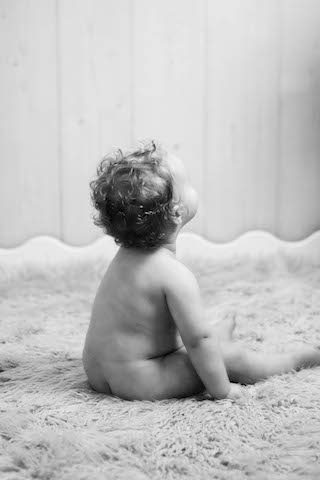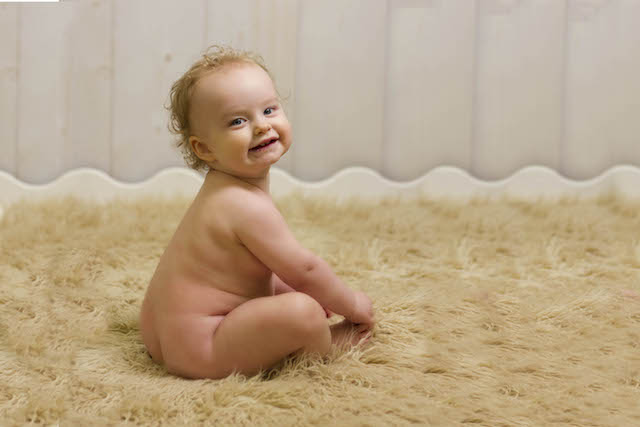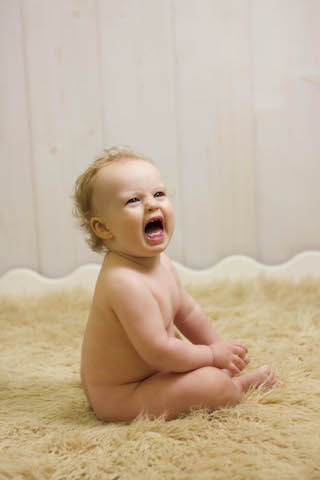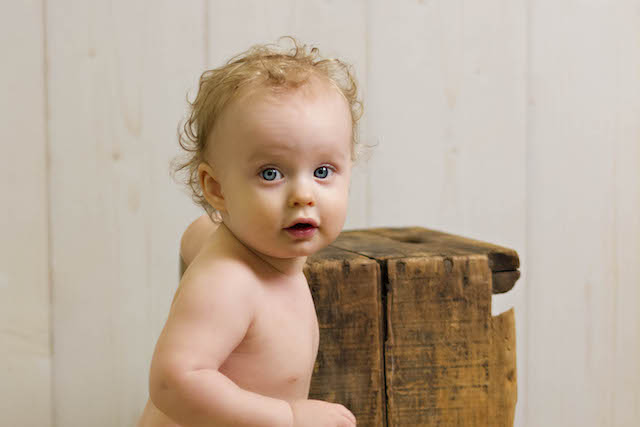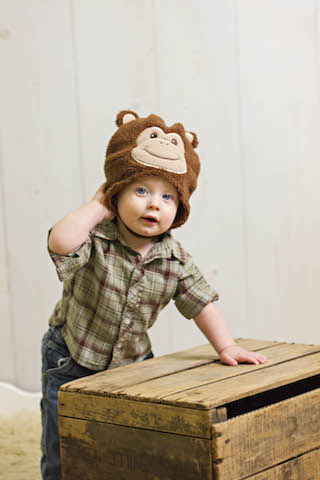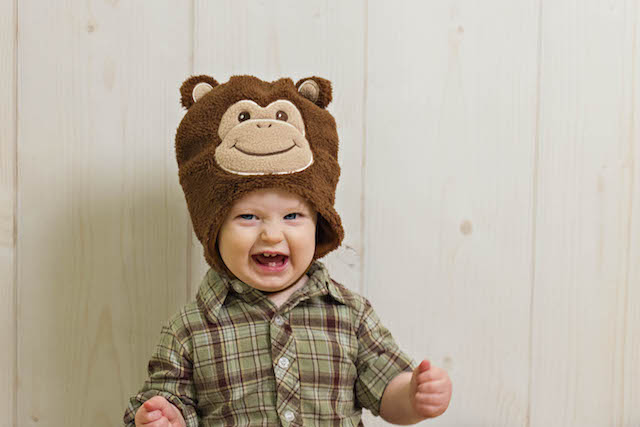 And then…smash cake pictures!  So fun!  Shelley (our photographer) made the banner and the "ONE" letters to match Hudson's diaper and bow tie.  They turned out perfect!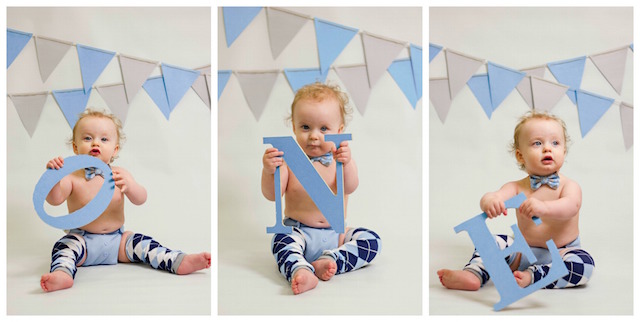 I knew colored icing would be messy so I left that off and used multicolored sprinkles instead.  FYI those are still kinda messy!  I learned my lesson and did a super plain white cake for his party smash cake.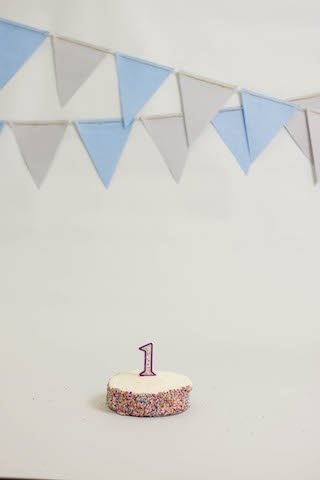 What's this?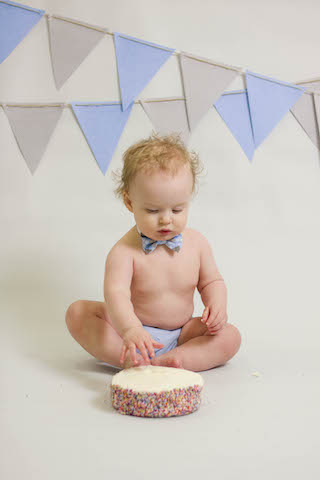 First taste…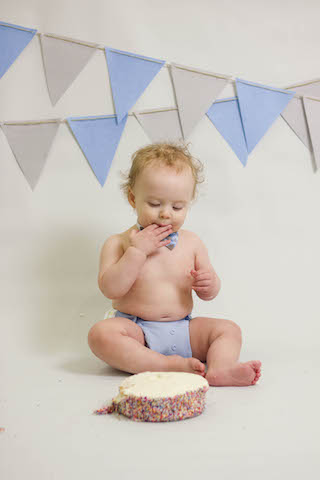 Oooo good!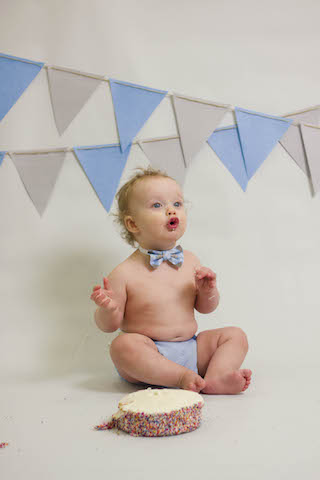 Too sweet!!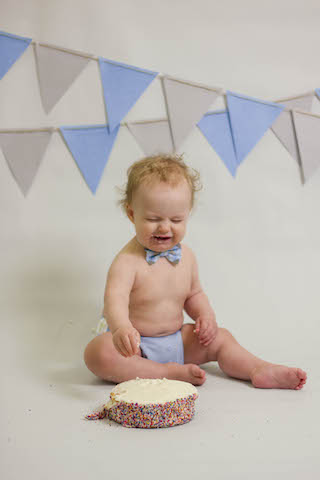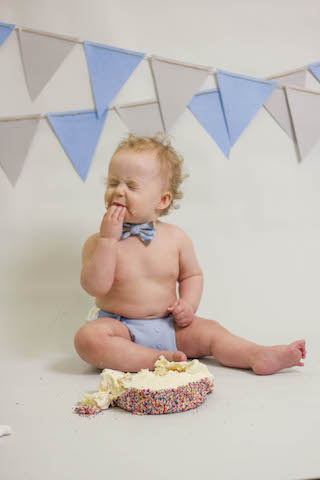 He was just eating tiny bites of icing so I finally dug into the cake for him to make it easier to pick up some cake chunks and he went to town.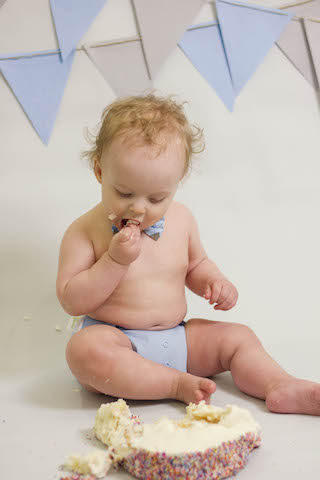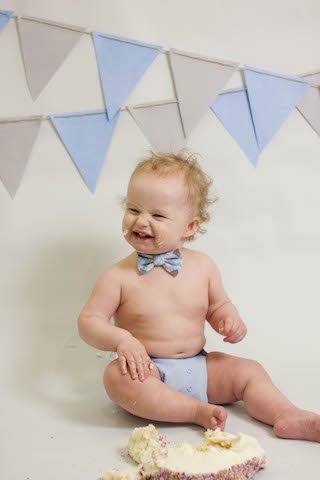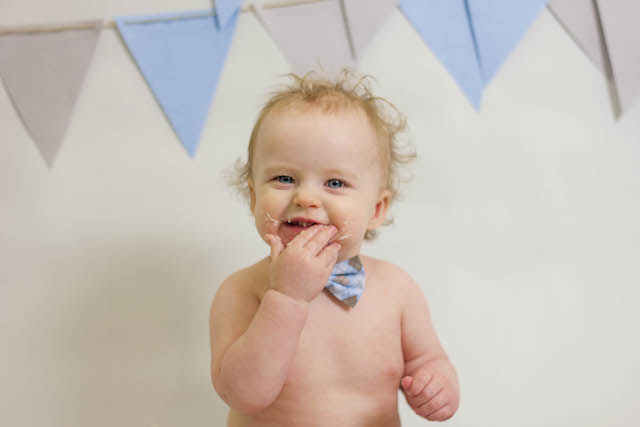 Sprinkles, sprinkles, everywhere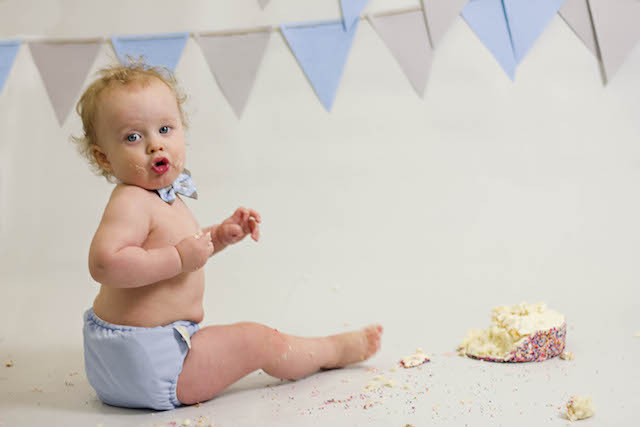 Yay!  Cake!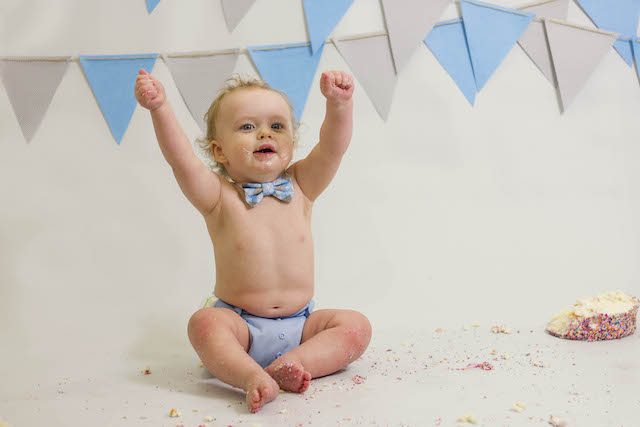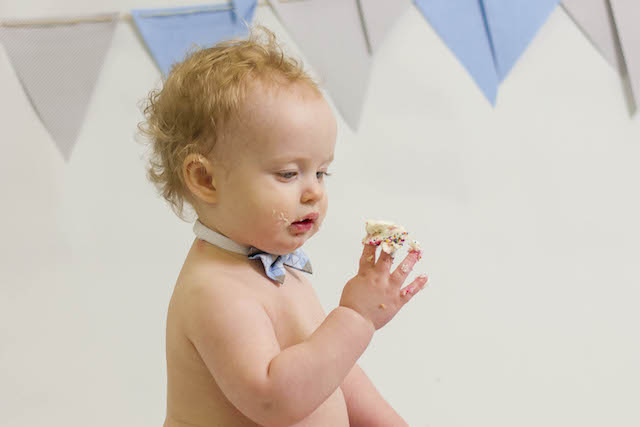 I am so glad that we've gotten pictures taken of him every three months.  Seeing the difference three months makes is amazing!  I didn't realize how much his hair had changed since his 9 month pictures but looking back he didn't even have his curls then!
Looking at these pictures the day we got them (a little less than a month after they were taken) we realized how much Hudson has slimmed down too.  Since these were taken he has had a stomach bug and started walking and I think both things have contributed to him losing weight but he is definitely not the chunky monkey he was in these pictures.
As always, thank you, thank you, a million times thank you! to our wonderful photographer Shelley at Sweet Dreams Photography.  She is so good with Hudson and always does a great job.
Hudson's adorable bowtie came from here.
(P.S. Does anyone know why the pictures look so odd?  Like kind of wavy or digitized or something?  They look crystal clear and perfect in iphoto but then they don't look very good when I upload them to my blog.  Something about when I resize them maybe?  Let me know if you have an idea!)