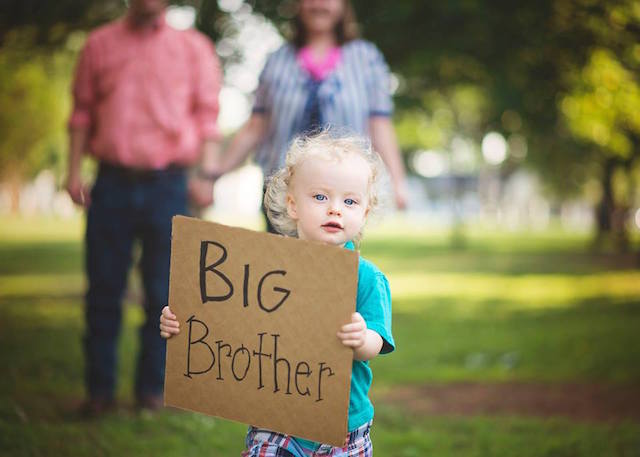 (thanks Cassie at Ginger Snap Photography for the picture!)
Baby #2 coming January/February of 2016!!
I've been extra silent here on the blog (sadly not that unusual ever since Hudson was born) and on my blog's Facebook page for the past month – it's hard to have a secret and not tell so I just haven't posted much in general!  We found out our exciting news on June 1 so I've been keeping it in since then.  I'm 9 weeks along now and we had our first doctor's appointment today.  Everything looks great!  Heart rate of 172, developing as he/she should.
My estimated due day is February 1.  Hudson's birthday is January 23 so they'll be right at 2 years apart, give or take a few days.  We are of course so thrilled about this baby but I'm also a bit nervous too.  In a strange way I'm more nervous than I was with Hudson.  With him I had very few expectations…now that I've had one baby I know what it's like and how hard it is at the beginning plus I'll have a two year old on top of a newborn.  But millions have done this before me and survived so I'm sure I'll be just fine :).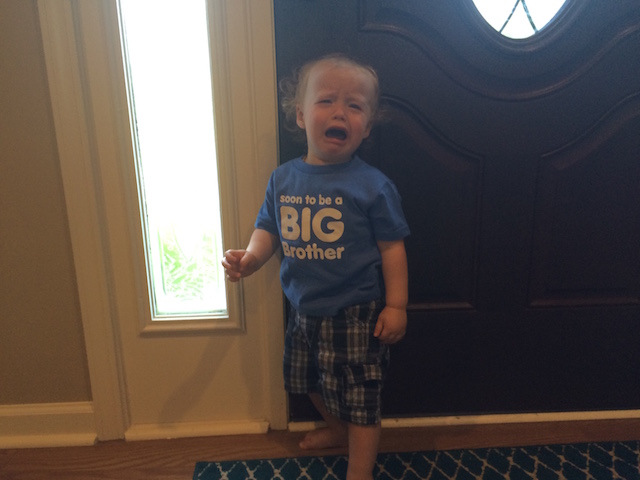 So far this pregnancy has been very similar to when I was pregnant with Hudson: mild nausea off and on all day long, same cravings (sour and salty), little desire for sweets, and same aversions (basically the smell of anything in the whole wide world but).  I feel like I've had more energy this time around which is good since I have a toddler to care for and can't lay on the couch all day (although we've done our fair share of laying on the couch watching Daniel Tiger).  With Hudson I think my nausea was gone by week 11 or 12, so hopefully I'll just have another two or three weeks of that part.
Here we go on our next adventure!