I am in love with Hudson's 18 month pictures!  They are adorable and capture his personality perfectly!
I was particularly excited about his 18 month pictures because I wanted to recreate a picture my parents had taken of me when I was 18 months old.  This bathtub picture is one of my favorite pictures!
(Can we just take a second to marvel at how UNLIKE me Hudson looks?  I mean seriously, he is his daddy made over!)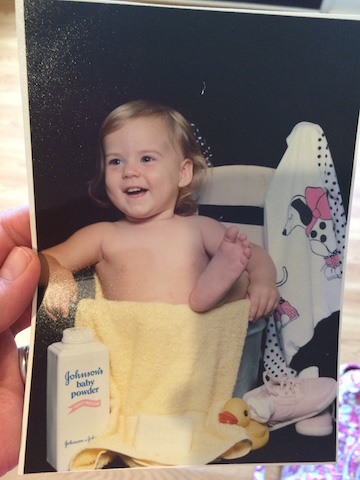 Anyway, so I sent this picture to our photographer, we gathered up a bucket and chair and all that good stuff.  What we failed to gather up was a cooperative toddler.  Hudson was not a fan of the bucket.  He did NOT want to sit down in it.  Really, he didn't want to cooperate for pictures at all.
Thankfully our photographer is wonderful and patient and after quite a bit of work we were able to not only get him to start smiling but to also sit in the tub and take some good pictures.   We only had to do some minor bribery with car keys ;).
I think we got some great ones!
It started to rain on us just a bit which actually was pretty cool because it gave Hudson that wet-ish hair look, perfect for bathtub pictures!  And then when his hair dried it was more on the curly side and less on the Albert Einstein frizzy side (which is how it usually tends to look).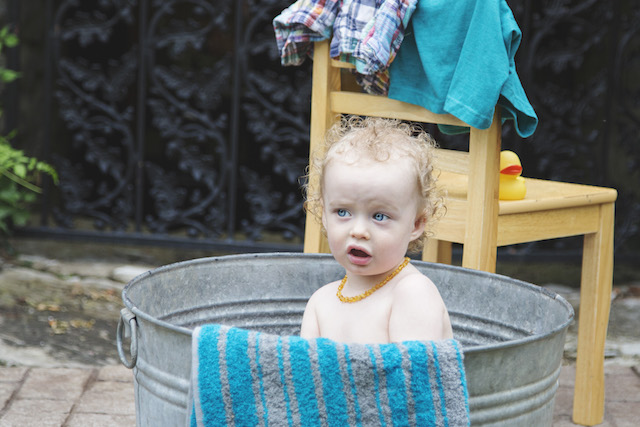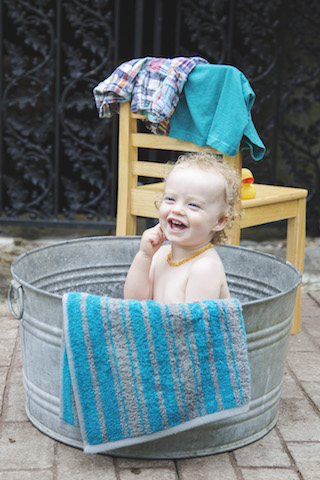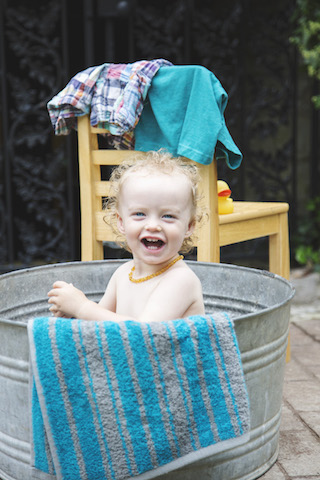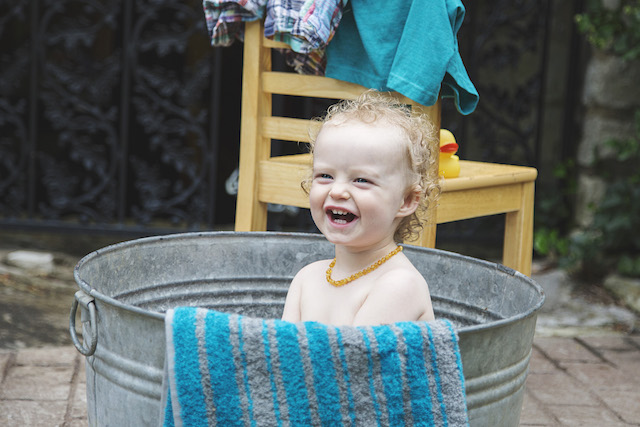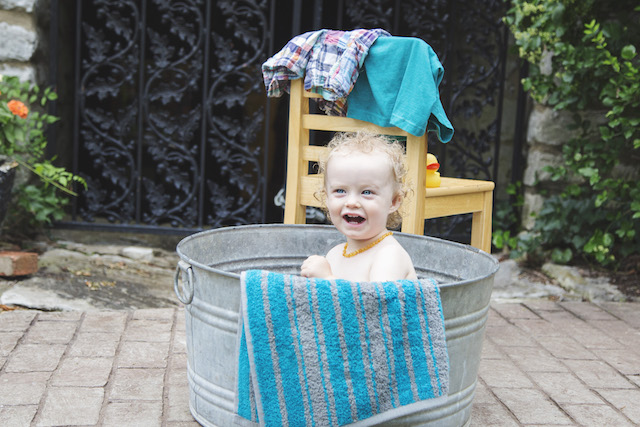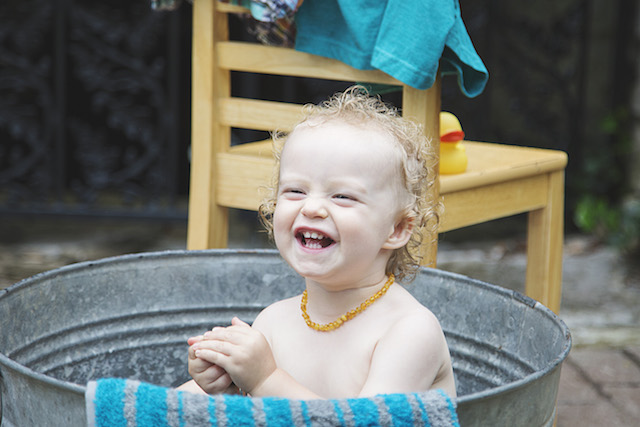 Lots of smooches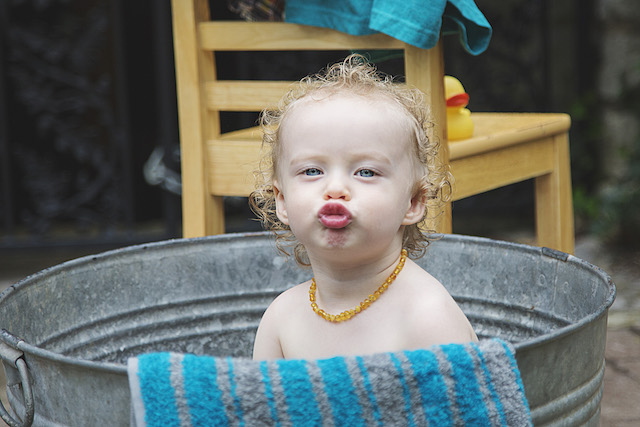 There was a group of people touring the area where we were doing pictures and they all fawned over Hudson…and of course he ate up the attention and waved and waved!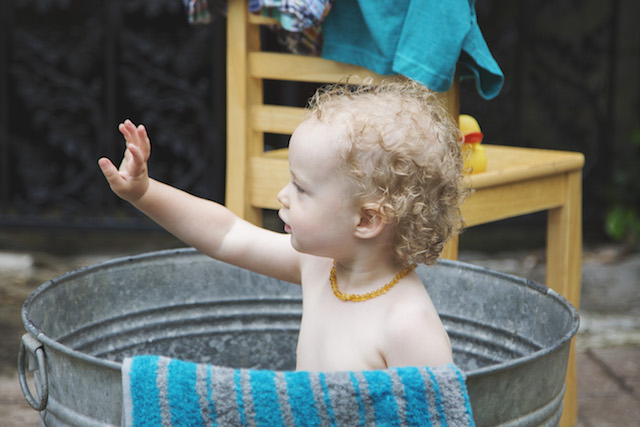 As always, major props to our photographer Shelley at Sweet Dreams Photography!  She is super-de-duper awesome!