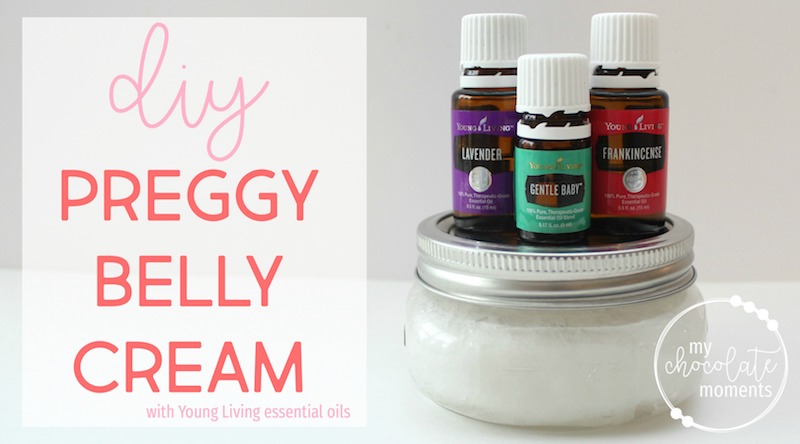 I love love LOVE this super easy DIY preggy belly cream!  I wish I'd known about oils when I was pregnant with Hudson so I could have made and used this!  Unfortunately I didn't but I was able to start using it a few months after he was born and then through this pregnancy too.
This cream is perfect to give the skin on your belly a little extra support that it definitely needs when it's growing a baby or after delivering a baby.  'Cause let's be honest…they may be cute but having a baby can wreck havoc on your body!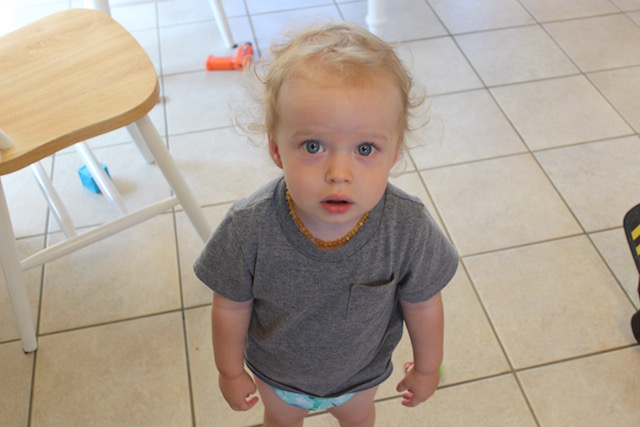 The beautiful thing about this recipe (and most oily recipes) is that they can easily be adapted depending on what oils you have on hand.  I'll share my basic "base" recipe as well as some other adaptations you can do.
What you need:
What you do:
Put the coconut oil in a mixer and whip it up (A stand mixer is easiest but if you have a hand mixer you can use that instead.  If you don't have either you can whip it up with a fork or whisk.)  Add the Vitamin E and essential oils, stir those in, and pour into your container.
When you whip your coconut oil it will turn into a nice lotion-y consistency.  The last time I made this our coconut oil was a little softer than usual and so it didn't have the lotion consistency but was just more of a thick liquid.  Really the consistency doesn't matter as long as you're easily able to stir in your other ingredients.
The recipe:
Whip coconut oil, add Vitamin E and essential oils, stir well, and store in a glass container.  Rub on belly like lotion.

This is my "standard" preggy belly cream recipe but things could definitely be added or subtracted!  I created this recipe using the oils I had that I knew were great for skin. Lavender and frankincense both come in the Young Living Premium Starter Kit so I know many people have at least those two – and if those are the only two oils that you have from this recipe then just increase the amount of frankincense and leave out the Gentle Baby.  Or if you have Joy it is very similar to Gentle Baby and would be a good substitute (they both have rose which is fabulous for skin!)
I also recommend looking up each of the oils you do have in your stash and seeing which ones are recommended for skin, then adding those in.  The last time I mixed up a batch I added geranium and spikenard since they are both mentioned in one of my oil reference books for supporting the skin.  Next time I'll add in myrrh and manuka since I recently got those too.  There are lots of other oils that are great for your skin that you could add in – be creative and don't be afraid to experiment!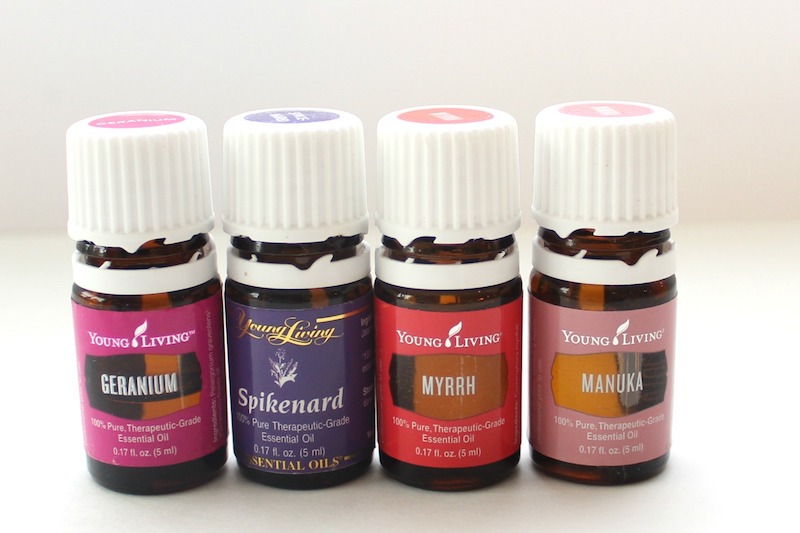 Tangerine, grapefruit, and cypress would be good additions if you are using your cream after having a baby.  These oils are supposed to be good to help tighten the appearance of skin and I don't know about you but after having a baby my belly definitely could have used some tightening!  I used some of these in my cream post-Hudson and will certainly be adding them back in after this baby is born too.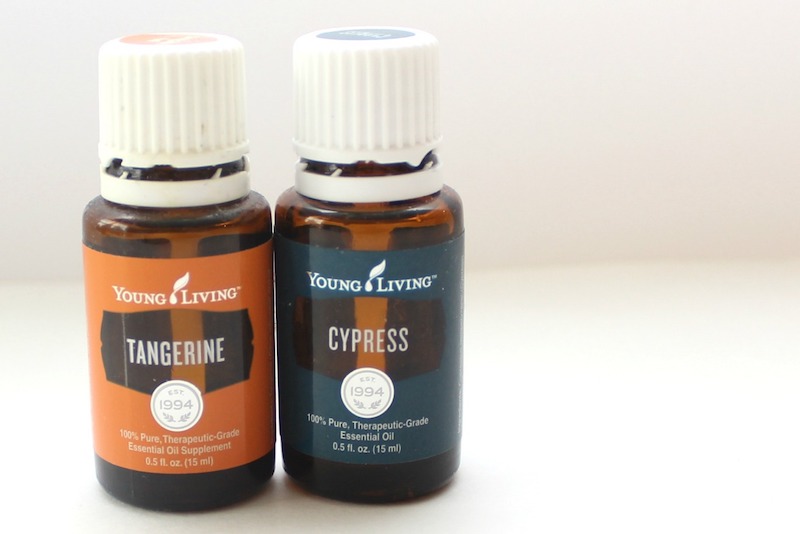 Now go forth and make your pregnant or post-pregnant belly happy with this luscious cream!
(Not using essential oils yet?  I'd love to help you get started!  Check out this page to find out more.)