I am a super boring breakfast person.  I'll eat the same thing for breakfast for weeks and weeks on end.  I just don't need much variety in the mornings and the last thing I want to do when I get up (I'm not really a morning person) is to try to figure out what I'm going to fix.
Sometimes I'll want oatmeal for a while, sometimes it'll be lots of eggs, but right now I've been on a smoothie kick.
Smoothies are so easy and can be made tons of different ways.  My favorite is a peanut butter banana smoothie so that's what I make 99.9% of the time.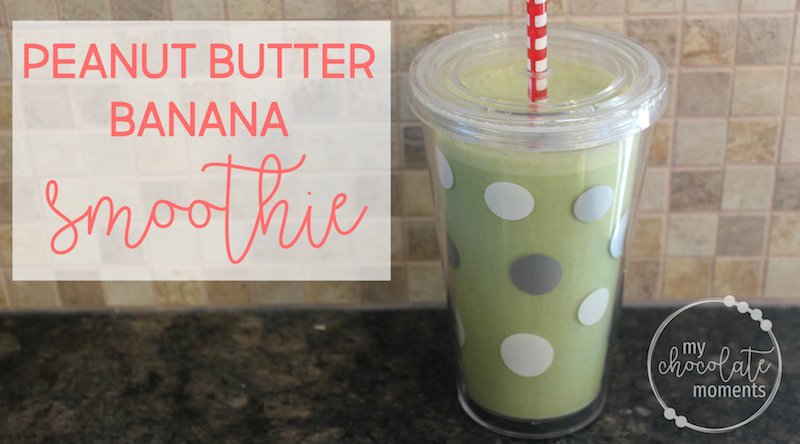 To be totally honest, I never measure any of these ingredients. I only measured as I was making this one so I could give you an idea of how much I use but typically I just eyeball it and dump stuff in there. I also like my smoothies super runny, nearly the consistency of milk. If you prefer a thicker smoothie then reduce the amount of milk and maybe increase the amount of ice too.
This is a pretty calorie-heavy smoothie, just fyi.  It's full of lots of healthy things – fruit, veggies, protein (the peanut butter and yogurt), dairy, good fats (peanut butter), etc. but just know that's it's also high in calories.  I calculated it at 450 calories so definitely a meal by itself!  It keeps me full until lunch though so that works great for me.
Enjoy!