Last weekend our oils group here in Bowling Green put on a big Fall Oily Bash for our team, our friends, the community…really anyone who wanted to come!  We had a blast and plan to make this an annual thing.
I can't take credit for these ideas; my wonderful sponsor Cara Lee was the brain behind all of this and did a ton of work to put it together.  Then a bunch of us from her team helped out with the set up, food, facilitating, etc.  I tried to get lots of pictures so I could share with you in case you want to host something similar for your team.  I also Periscoped it if you'd like to see the bash in action.
We rented a large meeting room at a local hotel to hold the event.  We had a registration table set up outside where people paid (we charged $5 a person to cover costs) and picked up their passport.  The passport was a card they took around to each station to get stamped after they'd visited.  There were people from our team at each table to tell a little about the products and answer questions.  Everyone who completely filled out their passport got to turn it back in and be entered into one of several drawings.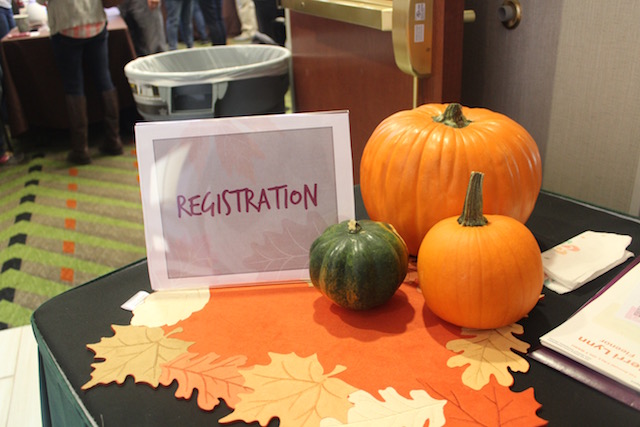 Passport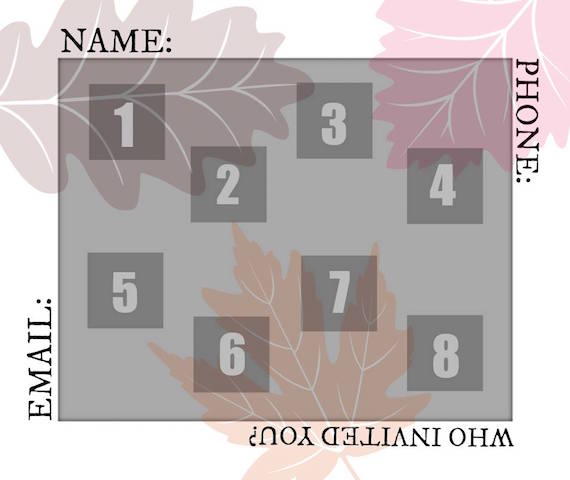 We ordered custom t-shirts for everyone who worked at the event so that we'd all match and stand out from the crowd.  Then people who attended the bash could order one of the shirts for themselves if they wanted.  The Blue Knot did our shirts and they turned out great!  You can't really tell in the picture but the oil drops are actually navy sparkles.  So pretty!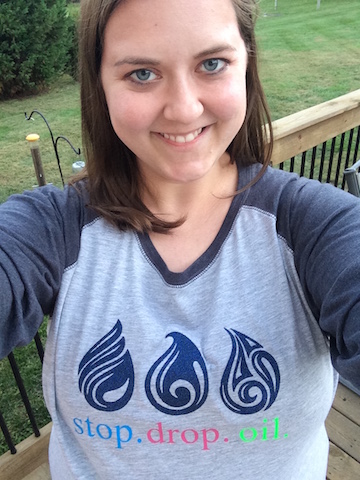 We had eight total stations for people to get stamped on their passport.  One showcasing the various Young Living diffusers, three with some of the oils in the Premium Starter Kit, one with the Thieves products, one with Ningxia products, a make and take table, and a food table.  There were also a few extra booths that weren't "required" – one for signing up if anyone was ready to order and several vendor booths where people were selling diffuser necklaces, diffuser dolls, and t-shirts.
Diffuser table with the Home diffuser, Dewdrop, Bamboo, and Aria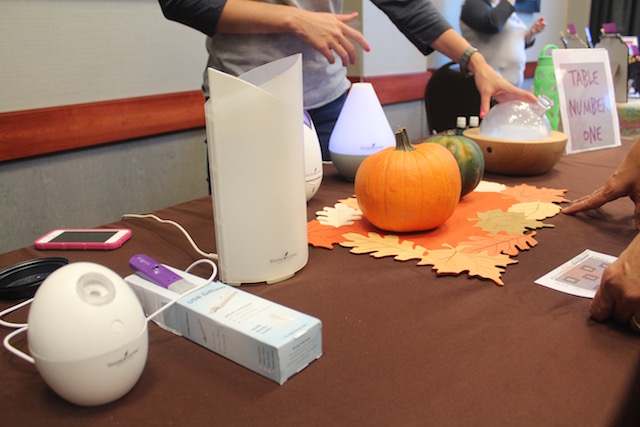 One of the oils tables highlighting Stress Away, Thieves, lavender, and frankincense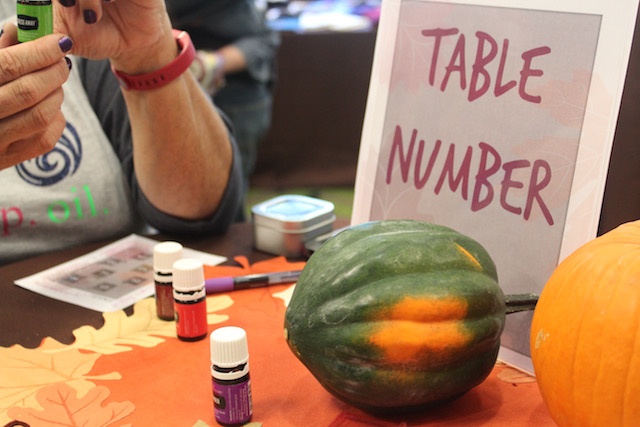 A table for all the Thieves products (this was my station for the day)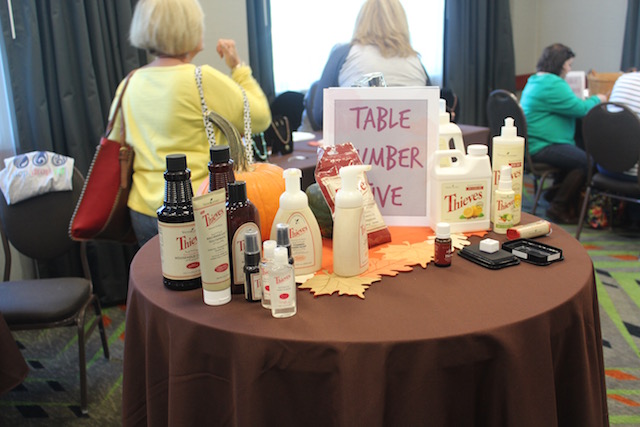 Ningxia Products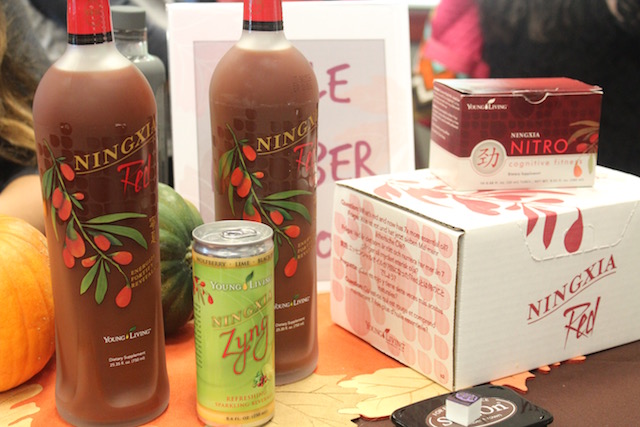 Make and Take station.  They made a pumpkin spice sugar scrub that smelled AMAZING!!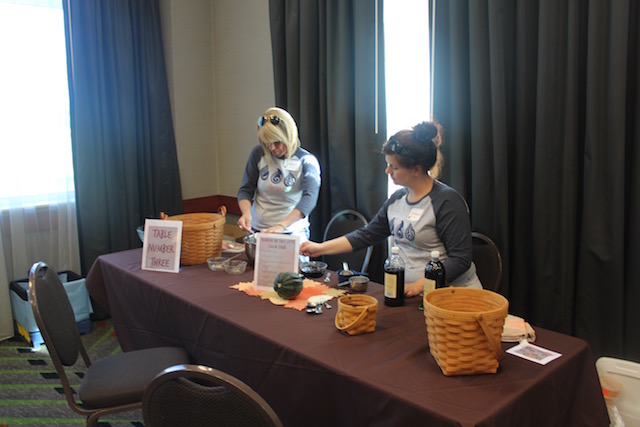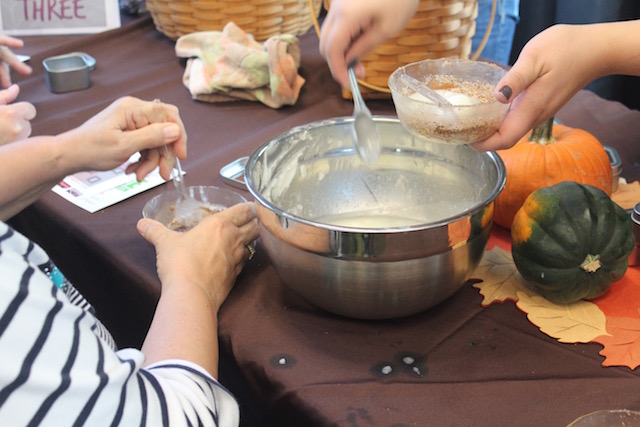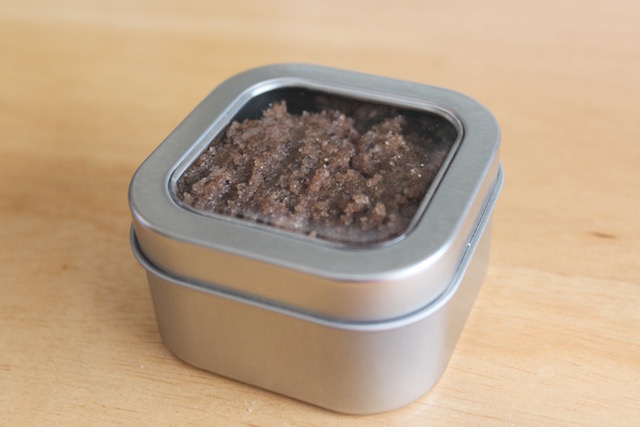 For the snacks we picked a couple of recipes (all that included essential oils) and split the cooking/preparing up among those of us who were working.   The food turned out great!  We served apricot spiced smokies, herbed cheese spread, snickerdoodles, grape salad, and peppermint hot chocolate.
We had four vendors set up selling oily accessories.  I did not get a picture of the The Blue Knot's t-shirt table (that's who did our adorable shirts pictured above), but I did get pictures of the other three.  I've linked to each of these ladies' Facebook pages in case you'd like to order something from them.
Heart's Desire by Jess sold these adorable custom crocheted dolls, animals, and pacifier clips – all which have a little pocket where you can put a piece of felt with oils on it and make it into a diffuser.
Bluegrass Belle's Boutique had diffuser jewelry.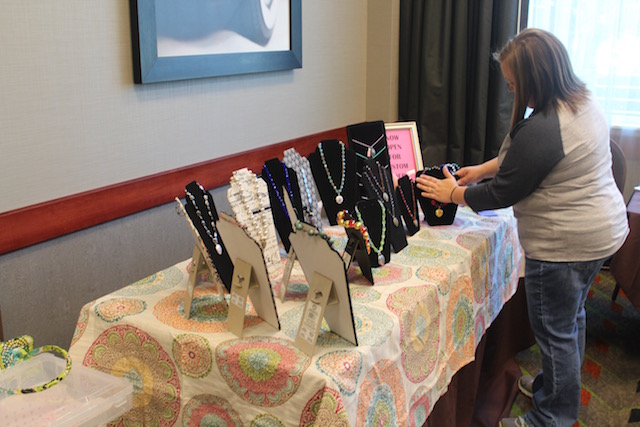 Designing Diva had diffuser jewelry as well.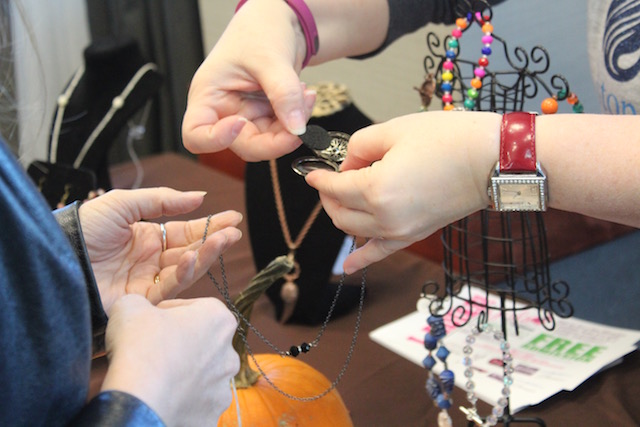 We had a fantastic time!  Great turn out, lots of fun, and I think it went really well for our first time!  We definitely plan to do this again in the future!
If you have questions feel free to ask.  I was just a helper/photographer so I may not know the answer but I will try to find out for you.