We've been using cloth wipes with our cloth diapers for two years off and on and yet somehow I had no idea how easy it was to fold my wipes so that they will pop up from a dispenser just like disposable wipes!  Now that I know how to do this I LOVE it!  It seems crazy but having the wipes pop up makes them much easier to use.
Here's a picture quick tutorial to show you how (scroll to the bottom to see a video tutorial)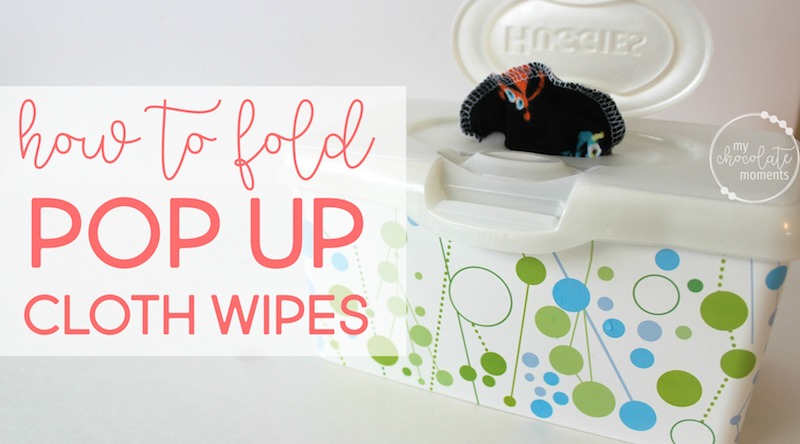 This post may contain affiliate links.  If you purchase a product through an affiliate link I make a small commission at no cost to you.  This helps keep my blog running so thanks for your support!
---
You'll need your cloth wipes and a wipes dispenser.  For my dispenser I use a Huggies one that you can get with disposable wipes (we use both cloth and disposable so we have several of these boxes) but I've heard a lot of people like this one
 that you can buy.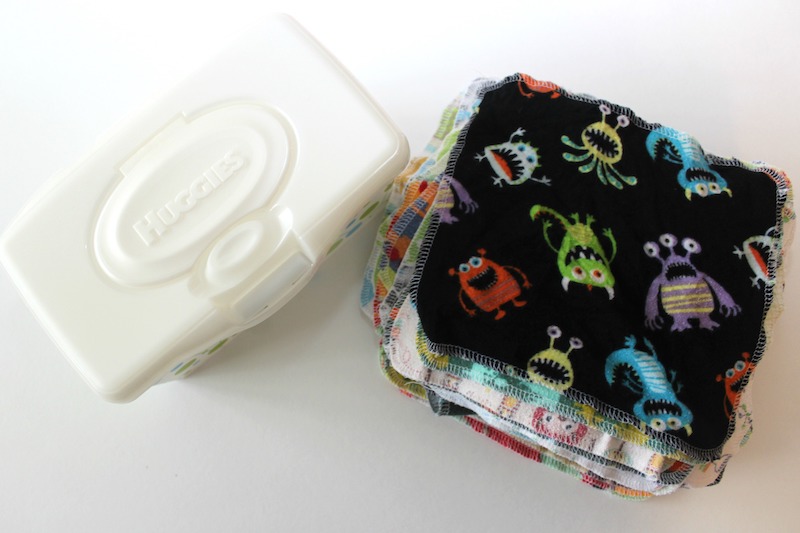 Many people make their own wipes – squares cut from receiving blankets or flannel, edges finished with a serger or just left raw.  I wasn't feeling crafty so I bought some from Tender Bottoms on Etsy – they were $10 for 30 wipes, which I thought was a really good price, and I think I even bought them during a sale so they were a little bit cheaper.  Some cloth diaper brands also sell wipes – Kelly's Closet is my go-to retailer for cloth diapers if you prefer to do that route.
I pre-moisten my wipes with water so that they're ready to go when I'm changing a diaper and I don't have to stop to wet them each time.  I wet them and wring them out so that they're damp but not dripping then I'm ready to get started folding.
Step 1: Lay two wipes on a flat surface, one on top of the other so that they overlap only halfway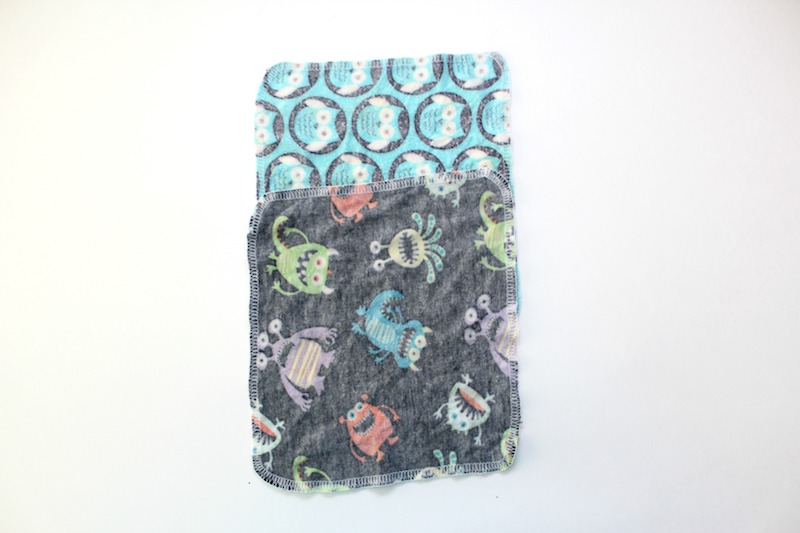 I've shown the top wipe folded back a little bit so you can see about how far the bottom wipe is under the top – I do NOT measure or anything, just eyeball it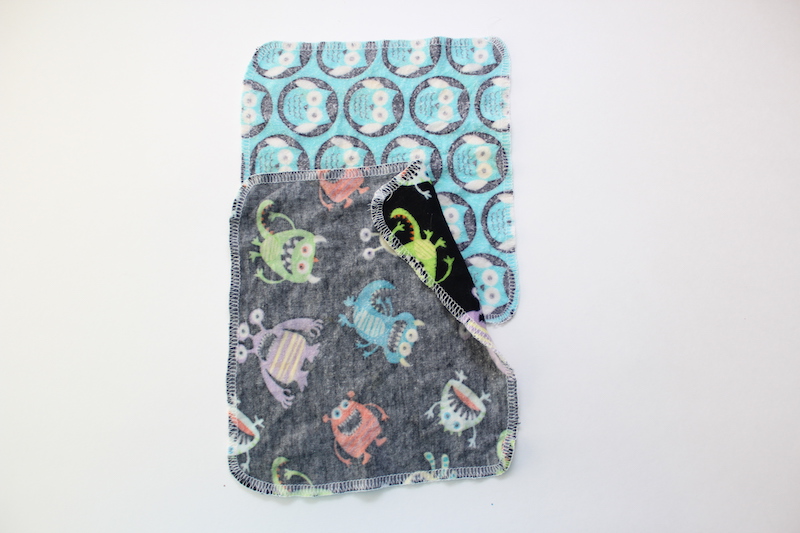 Step 2: Fold the bottom wipe over the top so it sandwiches it
Here's another angle showing how the bottom wipe sandwiches the top one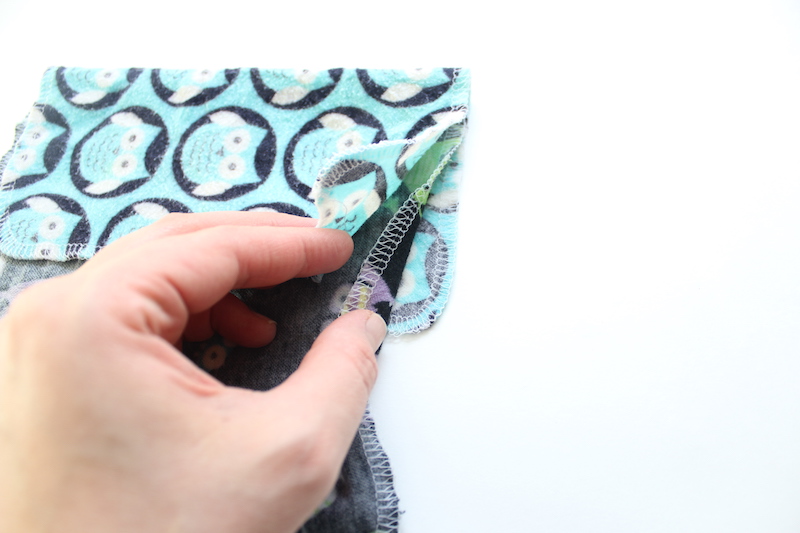 Step 3: Lay a third wipe on top, lining it up with the wipe that you just folded over.Step 4: fold up the bottom wipe
 Step 5: Lay a new wipe on top of the folded wipe, lining them up.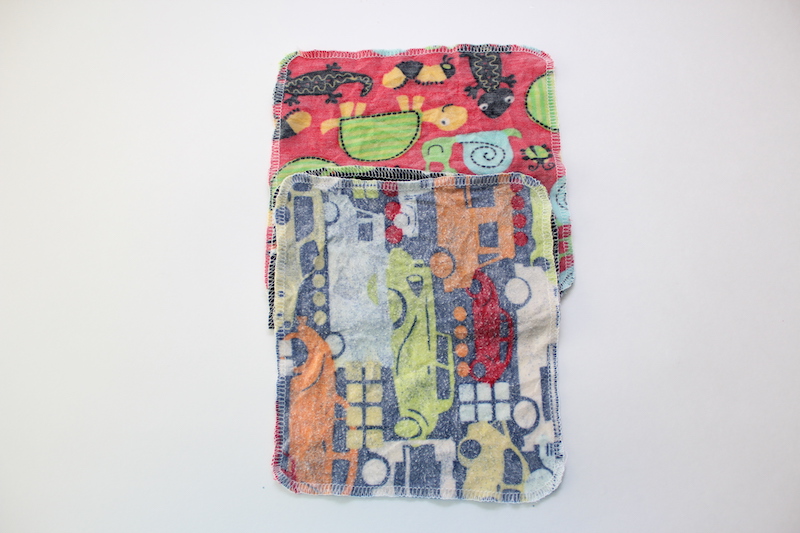 Continue following those steps until you've folded all the wipes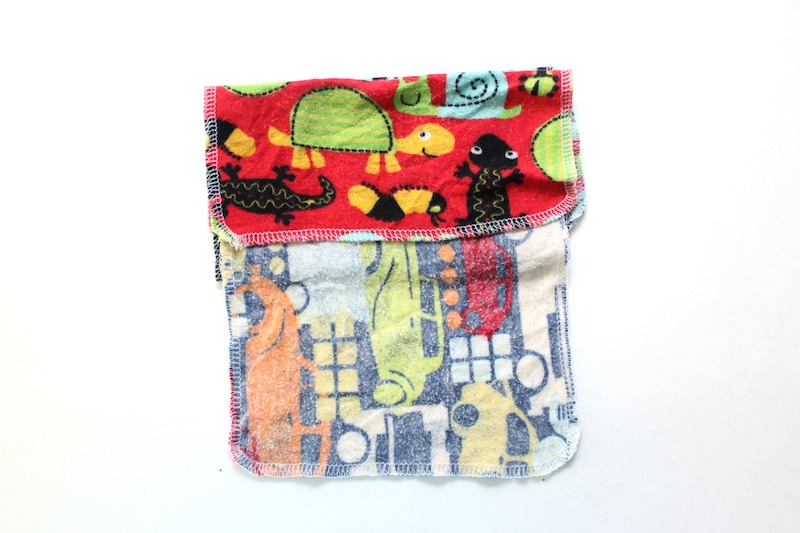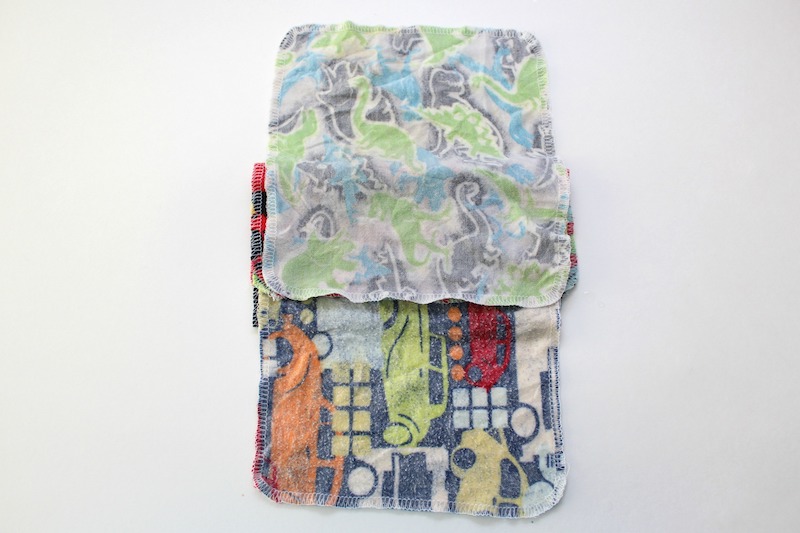 Once you're done you should have a big stack of interlocking wipes.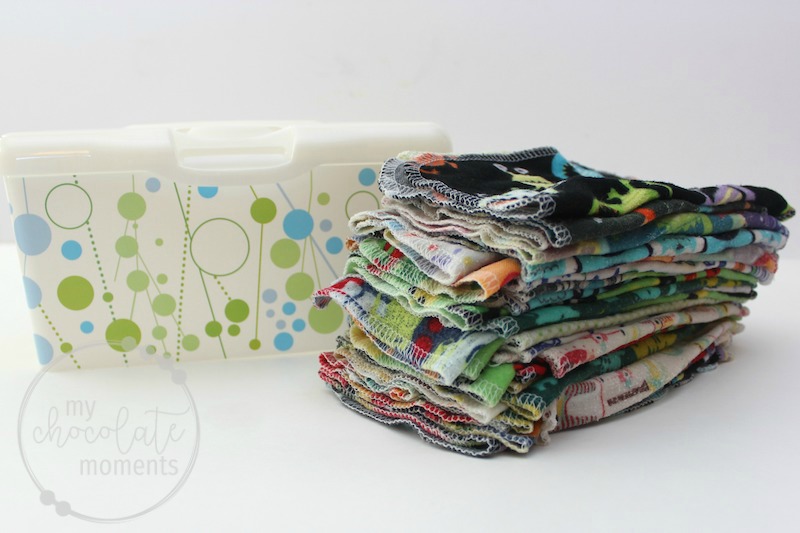 Set them down inside your dispenser.  I have 60 wipes and they all fit perfectly inside the Huggies box.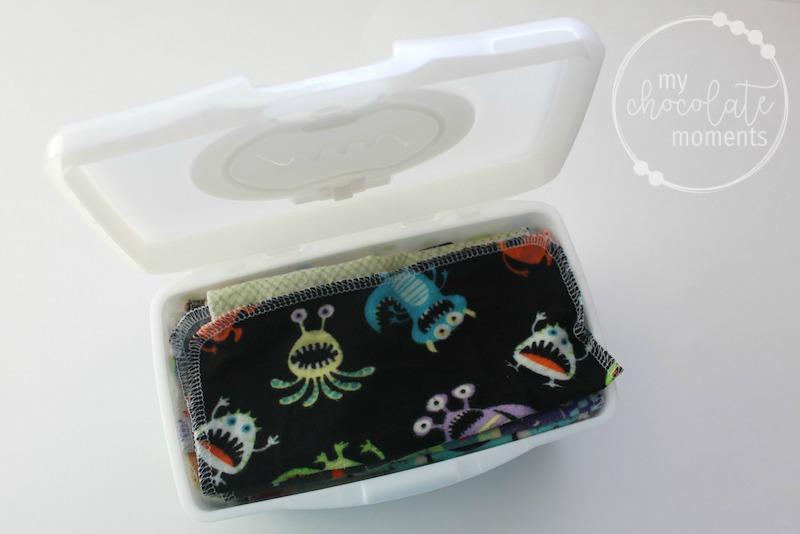 Pull the top wipe through the hole.  Then as you pull out the first wipe, the next one should automatically come through to be used next time!  Nifty!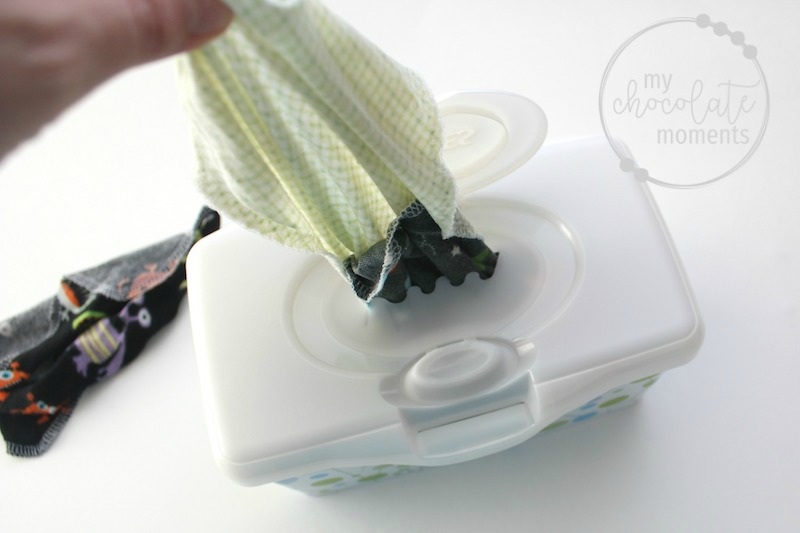 This also works perfectly in the Huggies Clutch & Clean pouches, which it how I carry our wipes in the diaper bag.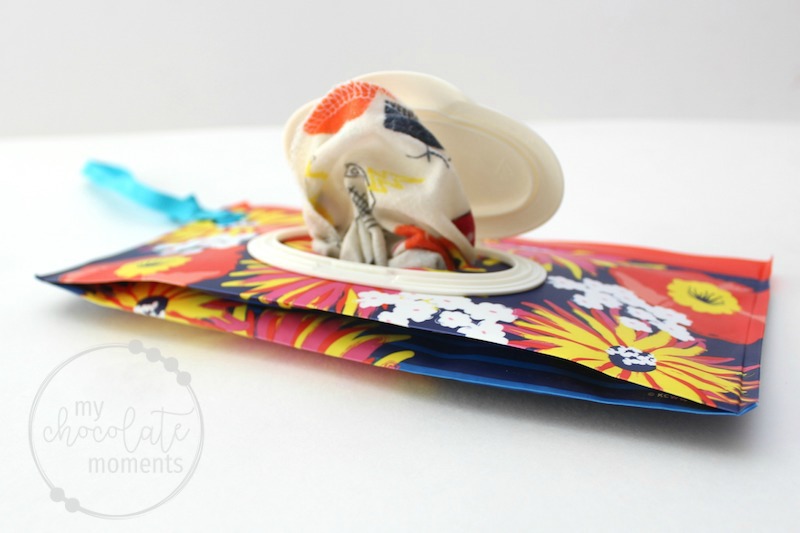 Here's a 30 second video showing my method in action:

Do you use cloth wipes?  These are useful for so much more than diaper changing so even if you don't use them for that they would be great for wiping hands and faces, wiping up messes, or cleaning off tables at a restaurant!