A few weeks ago our local oils group threw another oily bash like the one we did in the fall.  We kept the same basic format – we had various stations set up for everyone who attended to rotate through and if they visited all the stations (they had a card that we stamped) they could turn it in to be entered into a drawing for a door prize.
We charged a $5 entrance fee.  That basically helped us cover the cost of renting the room, the make and take materials, and the refreshments that we provided.  The event was open to the community so we had a good mix of people who weren't using oils yet, some who were brand new, and some veterans.
Station 1: diffusers (I took this before we started, we ended up with several more diffusers later)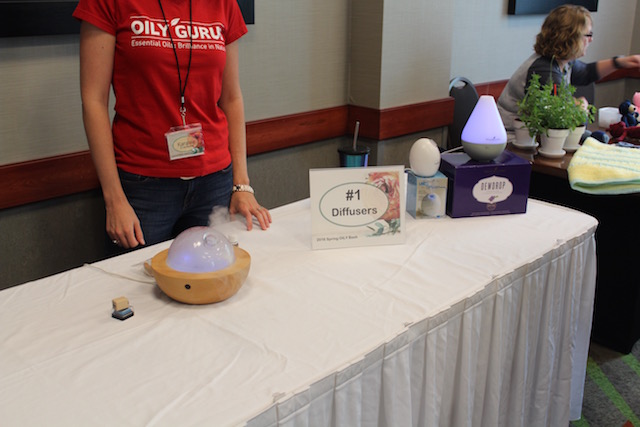 Station 2: Thieves products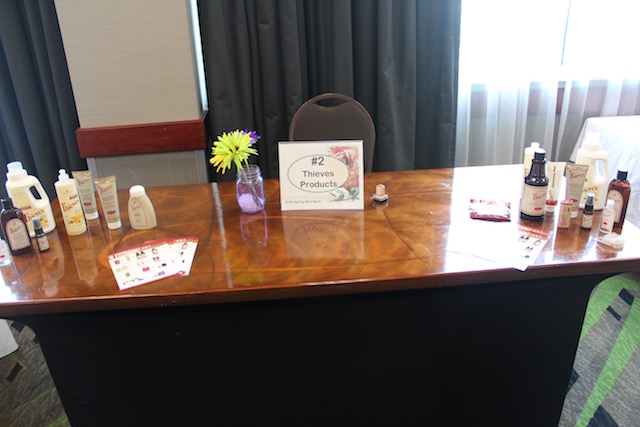 Station 3: Make and take.  This time everyone got to make a relaxing bath soak to take home in a cute little sachet bag.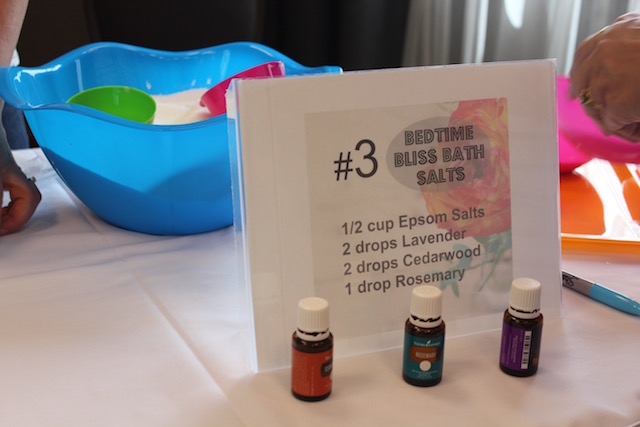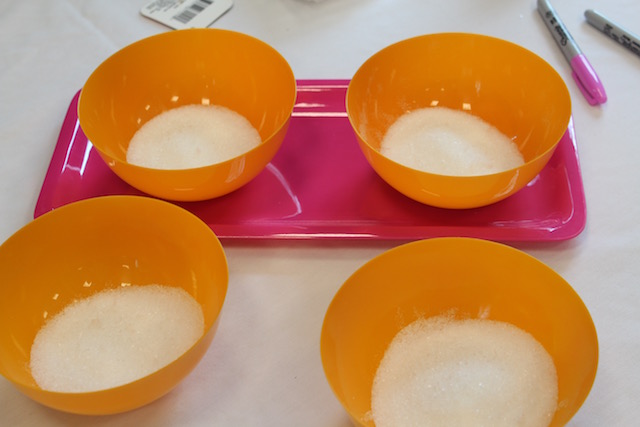 Station 4: Food.  We dialed it wayyyyyy back this time around when it came to the food.  In the fall we did a huge spread and it was really fun but also a lot of work.  For this event we just had cookies made with lemon oil (and some water if anyone was thirsty).
The cookies were incredibly easy to make and sooooo good!  I usually am not a big fan of non-chocolate sweets but I was very surprised and how much I liked the lemon crinkle cookies!  I will definitely make them again.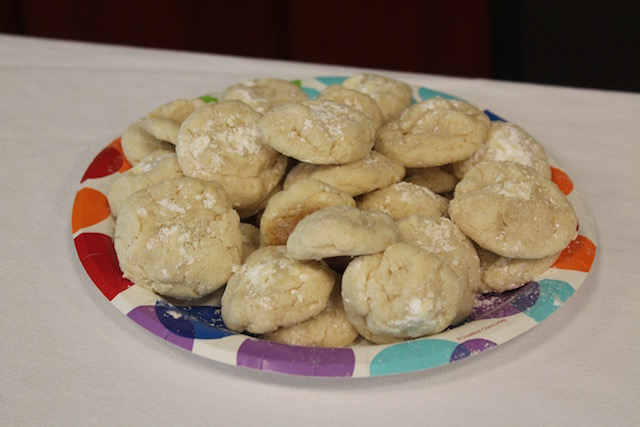 Recipe from here.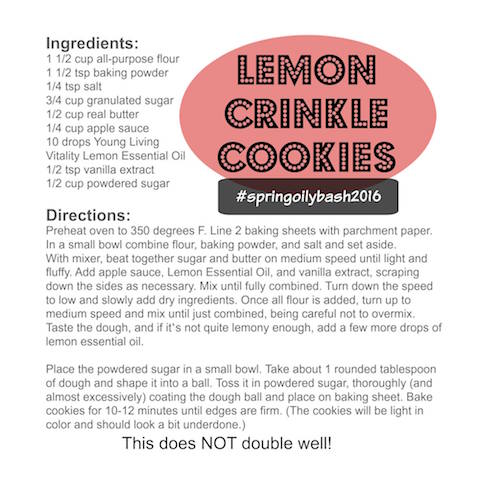 Because Young Living just recently released their line of Vitality oils we highlighted those at the bash.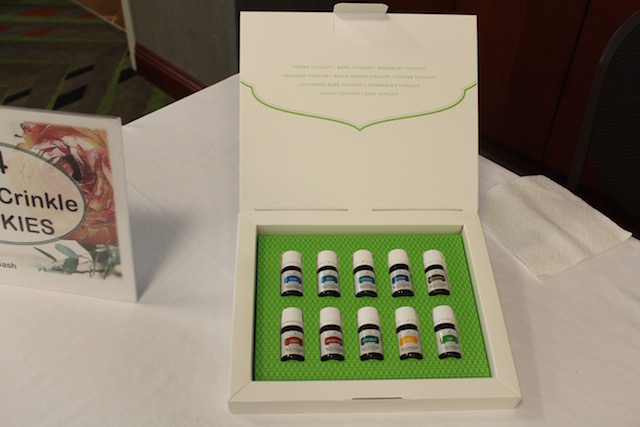 Station 5: Ningxia Red bar.  This was a new and very fun addition!  Every person who came got a Ningxia shot (1 ounce of Ningxia Red with their choice of essential oils added).  This was a huge hit!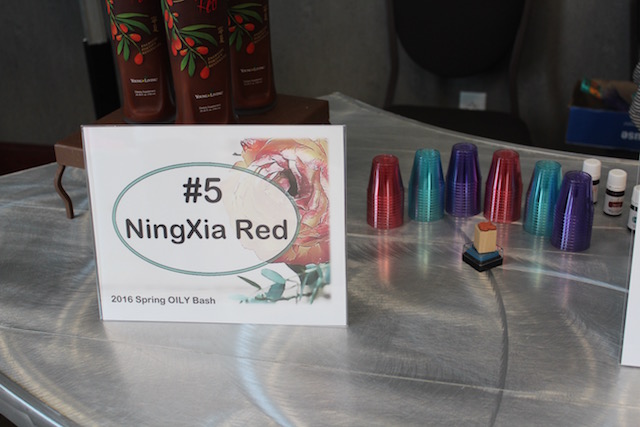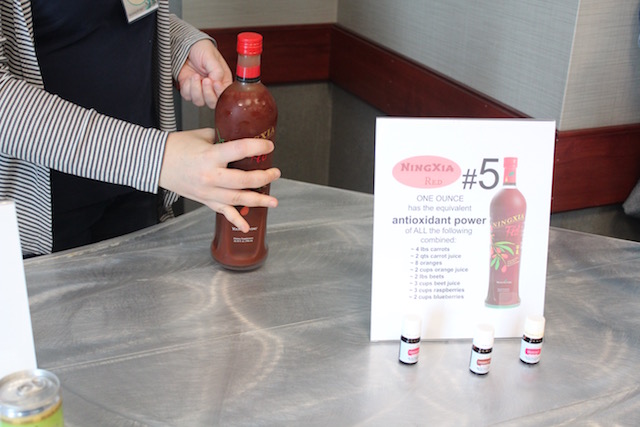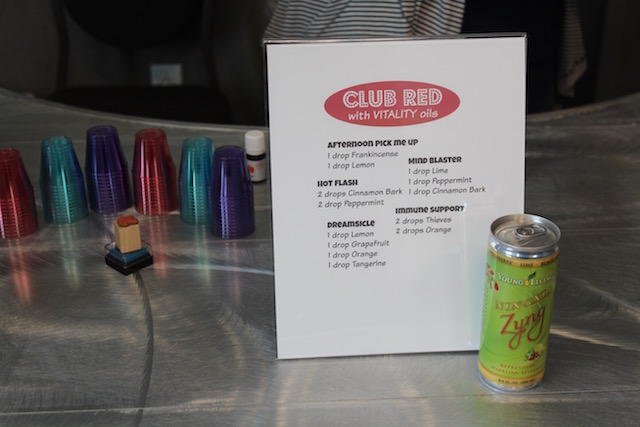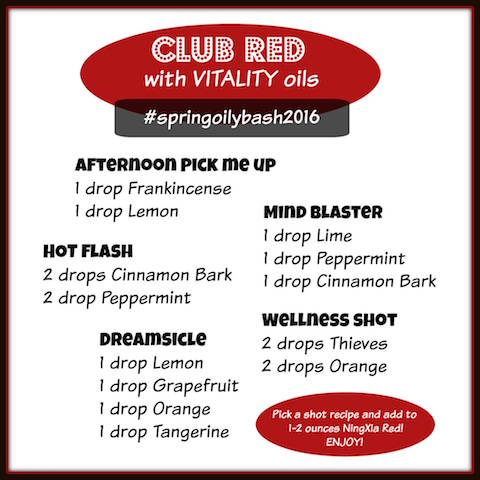 Station 6: Peppermint, Purification, lemon, and lavender oils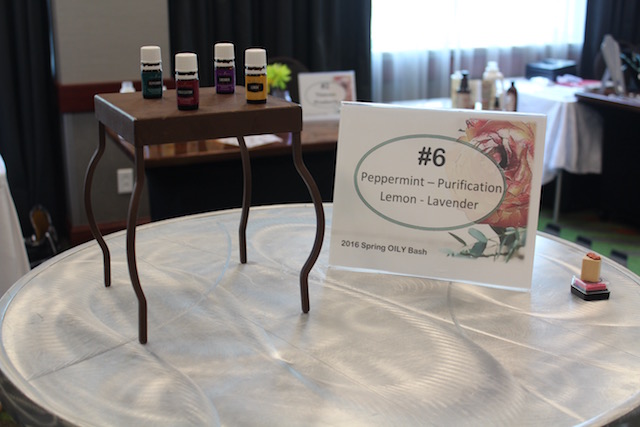 Station 7: Frankincense, copaiba, RC, and Thieves oils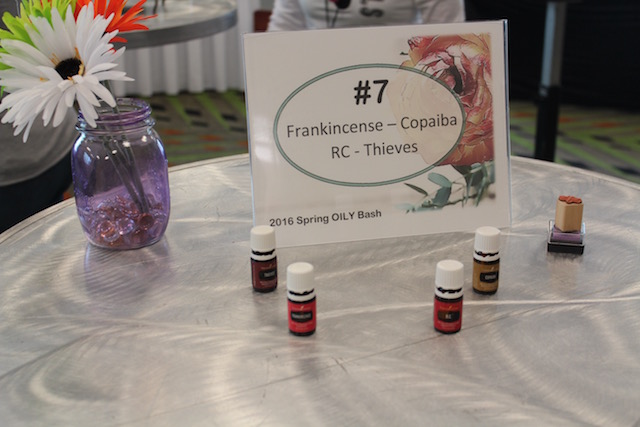 Station 8: PanAway, Stress Away, and DiGize oils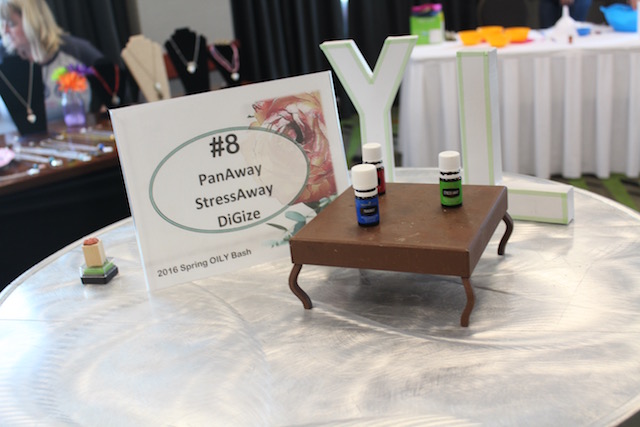 Another new thing we added were the addition of some other stations that weren't required in order to fill out the stamp card but were available for anyone to visit.
The station I worked at for part of the time had the KidScents oils and products.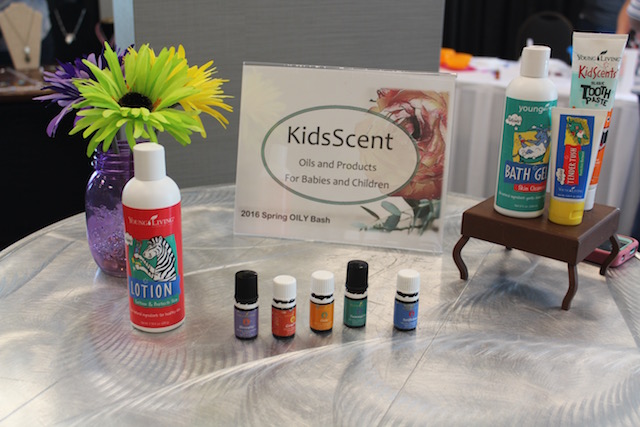 We had one set up with various supplements and skin care products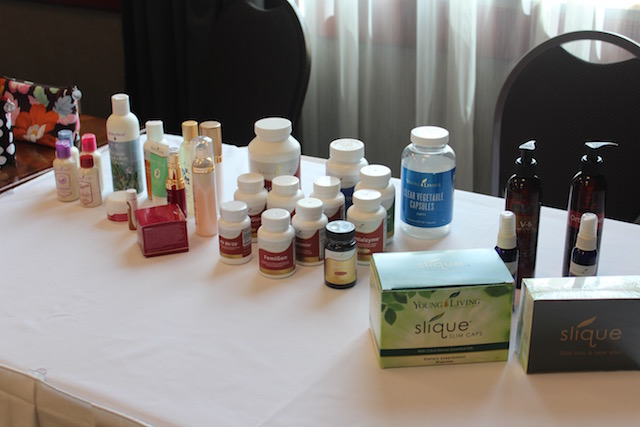 There was an Oils of Ancient scripture set for people to see and smell.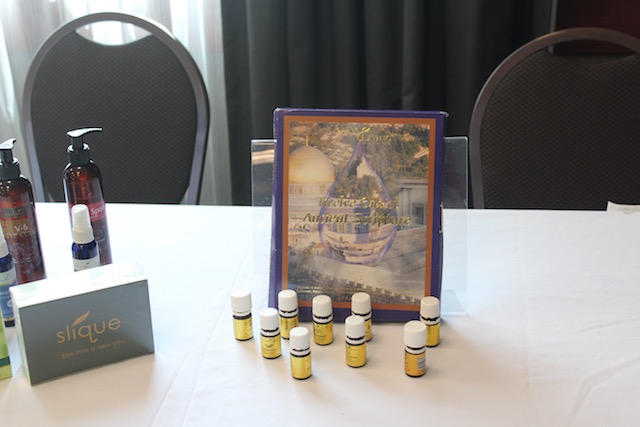 And we also had some of the animal oils and products on display.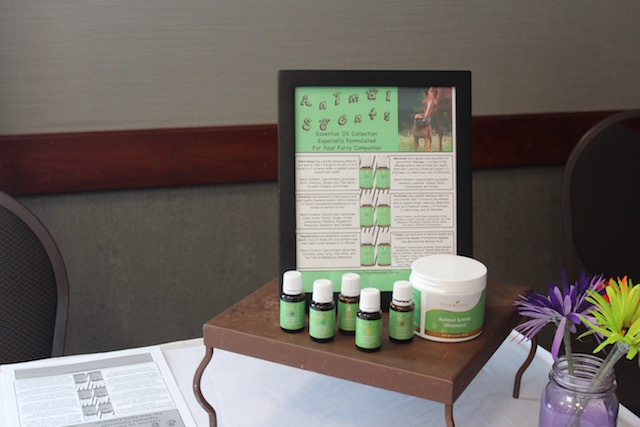 Then we had one table that had other various and sundry things – a Raindrop kit, an Aroma Complete set, a Premium Starter Kit, etc. and there were also some people available to help with sign ups if anyone wanted to join that day.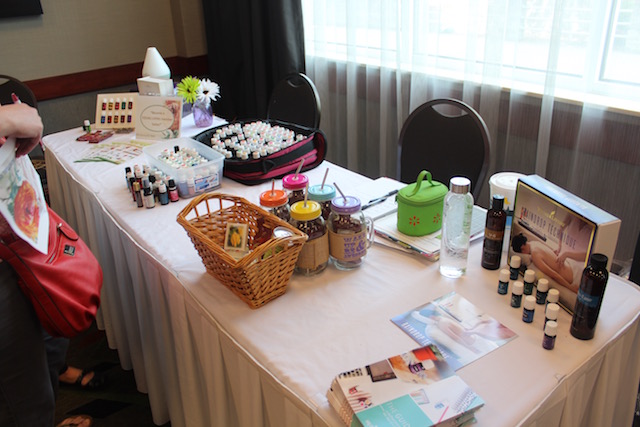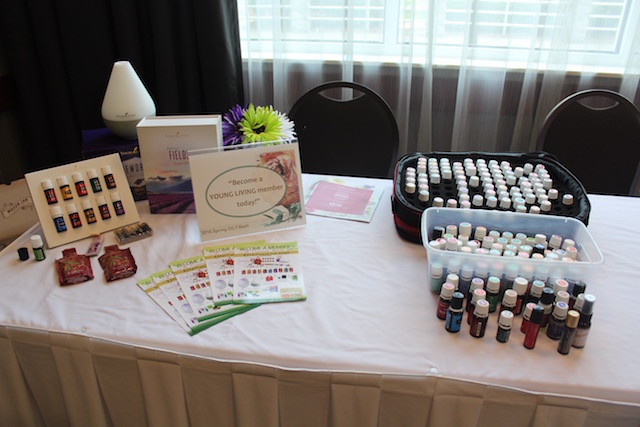 Like last time we had several vendors – people from our oily team who have businesses selling oily accessories.  These bags that are made to hold oils were a new and very cool addition!
Diffuser jewelry from Designing Diva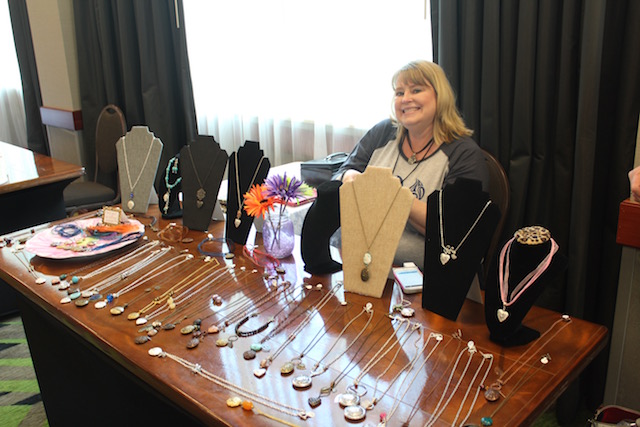 Crochet diffuser items from Hearts Desire by Jess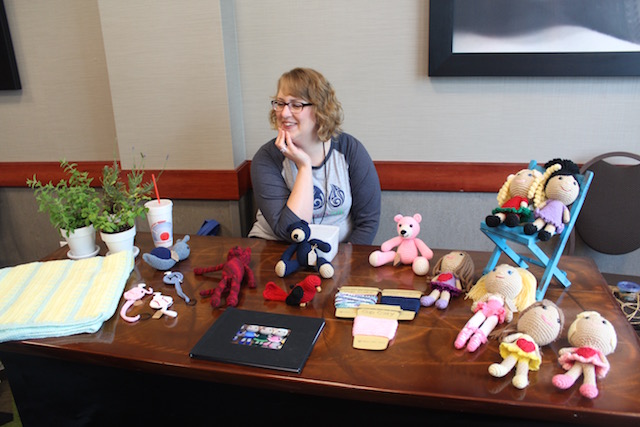 We had so much fun!  It is a blast to get to hang out and talk about oils with so many fellow oilers.  It's also neat to get to meet or catch up with people that we see all the time in our oily Facebook groups but have never met in real life or don't get to see often.  I love putting faces to names!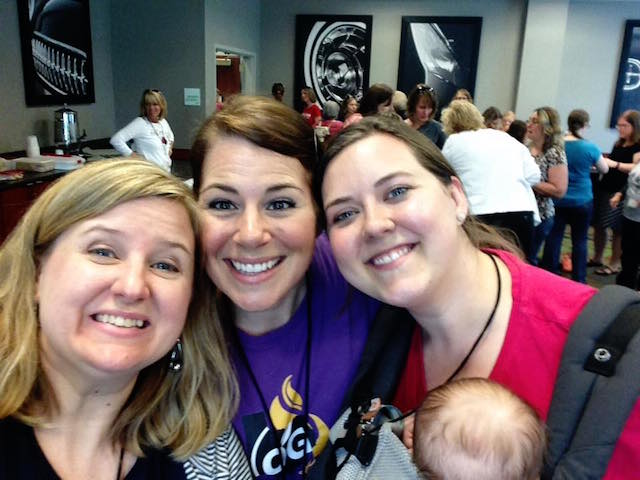 I'm looking forward to doing this again in the fall!