Parker's 3 month pictures are here and they are AH-Mazing!  I love how they turned out!  Now the hard part…picking what I want to print to hang on the walls!  I wan't them all ;).
The blue in this shirt looks so good with his eyes but whyyyyyy on earth did I pick a button down shirt?  Never mind that it's adorable, it makes him look SO old!  Waaaah!  Slow. Down. Time. Please.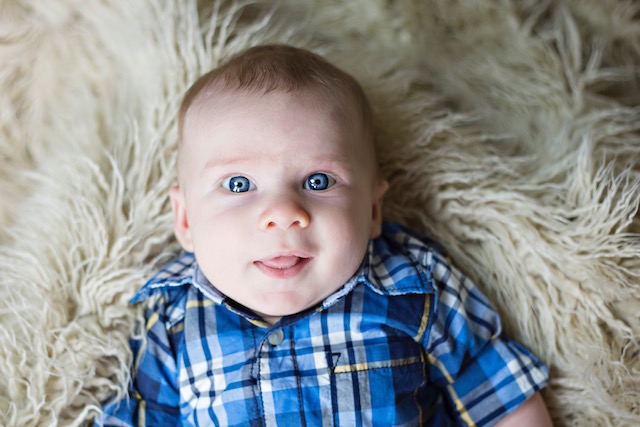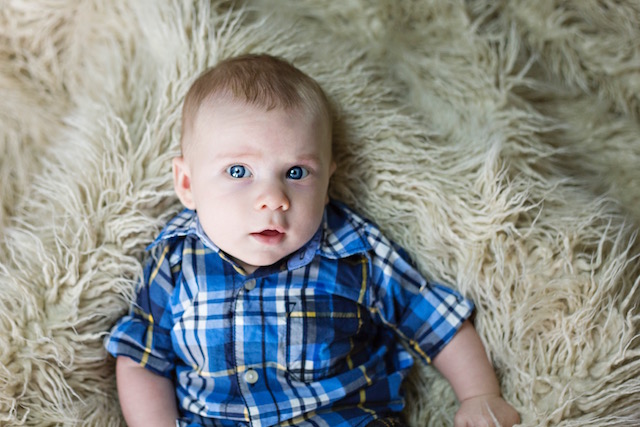 I am so glad that Parker was already able to hold his head up well when laying on his stomach, that made for some really good pictures!  When we did Hudson's 3 month pictures he wasn't holding his head up well like this so we were a lot more limited on what we could do.
I'm also loving that arrow background!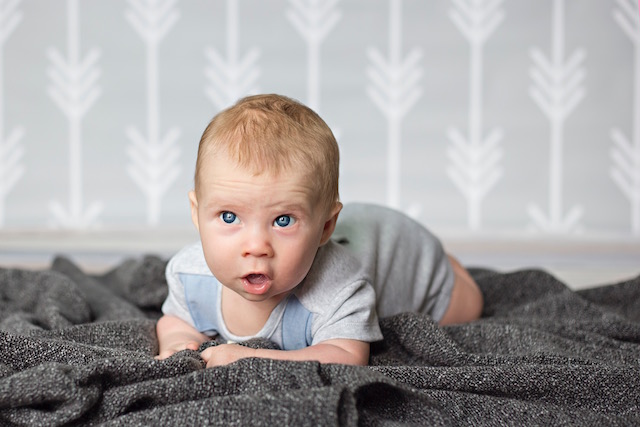 Check out this little vest, tie, and pocket square onesie – how cute is it??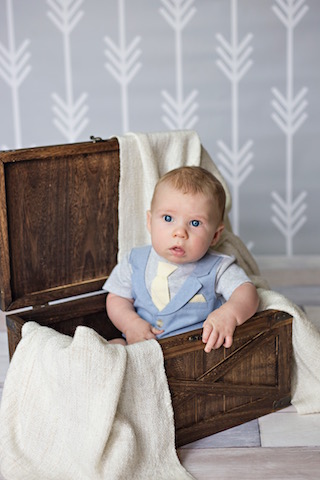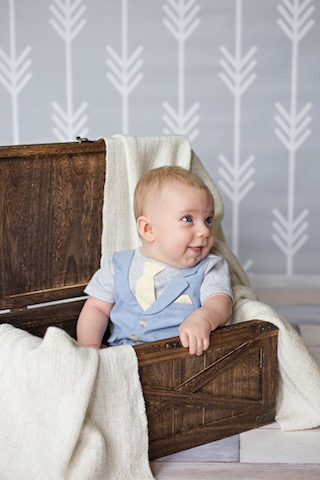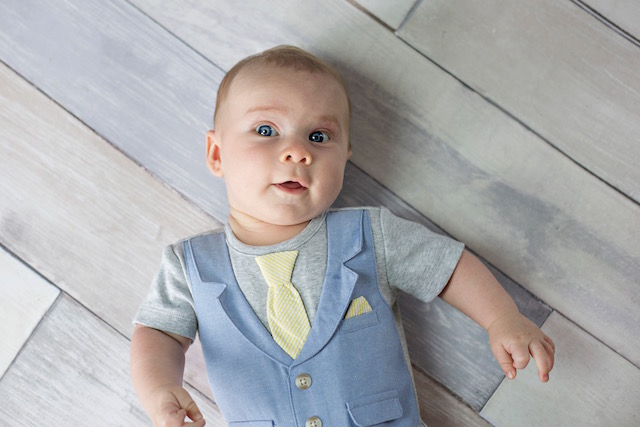 I think these pictures are my favorite – the turquoise looks so good with his eyes and we used the quilt that I made him as part of the backdrop which makes them extra special.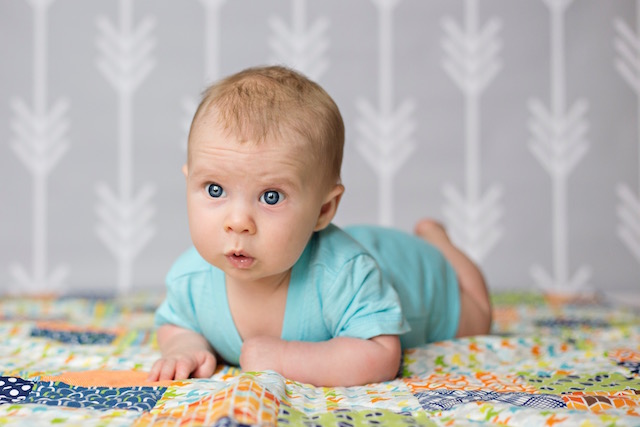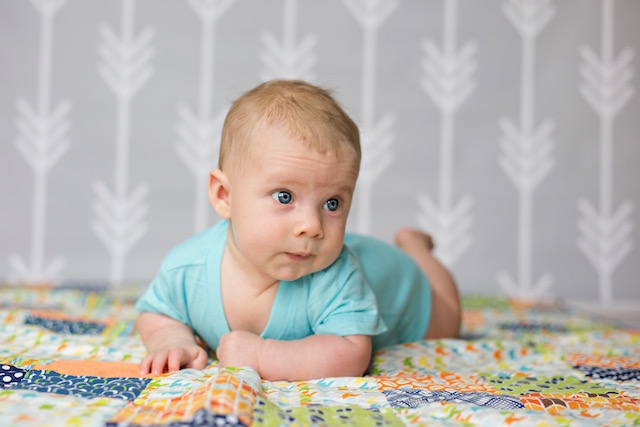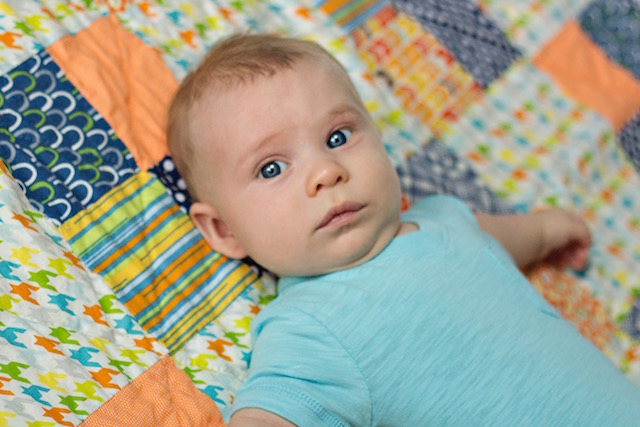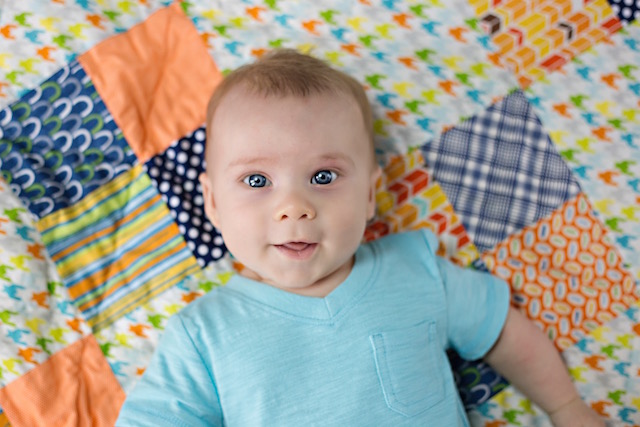 As always, these pictures were taken by our fabulous photographer Shelley at Sweet Dreams Photography.  If you are local to Bowling Green, KY you should check her out!