Have you heard of LuLaRoe?  It is a popular clothing company that is most well known for their leggings.  I kept hearing about how incredibly soft and comfortable their clothes were but I hadn't had the opportunity to try them for myself until recently.  A LLR distributor reached out to me to see if I was interested in trying out a pair of leggings and she offered to give a pair away to one of YOU too!  Yay!  Of course I jumped all over that!
So she sent me some leggings and I have to say they TOTALLY live up to the hype about how soft they are!  I love the way they feel!  And they're super comfortable too.  I so badly wish I'd known about these when I was pregnant because I practically lived in my one pair of maternity leggings and these would have been perfect for my big 'ole belly!  They have "normal" colored ones like the pair I have on but they also have tons of fun and crazy prints too so there is definitely something for every personality.
I took some pictures to show them "in action".  Y'all must know that I really love you to have done this because I am definitely not crazy about pictures of myself right now. (But getting there!  23 pounds down and counting!)  And of course my children needed to get in on the action so don't mind Hudson and his cheesy grins and bag of pretzels.  #momlife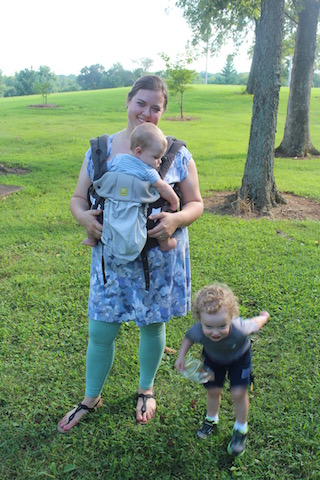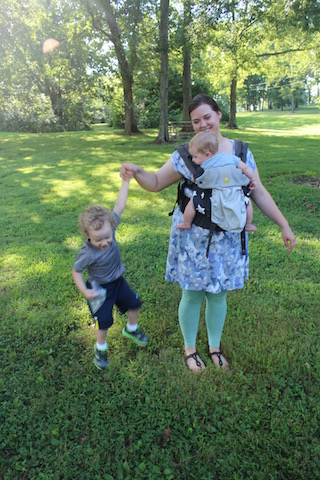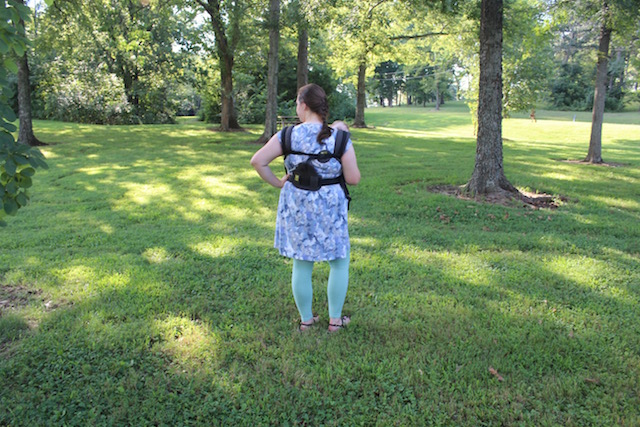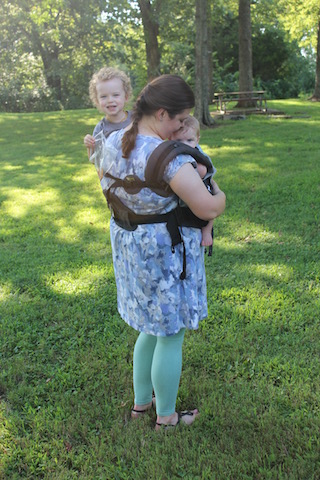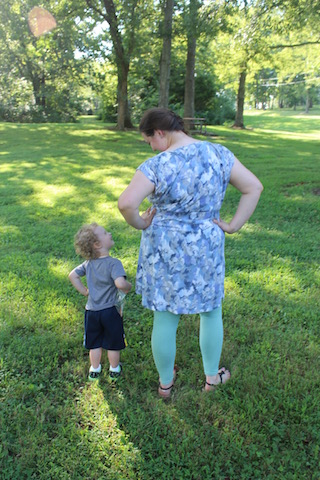 Would you like to win a pair of your own?  Fill out the Rafflecopter below to enter to win!
Leggings: LuLaRoe (obviously)
Dress: Loft maybe?  Or Gap?  It was a hand-me-down from a friend
Sandals: Target
Baby Carrier: Lillebaby
(P.S. HUGE apologies for how quiet it's been around here on the blog.  I am way behind on the kid's updates nor have I done a non-kid related post in ages.  Life is crazy right now but I do plan to *someday* get back at it.  Promise.)
So what about you?  Are you a LuLaRoe fan?  Never heard of it?  Totally obsessed?  Familiar with it but haven't tried it yet?