This month was all about potty training, potty training, and more potty training.  I mentioned at the end of last month that we had just started potty training so this month was pretty much spent working on that.  I can't say he's got it down 100% but he's doing pretty well.  Maybe I'll write a separate blog post about our potty training experience at a later date (when he's actually fully done) but the short version is that Hudson did fantastic at first – we went straight to underwear during the day, cloth trainers (thicker than underwear but much thinner than a cloth diaper) at nap, and still a diaper at night time.  He had some small accidents but nothing huge.  There was a learning curve about a week in where I was letting him tell me when he needed to go (instead of me taking him on a schedule) where he had some accidents (and I second guessed our decision) but that passed quickly and once he got over that he did great.  In the last few days though I think the novelty has worn off and he's started not wanting to go potty, waiting until it's too late, not wanting to wash hands, etc.  So while I thought we were free and clear with the potty training stuff it seems it's still going to take some time.
But anyway, that's another post for another day!  However since potty training has been our main focus recently we haven't done any super exciting stuff, mostly just stayed home close to the bathroom ;).
Now that I'm finally caught up hopefully these posts will be a little more detailed but like I mentioned before, I just needed to get them done with as much as I could remember so I could catch up on the last three months!
Sweet brothers napping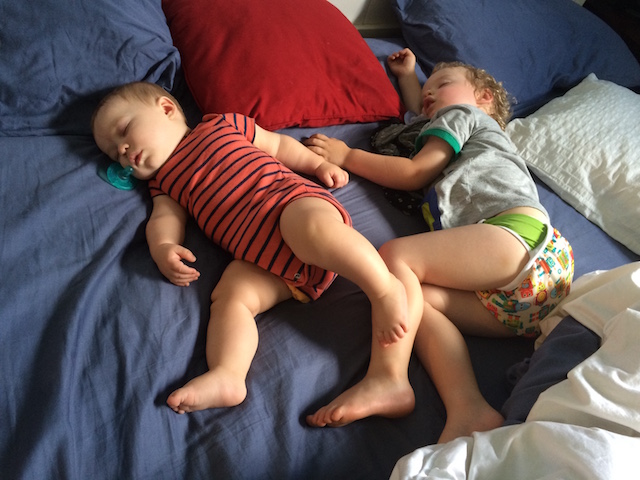 I came into the living room and found Hudson reading a book to Parker.  So adorable!  As Hudson puts it: "Hudson a good brother!"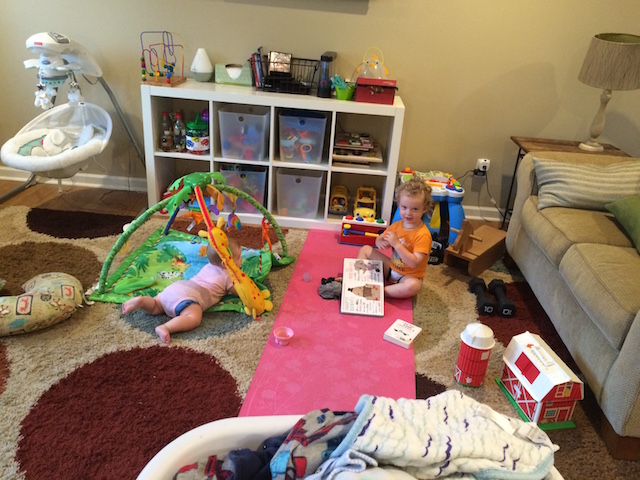 Hudson works out with me every day (although mainly that consists of him climbing on me at the end while I stretch).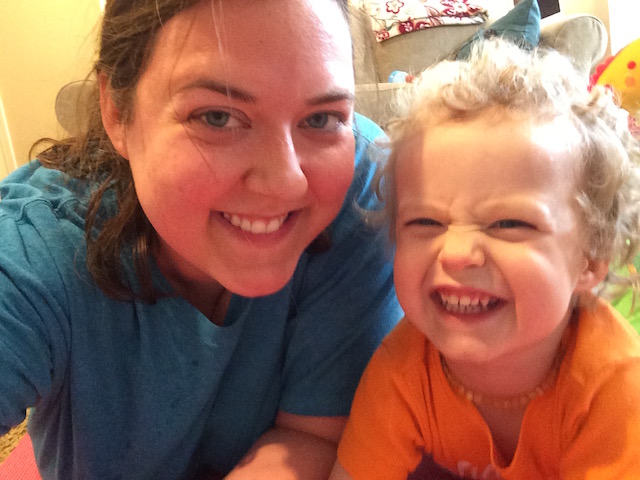 I got a new iTovi scanner that I use to scan people and see what essential oils are recommended for them.  Hudson loves it because it has green lights that flash while it's scanning and I love that it's small enough for him to hold so I can scan him (unlike my old Zyto scanner).
Cool dude wearing Daddy's sunglasses.  This was our first trip out anywhere other than church after Hudson started potty training.  We took a quick trip to Sam's and Michael came too so that if he needed to go one of us could take him to the bathroom and the other could hold Parker.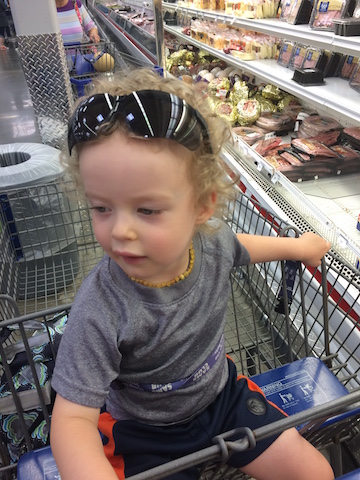 The older Hudson gets the more of a struggle church is for us.  He used to sit so quietly and play but that is not the case anymore.  We got him this adorable tiny backpack
hoping that if he had his own special church bag with a few of his things in it that might keep him occupied.
Sadly it didn't really work but he is awfully cute with his little mini backpack!  And it is certainly mini…it doesn't hold quite as much stuff as I expected.  It also comes with a leash attachment if we ever wanted to use it as a leash/harness.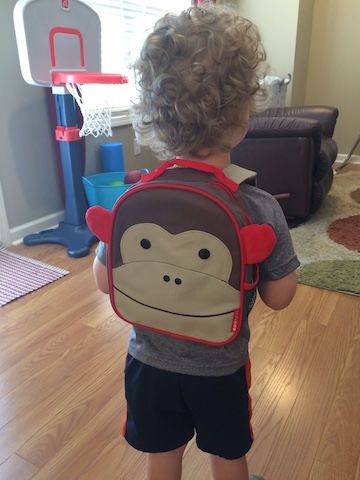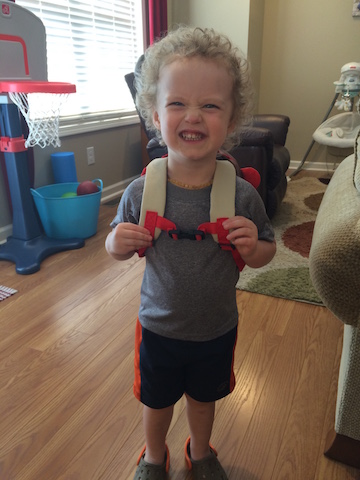 I couldn't even tell you what specifically caused this since he falls down or runs into things multiple times a day but this was one of his more impressive noggin bumps.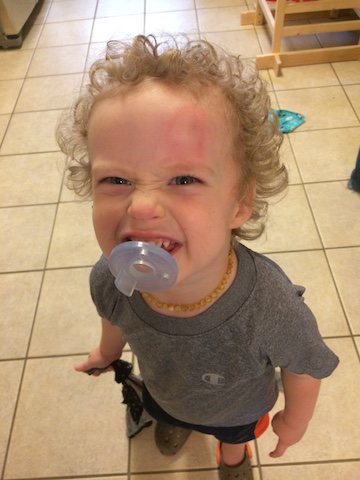 Daddy and his boys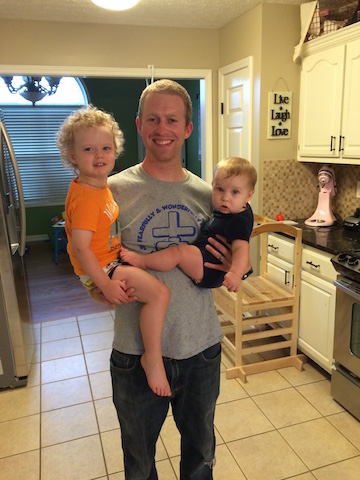 Oh yes, I am that crazy mom who matches her family when possible.  I mean, how cute is that?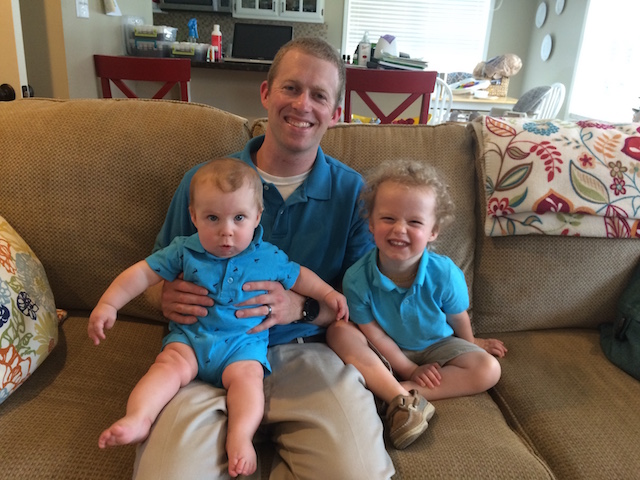 Oddly enough (as much as our kids spit up) we don't use a lot of bibs around here but Hudson found one of his old ones and wanted me to put it on him.  Silly boy.  The caption is very appropriate!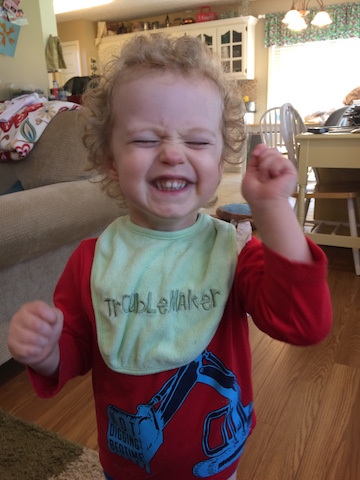 This month our big adventure was the Olympics!  We don't watch a whole lot of tv around here but the Olympics are a pretty special occasion.  Hudson loved watching them!  Swimming was his favorite, by far, but really he liked most of the events we watched and would try to imitate them.  After it was over he kept asking "Watch Michael Phelps again?  Where Aly Raismen go?  Watch swimming again?"
I know, buddy, I feel the same way.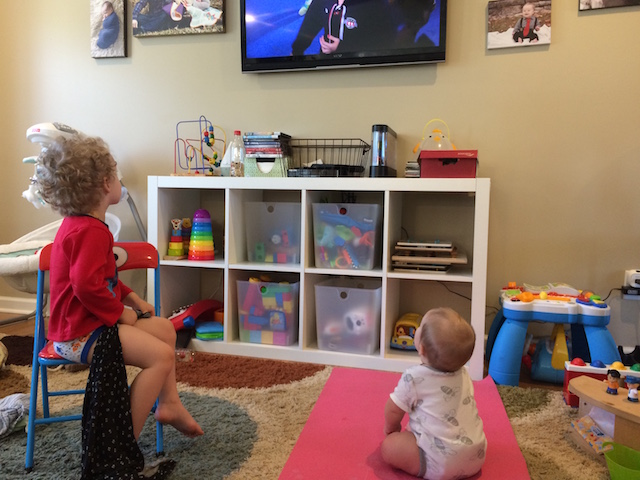 We got a Roomba this month (that's definitely a separate blog post on its own!) and Hudson loves it.  He calls it Roombie.  He's scared of it and doesn't like it to get close to him but he loves to watch it from afar, talk about it, push the buttons to turn it on and tell it to "go work!", and push the buttons to tell it to "go home" (back to its dock).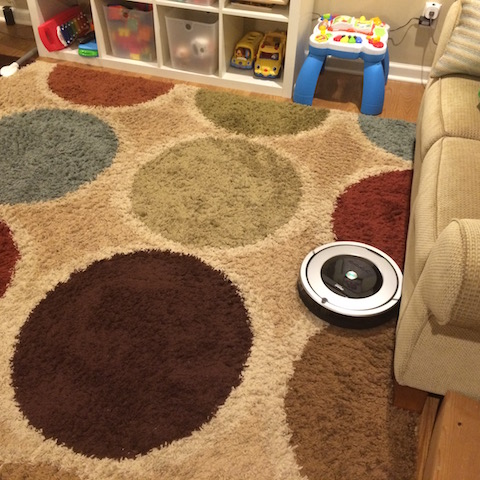 I finished my 90 day Bikini Body Mommy challenge.  It's not easy working out with these crazy munchkins but we make it work!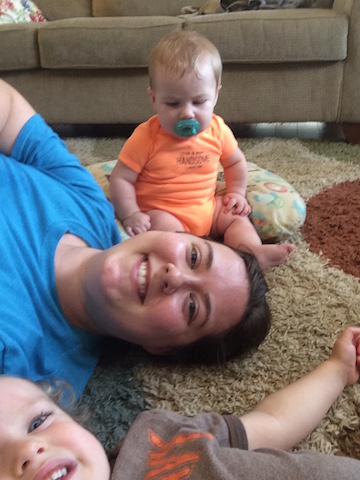 Hudson loves oils.  Owie is his favorite and he asks for it all the time….even if he doesn't have an owie of any sort!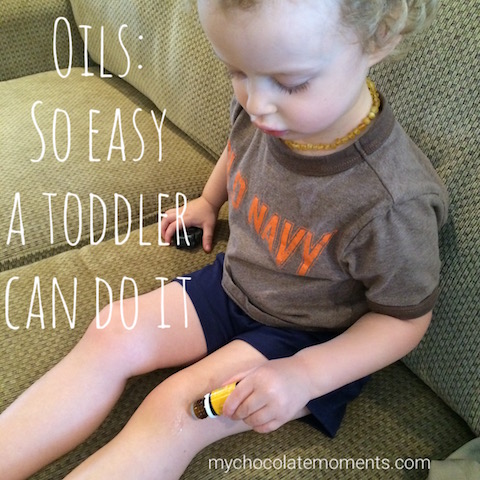 Watching Roombie clean the kitchen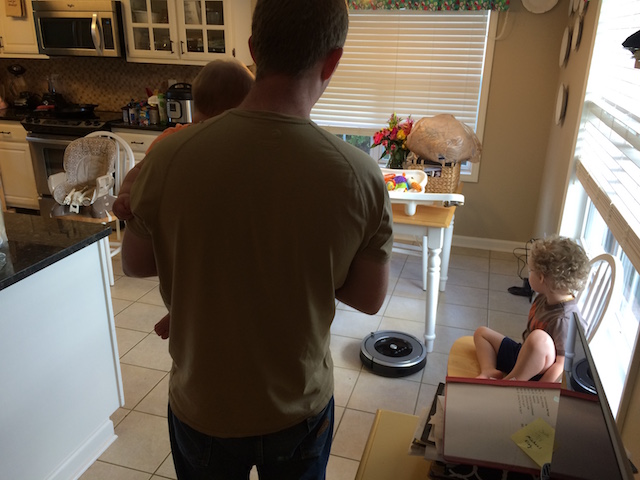 Singing a song, complete with hand motions and facial expressions, while going potty.  Hudson LOVES to sing and he sings all.the.time.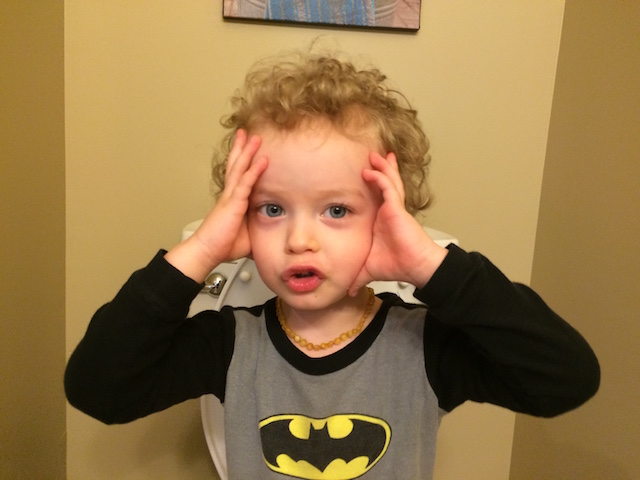 Speaking of singing I forgot to mention in the previous month's post how Hudson sings church songs constantly, especially since VBS was over.  Some of his favorites include:
– Jesus Love Me
– Booster, Booster
– the apostle song ("Jesus called them one by one, Peter, Andrew, James, and John…")
– the books of the New Testament
– The Wise Men Built His House Upon the Rock
– The Lord's Army (or his version "I may march a infanry, yee haw!!")
Making salt dough Olympic medals with our playdate group.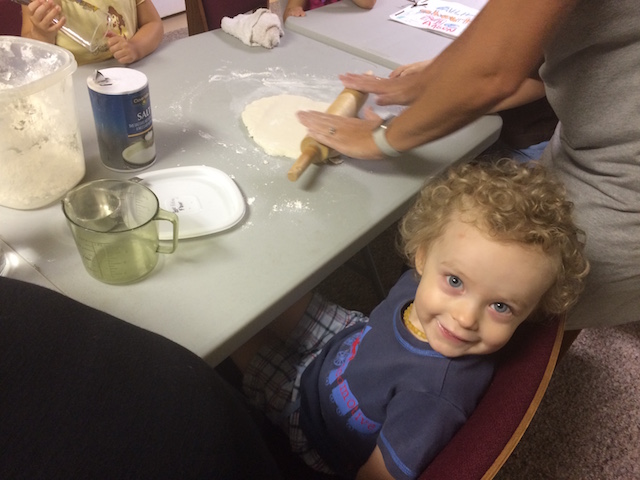 More crazy potty faces…because who doesn't want to wear a crown while going to the bathroom?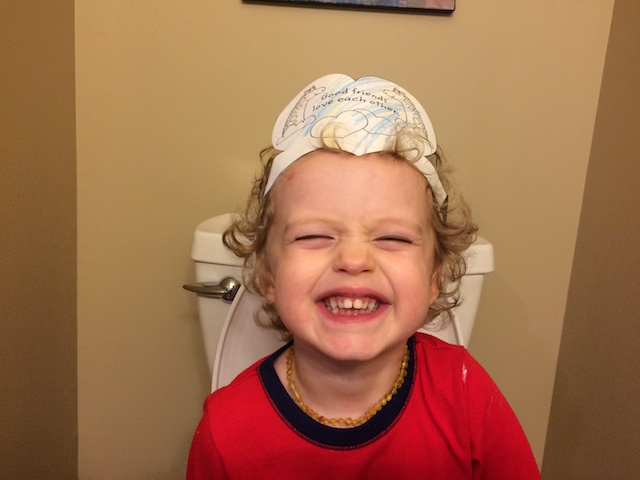 One of our local Kroger rolled out a new program (new to us, many other cities have had this for a while) where you can order groceries online then you go to the store to pick them up and they bring them out to you.  I tried it out the first week it was available and am hooked!  It makes life so much easier with two little ones…especially one who has to go to the potty all the time!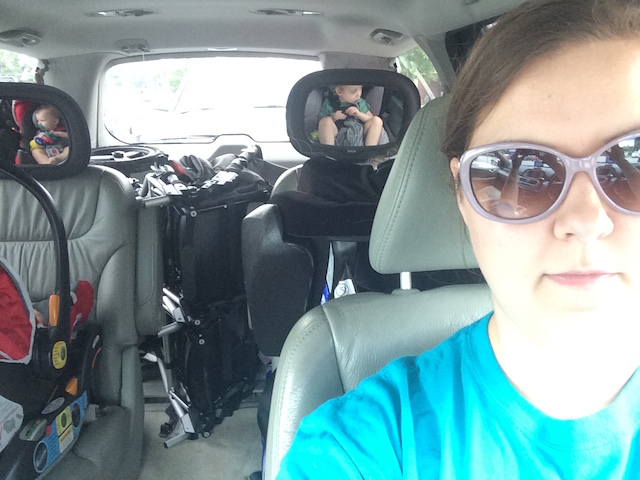 Parker tries to get Hudson's fuffle all the time.  This is very distressing to Hudson but he hasn't learned yet to keep it out of his reach (he has, thankfully, learned to say "Mommy I need help!" instead of just grabbing it and yanking…pulling it out of Parker's grasp while knocking him down at the same time). Even during nap time Parker tries to steal fuffle!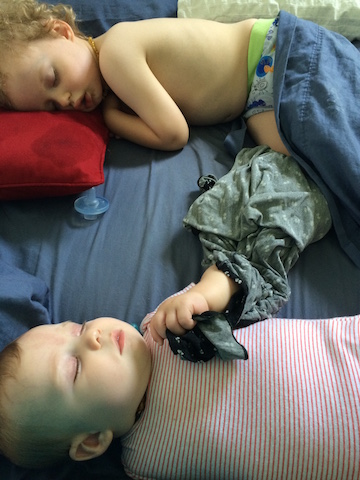 Now that Parker is sitting up Hudson likes to sit either in front of or behind him and say that they're playing "school bus".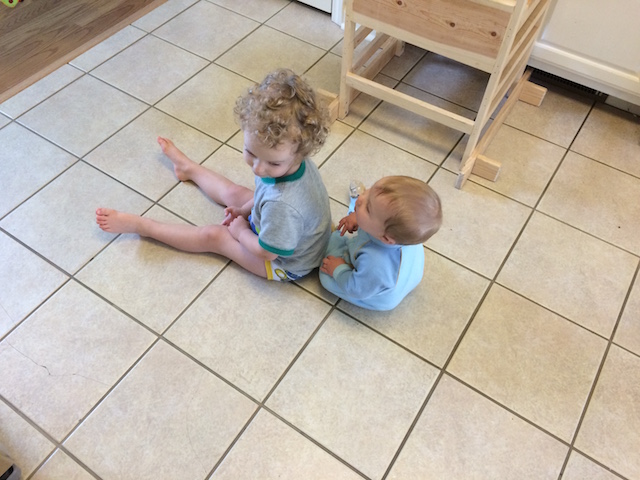 Funny boy mimicking Mommy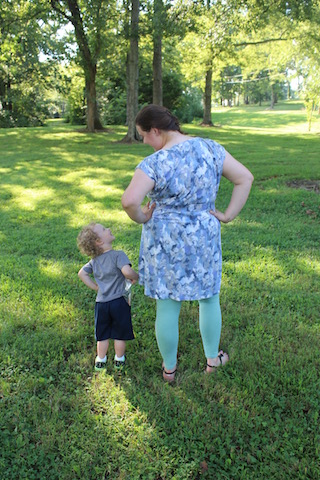 Our photographer grabbed some pictures of Hudson during Parker's 6 month photoshoot.  Love them!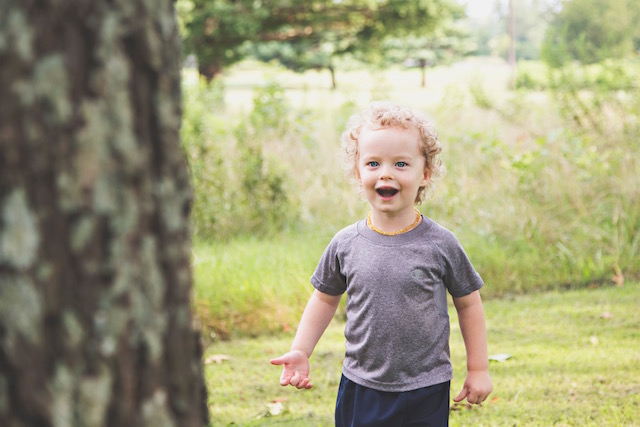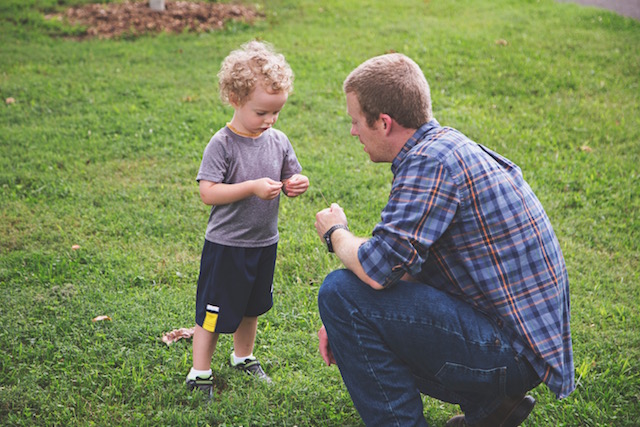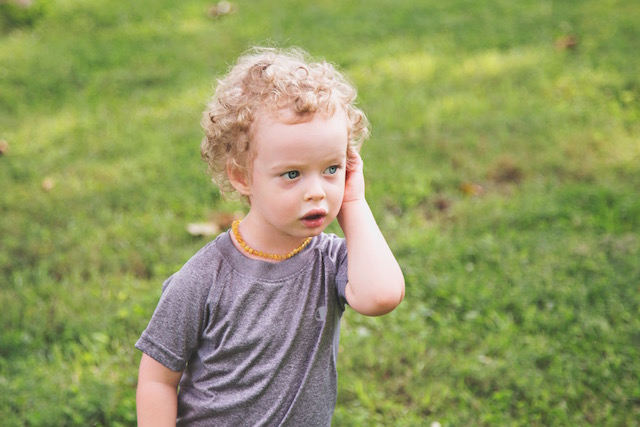 Oh my big boy – growing and changing so quickly!  He has the biggest imagination ever and I am always amazed by the things he comes up with!  He's smart as a tack and remembers (and repeats) everything.  I have way more videos than I do pictures these days because he's constantly telling stories and singing songs and I wish I could just follow him around with a camera all the time!  He's also defiant and stubborn and independent as all get out and makes me want to pull my hair out but thankfully the sweet moments outweigh the frustrating ones.