Getting caught up…here's Parker's 5 month update (only a few months behind…)
growth
We did not weigh or measure him this month so I really don't know.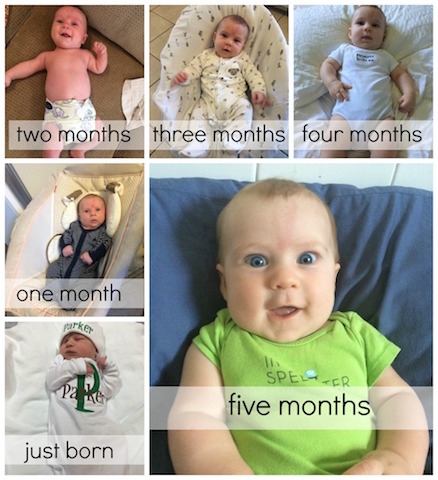 eating
Parker is nursing every 2-3 hours during the day with longer stretches at night (sometimes up to 5 hours!) but still wakes during the night to eat at least once if not more.
sleeping
Pretty much the same as last month still – 8pm to 7am, roughly, waking a couple of times during the night to eat.  Two to three naps during the day.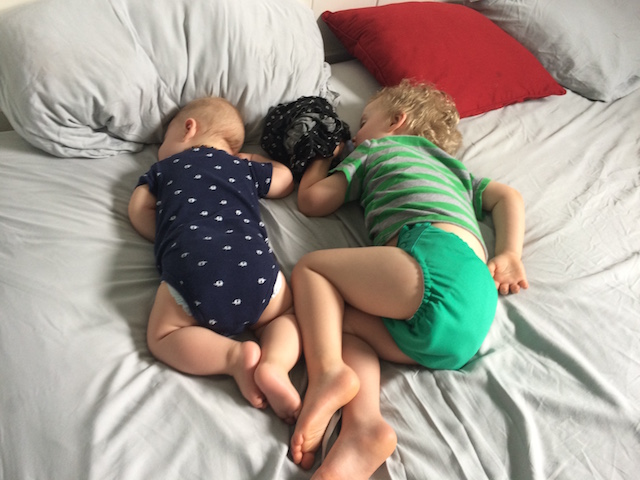 new accomplishments 
Honestly I can't really remember if Parker did anything new this month!  I'm going to guess no since he was rolling over prior to this month and didn't start sitting up until 6 months.
adventures
We took a little trip to my mom's house for one night so that we could go see my brother in the play Oklahoma.  Up to this point Parker had done really well in the car, especially compared to how horrible Hudson was in the car.  But for whatever reason on this trip he decided he hated the car and screamed most of the way there.  And that hasn't stopped!  He's still not as bad as Hudson was about the car but he cries at least half if not more of the time when we're in the car.  It's not fun :(.
But thankfully he did great at the play!  I fed him right before the play started then put him in the carrier and he slept the whole time.
This is me huffing my Stress Away…traveling with these two by myself, especially with a screaming Parker, is quite the stressful venture!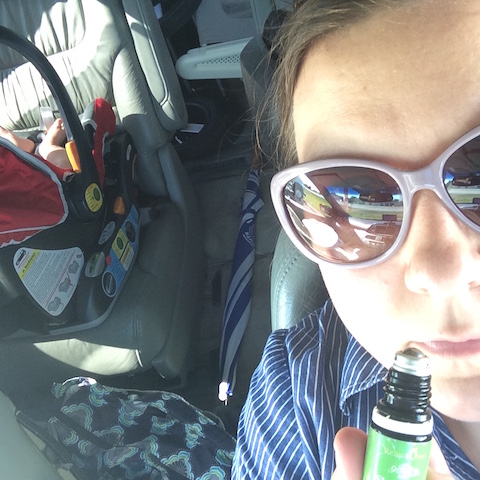 The next day my mom's neighborhood had a big neighborhood-wide yard sale.  We didn't participate much in the sale but we had fun hanging out and playing while it was going on!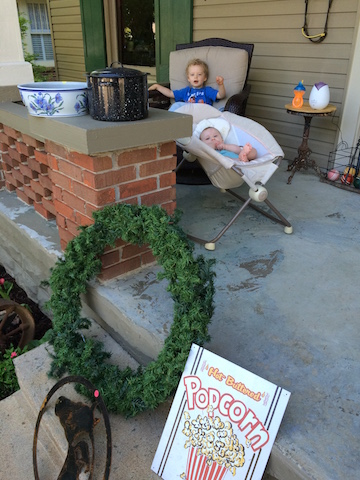 I shared about Michael's new car here but that was a big exciting thing this month.
Also the playset was an exciting new addition!  Parker hasn't cared too much for his swing just yet though.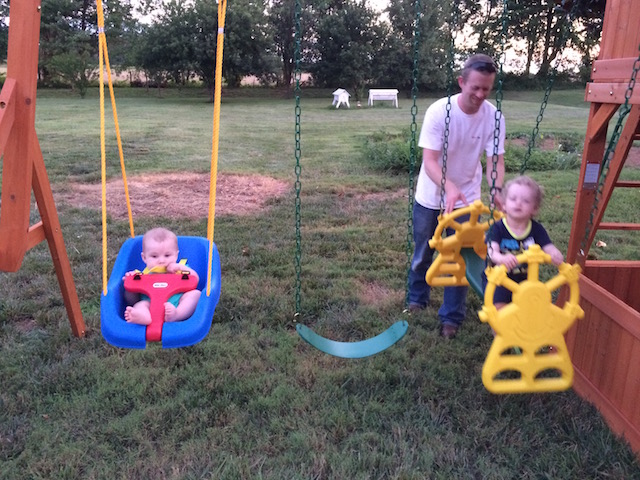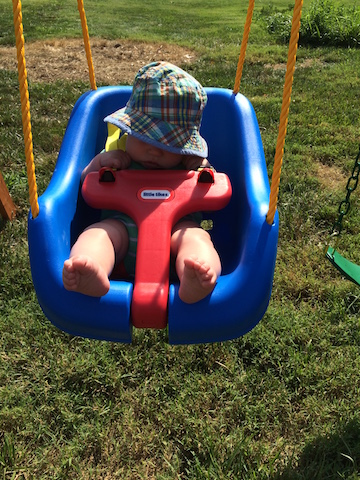 Hanging out with Mommy while Hudson plays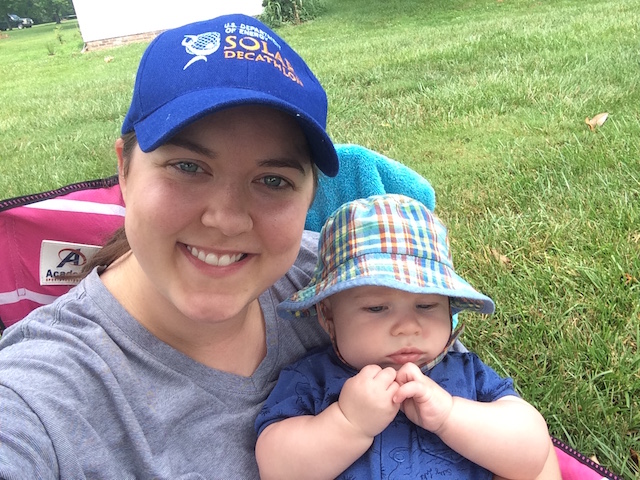 Napping in the stroller while Hudson plays outside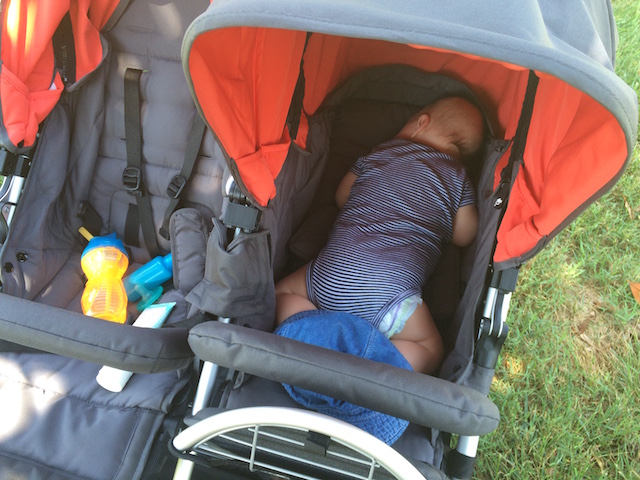 random pictures
Parker loves watching Hudson!  It's so sweet to see how much he loves his big brother.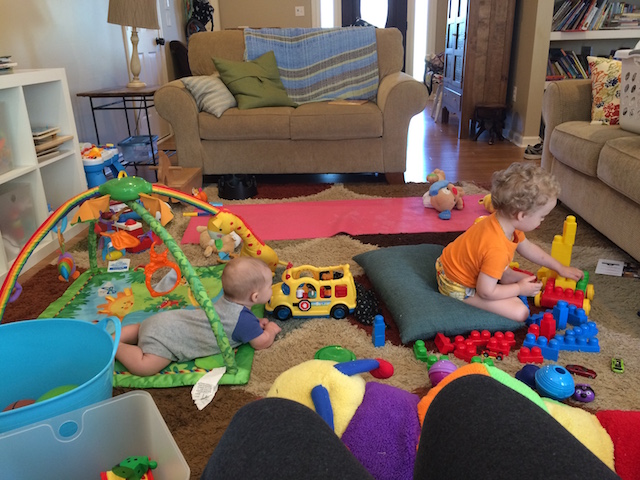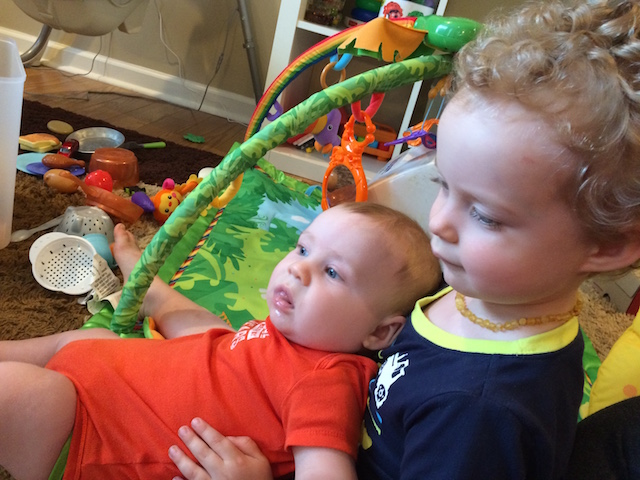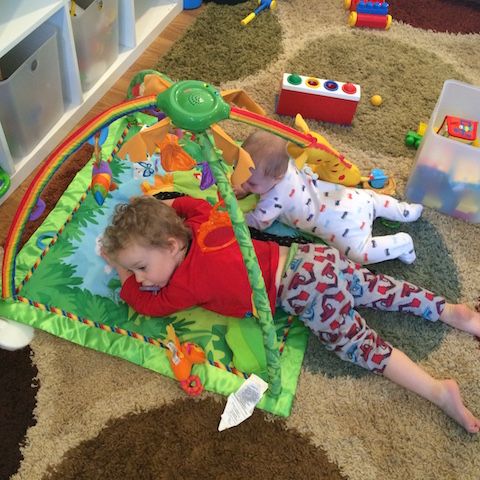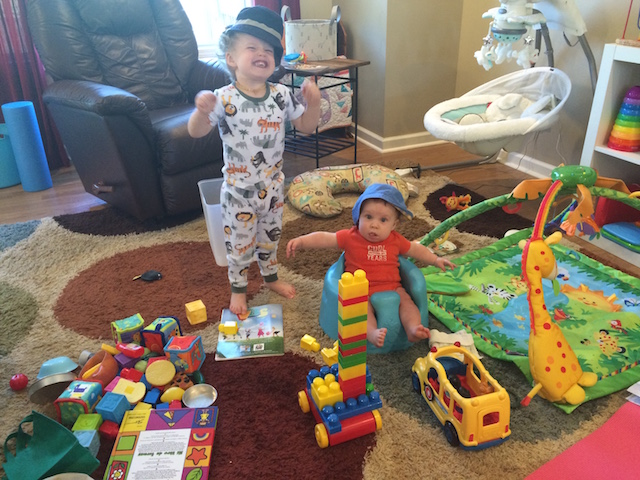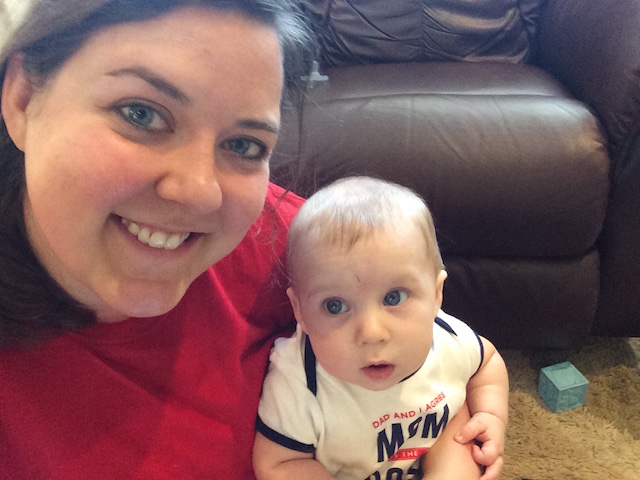 These pictures!  Ha!  They crack me up!  Two funny boys.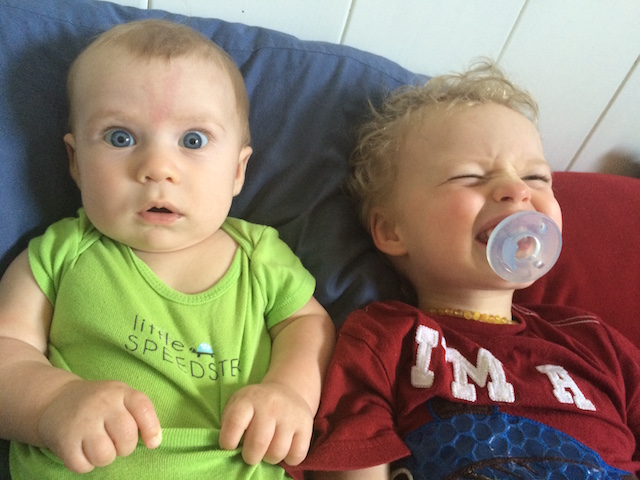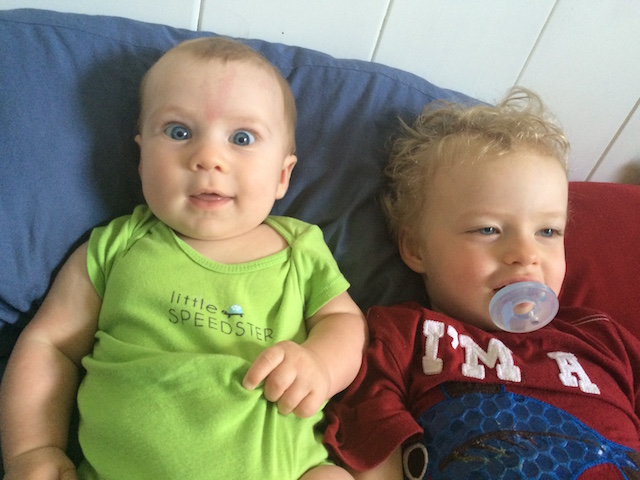 Most of the time he uses a paci but occasionally he will suck his thumb too.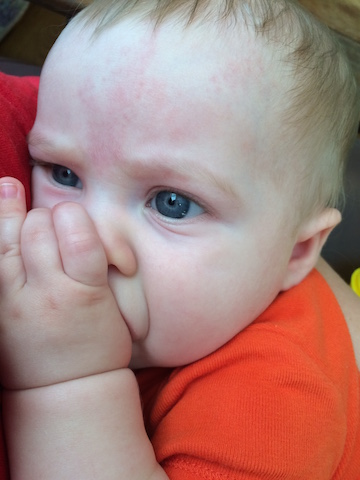 Trying out our new Rowdy Raccoon Lillebaby.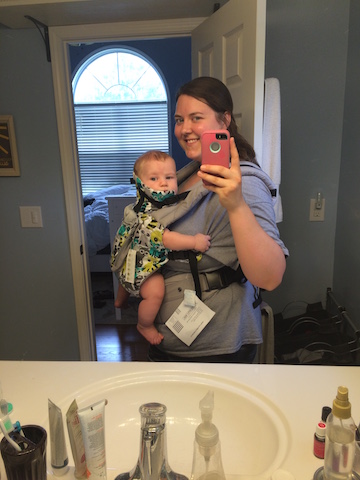 Helping (or not helping…) Mommy work out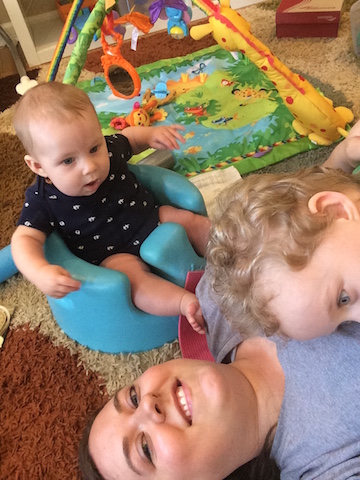 Lots of chewing and drooling but no teeth to be seen yet!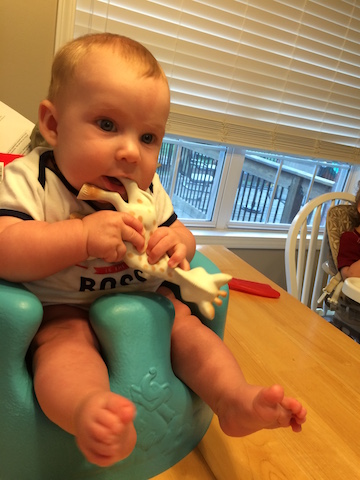 This right here was a sight that is rarely ever seen in our household.  I see pictures of kids all the time who have fallen asleep in their high chair or other such toy but no, not mine!  I'm pretty sure Hudson has never just fallen asleep while playing.  But one morning I was fixing breakfast and I looked over and Parker had fallen asleep in his bouncer!  I was so surprised!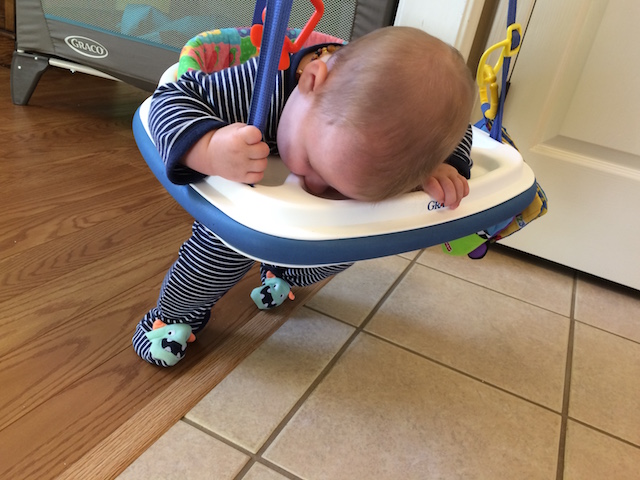 I just love this sweet poochy baby!