Half a year old already!?  So hard to believe!  Here's Parker's 6 month update.
growth
At his 6 month well baby visit Parker was 19 pounds, 8 oz and was 26 inches long.  He is now in 9 month clothes.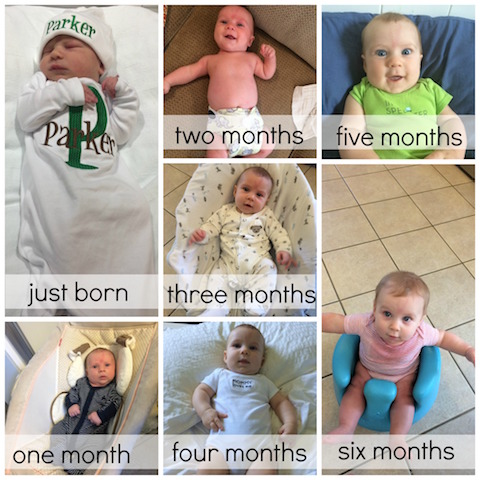 eating
Parker still eats every 3ish hours during the day and several times during the night as well.
We went ahead and bought him a high chair, partly in anticipation of him starting solid foods in the next month or so but also because he can now get out of the bouncy seat and the bumbo and we needed something else in the kitchen for him to sit in!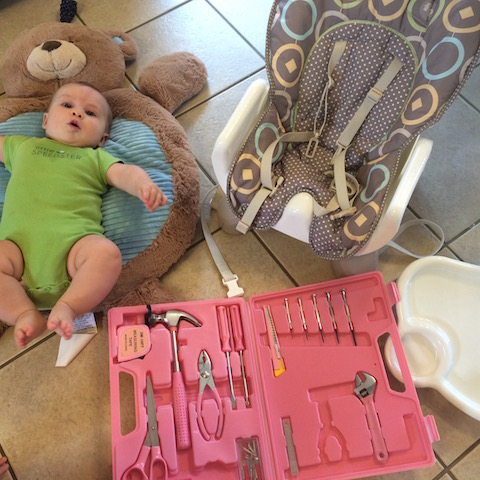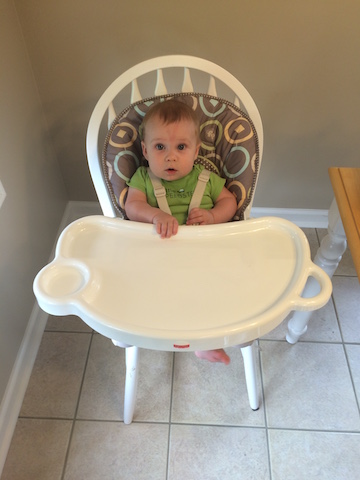 sleeping
Pretty much the same sleep schedule that he has been on for the last few months.  He's not an amazing sleeper but he's not terrible either.
There was one (yes, ONE) night where Parker slept through the night!!  It hasn't happened again since, unfortunately, but it was amazing!  He slept from 8:30pm to 6:00am, woke up to eat, then went right back to sleep.  I then took this picture at 8:15 and they were both STILL asleep.  Amazing.  Too bad it didn't last!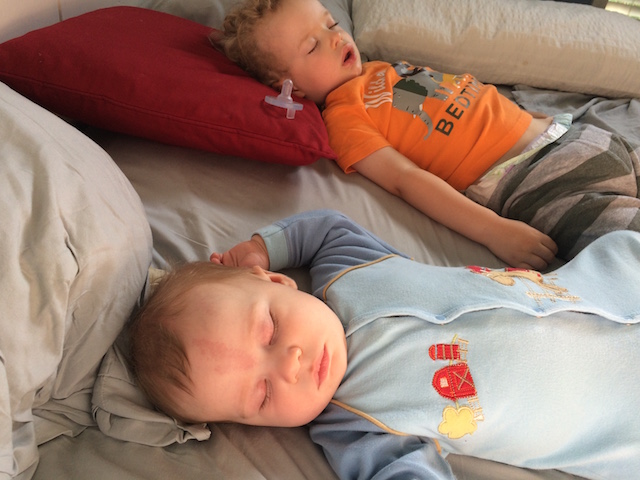 Napping boys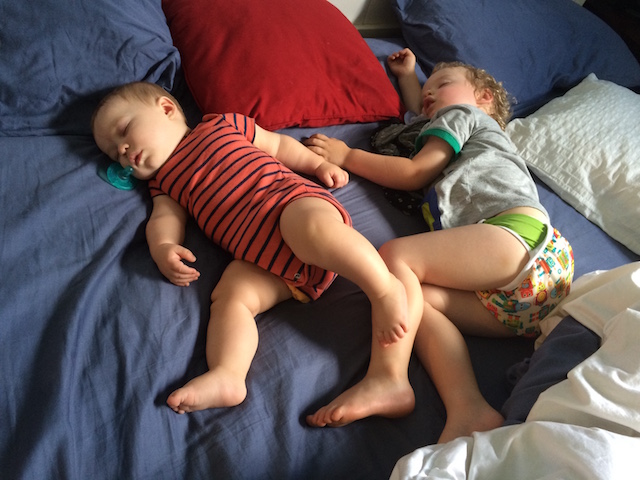 Michael took this one before he left for work one morning.  I'm not usually so lucky that they are both still asleep when he leaves at 7:00 so it's a nice treat when we can sleep in!
new accomplishments
Parker found his toes this month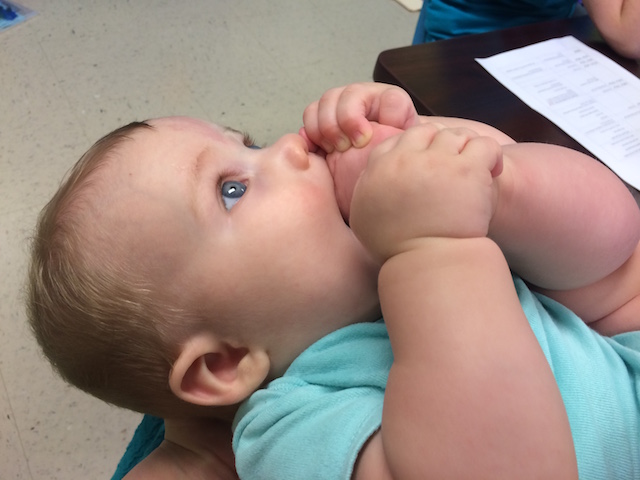 He also started sitting up unassisted.  He's not super steady yet but he's getting there!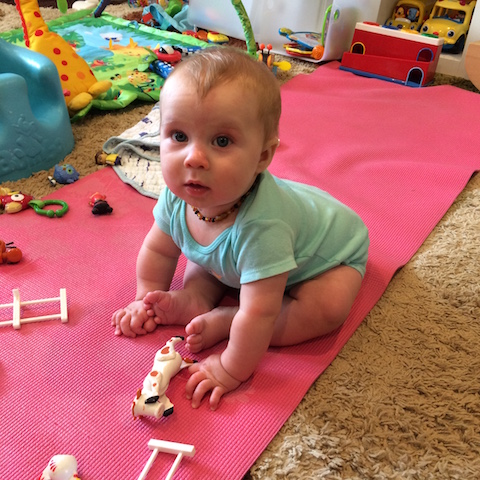 We did his 6 month pictures right after he started sitting up and that caused a bit of an issue because he wasn't quite steady enough to sit up on his own really well for pictures but he also only wanted to sit up and would get mad if we laid him down on his back or belly!
Mommy had to do a lot of coaxing and singing and tickling and kissing to eek a few smiles out of him!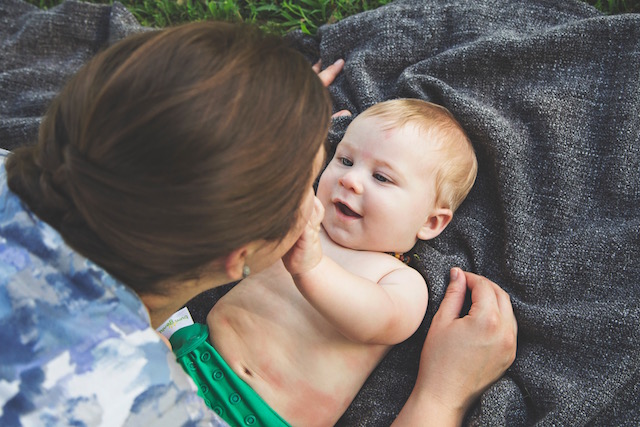 adventures
We had Vacation Bible School at our church this month.  It was a pirate theme so the first night we all dressed up in pirate attire.  Isn't Parker cute in his pirate hat?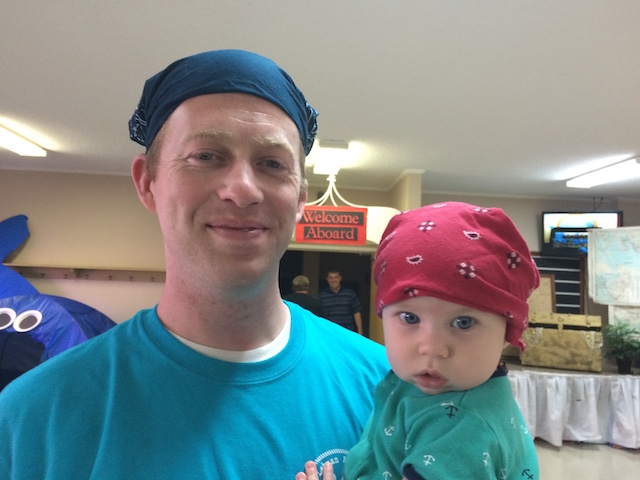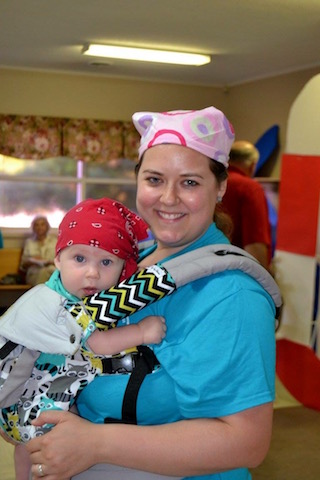 Big boy in the nursery class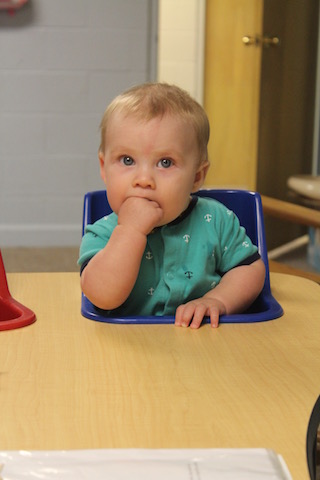 We also went one day to visit my mom and brothers at their church camp.  Parker was mostly just along for the ride in the stroller or the carrier but he enjoyed all the attention he got too!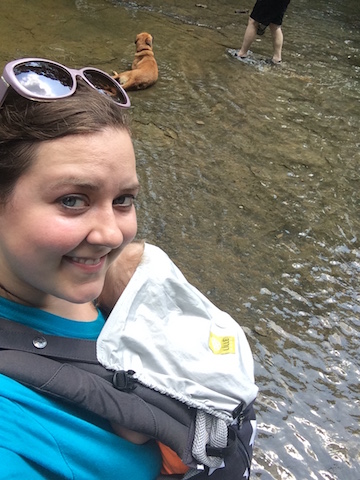 Splashing in the creek with Uncle Riley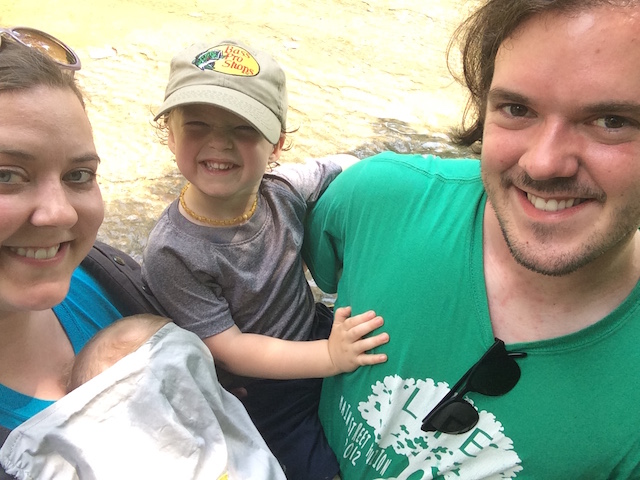 other random pictures
I sure wish this one wasn't blurry!  The look on his face is so cute!!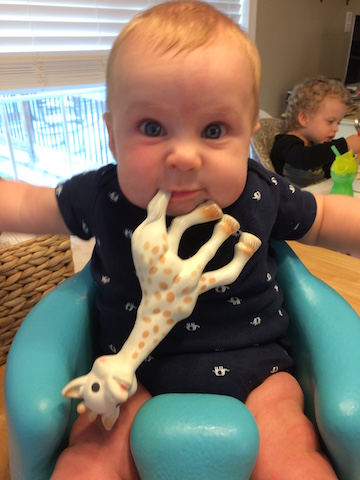 I did a side-by-side comparison of Hudson (left) and Parker (right) both in the bumbo chewing on Sophie.  I don't think they look a bit alike, do you?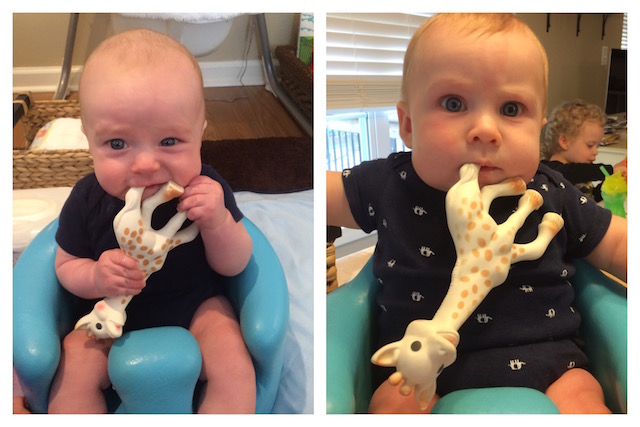 This picture makes me laugh because it looks like Parker is as big as Hudson!  It's totally the angle of the picture, although he's not too far behind him weight-wise.  Speaking of looking alike, I think they have the same eye color and will eventually have the same hair color (Parker's has been lightening up the older he gets).  That's about it as far as similarities go though.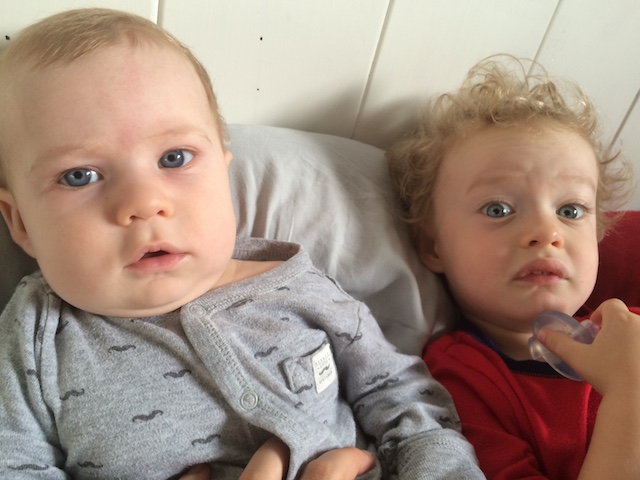 Such a happy boy!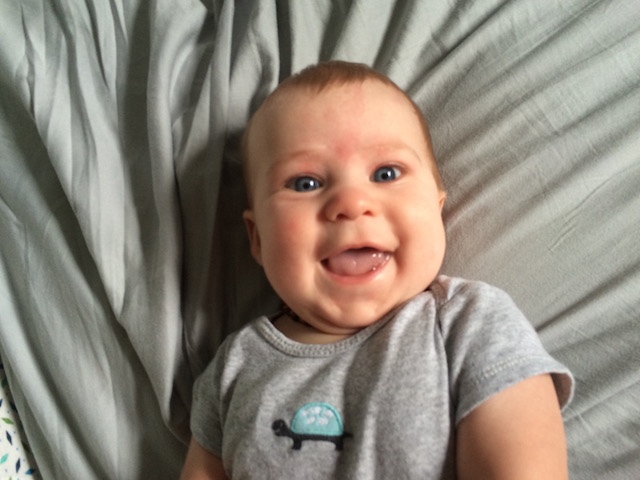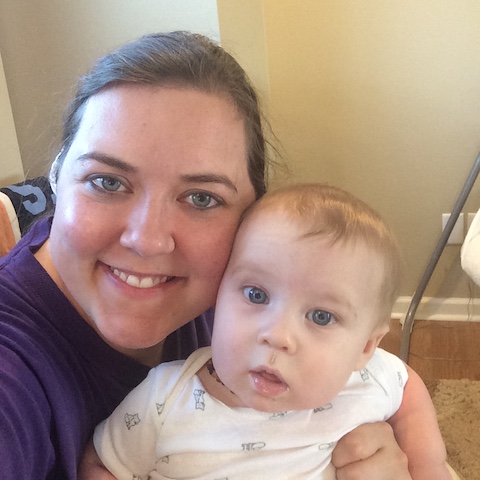 The days of the bumbo seat are numbered.  Parker now slithers out of it on to the floor if he stretches far enough to try to grab a toy.  The first time it happened he didn't make a peep, I just looked down and saw him laying on the floor and couldn't figure out how on earth he got out!  Then I saw him do it again later and figured it out.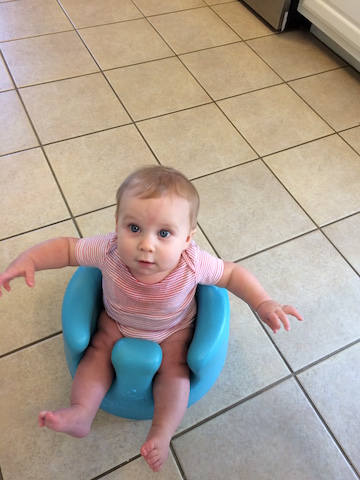 Cheesing with Daddy.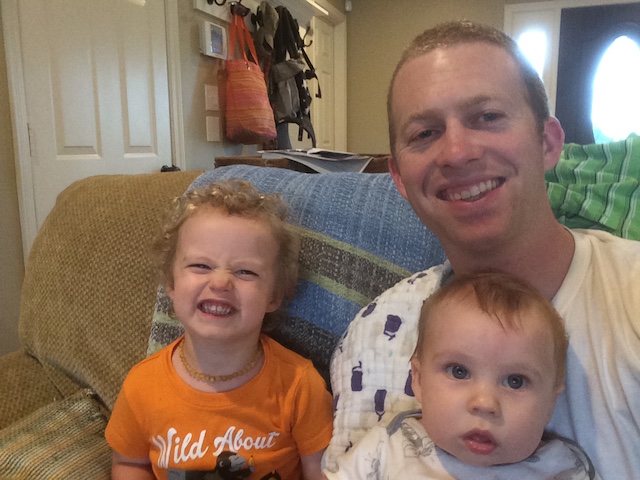 Happy half birthday, littlest love!