Recently I hosted a Mommy and Me essential oils make and take event and one of the things we made was DIY essential oil play dough.  It was SO fun, super easy, and a huge hit!  This would be a great craft for a playdate, homeschool project, or activity with your kids.  You probably have most of the ingredients in your pantry anyway!
Play dough with a side of relaxation, calming, and immune support?  Yes, please!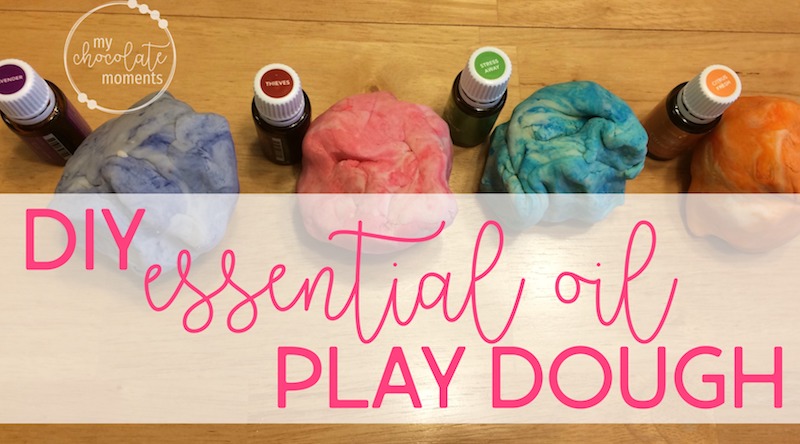 Recipe
2 cups flour
1/2 cup salt
2 tbsp cream of tarter
1.5 cups boiling water
2 tbsp vegetable oil
4 drops each of 4 different essential oils (I use Young Living essential oils)
food coloring
Mix the flour, salt, cream of tarter, water, and vegetable oil together in a large bowl.  Adjust the water or flour as needed if your dough is too wet or too dry (it was a rainy day and mine came out too wet so I had to add some extra flour).  Divide the dough into four sections (or more or less if you prefer) and add 4 or so drops of essential oil to each one (you may want more or less oil depending on how strong you want it to smell).  Then add a little bit of food coloring to each section and knead it in until it is thoroughly combined (You can see in the picture below that ours started out kind of marbled.  The more we played with it the more mixed in it got and you can see in the picture at the end that it looked more like store-bought play dough.)
We chose to use Stress Away, Citrus Fresh, lavender, and Thieves for our four essential oils.  There are so many other good options too – Peace & Calming, Valor, Joy, Grounding, orange, lime, peppermint…pretty much whatever smells good to you!  (I use Young Living essential oils so many of the blend names are specific to that brand).  I intended to make the dough the same color as the label but my green and red were dried up so instead we went with blue for Stress Away and pink for Thieves – close enough!
(Not an essential oil user yet?  Let me help you get started!)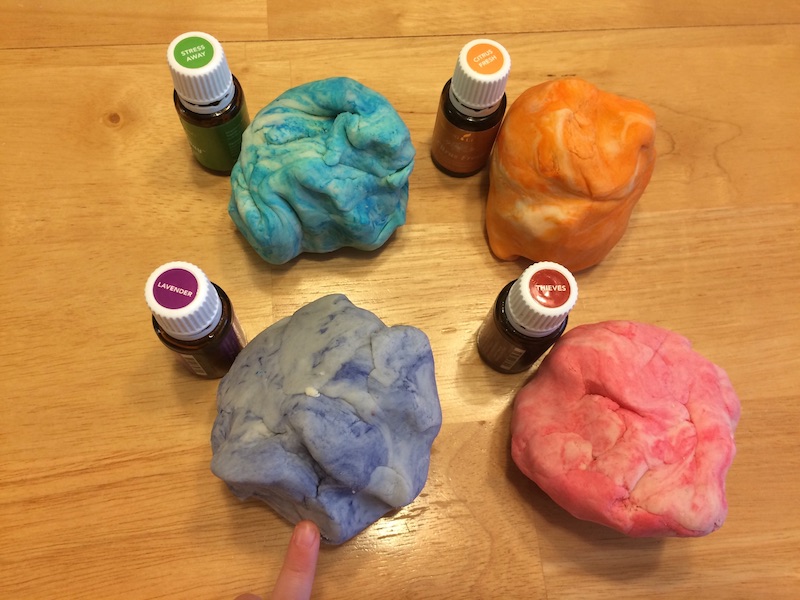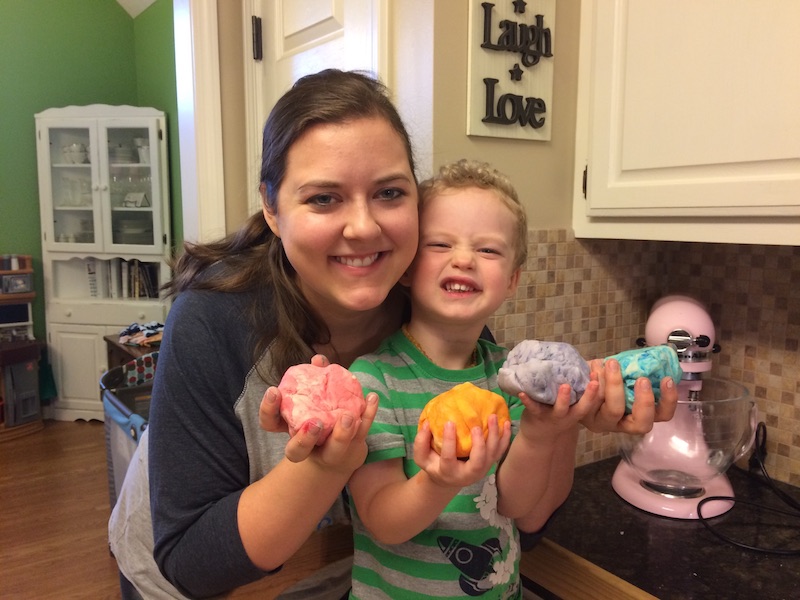 The food coloring part can be pretty messy so be aware if you are doing this with young children!  Most of it washed off easily though.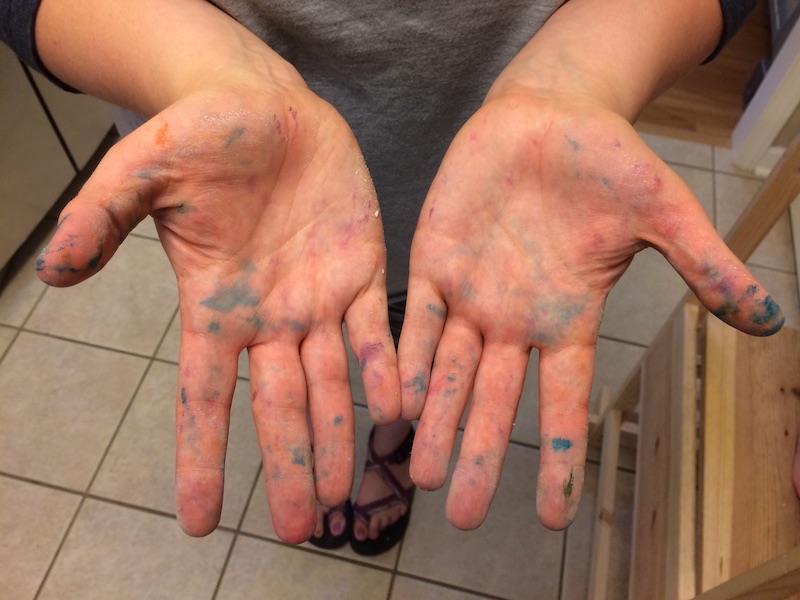 Then play, play, play!  The dough feels very similar to traditional play dough.  It's a little more crumbly but still totally great to play with and definitely smells better!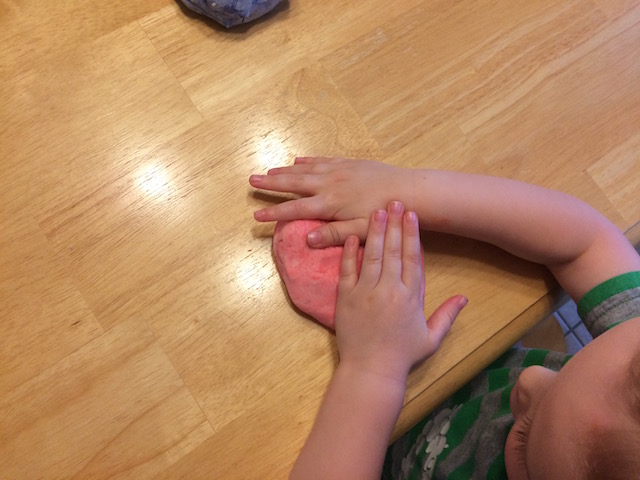 You can see here in this picture that the more you play with it the better the colors get mixed in.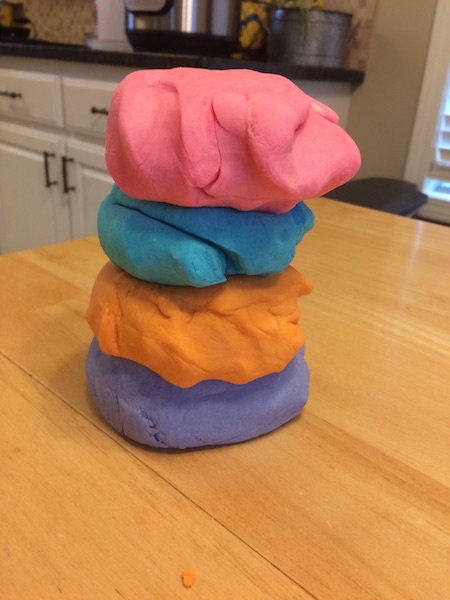 Which essential oil would you pick to put in your DIY play dough?