This year we did something different for Hudson's birthday and rented out a gymnastics gym that has a trampoline, bouncy house, and mostly just a large area for kids to run.  We had been there for a couple of other birthday parties and Hudson LOVED it; I figured having that large area to play would be much more fun for the kids and easier on me than trying to have it in the house.
Because we had it there I didn't do a big themed party with lots of decorations like I've done in the past, but I did still want to do a little bit of a theme.  One of Hudson's favorite books is The Gruffalo so I decided that would be a fun and easy theme to use.
---
This post may contain affiliate links.  If you purchase a product through an affiliate link I make a small commission at no cost to you.  This helps keep my blog running so thanks for your support!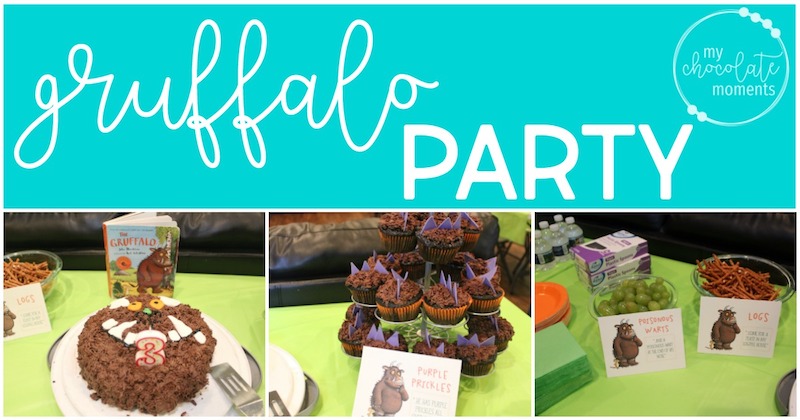 Invitations
For his invitation I found an image online and used that in PicMonkey to create the invitations.  I printed them on white cardstock and we were good to go!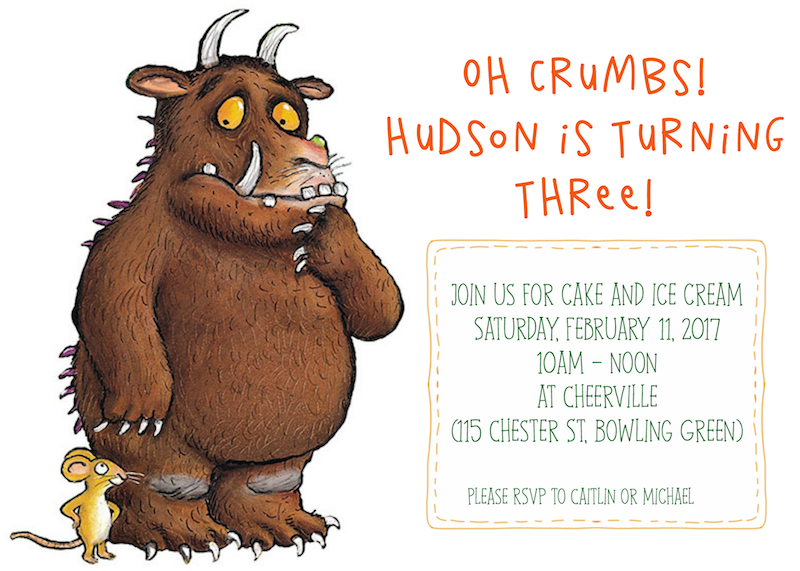 Food
Hudson helped me read through the book and we picked out some Gruffalo themed food: "poisonous warts" (grapes), "log pile house" (pretzels), "purple prickles all over his back" (cupcakes), and "owl ice cream" (ice cream).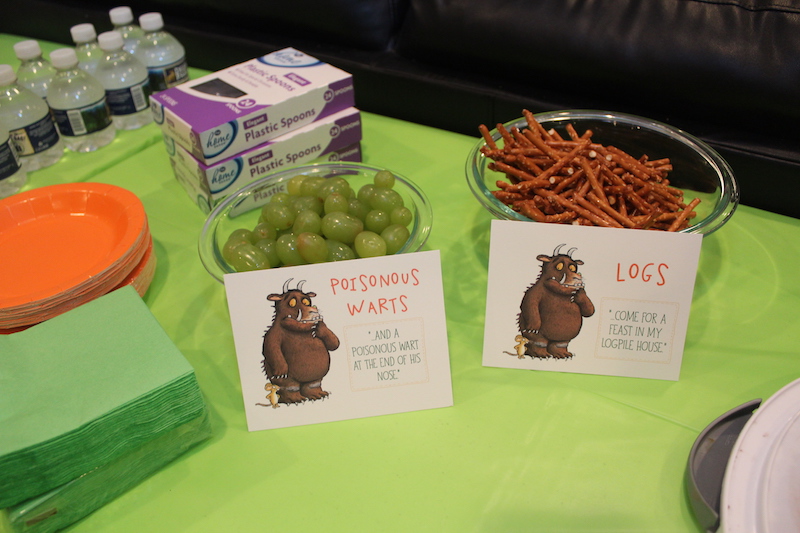 Cake
My cake decorating days are few and far between since the kiddos came along, but I do like to make them special cakes for their birthdays.  I found a cute cake on Pinterest and used that as my inspiration but instead of using brown fondant (I'm not a fondant fan) I piped chocolate buttercream for the fur and then used fondant for the details.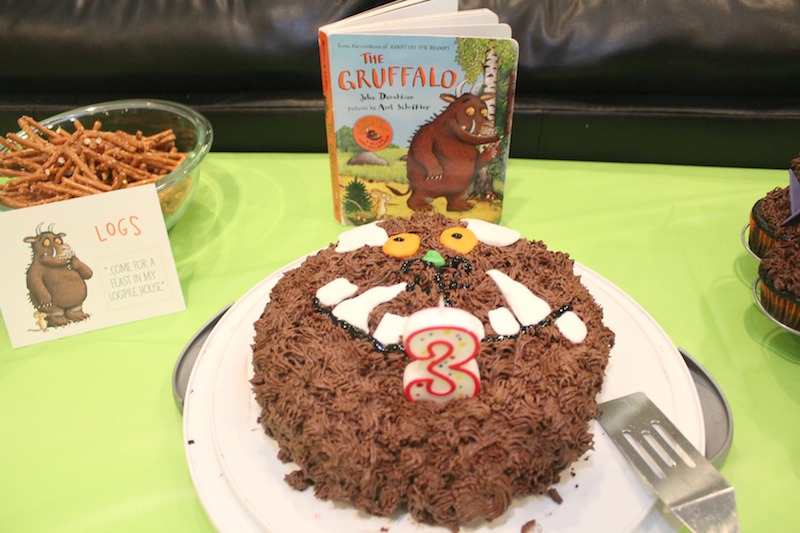 For the cupcakes I made more brown "fur" and used gum paste for the purple prickles.  My hand was super tired from all piping all the icing but other than that both the cake and the cupcakes were super easy to make!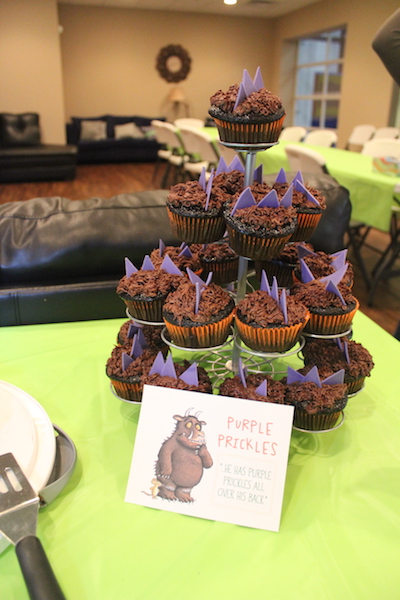 It was simple but that kept the stress down for me (win!) and Hudson still had an absolute blast.
Other posts you might like: