Big news here, folks!  Ok…maybe not that big but still… for those of you who have been around a while you know that I typically do a monthly update for each child, plus pregnancy updates (when I'm pregnant…which I am not, just for the record), and also info about our family trips and such (aside from recently when all my technology freaked out at once and I didn't have easy access to my pictures).  But let me tell ya, that has gotten to be a bit of a hassle!
For one, there was so much overlap – I'd do an update for Hudson, then turn around a week later and do an update for Parker, and so many of the pictures and info were duplicates that it felt redundant.  For another, I know some of you enjoy the updates but let's be real…most people aren't quite as interested in every.single.detail. about my kids' lives like I am.
Soooo that leads me to what I'm going to start now.  Starting now (with this post) I am going to be doing one family update post each month where I'll share updates and pictures of the kids, our day to day stuff, just the things that I'd like to mention and document but that don't require a whole post of their own!  Hopefully this will appease my desire to have things digitally recorded for our memories without making me feel bogged down by the need to do SO many posts. (getting behind on the kids' updates honestly gives me some sort of weird mental block where I don't feel like I can blog about anything else until I get caught back up.  It's terrible.)
And there you go!  So welcome to our first edition of The King Family Update: February 2017 edition.
(P.S. This needs a name.  "King Family Update" is so boring.  Right now I'm calling it "What's up with the King's".  Any other suggestions?  Maybe a play off the name King?  I am not good at catch titles at all!)
It makes me so happy when I can get a good family picture!  Hudson is giving the goofiest smile and Parker isn't smiling at all but otherwise pretty good.  I lucked out with those sweaters – I found the one that Hudson is wearing at Goodwill and the one Parker is wearing is one from when Hudson was smaller, but they coordinate very nicely!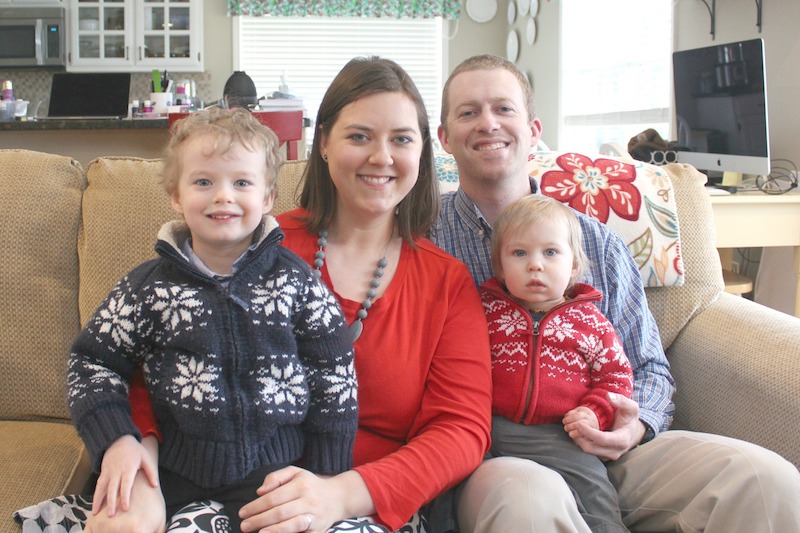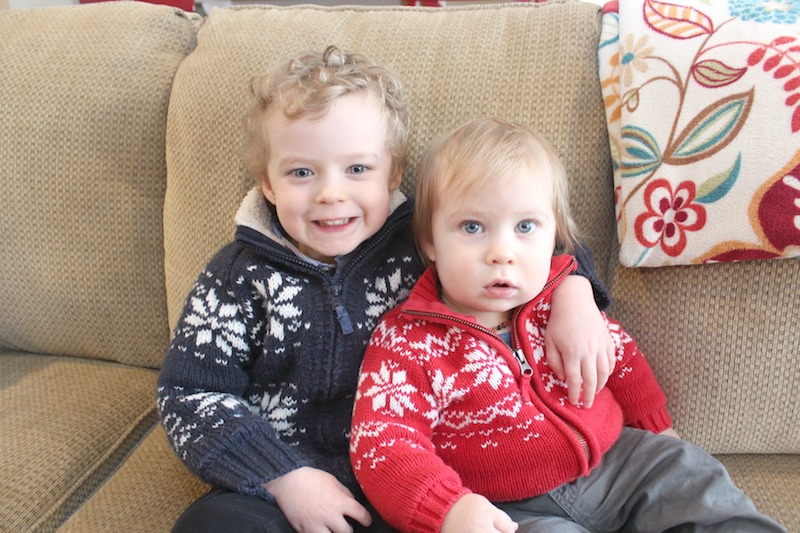 Ok so the big BIG thing that happened this month is that Hudson is now in his OWN bed in his OWN room!  Unbelievable, right?!  And not only that but it was an even smoother transition than I ever dreamed!
Michael built a bed for Hudson similar to the one that he built for us.  Hudson got to "help" build and paint and we talked about his bed a ton, getting special sheets, etc.  He seemed really excited to sleep in his own room but when the bed was finally finished and it was actually time to sleep up there I thought he'd change his mind.  Not so!  He hopped right up the first night and while it took him a little bit longer to go to sleep than usual, he went to sleep without fuss and slept all night.  The next night was the same and every night since then!  He calls out to us over the monitor a couple of times after we put him to bed to take him to the bathroom or just to make sure we're still there but he doesn't try to get out or cry or anything!
I had fully intended for Hudson to continue taking his afternoon nap in our bed with Parker because it makes it much easier for me if they're in there together in case Hudson needs to potty, etc.  However, the first nap time after his bed was done he did NOT want to sleep in our bed, he wanted to sleep in his "own very bed".  And so every nap time has been in there too.  I'm floored.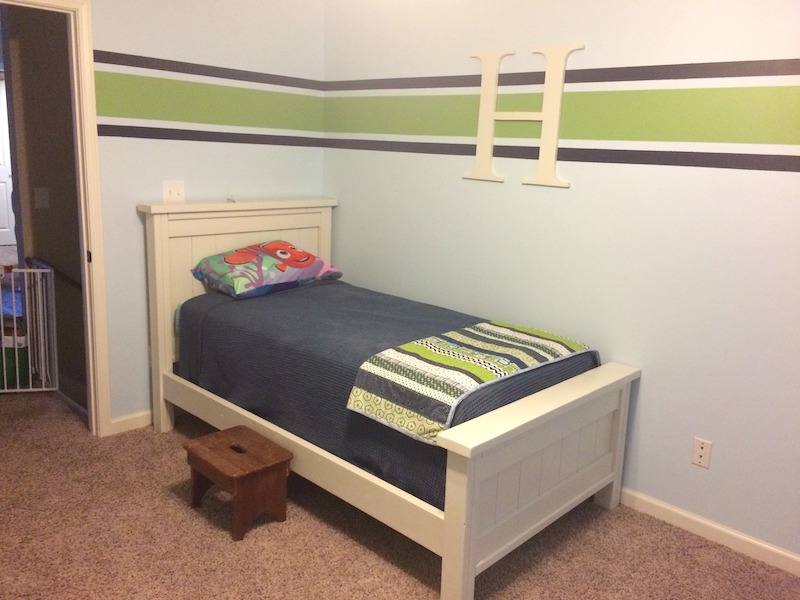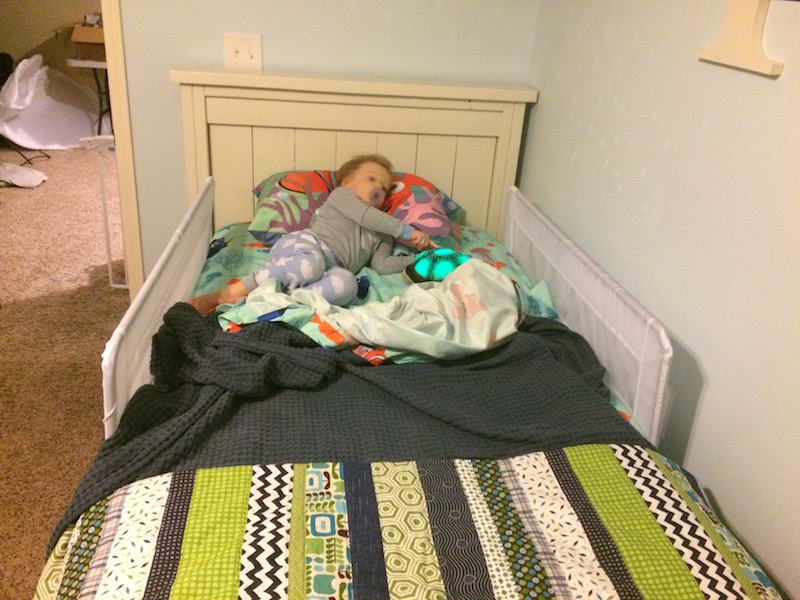 For those of you who are newer readers, Hudson has sleep in our room since birth – 9 months (mostly) in his own bed/crib/Rock & Play and then after 9 months old in our bed.  It wasn't our plan but it worked for us so we rolled with it.  And in fact, it was really only in the last month or so that I've even been able to lay him down (in our bed) and leave the room and him fall asleep on his own.  Up until that point I'd had to either rock him to sleep or lay down with him to get him to sleep.  Between him going to sleep on his own and now in his own bed and room I am just thrilled!  And a little sad to be honest, because that means he's growing up.  I fully expected that moving him to his own room (which is not close to ours at all) would be an awful experience but he absolutely loves having his own room and bed.
I have always taken lots of pictures of the kids while they're napping but this one is probably my favorite with them holding hands.  I had no idea this would be the last picture I'd take of them napping together before Hudson moved to his own bed but I am so glad I captured this moment!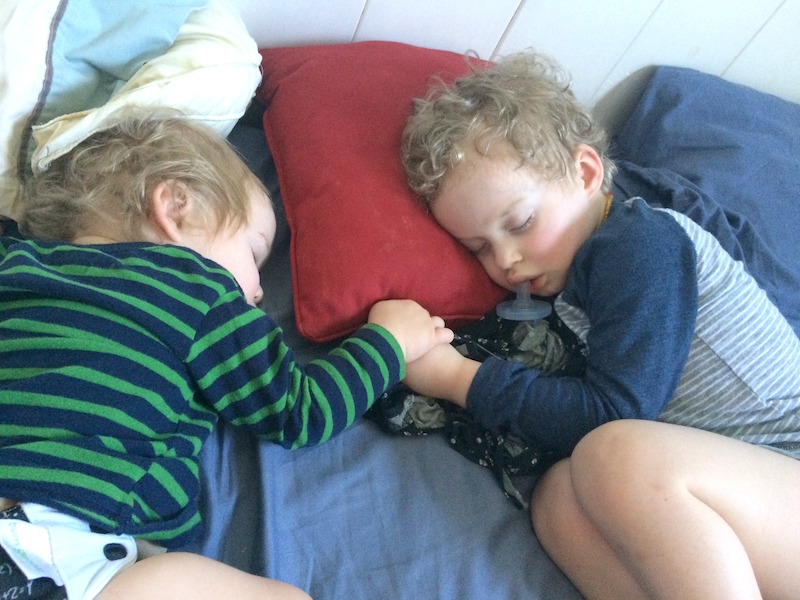 Ok enough about our sleeping victories!!  Other things from this past month:
Hudson has learned how to peel hard boiled eggs and loves helping me make "double eggs" (aka deviled eggs)
Parker discovered the trash can and is constantly either trying to take things out or throw things away.  I've had to fish several toys out recently.  Thankfully we use a can that is actually a dog food container with a lock so we can keep him out.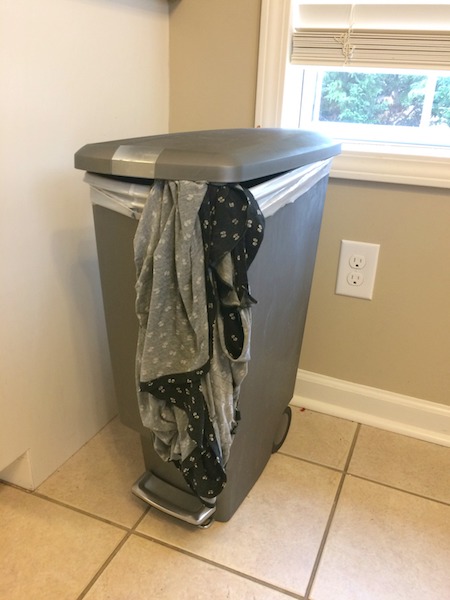 Hudson still calls any exercise that I do "yogas" and they boys love to climb, sit, stand, and pile on me while I work out, especially at the end when I stretch.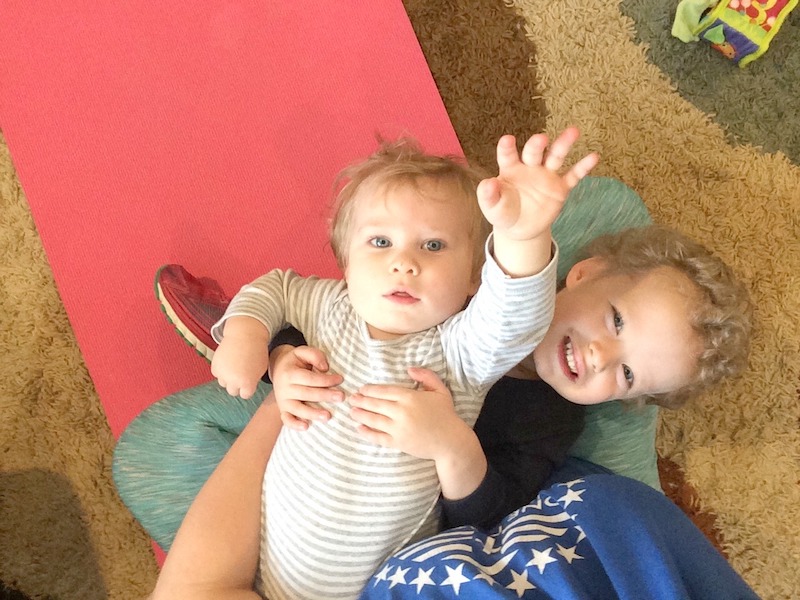 Speaking of exercise, I made a quick comparison picture a few weeks ago (sorry the top photo is so grainy though) and was very surprised about the difference I could see in my face.  I'm coming up on a year since I started trying to lose weight so I'll do a whole separate blog post about my weight loss journey (thus far) in a week or two.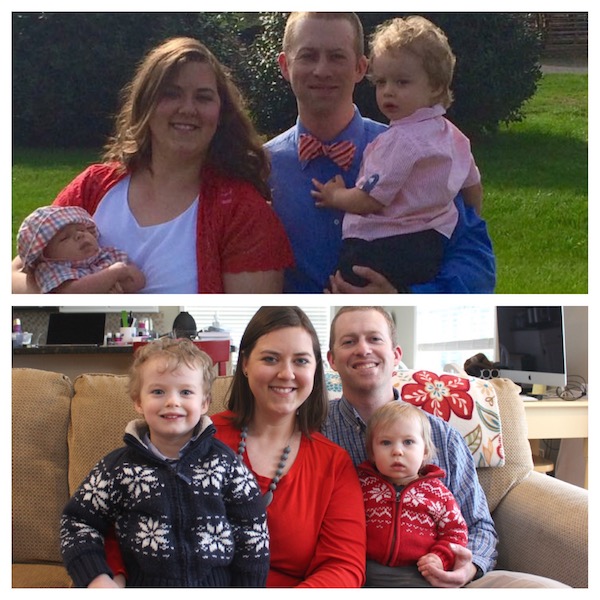 Michael and I went out on our first date since before Parker was born (I know, terrible that it took that long!) while a friend of ours watched the boys.  They sent us some funny SnapChats they made while we were gone :).

We made my mom's famous Christmas cookies, but since it was well past Christmas (although you wouldn't know it at our house because Hudson frequently requests Christmas music on our Amazon Echo) we did fish, footballs, ducks, etc.  Hudson had a blast putting the sprinkles on!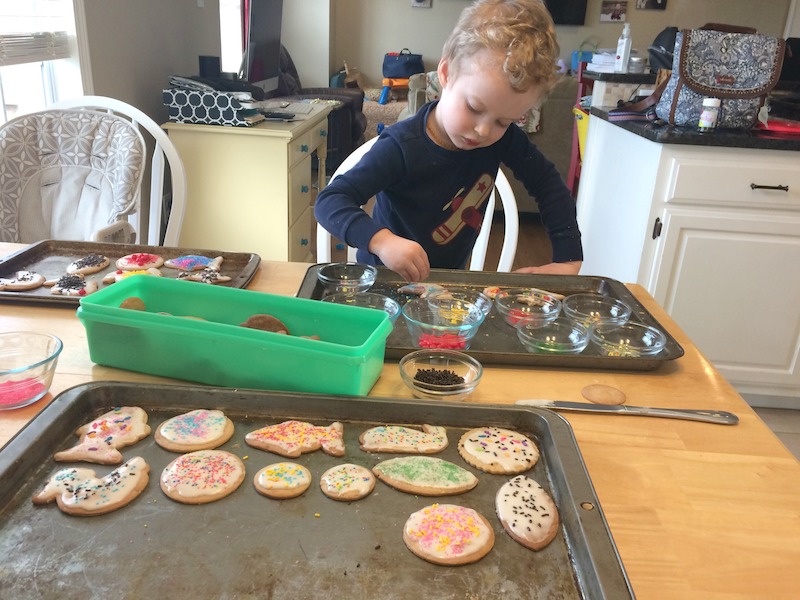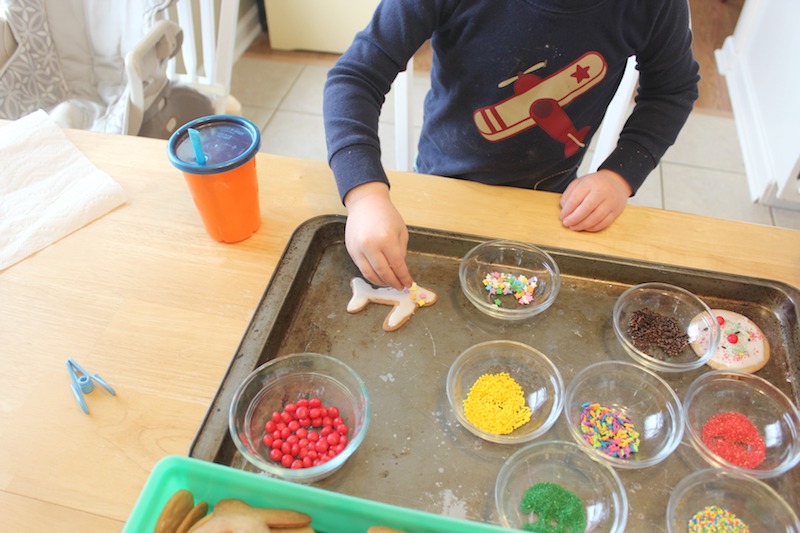 Parker sat in a shopping cart for the first time this month.  The two seater carts at Sam's are amazingly useful!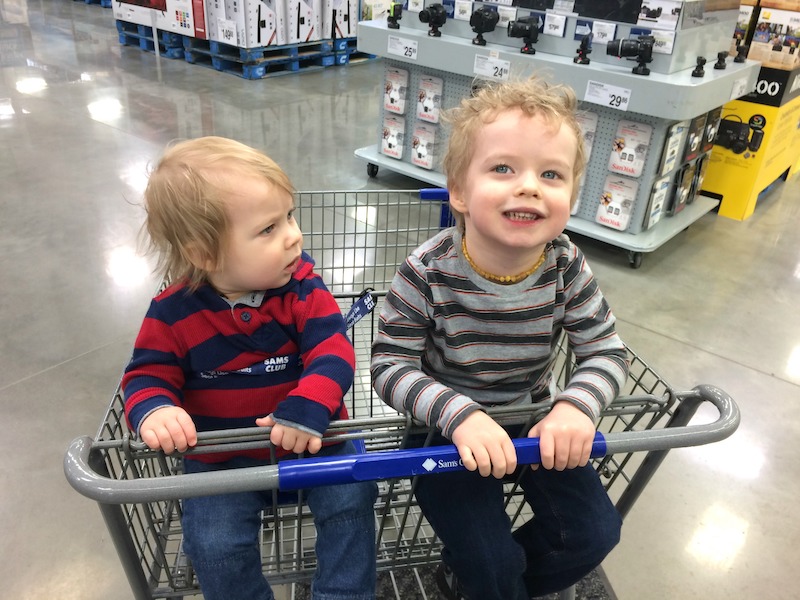 These boys…so funny, I tell you!  So many things about this picture make me laugh.  I looked over and they were both sitting there quietly just reading away.  (this is not the norm, by the way, they're usually quite loud and active) .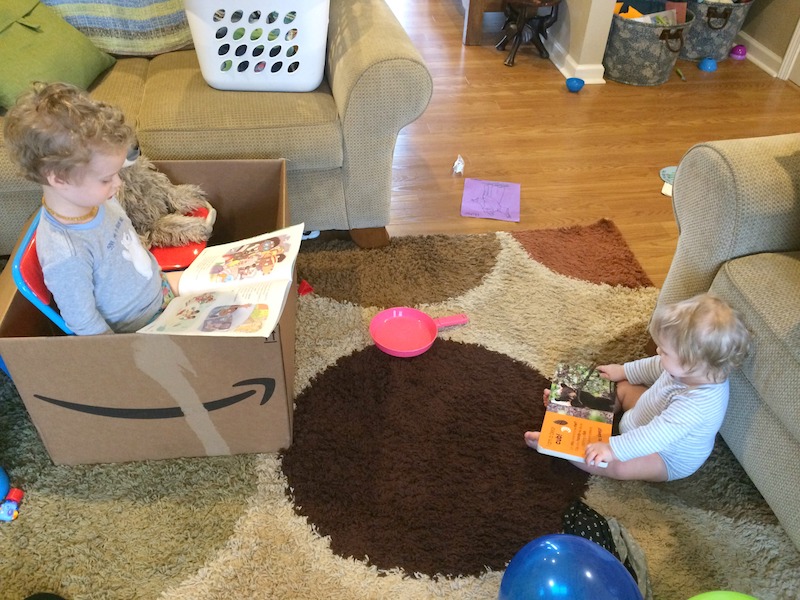 This box, which had some of their birthday presents in it, has of course been a huge hit to play with.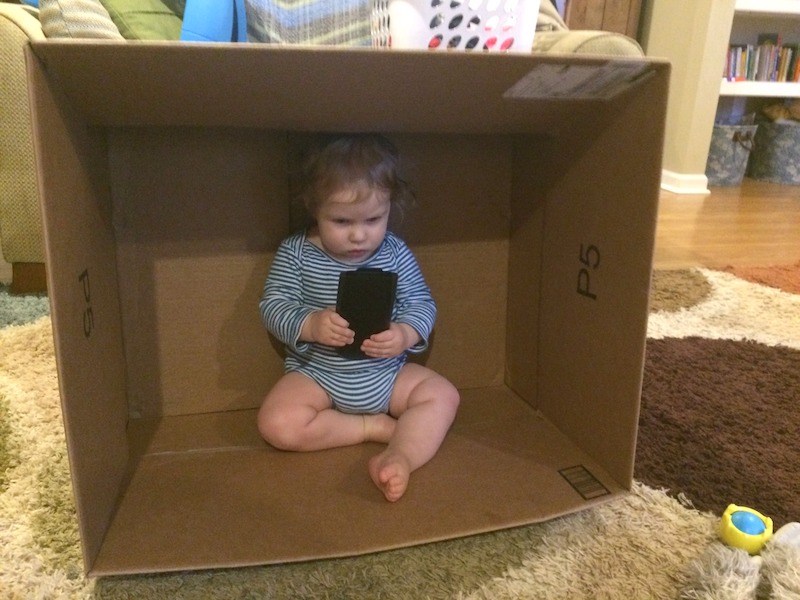 Hudson takes random pictures with my phone all the time, this is one of his masterpieces I found recently,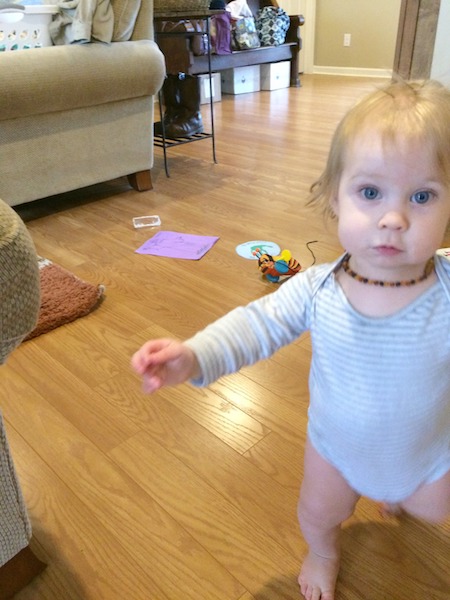 A friend of ours got the boys these shirts for their birthdays and I can't get over how adorable they are!!
Hudson loves to read Bible stories and sing church songs.  This particular night he pushed his tower over to the table and led some songs (correction: sang some songs for us, he does NOT like it if you try to sing along)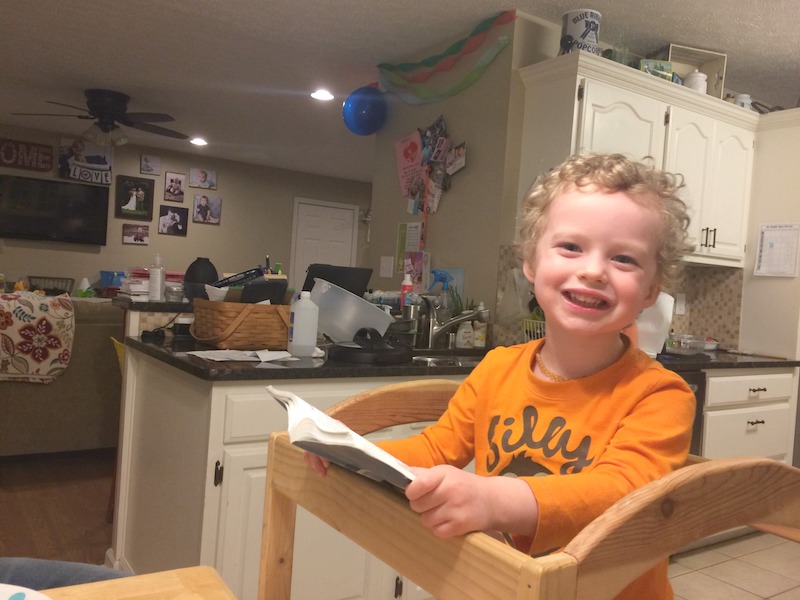 Michael has a new work schedule now where he works four 10 hour days Monday through Thursday and is off on Fridays.  It's a hard schedule on the days he works because he goes in really early and so we have to in turn go to bed earlier (I'm a night owl and love to stay up past midnight so this is an adjustment) but him having Fridays off is so wonderful!  We've been able to run errands together as a family on those days and it's been really fun.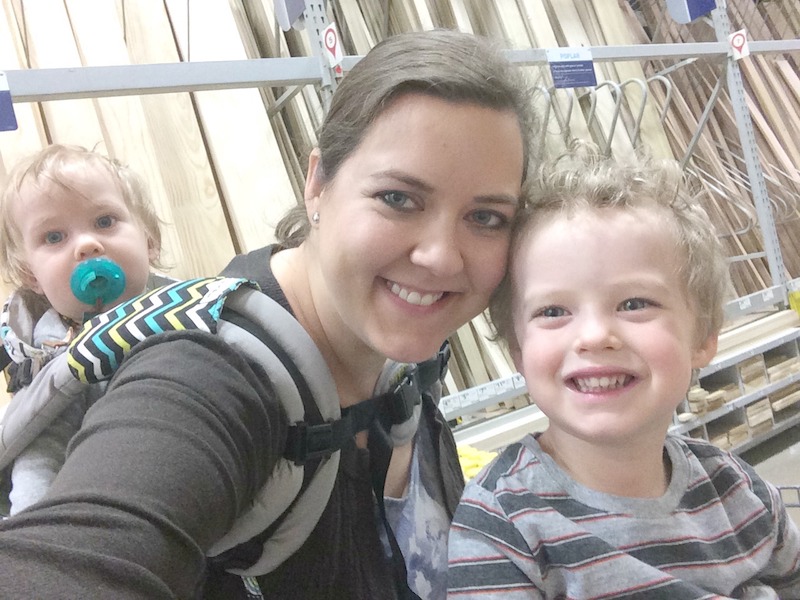 The weather has been…weird.  I'd say unusual but honestly, this is Kentucky so unusual *is* our usual.  It's been pretty warm many days recently so we've gotten to play outside some.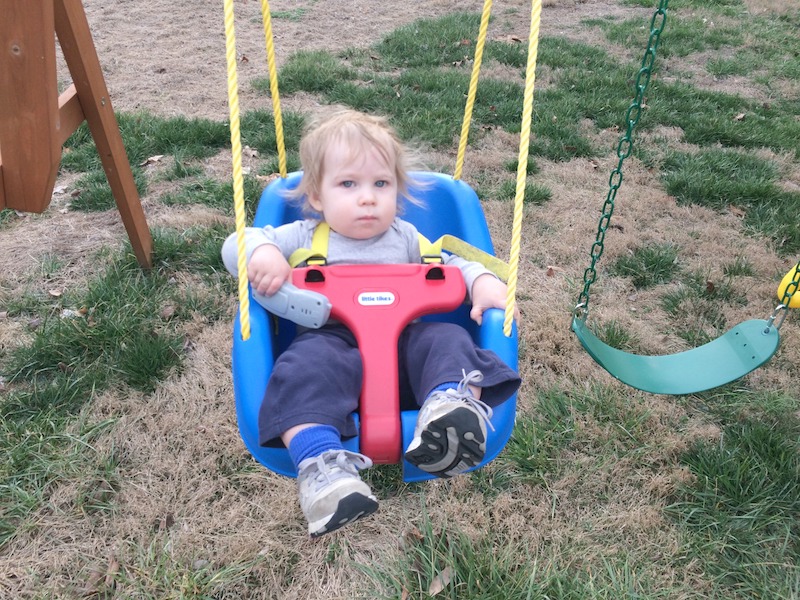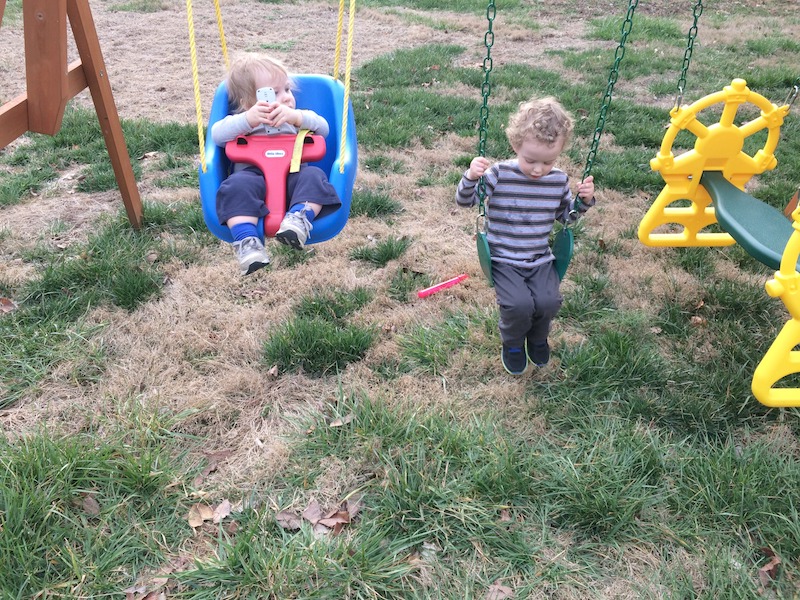 Hudson drew me a heart!  I was very impressed when he showed me (he did it totally without help)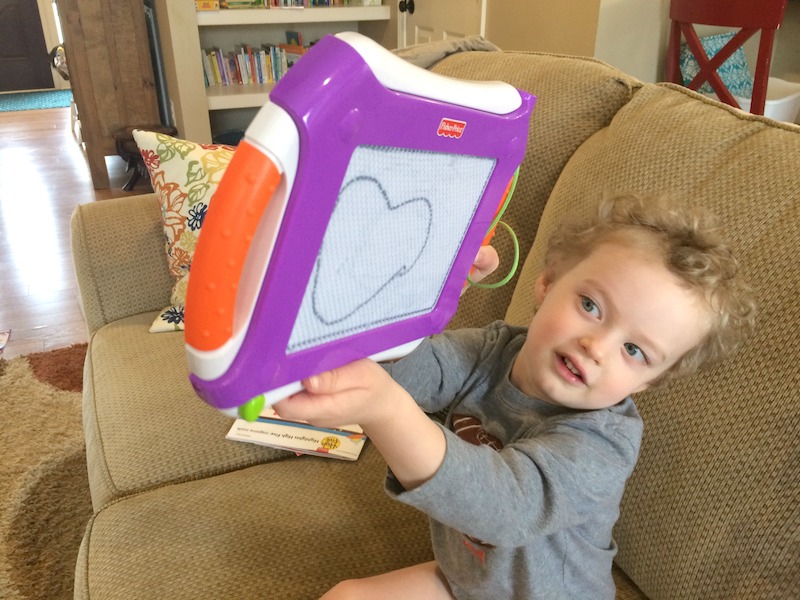 Sweet, peaceful sleep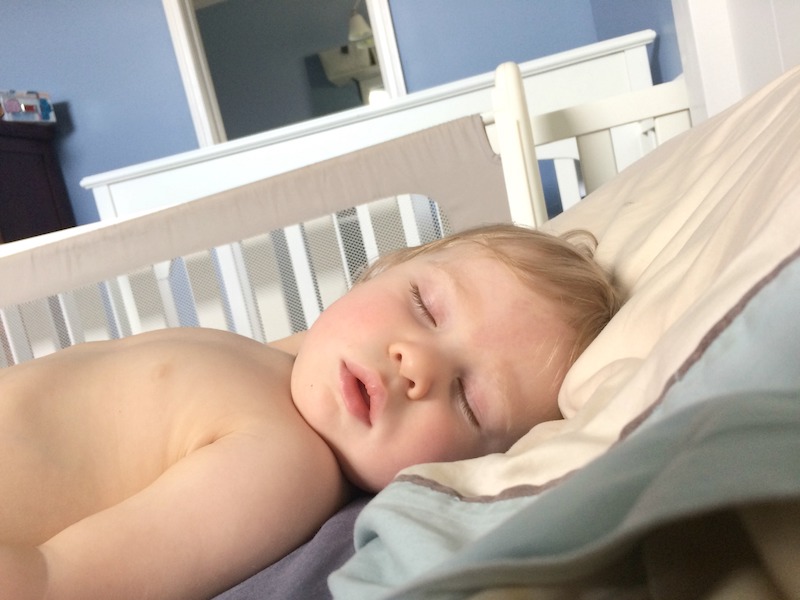 Between Christmas and both boys' birthdays we've gotten a ton of new toys recently!  A lot of the ones Hudson got have been education/learning type toys like this ice cream matching activity so we've been having fun working with those.  I have no idea where a just-turned-three year old should be as far as knowing numbers, letters, etc. and honestly it's not something I'm overly concerned about, but I feel like Hudson is doing a good job with counting, starting to recognize letters and numbers, etc.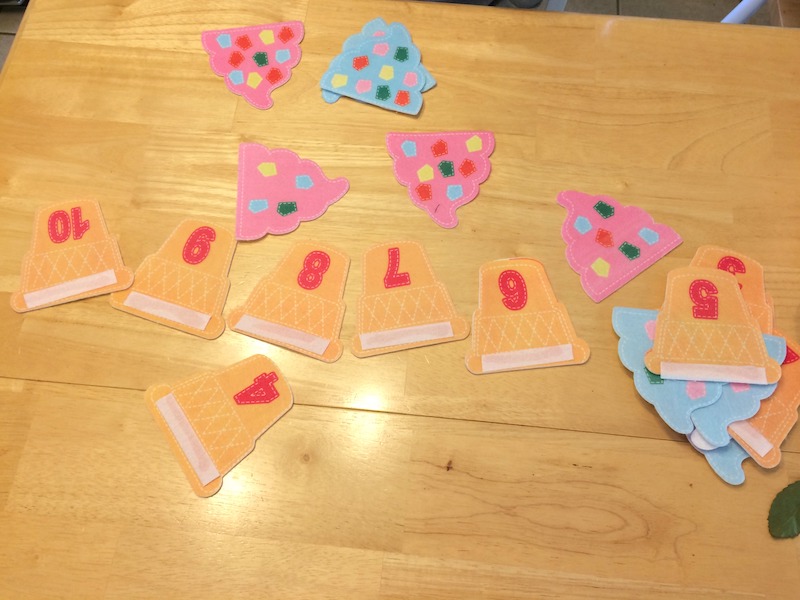 Hudson loves to help me stage my pictures for my Instagram account.  He's a pretty cute helper, isn't he?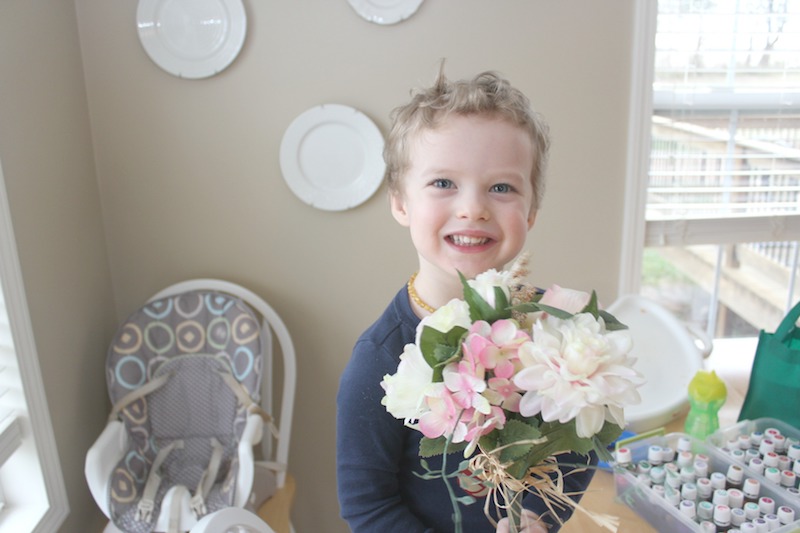 We cook a TON.  Partially because we enjoy it and partially because it's so much easier to eat healthy at home.  This month we finally got around to buying a cast iron griddle that we've been talking about for a while and that has really been nice for cooking a lot of food at a time (and believe me, as much as my kids eat we need to be able to cook a lot at once!).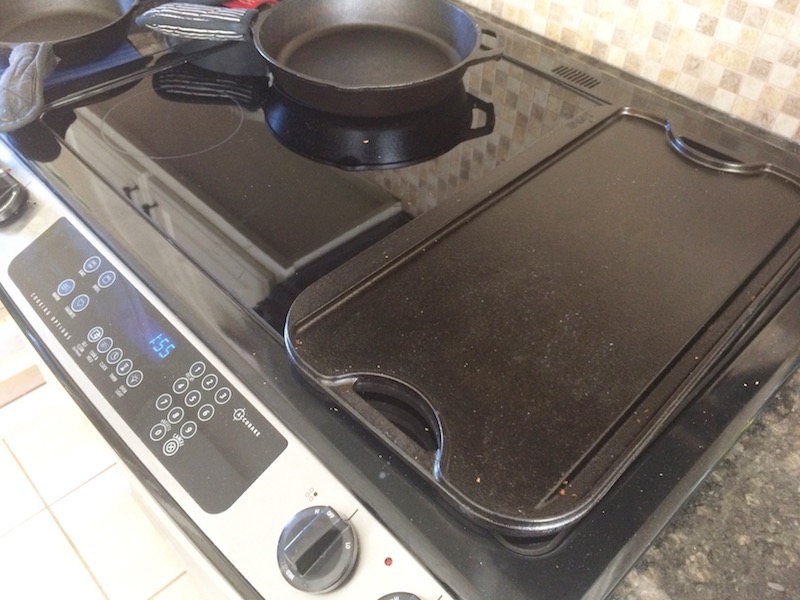 I finally took a section of our guest room and set up a little video area so that I can easily make videos in a quiet area with good lighting, even at night.  I'm excited to get some work on some oils videos and other non-oily videos that I've been meaning to work on!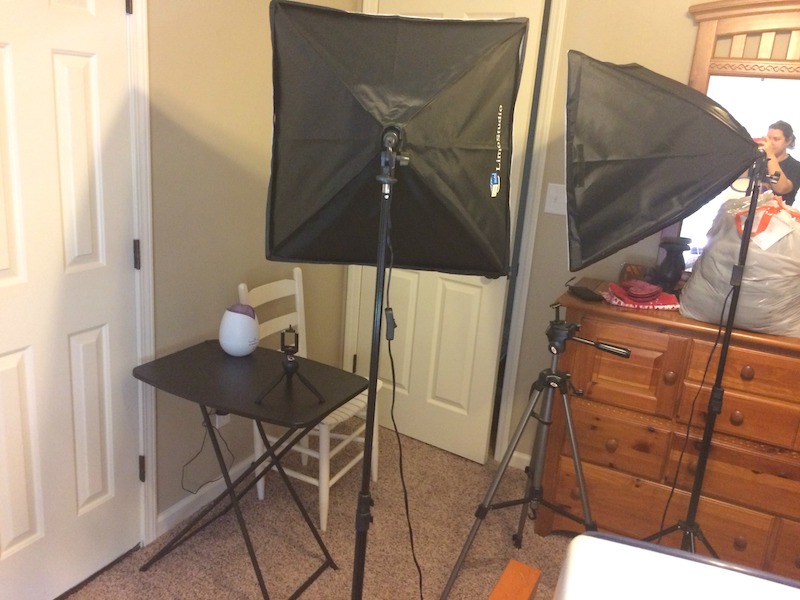 Other things from this month:
I turned thirty.  It was rather anticlimactic.
Parker now says two words (yes and Bible) and signs four words (more, eat, milk, and please).
We had to buy Hudson some new shoes – he's now in a size 10. A ten!  He is growing so fast.
Because the boys' birthdays are close (January 23 and February 4) we decided to do a joint party, kind of.  Hudson's party for his friends, which I've already blogged about here, was on a Saturday morning at a local gymnastics place that you can rent.  After his party was over we had our families over to our house for lunch and did Parker's smash cake and then both boys opened presents from the family.  It was a busy but fun day!
I made Parker a picture wall with pictures from each month of his first year, like I did for Hudson.  Unfortunately it fell down within 48 hours so we don't be leaving it up for a full year like I did Hudson's.  Ha!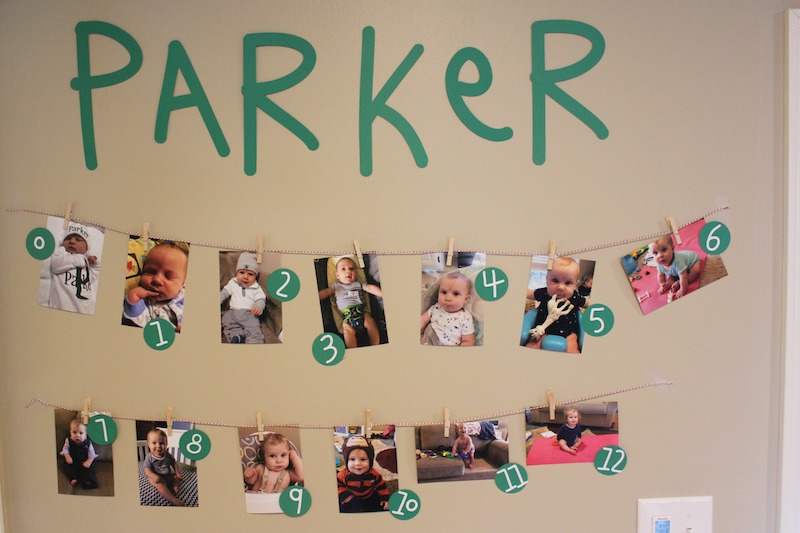 opening presents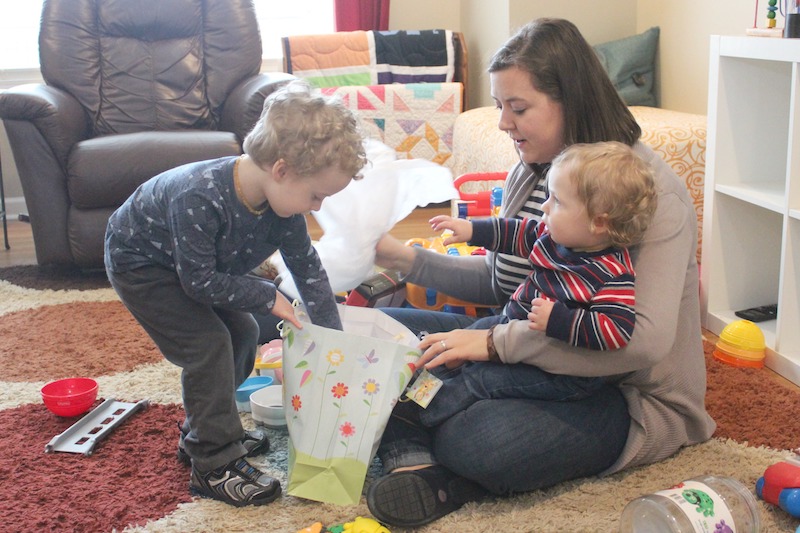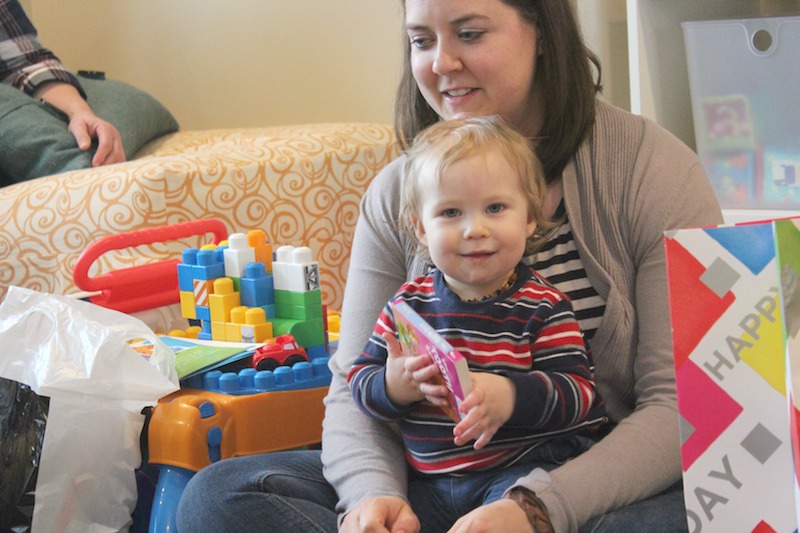 As soon as Parker finished his last present he signed "more" – we all cracked up!
Michael and I, ever the practical parents (especially since we knew the kids were going to get a ton of toys from others), used the money we'd budgeted for Hudson's birthday to buy his pillow, sheets, covers, etc. for his new bed.  He'd been telling us for a while that he needed those things for his "beautiful new bed" so we wrapped them up and let him open them at his party.  He was so funny…as soon as he opened the one with the blanket he yelled "Covers!!".  He was pretty excited.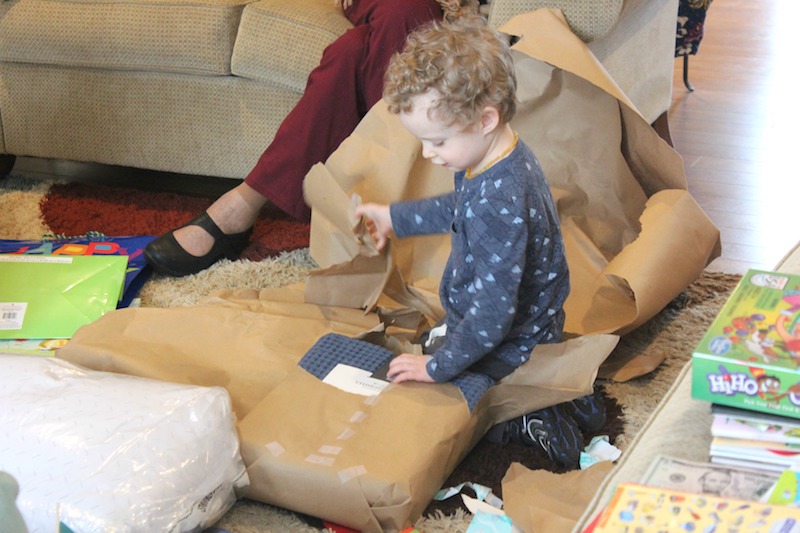 Special Nemo sheets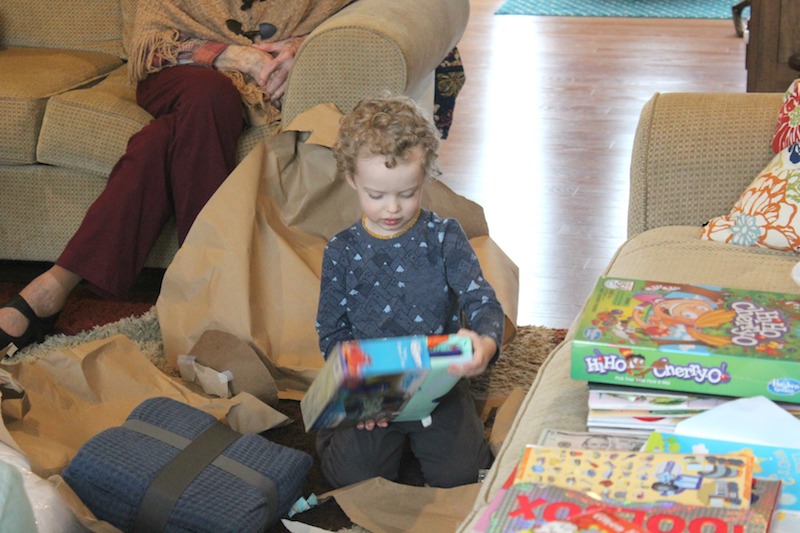 The boys got tricycles that have been a huge hit!  Parker is too little to ride either of them yet but it won't be long.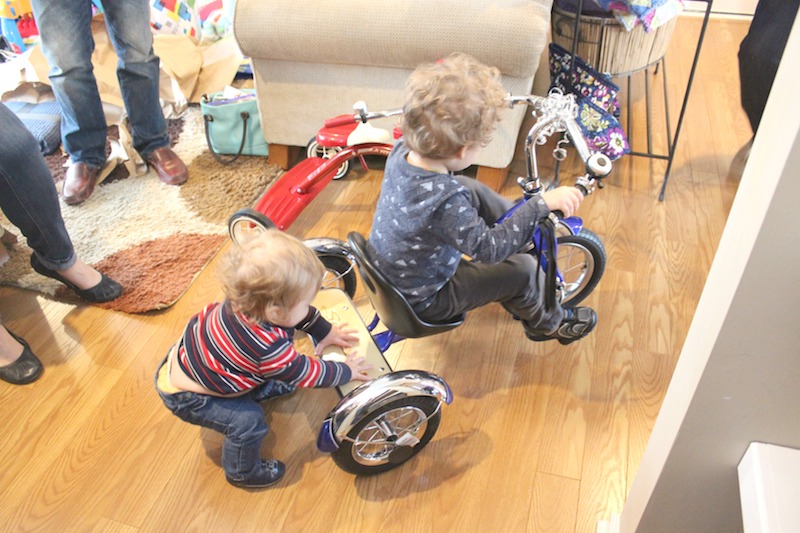 Of course we did the traditional "first cake".  Parker didn't want to have anything to do with it.  He picked some of the sprinkles off and I tried giving him a couple of bites but he didn't really care for it.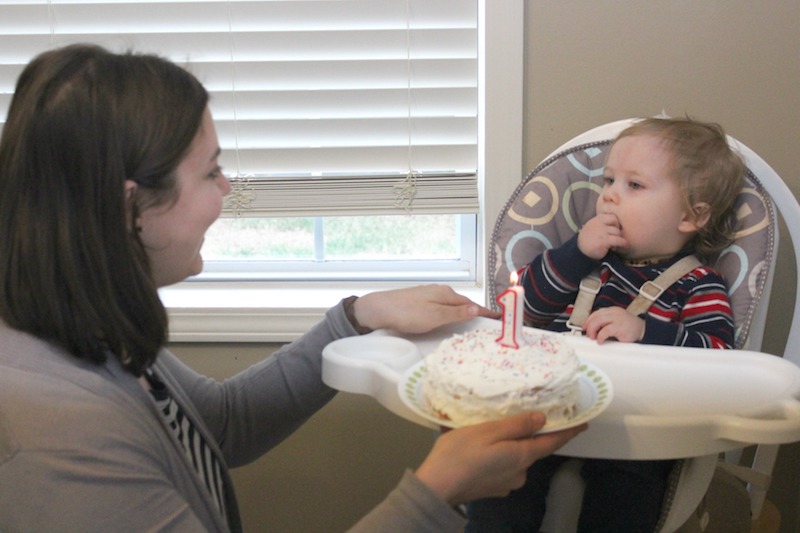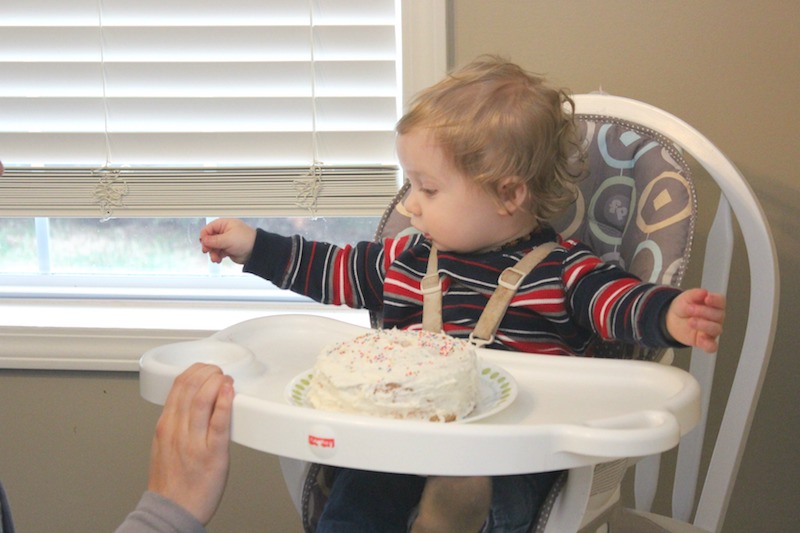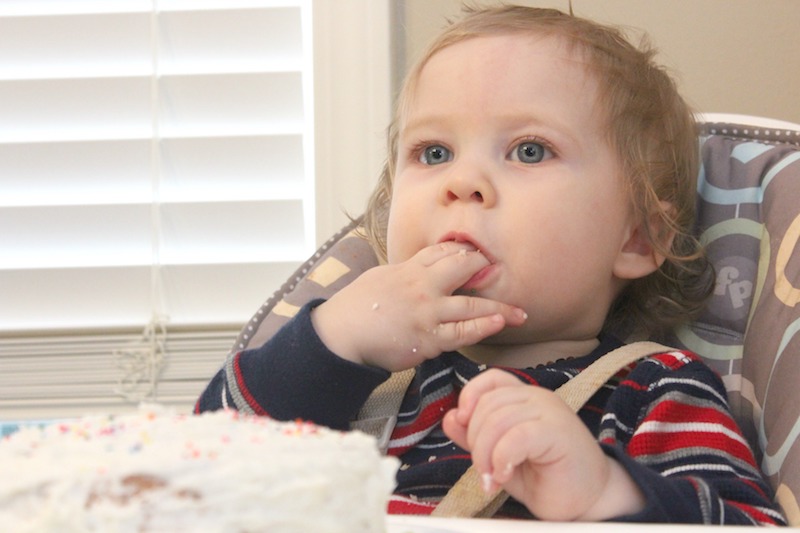 Even though it was early February the weather was beautiful so we were able to go out and let the boys play with their new toys.  What a fun day!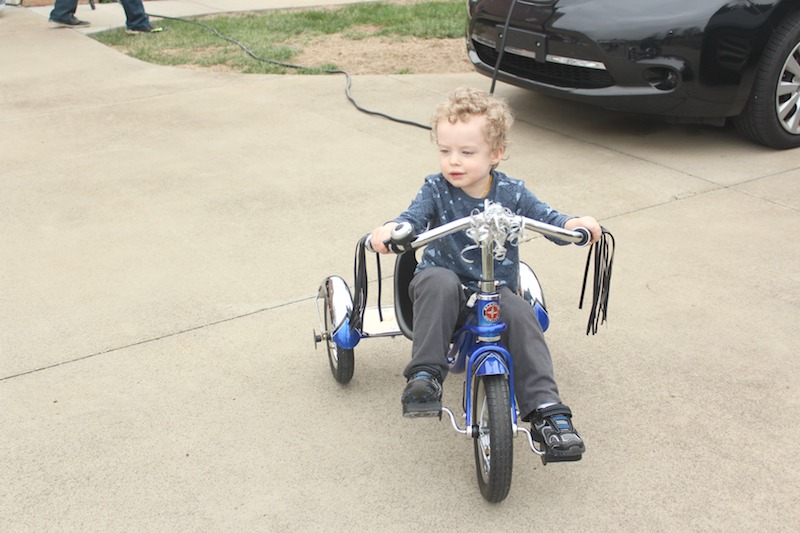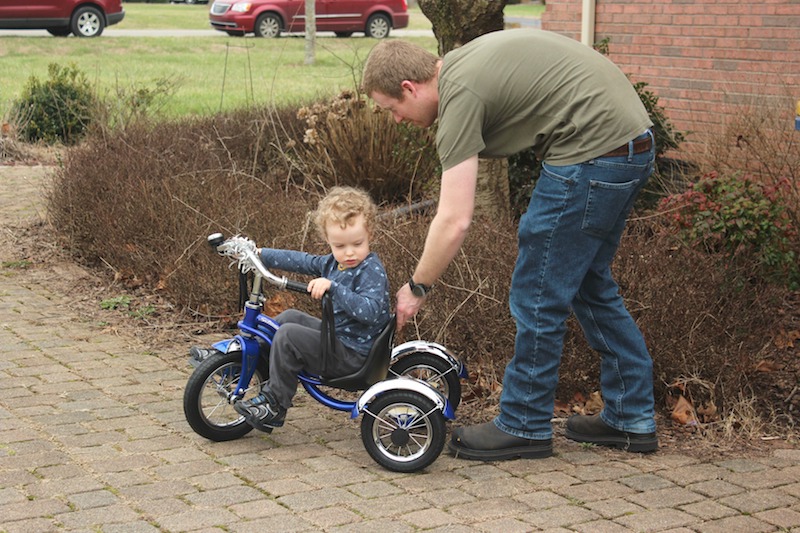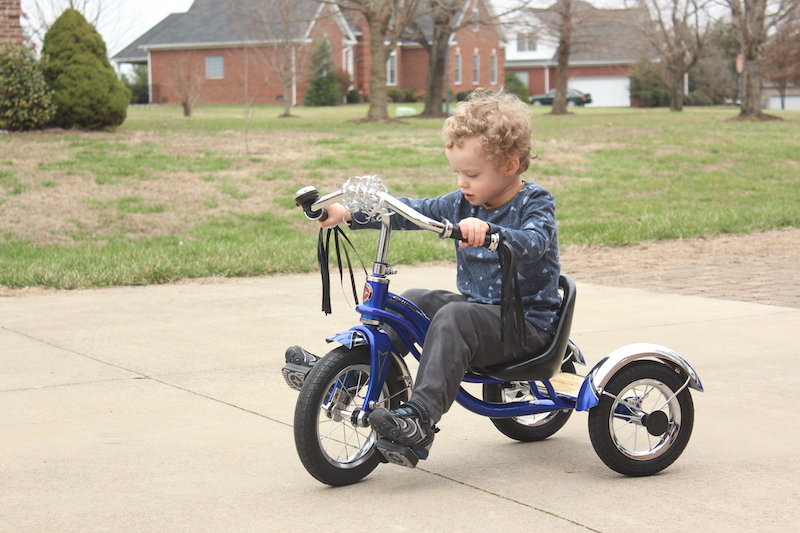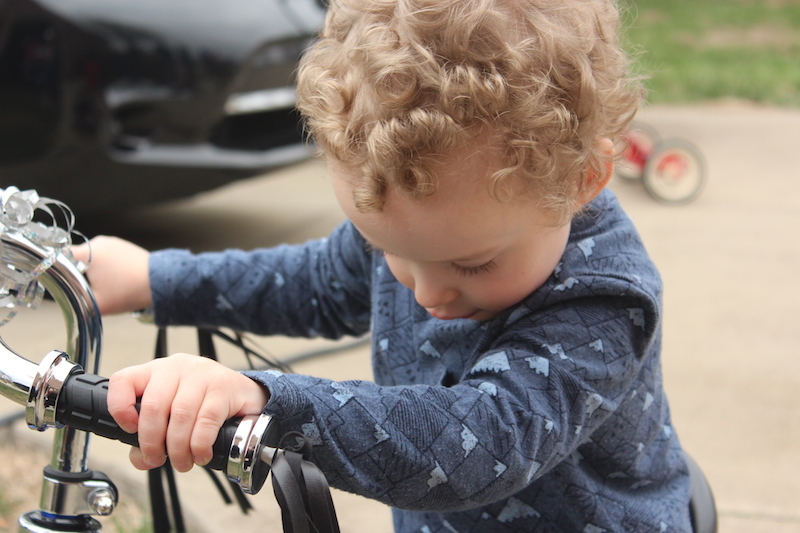 See you next month!