Parker's one year pictures (which included cake smash pictures – so fun!) are back and I.Am.In.Love.
I know, I know, I say that every time I get pictures done of my kids but they're just SO GOOD!  He made us work hard to get smiles but thankfully our fab photographer was able to get plenty of great shots (seriously…I've learned to dress in workout-type clothes when we get the kids' pictures done because I'm usually sweating by the time we're done from all the singing and crawling on the floor and repositioning and, at one point, even laying down on the floor underneath him!).  I've also learned to bring some of his favorite items (this time it was Hudson's fuffle blanket, his Bible, Puffs, and some bubbles) to try to coax out smiles.
Anyway, check out this cutie and all his hair!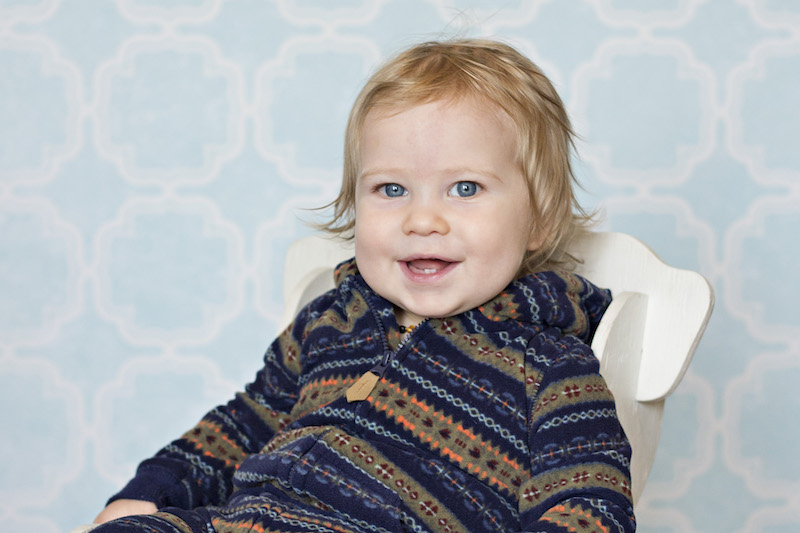 I love this little one piece outfit – so hipster-ish ;)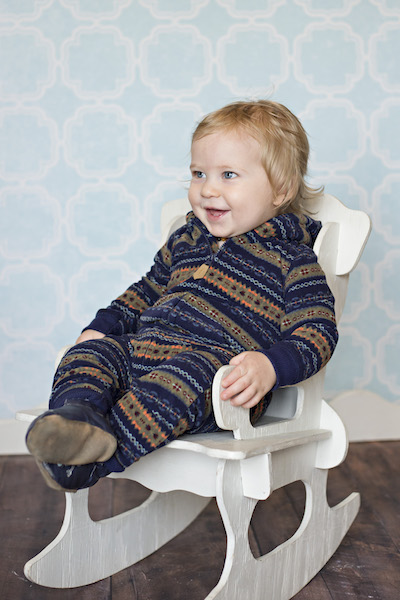 He loves his Bible and I just adore this picture where it looks like he's reading!  And check out those feet crossed!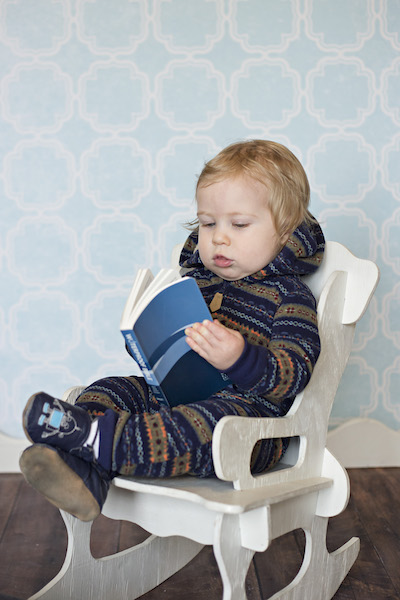 The outfit even has ears on the hood!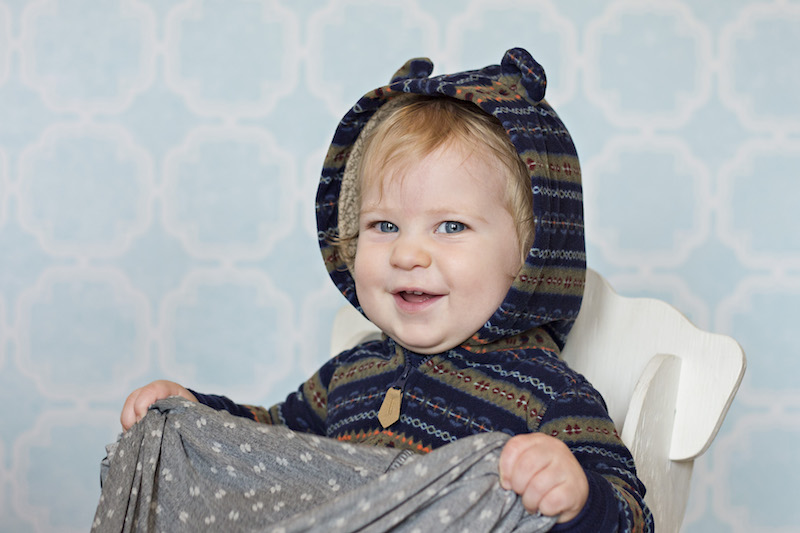 Hudson's fuffle is one of Parker's all time favorite items.  It made him so happy to hold it but then he wanted to play peek-a-boo which made it hard to take pictures!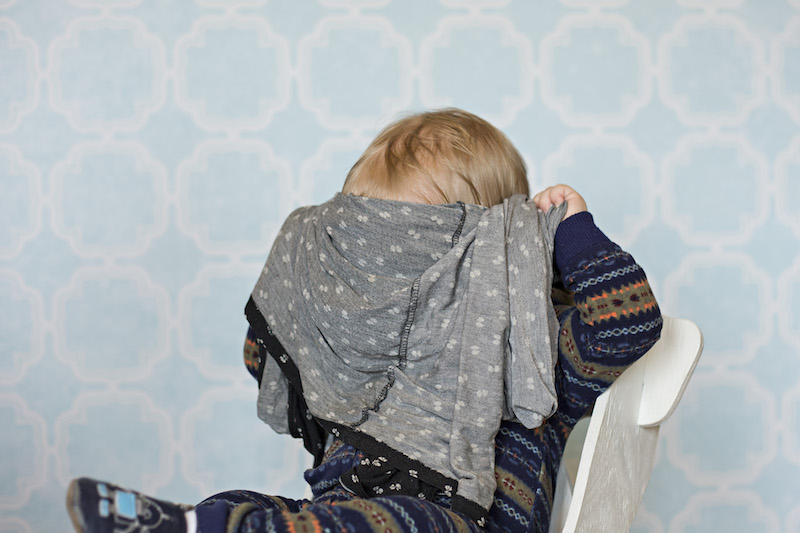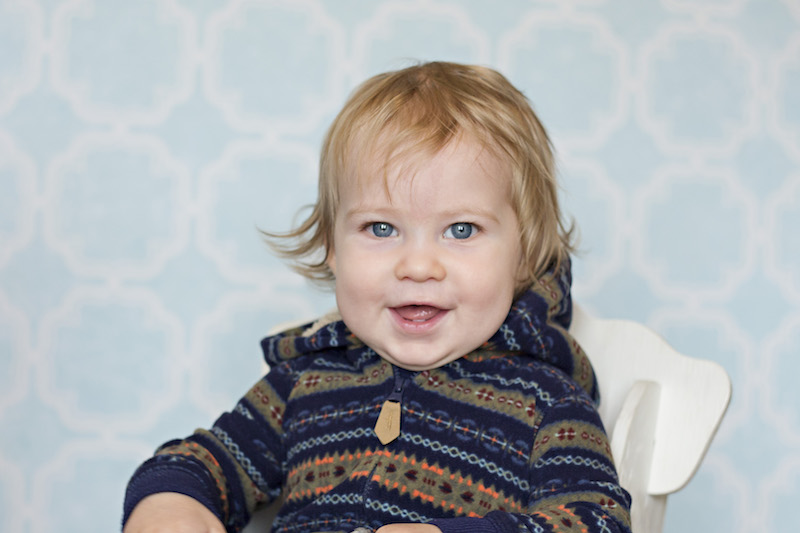 So serious in this one, like a model.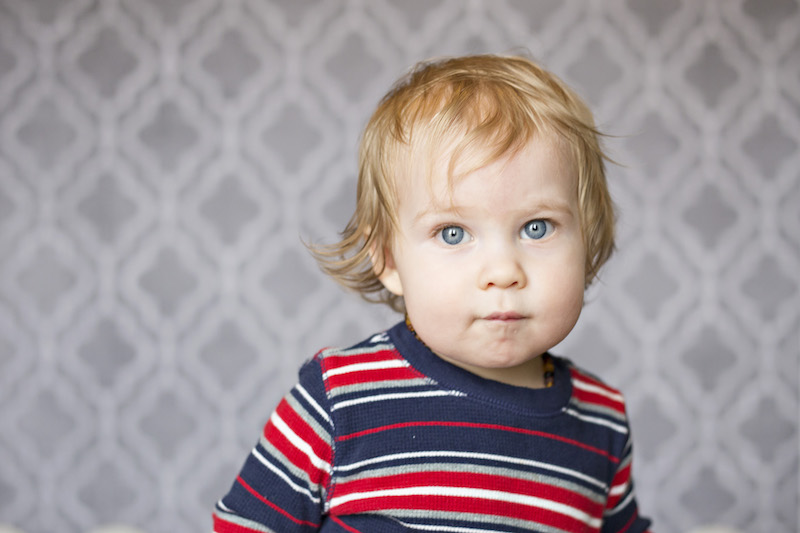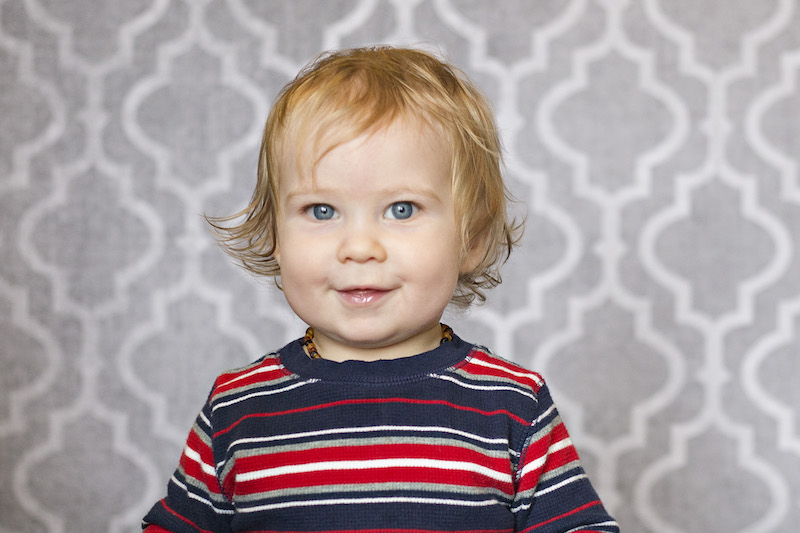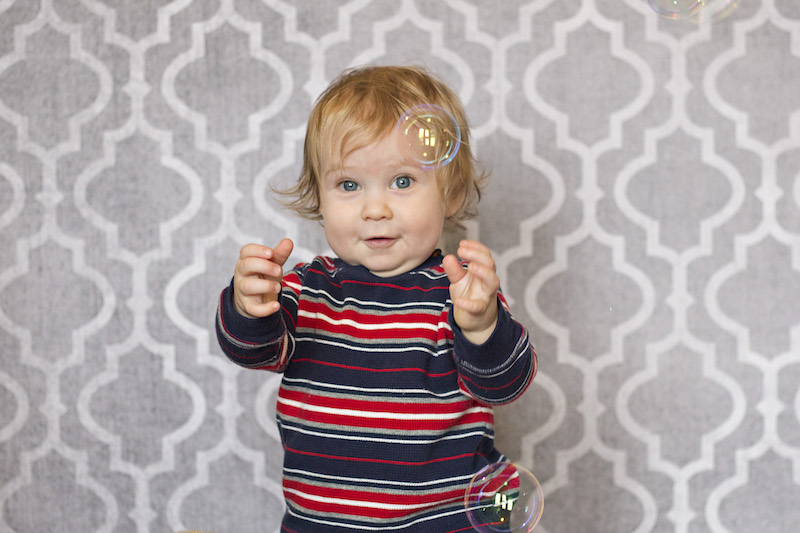 We also did cake smash pictures during the one year shoot just like we did with Hudson.  We had done a cake smash at Parker's birthday party a week earlier and he hadn't done much other than pick the sprinkles off the cake.  I'd used a buttercream frosting that hardens some as it sits so he didn't get any icing on his hands, so when I was making the cake for his pictures I decided to just use whipped cream for his frosting since I knew it would be messier.  I also covered his cake with fruit because he LOVES fruit and I thought maybe he'd go for the fruit and be more enthusiastic instead.
Well…the pictures tell the story but basically that was not the case.
Mostly he just wanted to play with the O-N-E letters.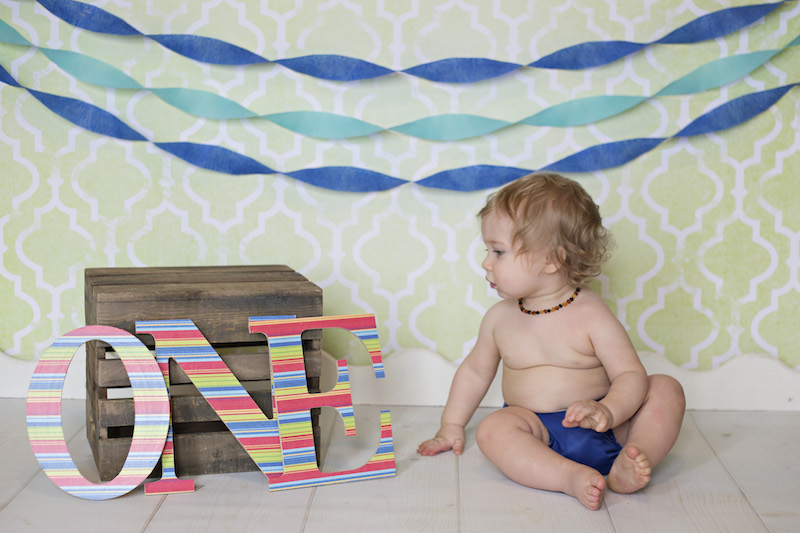 He did go for a piece of fruit right off the bat but as soon as he got some of the whipped cream on his hands…nope.  See that look of disgust?
(P.S. Also let's pretend I didn't have the "1" candle on his cake backward, m'kay?)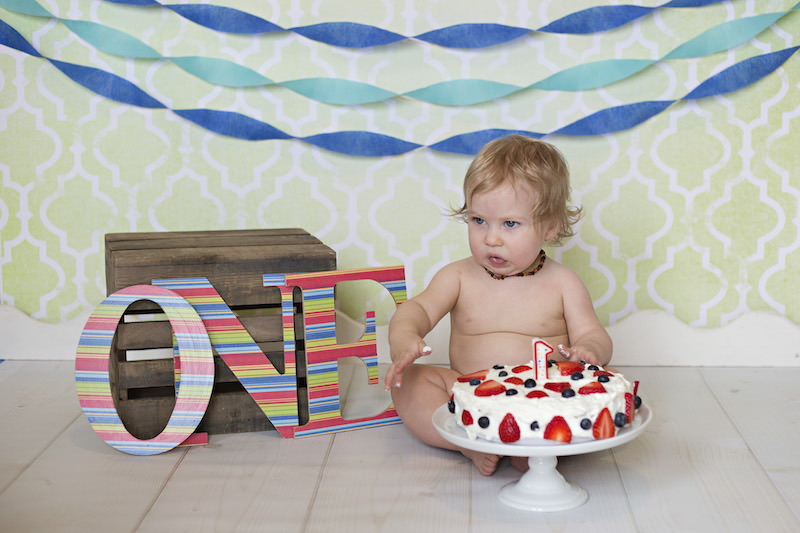 I'm not sure what he was doing in this picture.  He WASN'T trying to blow out a candle but it definitely looks like that, doesn't it?  So cute!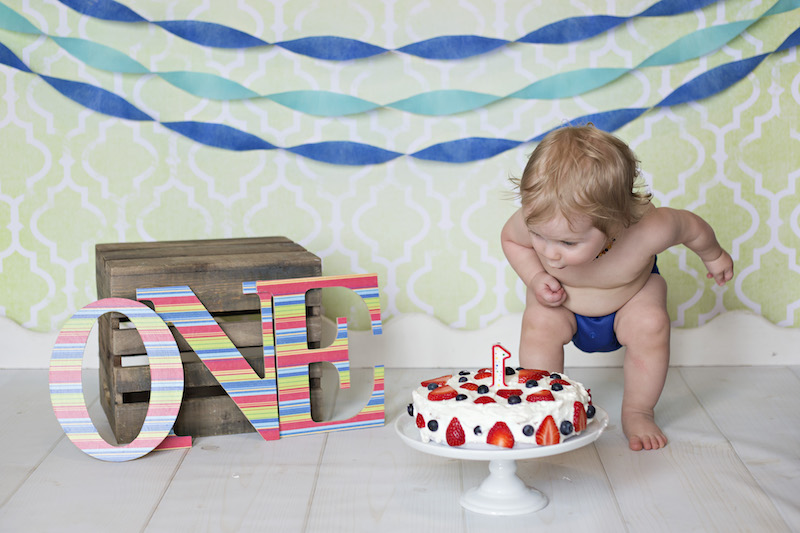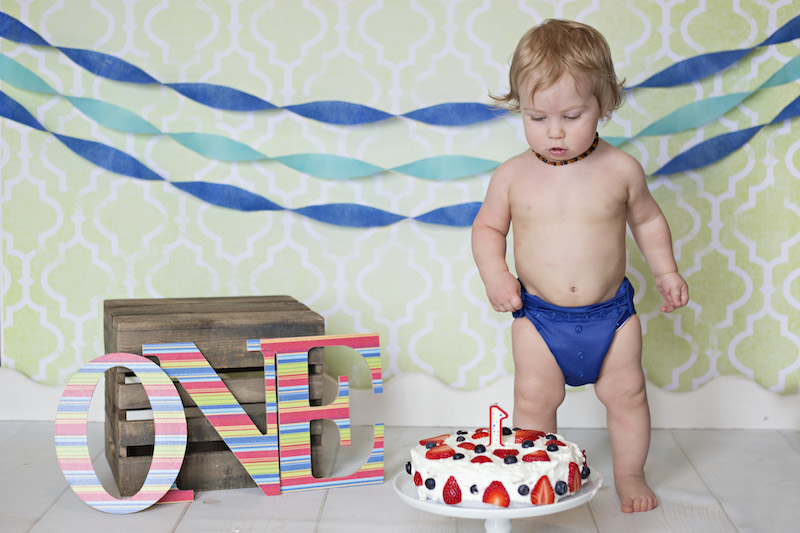 Trying again, but still nope.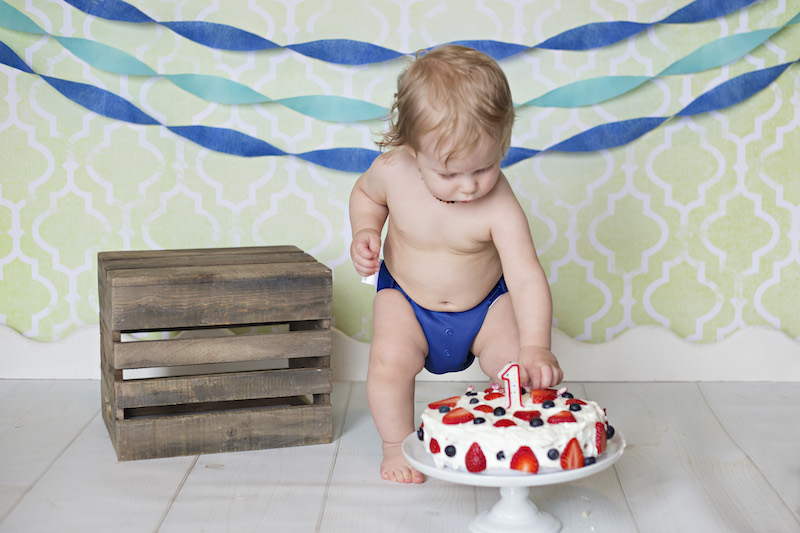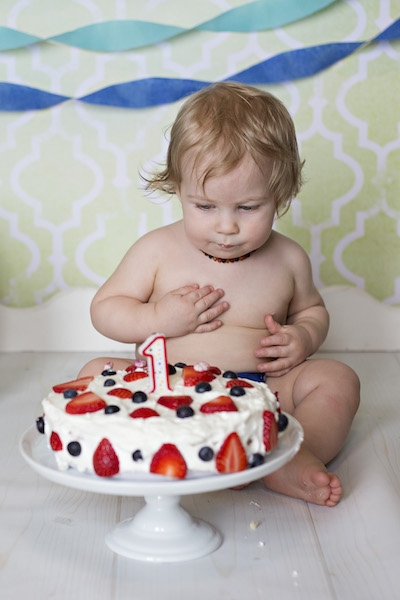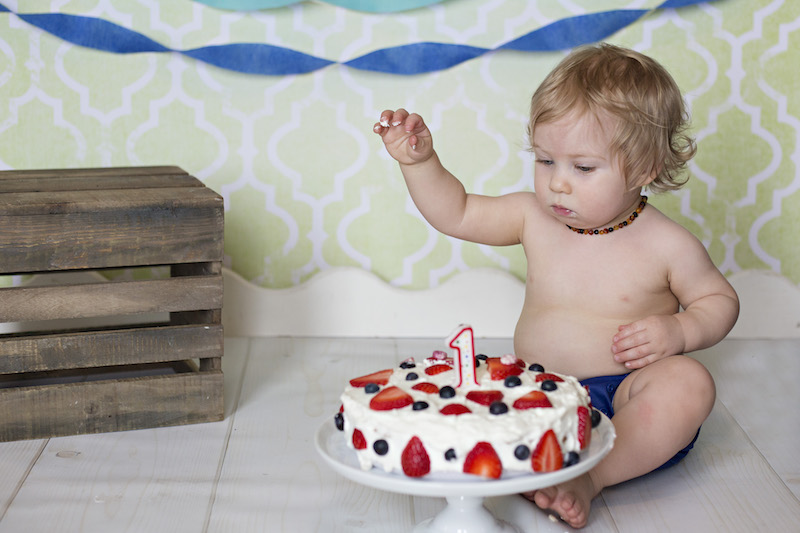 At this point I tried to get him to lick it off my finger and show him it wasn't all that scary.  Uhhh, no.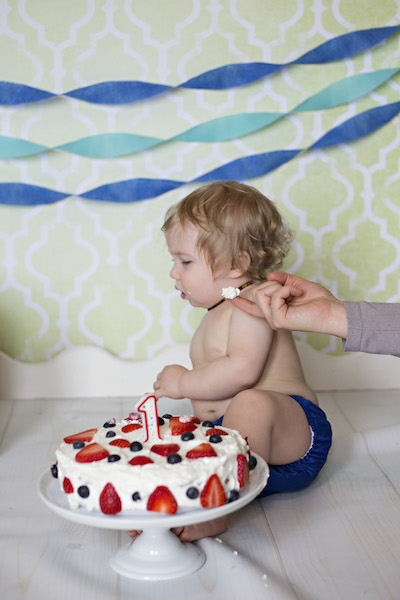 And then I went into TOTAL mean mom mode and put a little bit on his mouth (the horrors, I know!).  That did not go over well.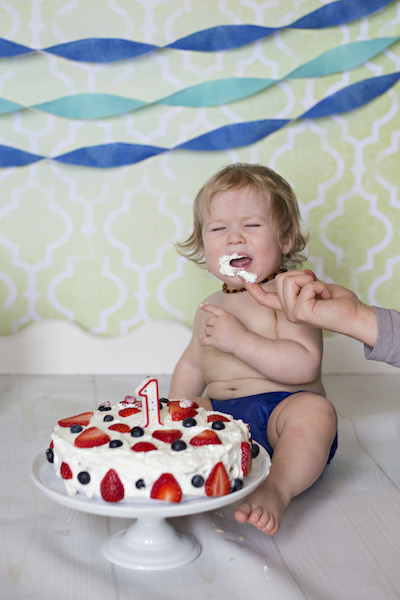 After that we called it a day.  Clearly the cake holds no appeal!  Ha!  Oh well, we tried.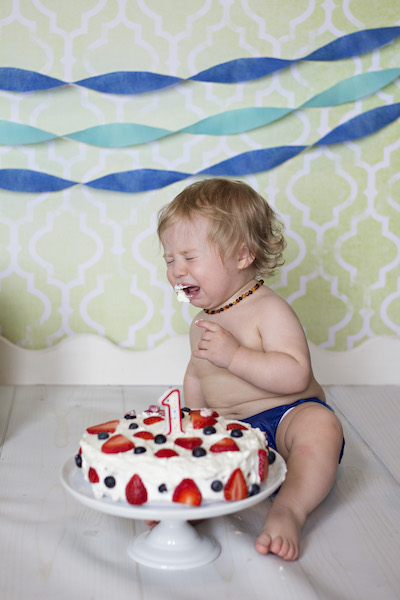 Side note, as we were taking these pictures our photographer mentioned that a lot of times cake smashes aren't very successful and she guesses it's because most babies have never had cake before (hence why parents think the cake will be such a hit) and so they don't know what it is or what to do with it so it kind of backfires.  She also said recently she's heard of people going more non-traditional and doing things like taco smashes or BBQ smashes, which I think is brilliant!
So anyway, now I have the very difficult task of picking which of these picture to get printed for our gallery wall!  So hard!
Pictures were taken by Shelley at Sweet Dreams Photography (website, Facebook) – check her out if you live in the Bowling Green, KY area!