---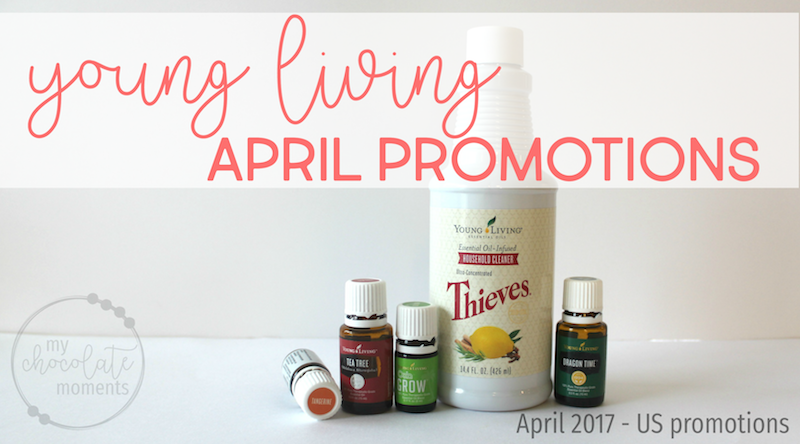 Tangerine Vitality (5 ml)
Uses for tangerine:
– rich in limonene which really boosts your immunity
– calming to your body and senses – perfect if you struggle with sleep, crankiness, sadness, or nervousness
– supports respiratory health and wellness
– supports your digestive system
– helps your metabolism
– has a happy, uplifting aroma
Tangerine vitality oil is delicious in water, Ningxia Red, smoothies, yogurt, and more.
Tea Tree (15 ml)
Tea tree is one of the most widely known and extensively researched essential oils.
Uses for tea tree:
– skin care
– hair care
– all things immunity
– very cleansing to your body, skin, hair, toes, feet, surfaces in your house
– supporting your sinuses and lungs
Oola Grow (5 ml)
Oola Grow is a blend and it smells AMAZING. Very woodsy/outdoorsy, which is my favorite "type" of oil.  Use Oola Grow to help you focus on what you're currently working on as well as moving forward and growing in any area of your life.
Thieves Household Cleaner + glass spray bottle
Thieves Household Cleaner (often abbreviated as THHC) is a gentle, biodegradable, all purpose cleaner. It uses Thieves essential oil blend to rid whatever you're cleaning of all the nasties.
You can use THHC for basically everything: dusting, kitchen counter, fridge, mirrors, bathrooms, windows, animal issues, floors, degreaser, carpet cleaner, etc.  Some people also use a capful in the laundry, in their dishwasher, and to bathe their pets.  I mix it with baking soda to make a paste to clean stubborn areas like dried on food, my stainless appliances, toilets, etc.
This bottle is a concentrate so you only use a small amount and then dilute the rest with water. Different people use different dilution ratios based on what they prefer, but the listed ratio for all purpose cleaning is what I go by and that's a 30:1 ratio. Since I have a 32 ounce spray bottle I use 1 ounce of THHC and fill the rest up with water, that's close enough to 30:1 for me!
The THHC bottle is 14.4 ounce so if you follow my dilution ration (1 ounce of cleaner to one 32 ounce bottle) you'll get 14 spray bottles out of this one bottle of concentrate! Amazing!
I have been blown away by how well it cleans my mirrors – I assumed that a natural cleaner would leave streaks and I had just prepared myself for learning to live with that because I wanted less harsh chemicals more than I wanted streak-free mirrors and glass. I was SUPER surprised and thrilled to find that it actually cleans BETTER than the commercial glass cleaner I used before. I heard someone else share recently that they cleaned one window in their car with THHC and not the others, and now that's the only window that doesn't fog up when everything else is fogging up! Interesting!
I'm also so glad that I have a cleaning option that is safe to use around my children. I do not worry a bit about them breathing it in, in fact my 3 year old loves to spray the counters and table and then wipe them clean and I feel totally comfortable letting him do that with THHC. I've even been squirted in the face with it thanks to his wild aim ;).
Dragon Time (15 ml)
Dragon Time is a blend that can be used for:
– balancing emotions
– calming down mood swings
– balancing hormones
– soothing menstrual discomforts
This is a great one for women to support them all during their monthly cycle. I put a roller ball on mine and roll it on my ankles (the vitaflex point that corresponds with the reproductive organs).
How do I get them?
These promotions are available to Young Living essential oil members who place qualifying orders in the month of April.
A 100 PV Essential Rewards order gets the free tangerine vitality (PV = Product Volume and is usually the same as the dollar amount, but not always so double check! Essential Rewards is Young Living's rewards program)
A 190 PV ER order gets the tangerine vitality, Oola Grow, and tea tree (190 PV orders that are NOT ER orders get the tea tree only, not the lime or blue cypress)
A 250 PV ER order gets tangerine vitality, tea tree, Oola Grow, Thieves Household Cleaner, and a glass spray bottle  (a 250 PV order that is not on ER will only get the tea tree, Thieves Household Cleaner, and spray bottle)
A 300 PV ER order will get tangerine vitality, tea tree, Oola Grow, Thieves Household Cleaner, a glass spray bottle, and Dragon Time (a 300 PV order that is not an Essential Rewards order will get the tea tree, Thieves Household Cleaner, spray bottle, and Dragon Time only).
I am a total numbers nerd so I love doing the math with these promos.  If you, as a Young Living wholesale member, were to place an order for these items (tangerine vitality, Oola Grow, tea tree, Thieves Cleaner, and Dragon Time…I could not calculate the cost of the spray bottle because that's not something Young Living offers as a product to purchase, it's exclusive to this promo only) that would cost you $144 plus tax and shipping.  However, you can place a 300 PV order (so roughly $300 plus tax and shipping) full of other things you need (shampoo, conditioner, toothpaste, lotion, supplements, other essential oils, cleaning supplies, laundry soap, dish soap, and the list goes on) and get these items for FREE!
PLUS.  Yes, plus.  It gets better.  Since you are placing this order on Essential Rewards (Right?  Because why wouldn't you?) you'll also be getting points back!  If you are in your first 3 months of ER you get 10% back so on a 300 PV order you'd earn 30 points (aka $30) back to redeem for free product.  If you are in months 4-24 of ER you get 20% back, which on a 300 PV order is 60 points ($60)…and after 2 years your percentage goes up to 25%, so you'd get 75 points ($75) back.
So let's recap: place a 300 PV order, get $170 (if you are in your first three months and only earning 10% back) to $215 (if you are past two years and earning 25% back) in free product and/or points to redeem for free product.  That's a pretty incredible amount of free product!!
Not a member yet but want the promos?
If you aren't a Young Living member yet you can totally take advantage of the promo too!  Here's how:
Join Essential Rewards (it will give you the option to do that as you're ordering your kit) with any other combo of products that are 200 PV or more.  You can do whatever you want depending on if you're wanting to focus on getting rid of toxic chemicals (get lots of Thieves products), skincare (check out the skincare line), boost your nutrition (Ningxia Red), your kids (look at our Kidscents products), animals (we have a whole AnimalScents line), or something else.
And voila…you'd get all this other stuff we just talked about for FREE!
If you're looking for an idea of 200 PV to add on, I personally recommend the Ningxia Red Essential Rewards kit and a bottle of the Thieves Household Cleaner.  These are two things that I use daily and absolutely LOVE!
If you go that route you'd be getting:
– lemon
– lavender (a 5 ml bottle that comes with the Premium Starter Kit AND a 15 ml bottle that you'll get free from the March promo)
– peppermint
– frankincense (a 5 ml bottle that comes with the Premium Starter Kit AND a 15 ml bottle that you'll get free from the March promo)
– copaiba
– Thieves
– PanAway
– Stress Away
– Purification
– RC
– DiGize
– a diffuser
– lime vitality
– blue cypress
– Thieves Fruit & Veggie Spray
– 4 bottles and 32 pouches of Ningxia Red (that's 164 ounces, so 82 days worth of Ningxia Red if you drink the recommend 2 oz serving a day)
– Thieves Household cleaner (the only cleaner you'll ever need again to clean your house!  It's super concentrated too so one bottle will last you months and months)
Alllllllll of this for about $360 plus tax and shipping.  An incredible value for these products that are an investment in your health!
Not to mention wholesale pricing (24% off) all future purchases, an incredible oily community to help you learn all about your new products, and the opportunity to make money telling others about oils (totally optional).
---
I'll get an email when you sign up, so I'll be contacting you soon to get you added to our private group and help you get started using your oils.   If you have questions before then, feel free to contact me here or here or through my Facebook page or email at caitlin@mychocolatemoments.com.