I don't know about you but I think that having a balanced life is something that sounds amazing in theory and yet is something that so many of us (myself included) struggle with, amiright?
---
This post may contain affiliate links.  If you purchase a product through an affiliate link I make a small commission at no cost to you.  This helps keep my blog running so thanks for your support!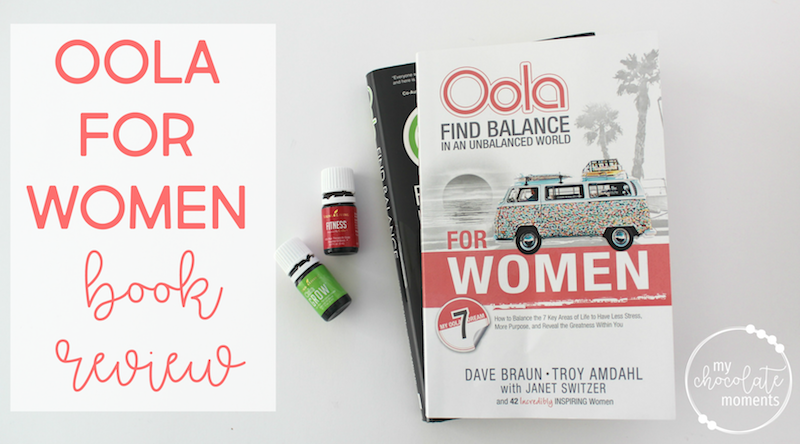 I had read the original Oola book a couple of years ago so when the opportunity came up to review the soon-to-be-released Oola for Women book I jumped on it!  I loved the original Oola book – it was funny and full of practical advice and tips…but the Oola for Women book was even better!  It's like Chicken Soup for the Soul meets Oola – this version has lots of personal stories, all from women, about finding balance in your life.
I guess I should back up and explain Oola though, shouldn't I?  Oola is defined as:
A state of awesomeness
A life that is balanced and growing in the key areas of health, finances, career, relationships, and well-being
A destination (i.e. getting to Oola)
Describing actions, insights, and goals that lead to a balanced life (ex. That's so Oola)
The ultimate plan for achieving balance in an unbalanced world
The Oola Guys, Dr. Dave and Dr. Troy, came up with 7 "Fs" that need to be balanced in order to find Oola – fitness, family, finances, field (career), fun, faith, and friends.  In their books they teach you what those seven are, why they're important, how to determine which areas are getting too much of your time and which areas aren't getting enough, things that hinder you from having balance and things that help you achieve balance.
My favorite part is the part that helps you concretely "score" the seven areas and easily see numerically (I lurveeeee me some numbers) which areas are weaknesses and which areas are strengths so you know where you need to focus.
I highly recommend this book for any woman (or the original one if you're a guy, but I'm pretty sure about 95% of my readers are female) who feels like your life is not quite balanced!  Also, if you're a Young Living member, we have a line of essential oil blends that coincide with the Oola concepts and reading this book will help you understand the background behind them.
Preorder here: Amazon/Barnes and Noble
This book was sent to me for free in exchange for my honest review.  These are my own opinions and thoughts.