Oh my sweet precious Parker.  He is usually so fun and smiley and expressive and happy.  But of course on days that he has pictures he clams up and gets all grumpy.  There was not one ounce of cooperation in him this day!  You will see lots of food in his hands – I tried all sorts of bribery to get him to smile (it didn't help much!  Ha!).  I am so happy with how his 18 month pictures turned out though.  And I'm so thankful for photographers who are able to grab those few cooperative moments!
He's so cute and I just want to squish his cheeks all day long.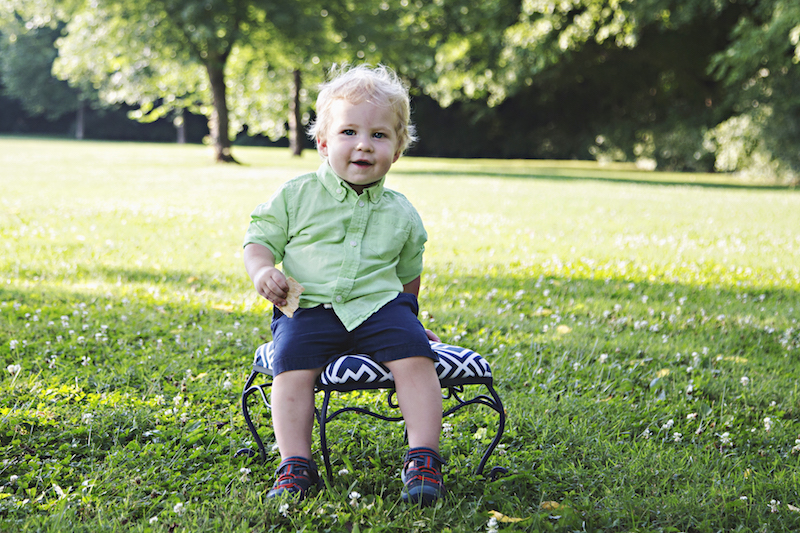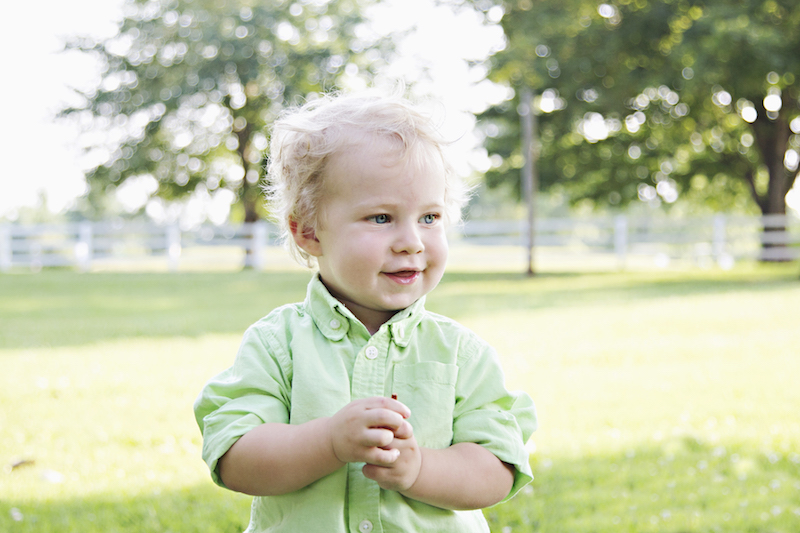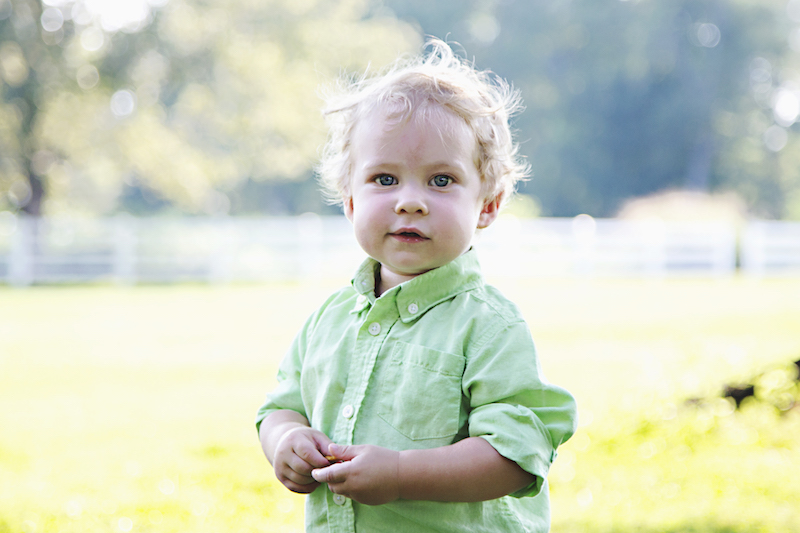 We tried it all – crackers, pretzels, applesauce, car keys…none of it made him happy and then he just had stuff in his hand for all the pictures.  Sigh.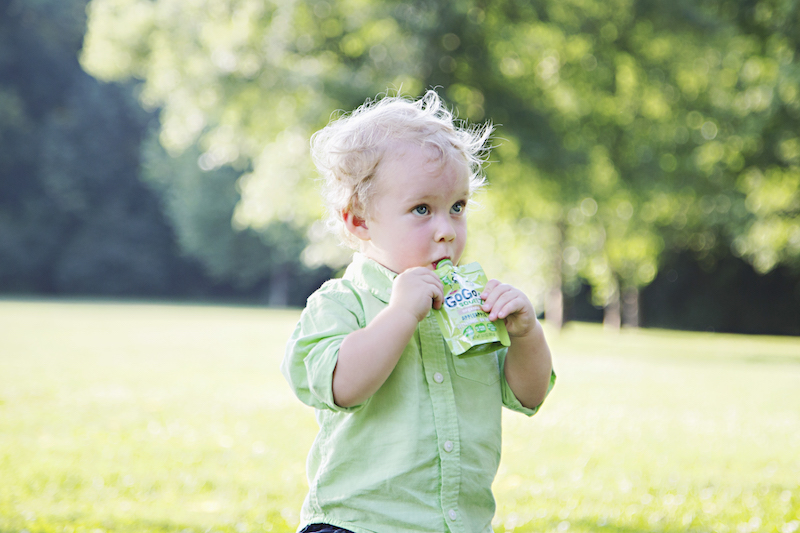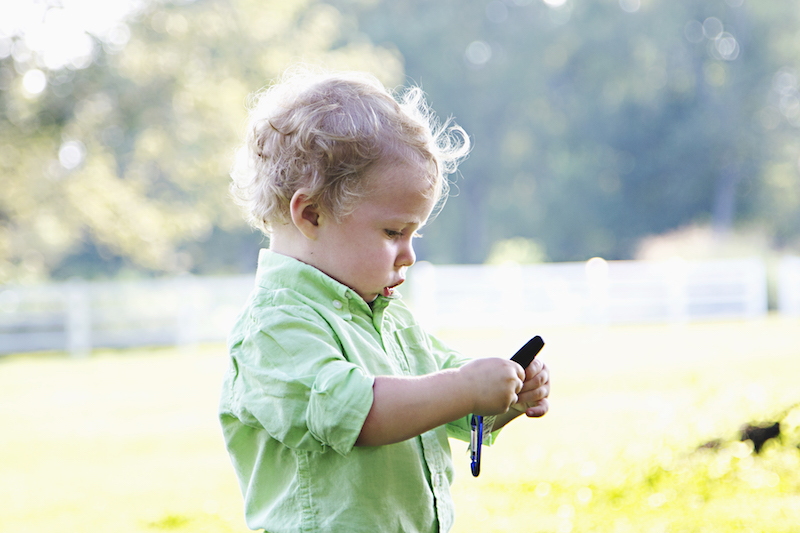 I'm so in love with this shot. Those eyes get me every time!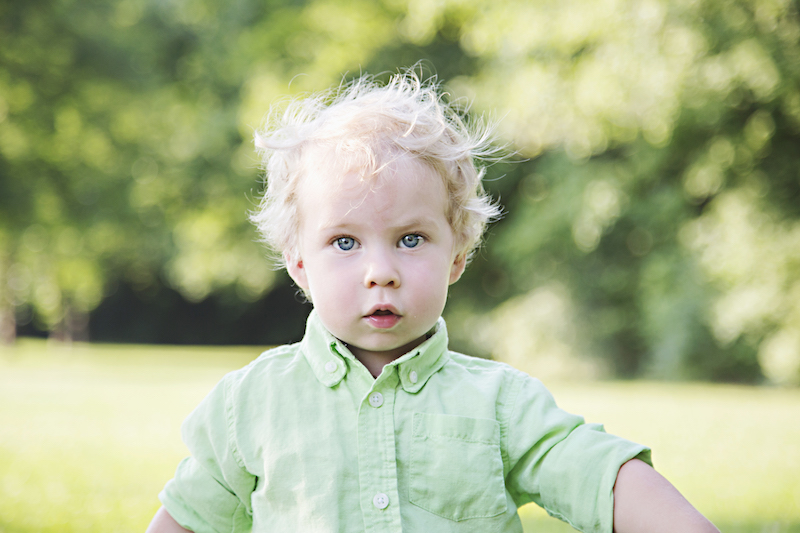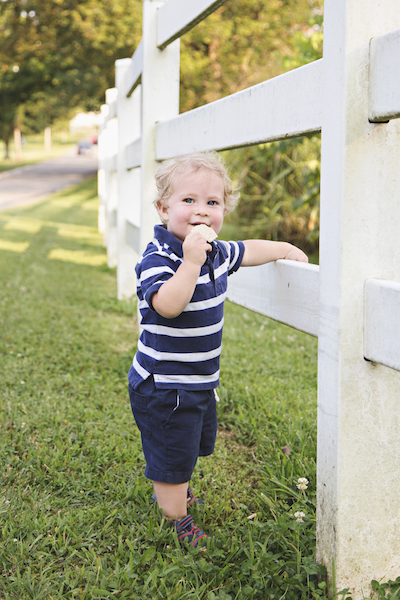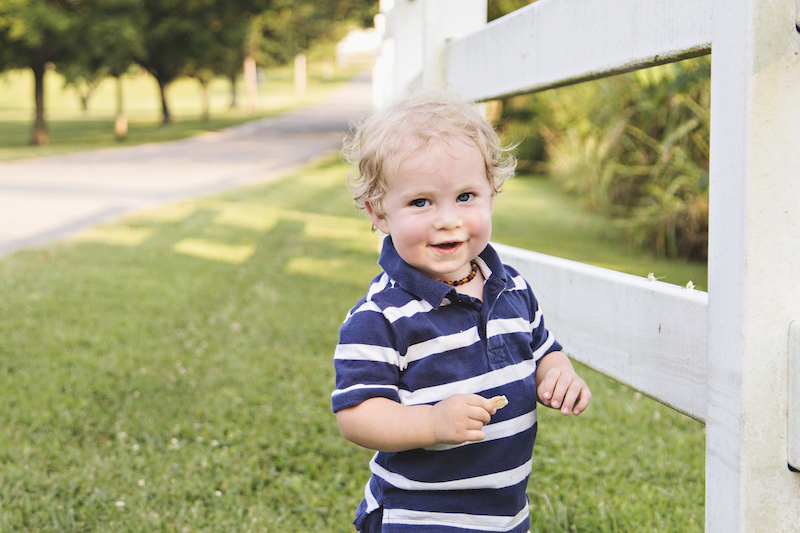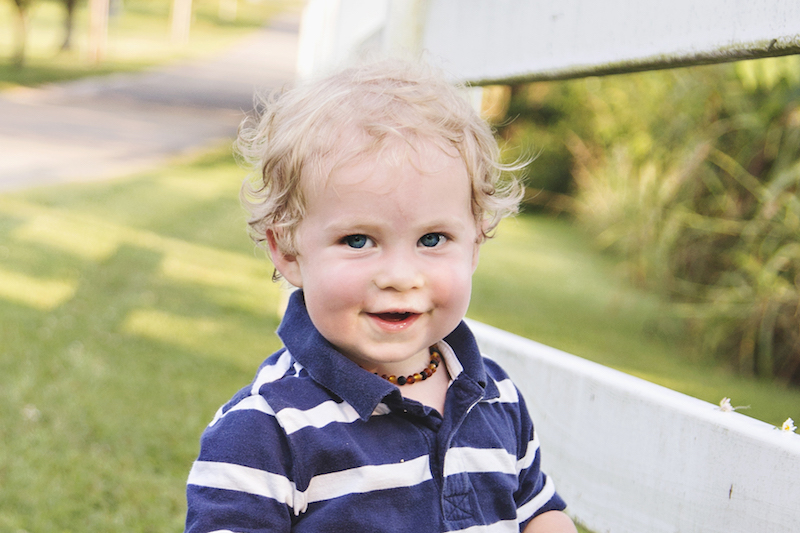 I have a picture of myself at 18 months in a little metal bathtub so we recreated a similar one when Hudson was 18 months old and then again with Parker.  This time Shelly brought a bubble machine and I am in love with how they turned out!
…and I want a bubble machine of my own because that thing was super fun.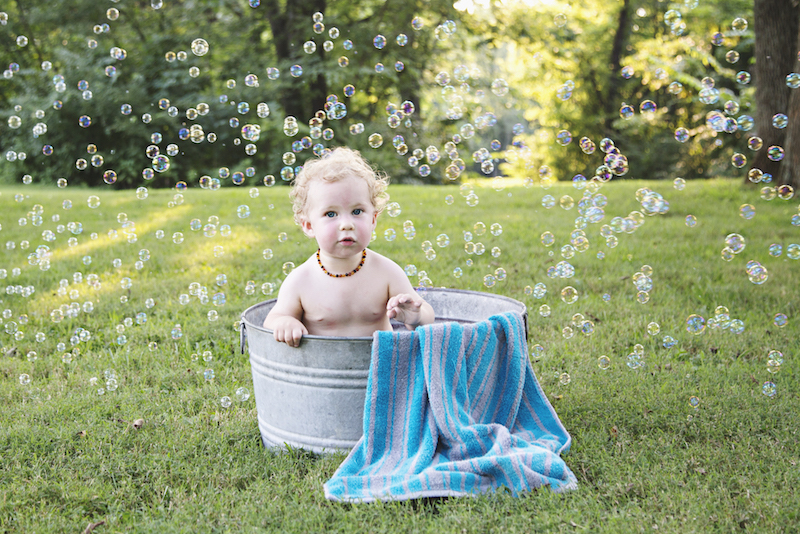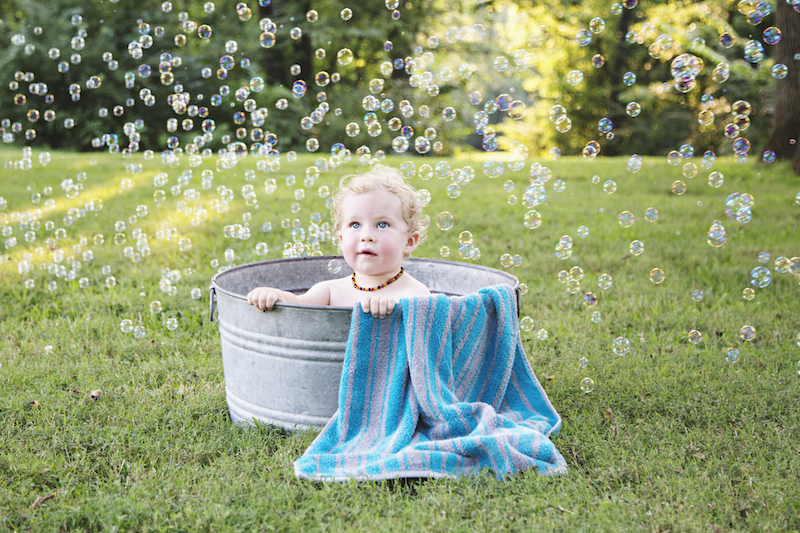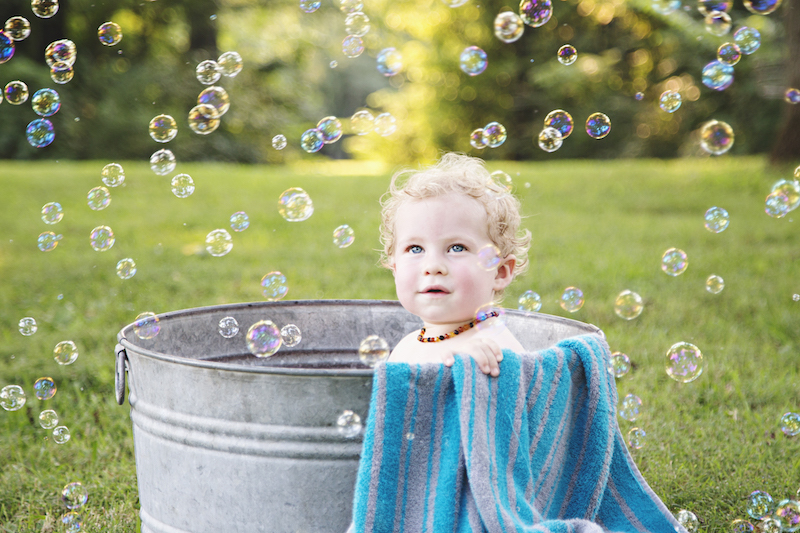 I thought letting him listen to some of his favorite songs on my phone might perk him up but then he just wanted to hold it up so it was in the way.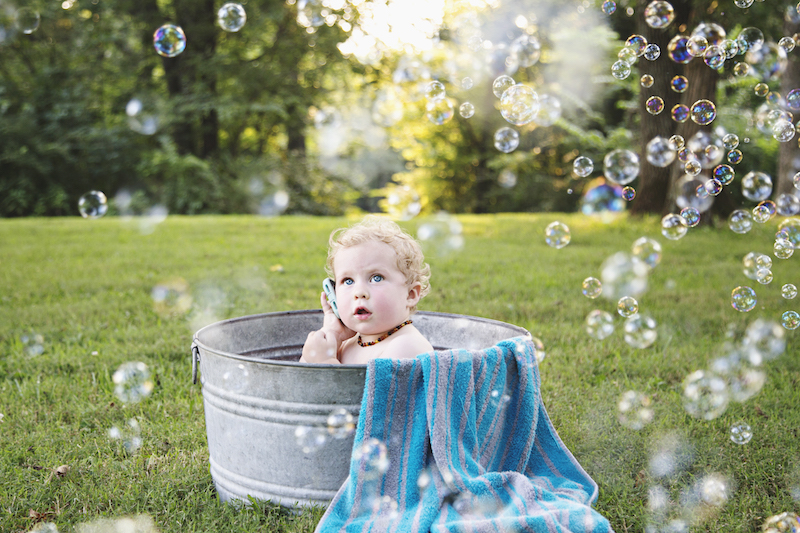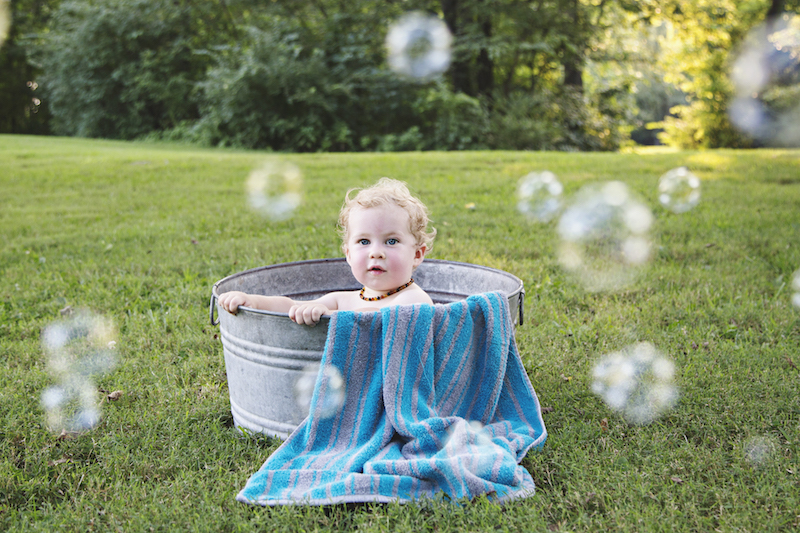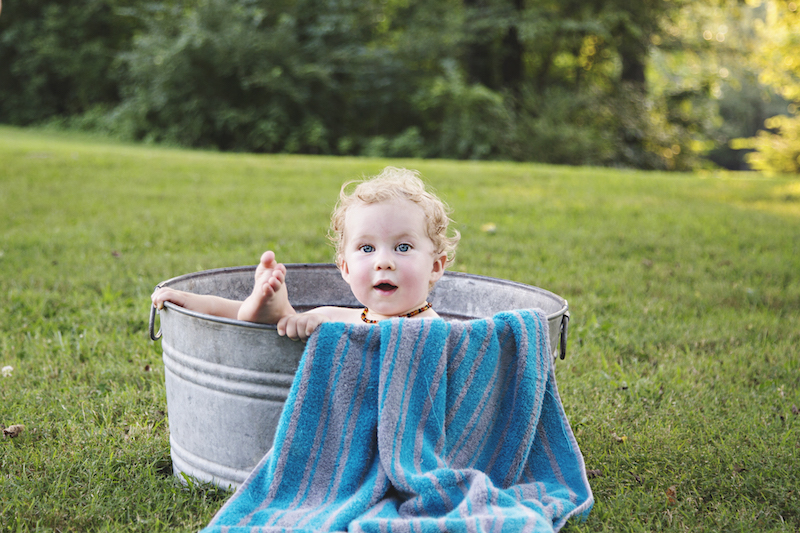 Baby toes…so adorable!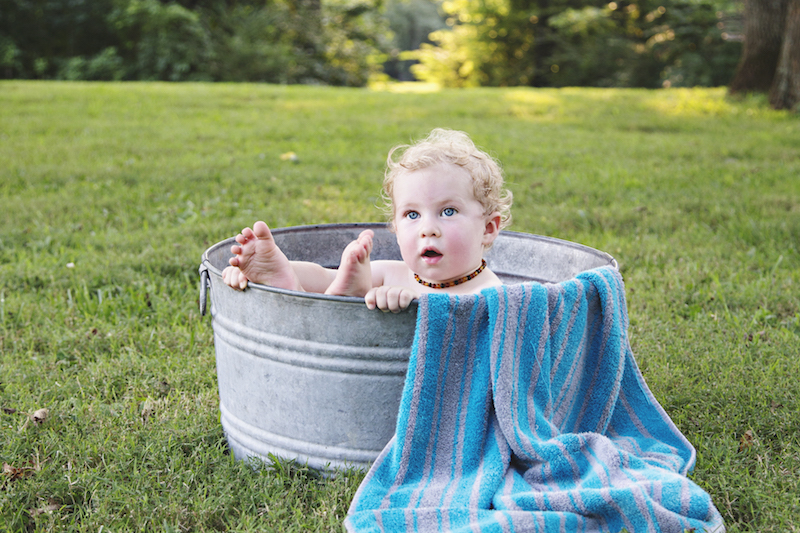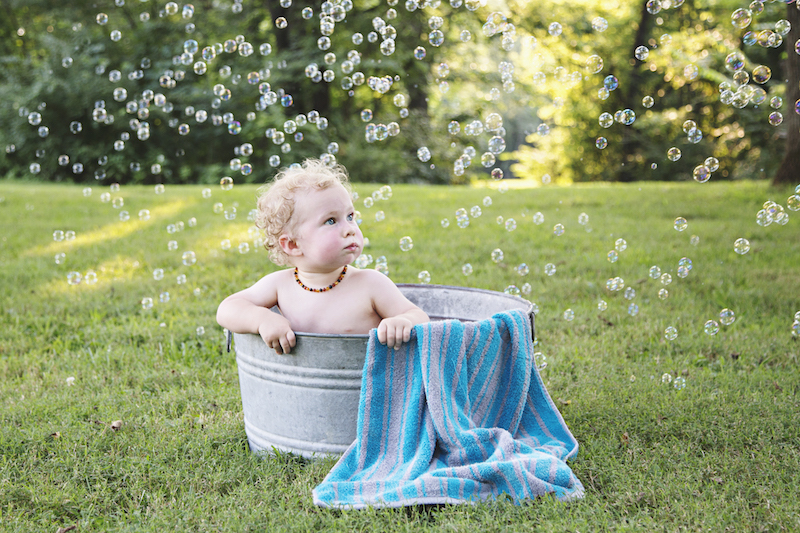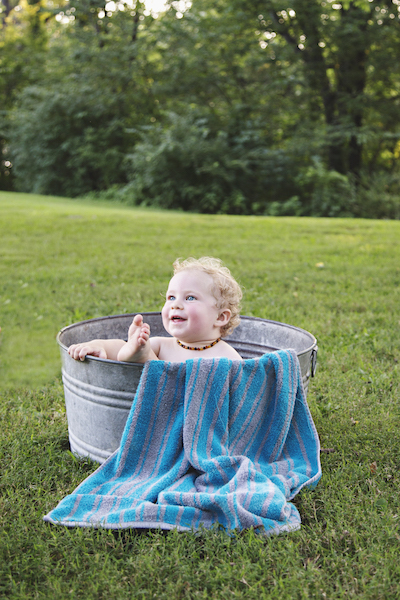 Finally a smidge of his happy personality emerged once we were almost done.  (this was him saying "yay!", not trying to get out of the bucket)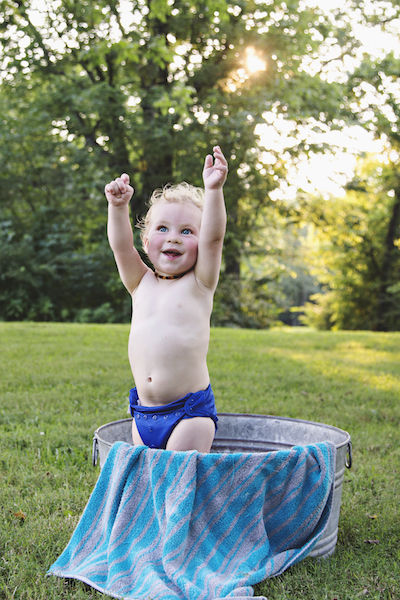 He made us work for it, for sure!  It was super crazy hot and we were all pouring with sweat (and Shelly was 8 months pregnant so that had to have been miserable) but thankfully we ended up with some precious pictures of Parker.
(photo credits to Shelley at Sweet Dreams Photography)