It's that time again…loads of pictures and updates on what our kids (and ourselves, but mostly the kids) have been up to the last month.
Parker
Here's a picture from his 18 month checkup (I shared those stats here).  Not a lot of change this month.  I don't think he has added any new words or signs since last month, although I do think he is using the words he knows a little bit more.  No new teeth yet either.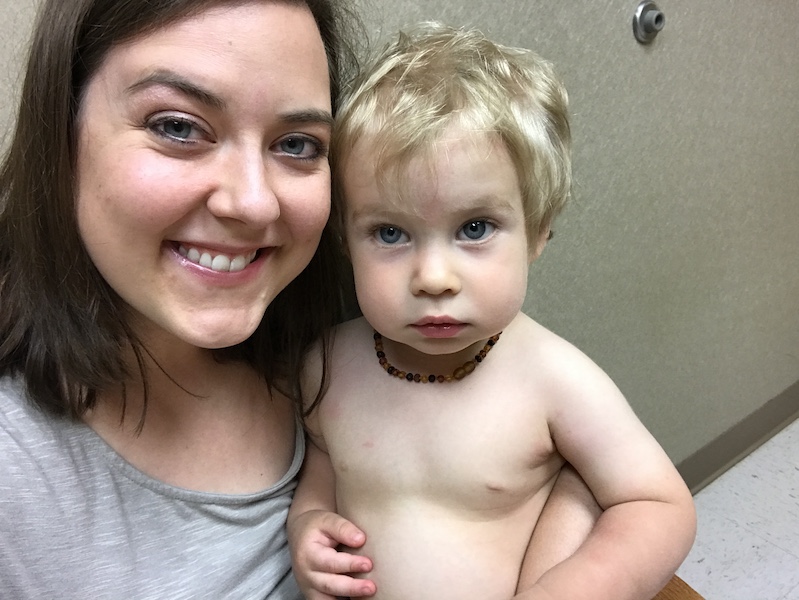 Our big, BIG news for Mr. Parker this month is that he has been sleeping in HIS OWN BED (crib) some.  This particular day that I took the picture below I had put him in there during nap time with some toys to play with because he was refusing to sleep and he ended up falling asleep in the crib!
That was just kind of a random day.  The really exciting part has been at night.  For most of his life I have nursed him to sleep or, as he got older, nursed him and then laid there with him in our bed until he fell asleep (which didn't take very long).  However, recently it had started taking longer and longer to get him to sleep and he was wanting to climb all over me instead of just laying there quietly.  I had been down that loooooong road before with Hudson and didn't want to repeat it with Parker, so one night after I fed him and he clearly wasn't falling asleep in our bed I tried putting him in the crib.
Lo and behold he laid down on his own and fell asleep.
Listen.  Hudson never, and I mean NEVER, did that.  In fact, if you even sat him in the crib so you could do something like switch laundry over he would scream like he was dying.  There was no crib sleeping for him.  So this is A.Big.Deal.
Parker has done great.  Now at bed time I feed him, lay with him for 10 minutes or so just to cuddle and help him calm down a little bit if he's still wound up, but then I put him in the crib and leave the room and within minutes he is asleep.  It's amazing!
He has yet to stay in there all night long.  Usually he wakes up sometime during the night and at that point ends up in our bed.  But, to even have him in his crib for a portion of the night is wonderful!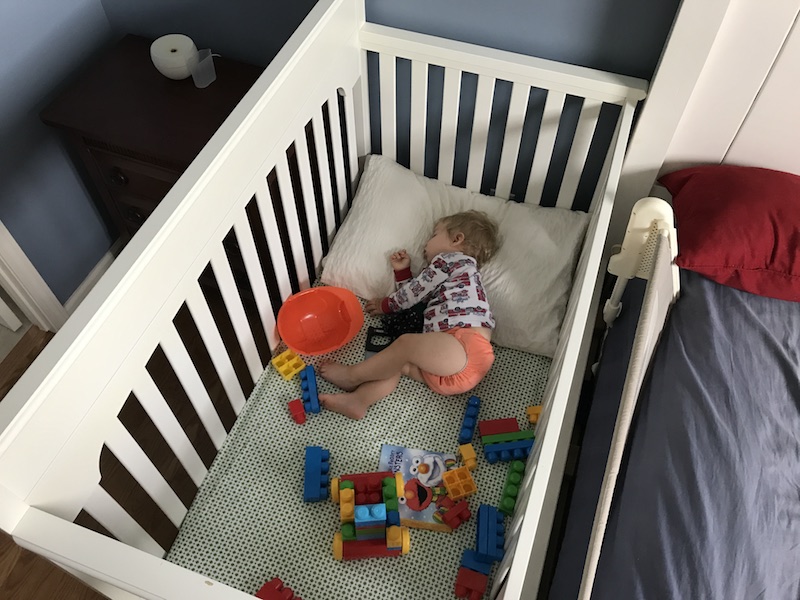 Naptime is still in our bed but I may start trying the crib for that too.  I kind of enjoy the naptime snuggles while I work though :)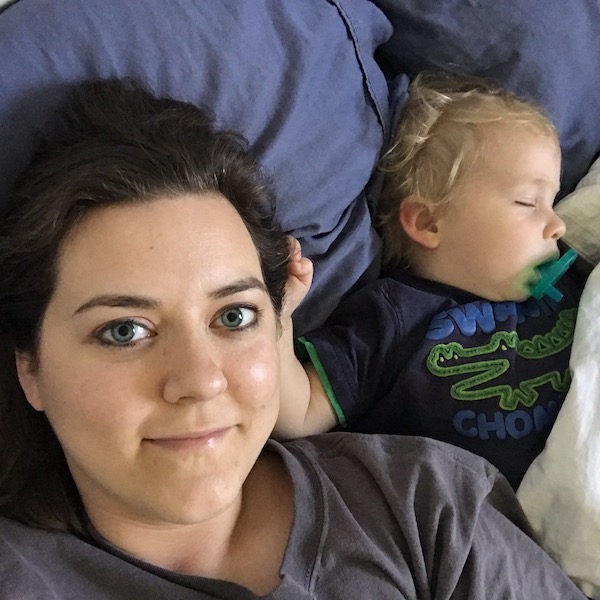 nap hair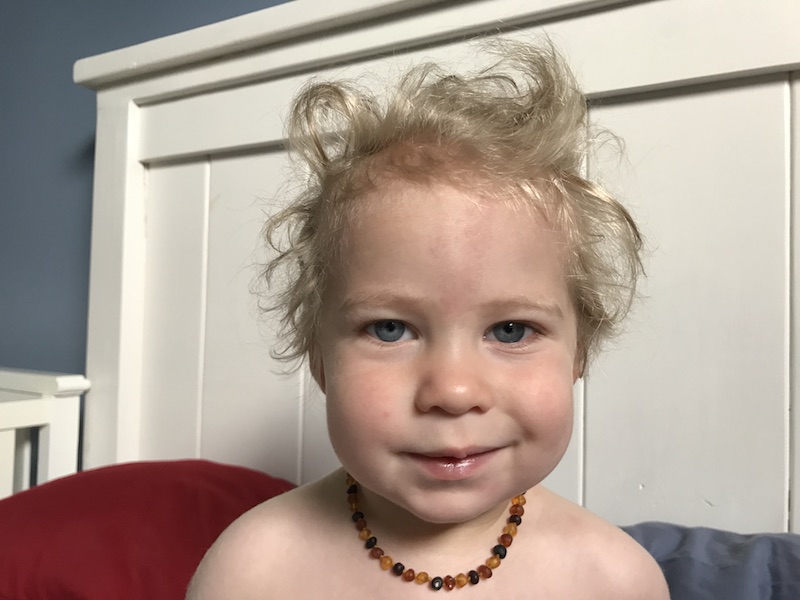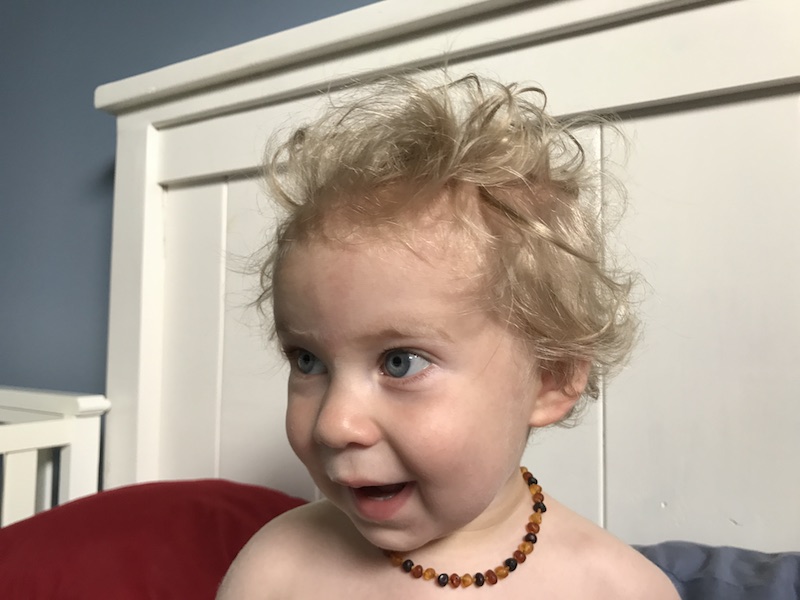 Different nap day (not so crazy hair!) – he is usually so happy and smiley when he wakes up!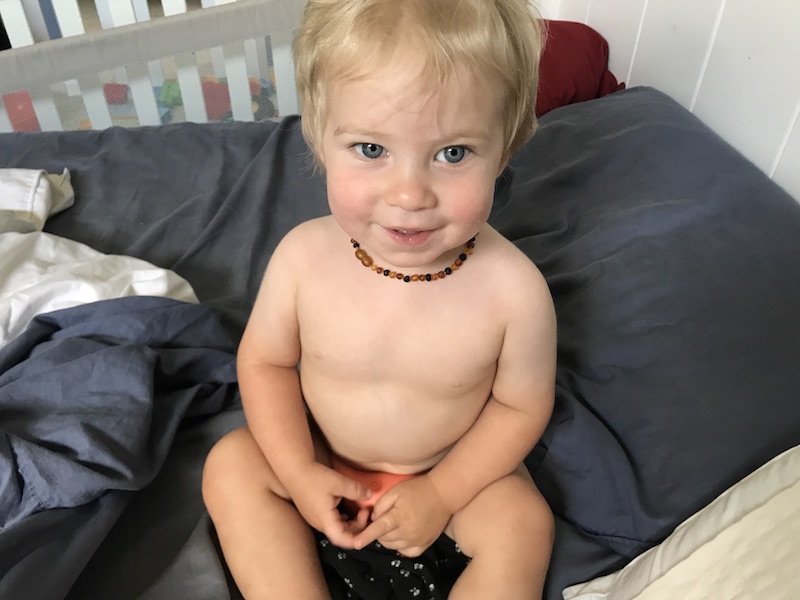 Riding his wooden horse while I work out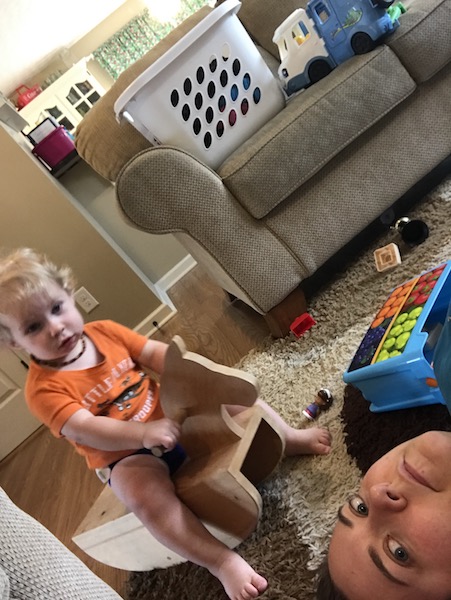 He climbed under one of our end tables and got stuck, poor guy.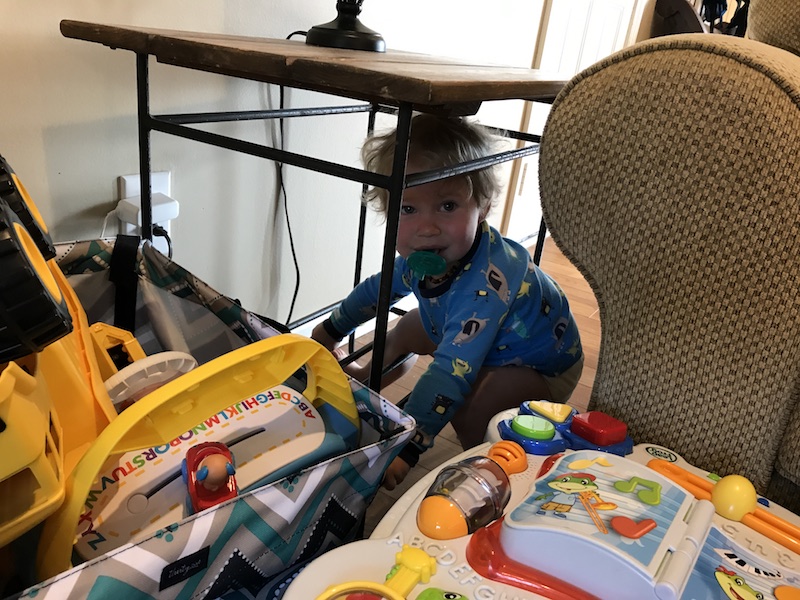 When he gets mad at you he turns his head and won't look at you.  It's pretty comical.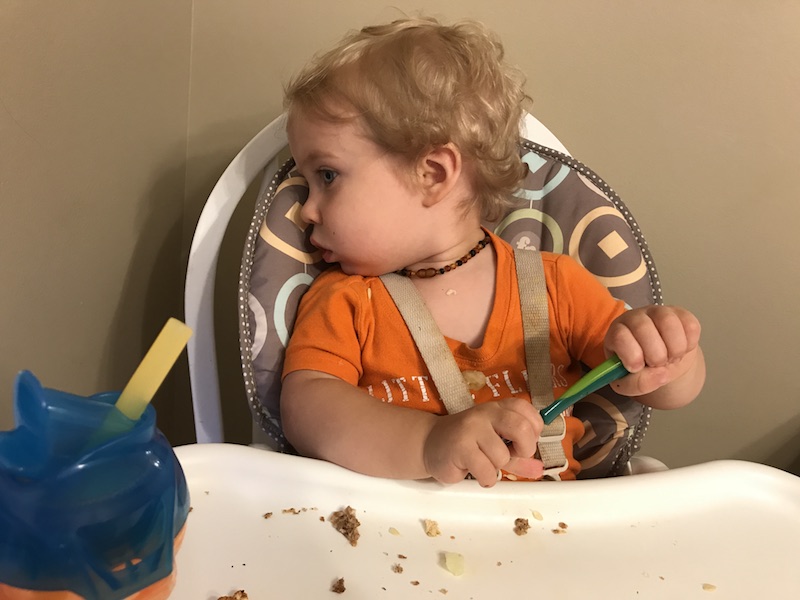 We've had some extra fussy evenings recently where he is super unhappy while we're trying to fix dinner and/or wanting to climb on and get in to everything.  Babywearing to the rescue – as soon as I put him on my back he chills right out and hangs out there while we get our stuff done.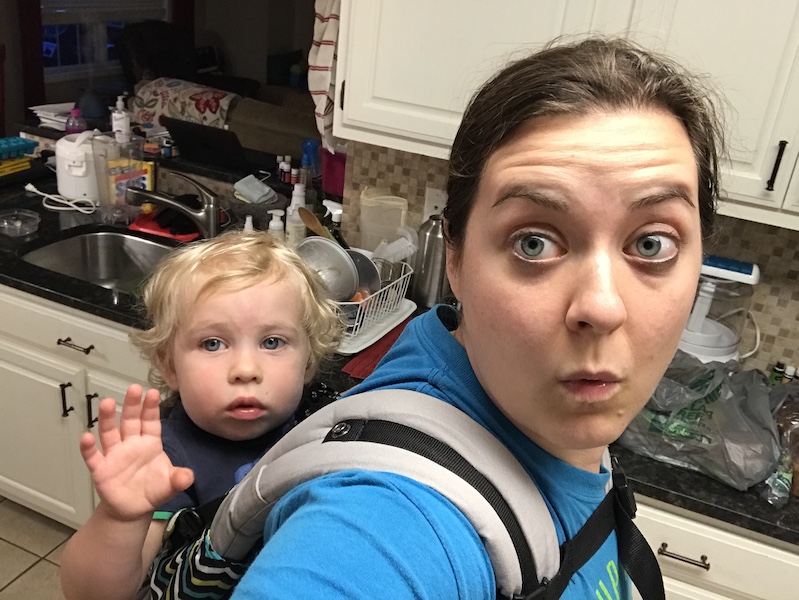 Speaking of climbing…it's constant!  He moves chairs around wherever he wants them and uses them to try to get stuff down.  I spend most of the day trying to keep him out of stuff.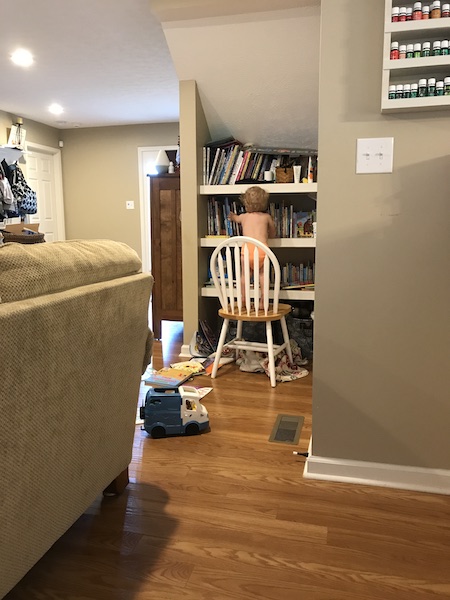 He's such a funny little happy guy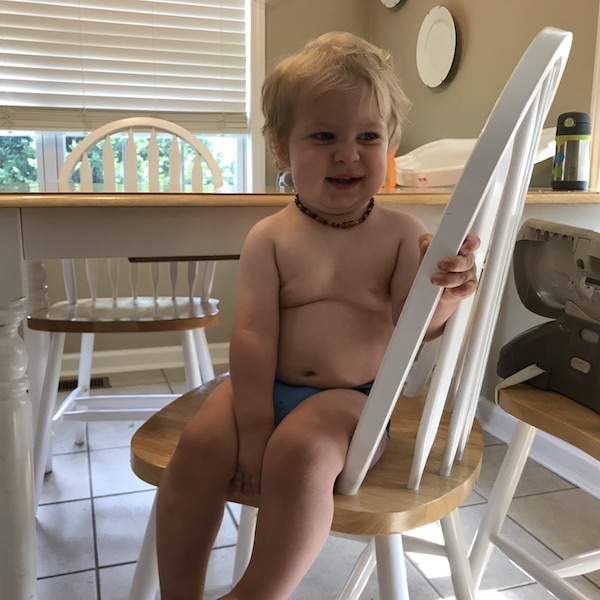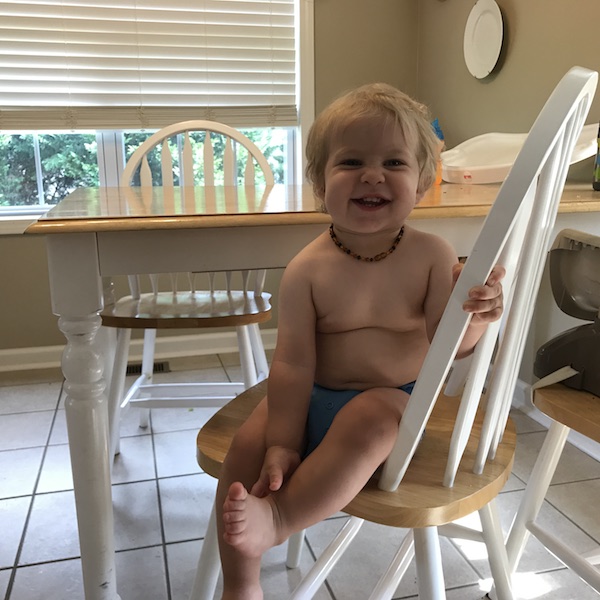 Big 'ol Ningxia Red mustache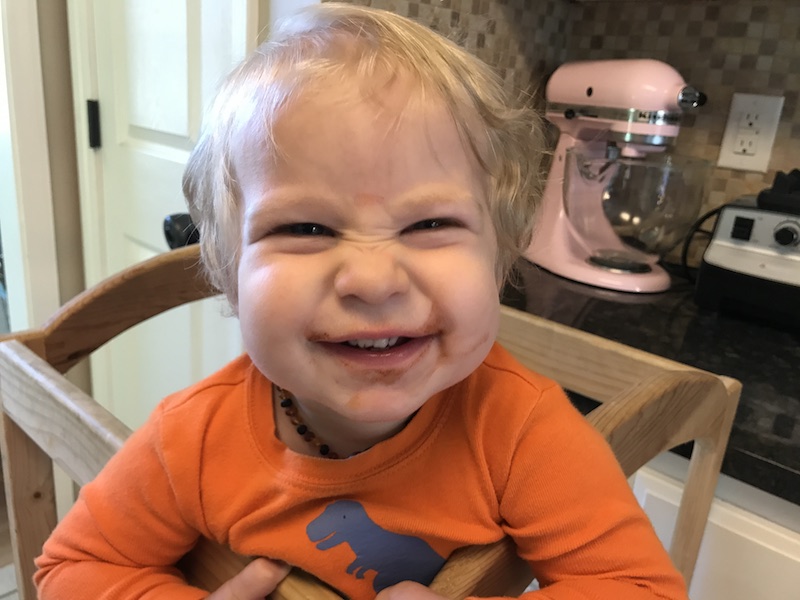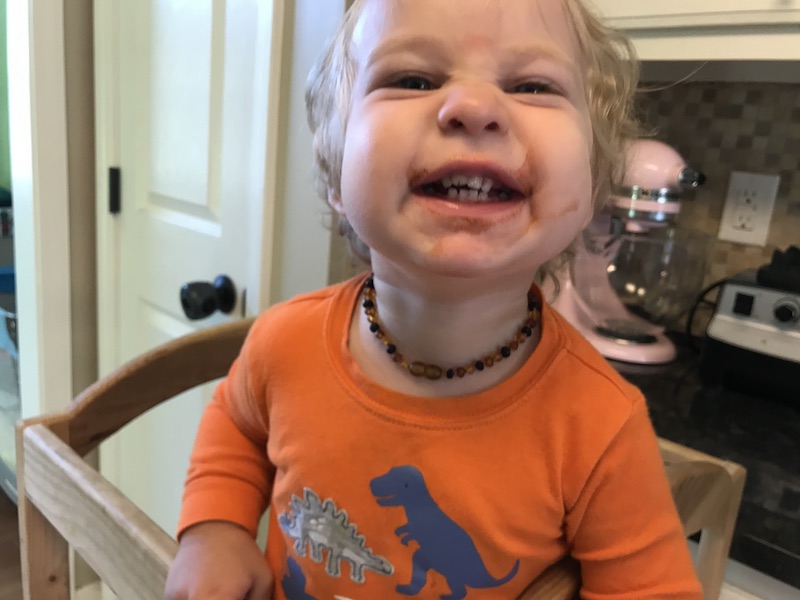 Michael has this portable keyboard and the kids love playing with it!  Parker looked so focused and adorable "working" on his computer!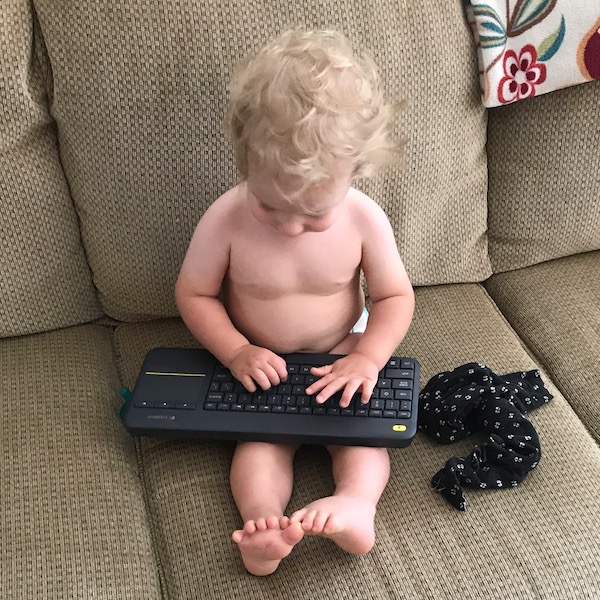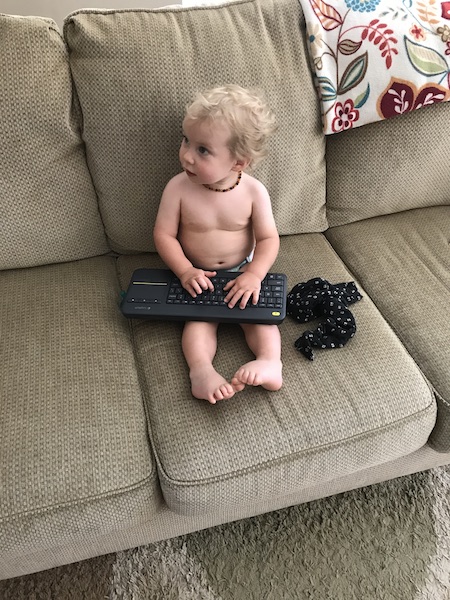 This was quite the get up!  He brought me his backpack and had me put that on, then he got the goggles on himself (or maybe with some assistance from Hudson) and Hudson's rain boots on himself and clomped around all decked out for a couple of hours.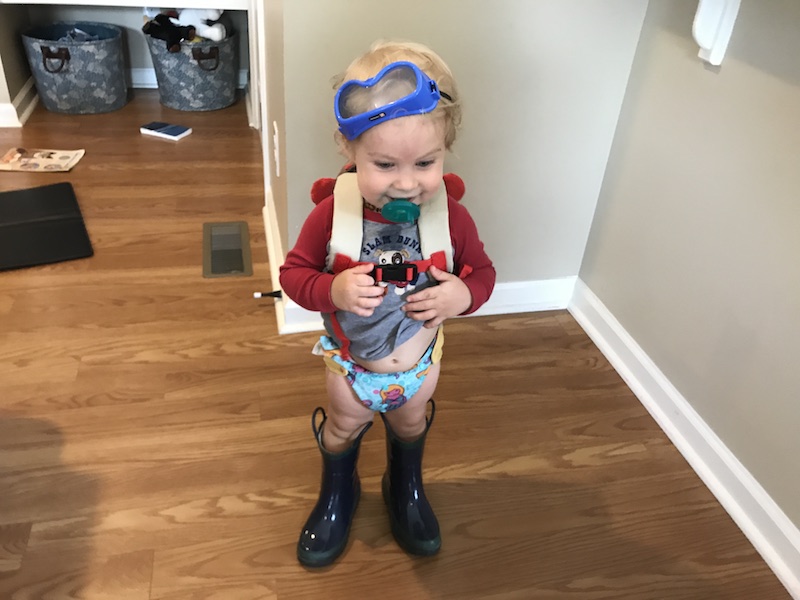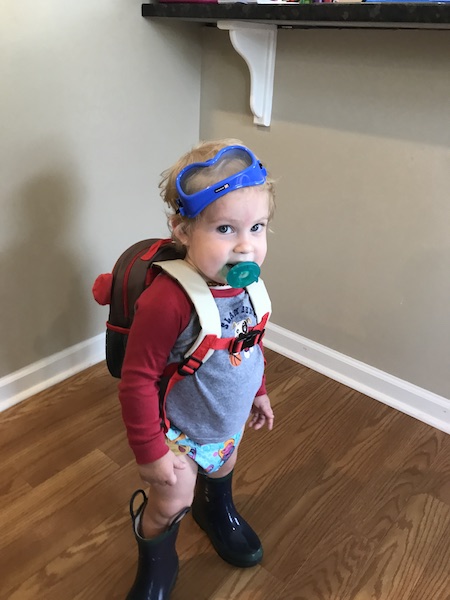 Hudson
My big boy is growing so fast!  We aren't doing any formal preschool right now (not at a school or even a "homeschool preschool" type thing) but he does love doing sticker activity books, coloring, crafts, that sort of thing so we do those quite a bit.  The Dollar Tree has the best little activity books for kids – I get a lot for church there but I found this paint with water book too and he had a ball with it!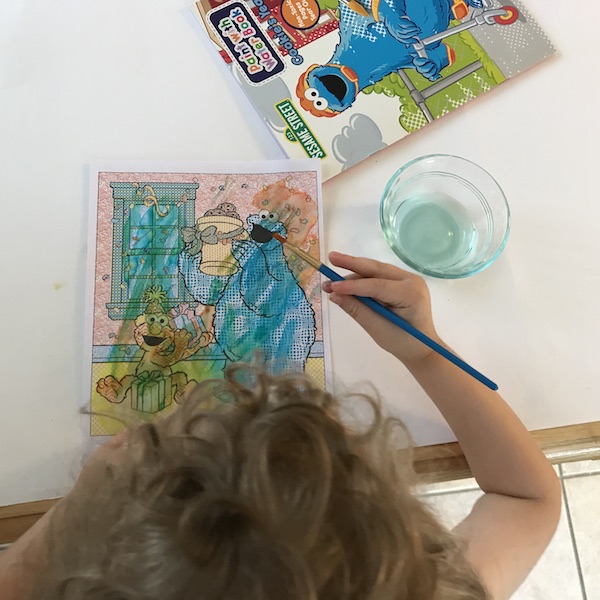 We've started doing a "kid's sing" time at church on Sunday nights for about 15 minutes before service starts.  Hudson loves it and I've been so proud of him participating, calling out songs he wants to sing, and even getting up in front to sing.  No way would he have done this a year ago!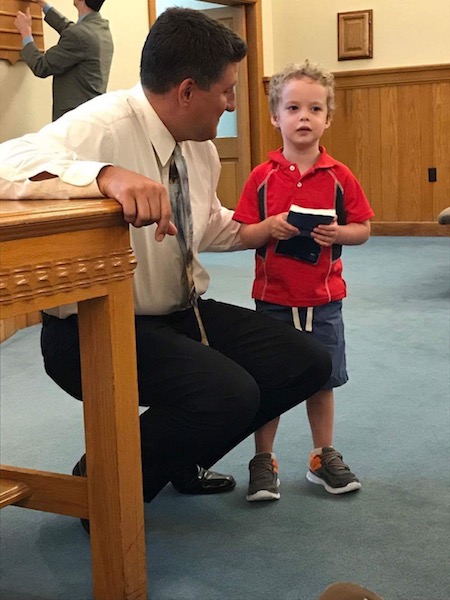 He has just the sweetest heart.  He LOVES to bring me flowers – he is so proud to bring me "pretty" flowers, whether they come from the store or a dead one from the yard.  And you better believe I cherish them all!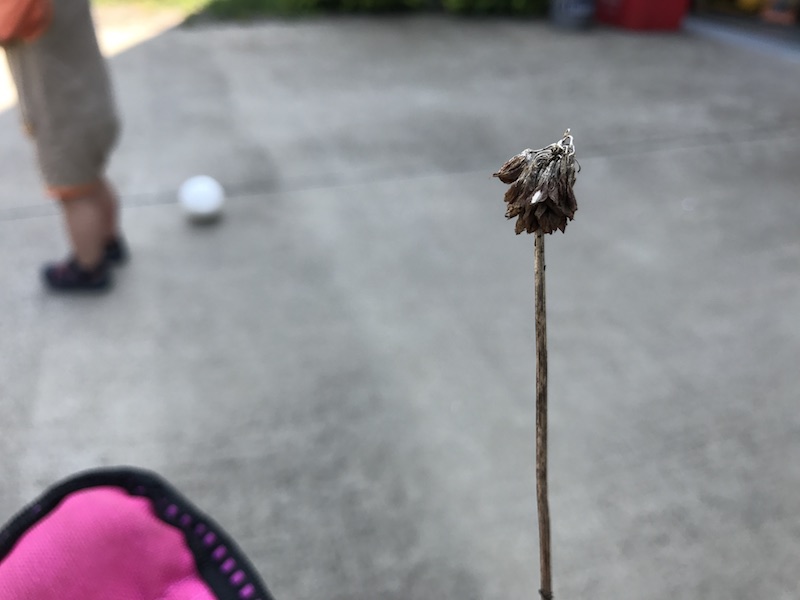 He really loves to take pictures with my phone.  I found this one of his fuffle (along with some of his tractor and the carpet) from one of his recent photoshoots ;).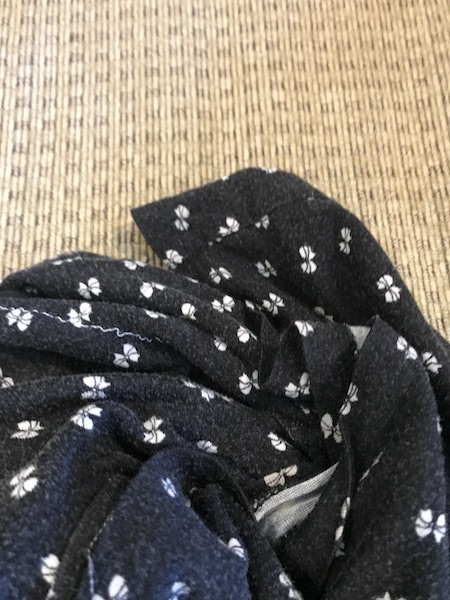 Some other Hudsonisms:
He's been helping us set the table for meals but he calls is "separating" the table, which I think is adorable
We stumbled on some cake videos on YouTube recently that Hudson loves and now he asks to watch "cake videos with that same girl!" (except he pronounces "videos" as "bideos" – so cute).
Family
Unless you were living under a rock, you know that this last month brought with it a total solar eclipse that went from coast to coast.
Michael had been talking about it since probably a year ago but I honestly wasn't too excited about it.  In fact, I almost didn't even decide to go outside because I was just kind of like "what's the hype?".  I am so glad that I changed my mind at the last minute thought because it was SUCH a cool experience!
Our house was in the path of totality so we got to see the total eclipse for about 2 minutes.  Michael was at work and it was during the boys' nap time.  I put Parker down (he's too little to know what was going on anyway) and then took Hudson out on our deck to watch.  He really didn't even pay attention to any of it until we hit totality and everything was dark.  It was so SO incredible!
I took a picture but it turned out so puny compared to all the other amazing shots I saw.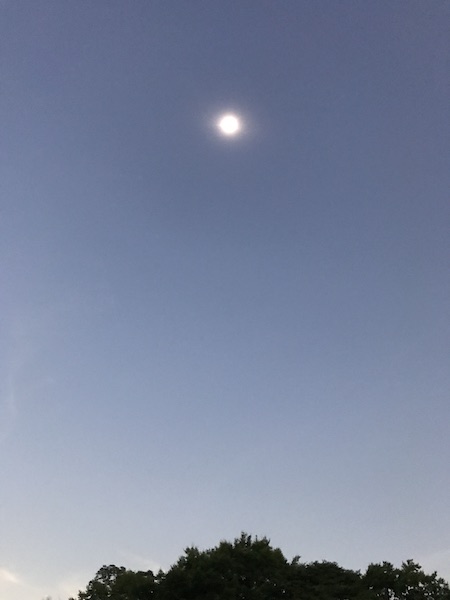 Hudson wanted to "hold" Parker so they snuggled in bed like this for a bit.  Adorable.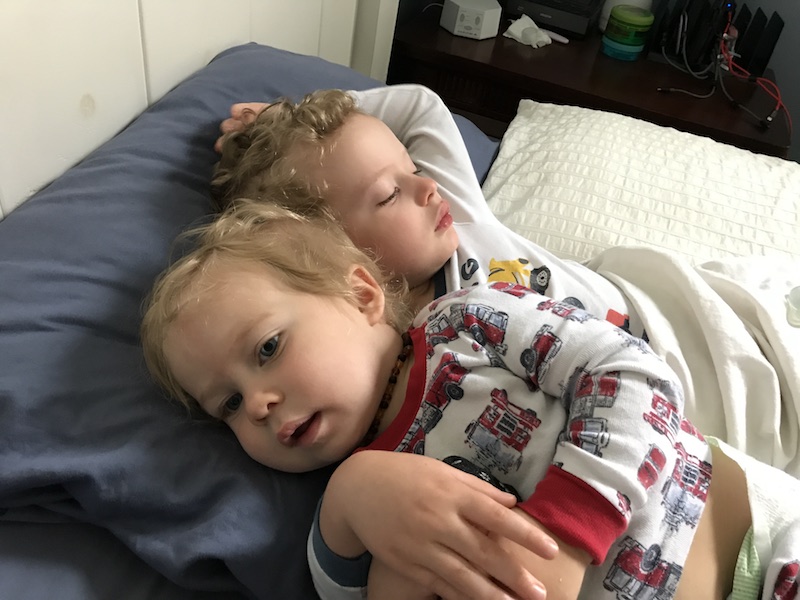 Reading together.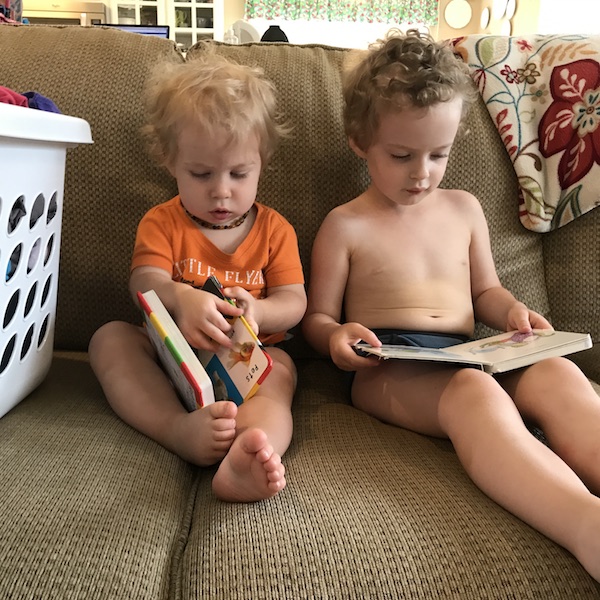 They love to make "nests" with blankets and have me cover them up.  They fight over the blanket if they try to share so I usually have to get them each their own.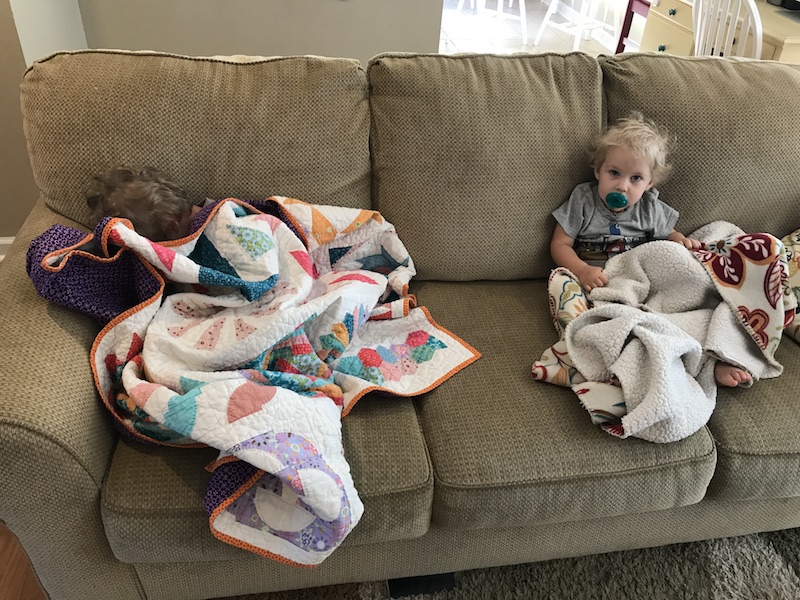 Family time is the best time.  Playing playdough and looking at woodworking projects with daddy.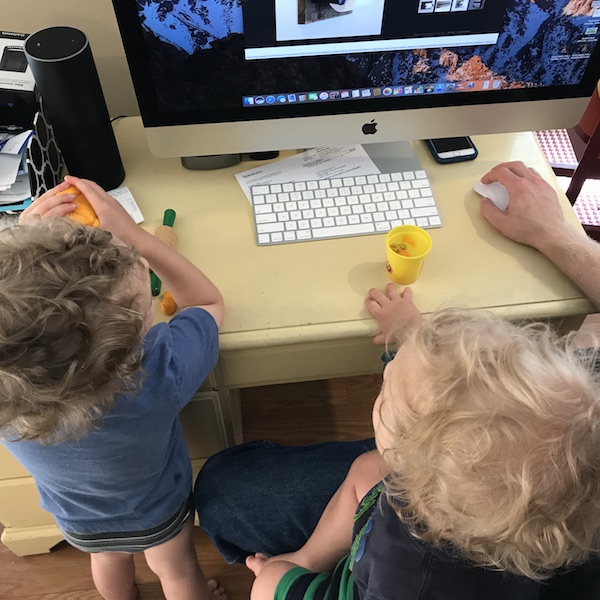 I found some water gun shooter thingys and we took them down to the creek near our house.  The boys loved them!  Parker just splashed his in the water, he didn't really know how to shoot it, but Hudson loved squirting the water out.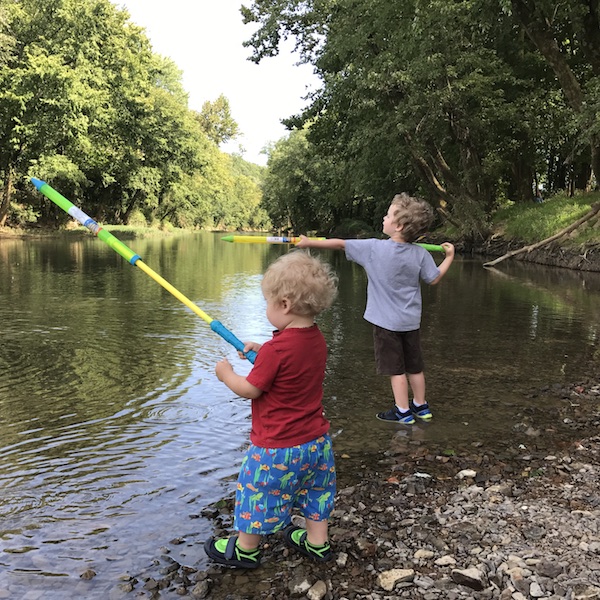 I made a little sensory bin with dried beans and the boys have played and played and played with it!  It's especially perfect for in the evenings when we're trying to get supper ready.  I can set them up with it in the playroom and that keeps them pretty occupied while we cook.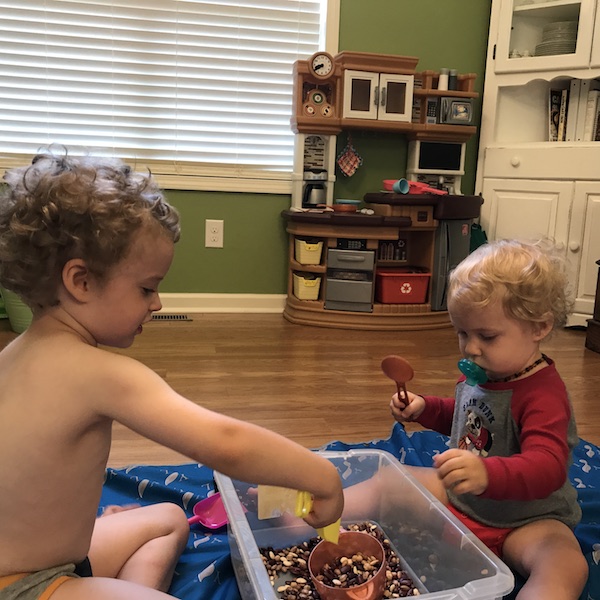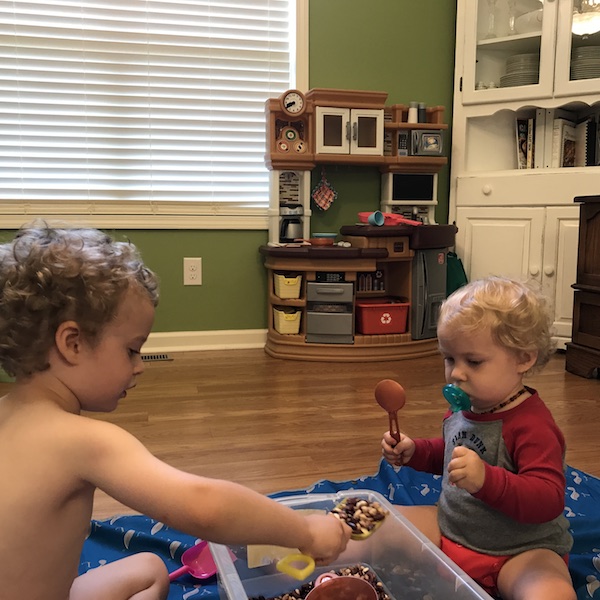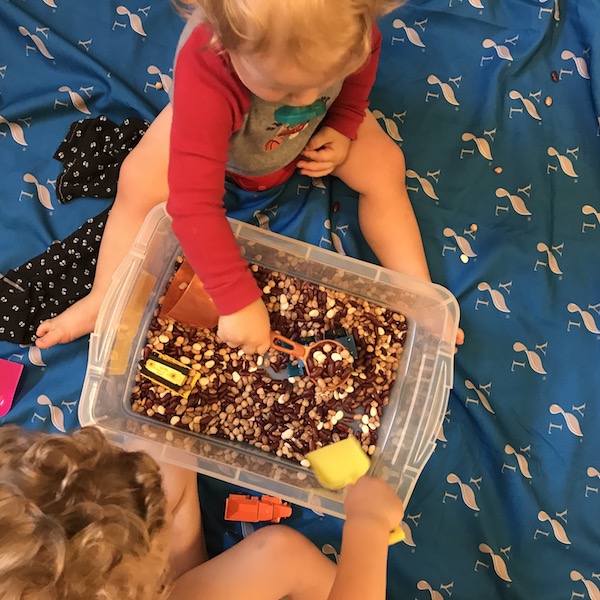 Rocking in the chair while I did my workout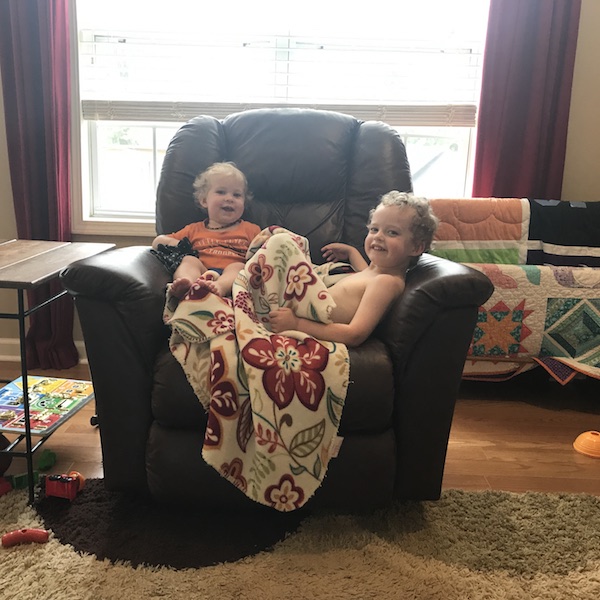 Snack time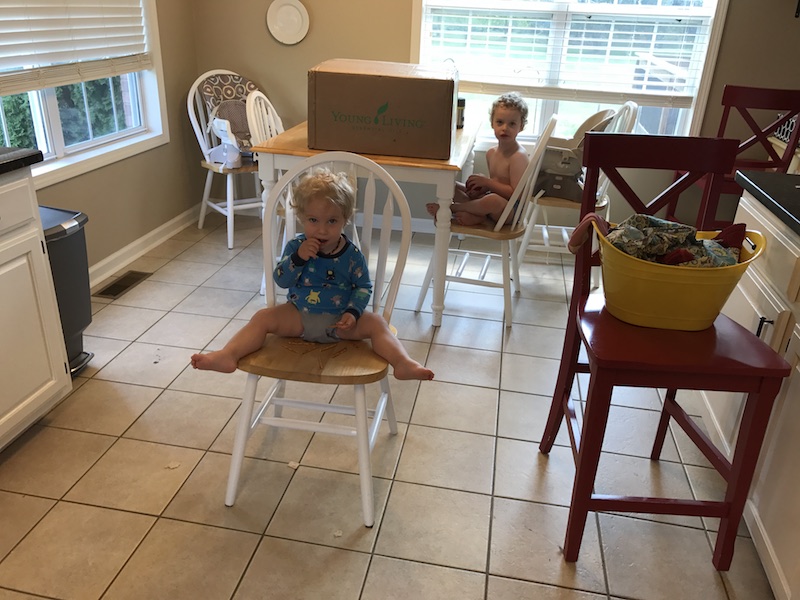 I'm not sure what's going on here exactly, but I'd say they are "helping" me take some Instagram pictures.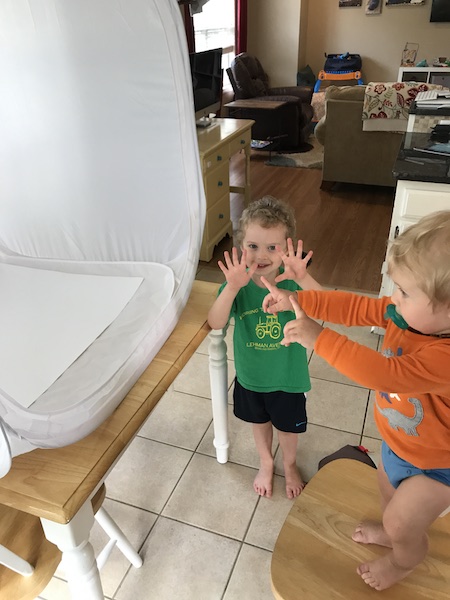 Watching daddy mow the yard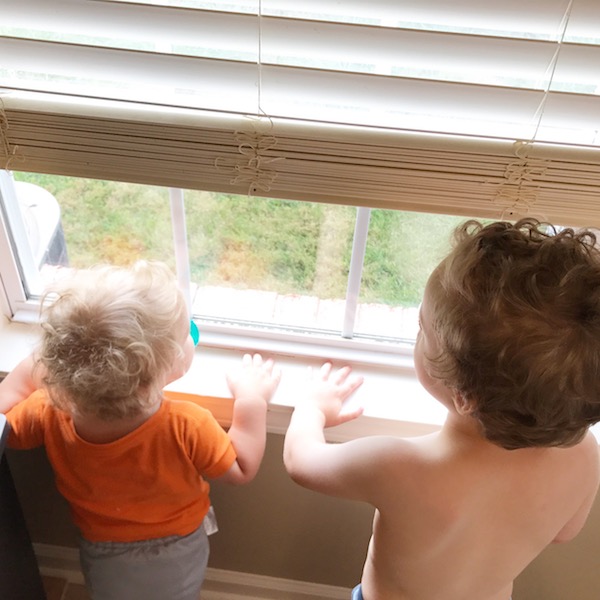 Michael has a full sized waterproof Bible and the boys each have mini ones (just the New Testament, Psalms, and Proverbs).  These are so perfect becuase the pages are plasticy and won't tear – they've held up really well.  This picture of them all with their matching Bibles was just too cute.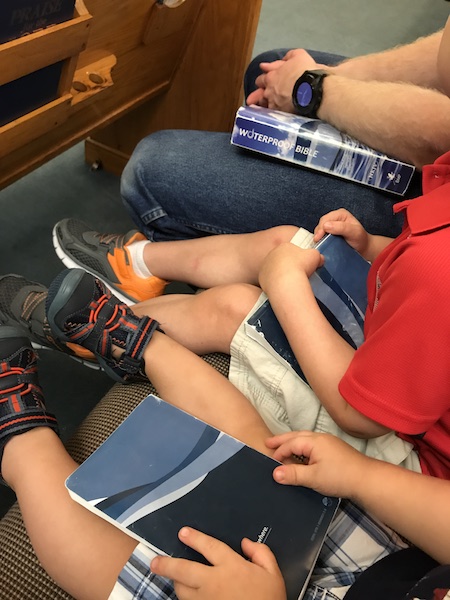 Beautiful rainbow in our neighborhood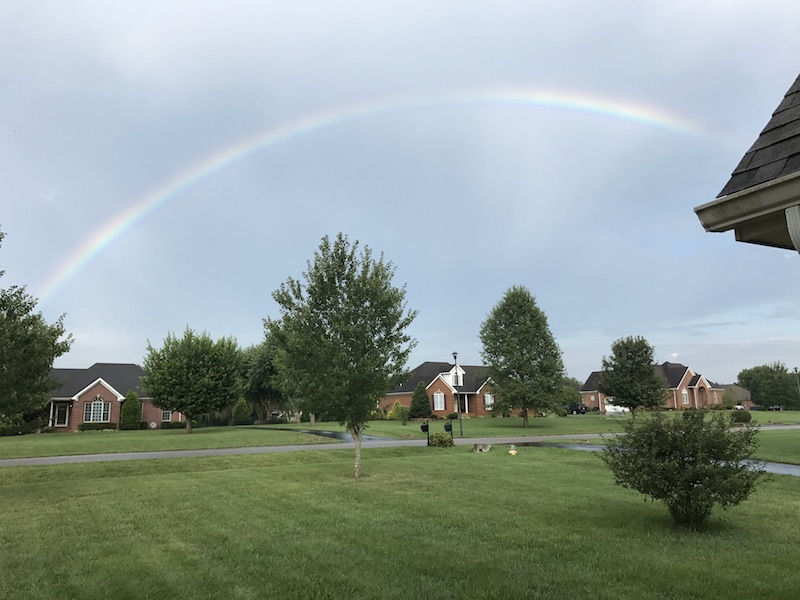 Job updates
I don't usually have a lot of updates for Michael and me because we typically don't have a lot of new stuff to share from month to month.  This month though we BOTH have a little bit of job news.
Michael got a new job this month!  He's still at the same company and same office so it wasn't much of a transition, but he's doing a totally different job and loving it.  He had already been doing the job for several months as part of a rotational assignment but this month he officially got hired.
I also reached the rank of Gold with my Young Living organization.  I know to anyone outside of Young Living that doesn't mean anything but it was a big deal for me and my team so I had to include it.  When I first started with Young Living I looked at the income disclosure and decided that ranking to Gold would be really amazing because that would mean I would have replaced my previous full-time income.  It seemed like such a far off dream at the time so to have now reached that goal feels so good!
Here we are celebrating right after we hit Gold with glasses of Ningxia Red :).
And that's a wrap for August!  See you again at the end of September!