After last month's big adventures, October was a fairly chill (in a good way) month.  Here's our October 2017 family update!
General family stuff
I love having family Halloween costumes but this year the idea in my head did not translate well in real life (read: it was a disaster trying to make them).  We were playing cards: King of hearts, clubs, spades, and diamonds since there are four of us and our last name is King.  Clever costume, but not as cute as I'd like.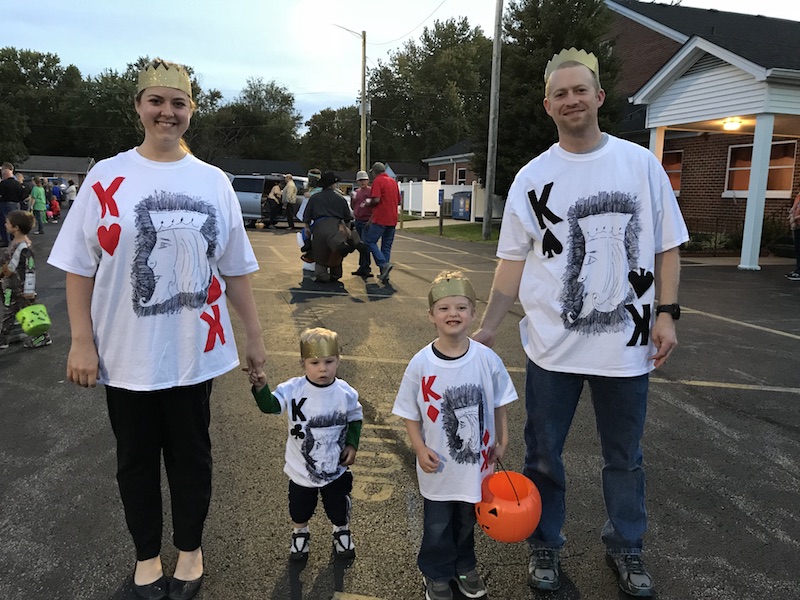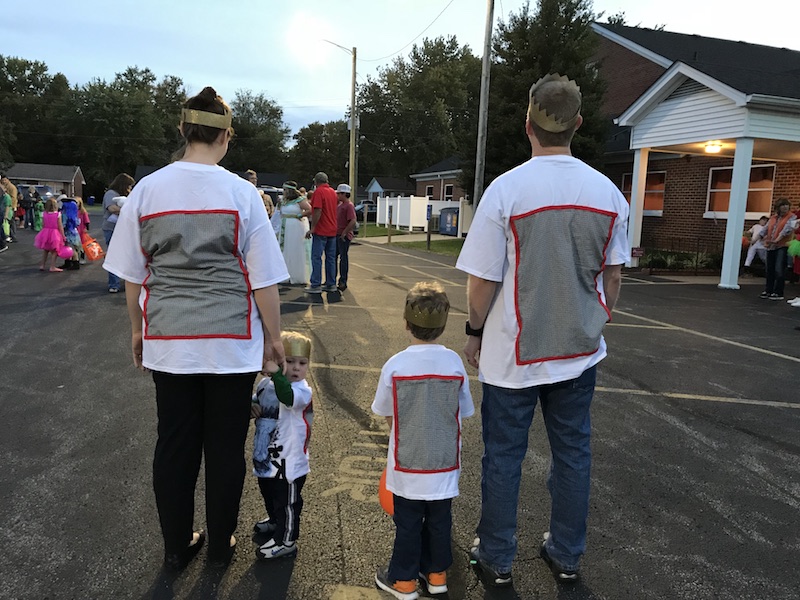 Getting candy at our church's Trunk or Treat
This month our whole family got some sort of crazy stomach virus thing.  The stomach part was (thankfully) pretty short lived but as soon as the stomach part was over we each had cold symptoms (congestion or sore throats) that lingered around for a bit.  Also thankfully the kids did not get hit nearly as hard with it as Michael and I did.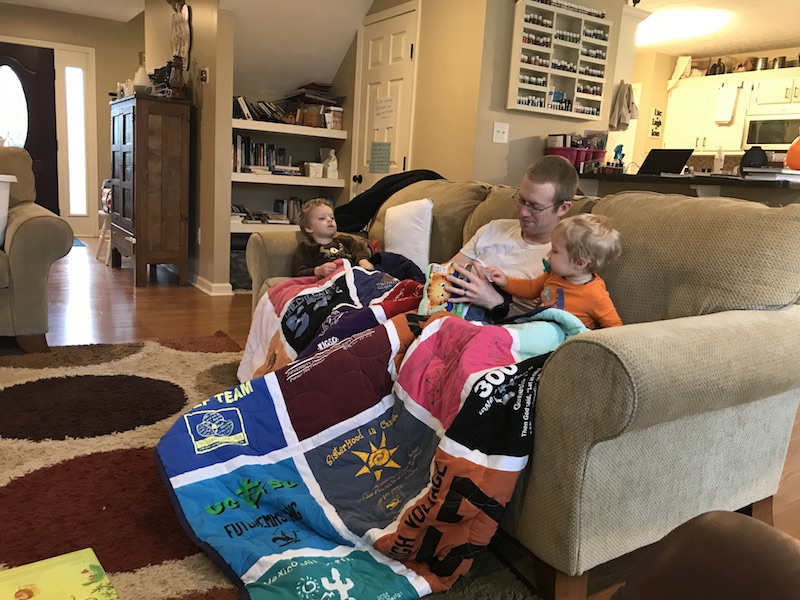 I just had to sneak this picture during church of all my boys.  So sweet!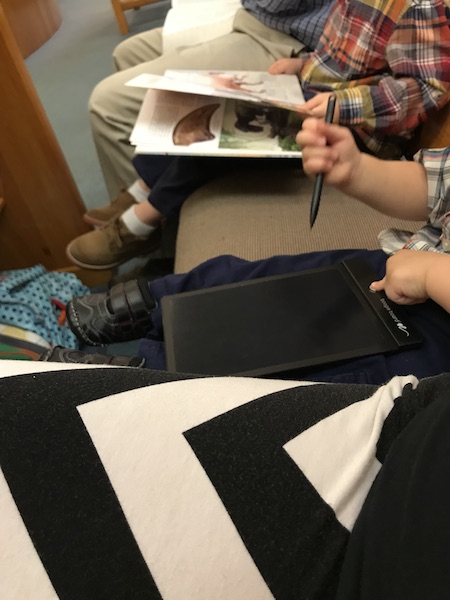 Parker
Parker is now 20 months.  He's still not talking a ton but he has a few new words this month: up, down, push, keys, avocado (yes, the child will not say his own name or his brother's name or a myriad of other words I try to get him to say but he WILL say avocado…such a hipster baby ;).)
We've been working with Hudson on letter sounds and figuring out what letter words start with.  So we'll say things like "M-m-m- Mommy" and Parker will repeat the letter sounds too.
His favorite song is Roll the Gospel Chariot Along and he loves to do the hand motions
He is still nursing at least once, sometimes twice during the night.  While I would like to be done I'm not exactly sure how to do that during the night so right now I'm just holding out hope that he'll self-wean soon.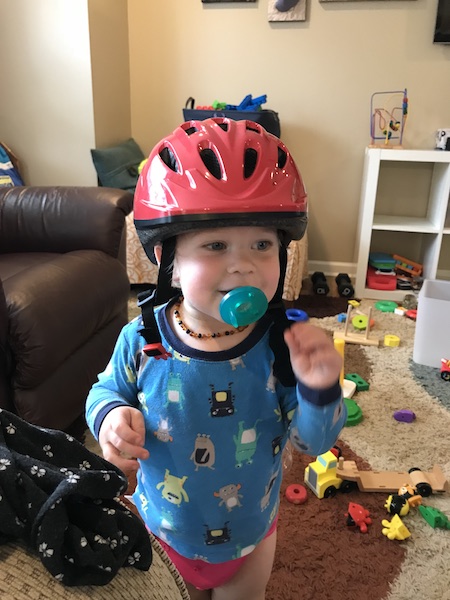 Snuggly boy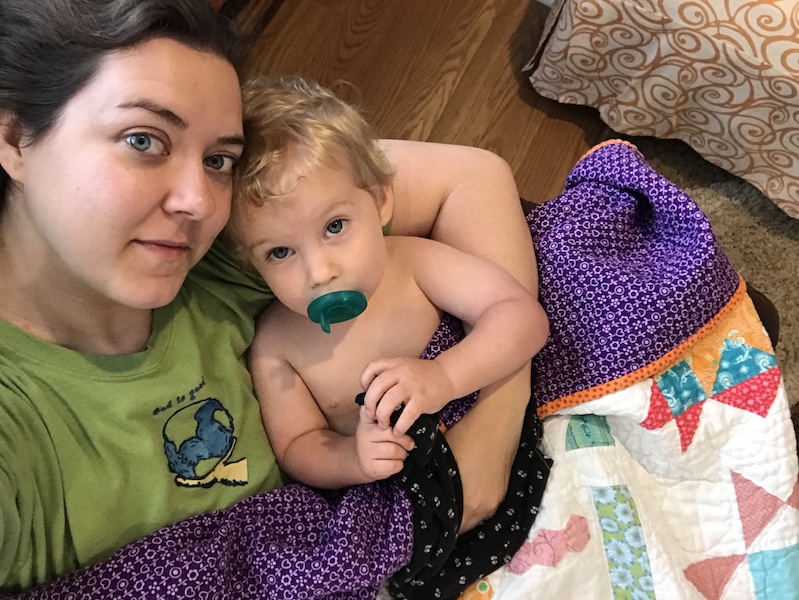 He thinks it's so funny to put his fuffle on his head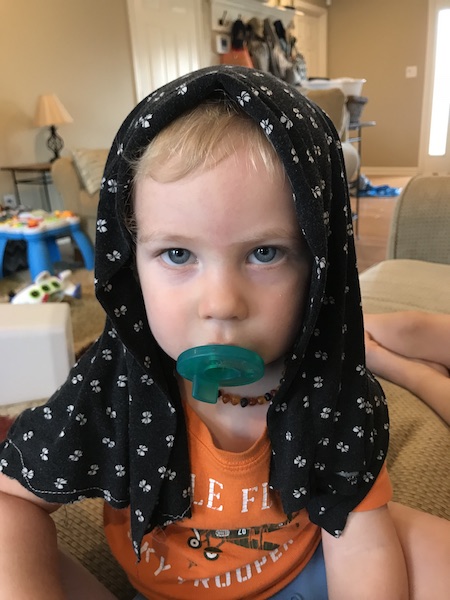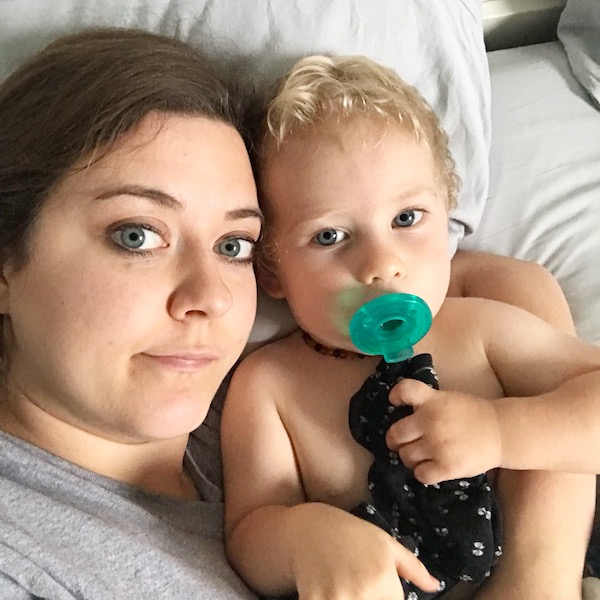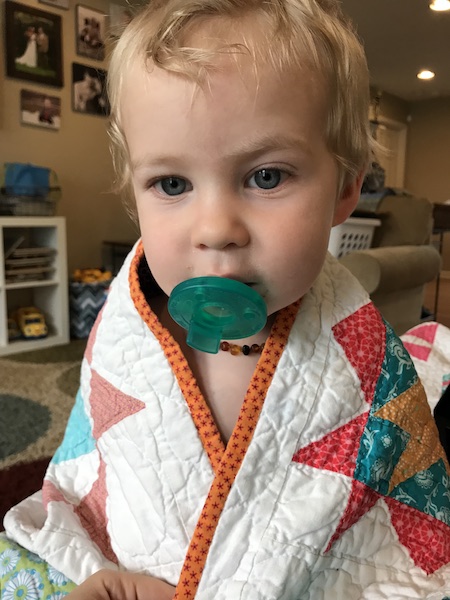 He fell asleep in the car and stayed asleep when we came inside and put him on the couch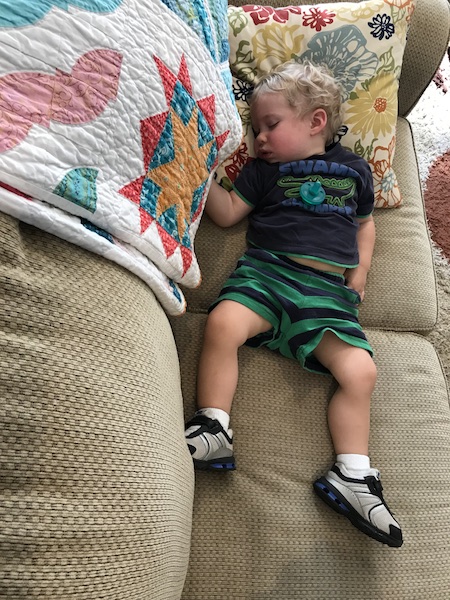 Little stinker pushed the toddler tower over to the counter where I'd finished washing our produce and was just helping himself to the fruit when I caught him.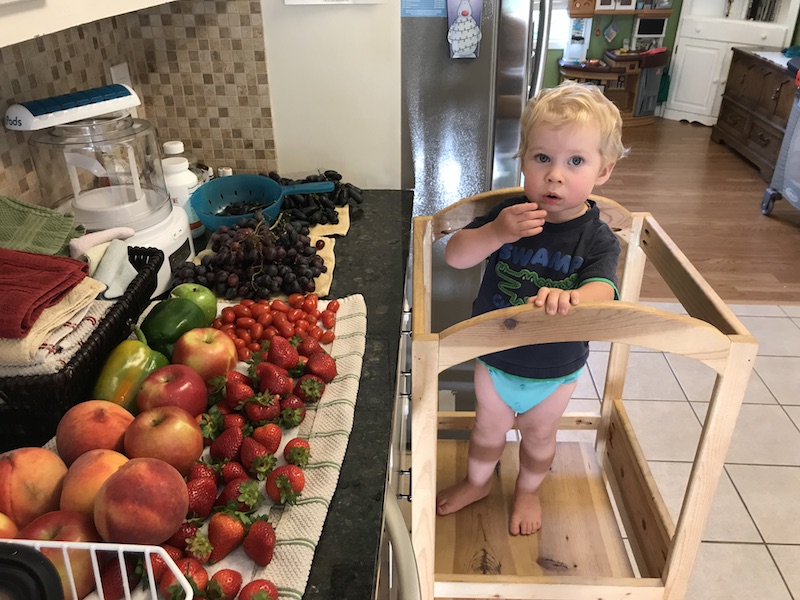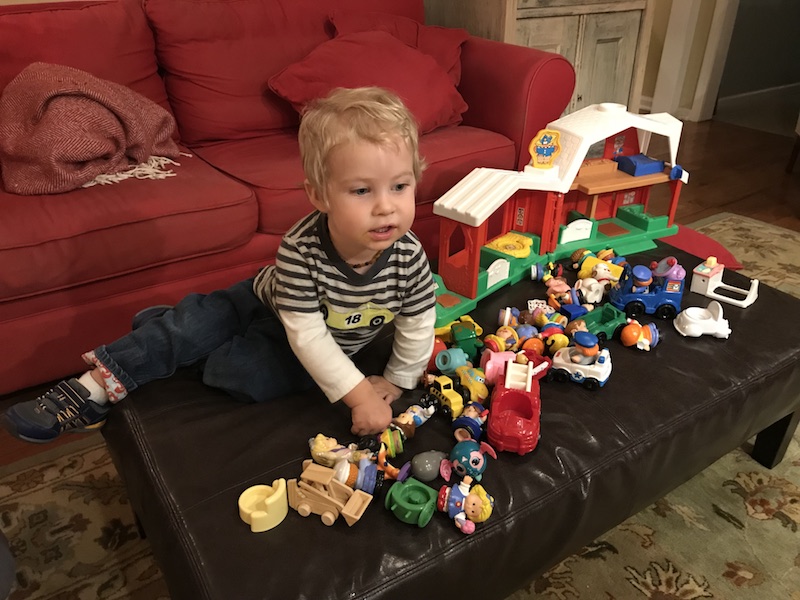 Parker didn't get to go out Trick or Treating – he had a fever on Halloween (the tail end of our family-wide sickness) so he and I stayed home and rested while Michael took Hudson around the neighborhood.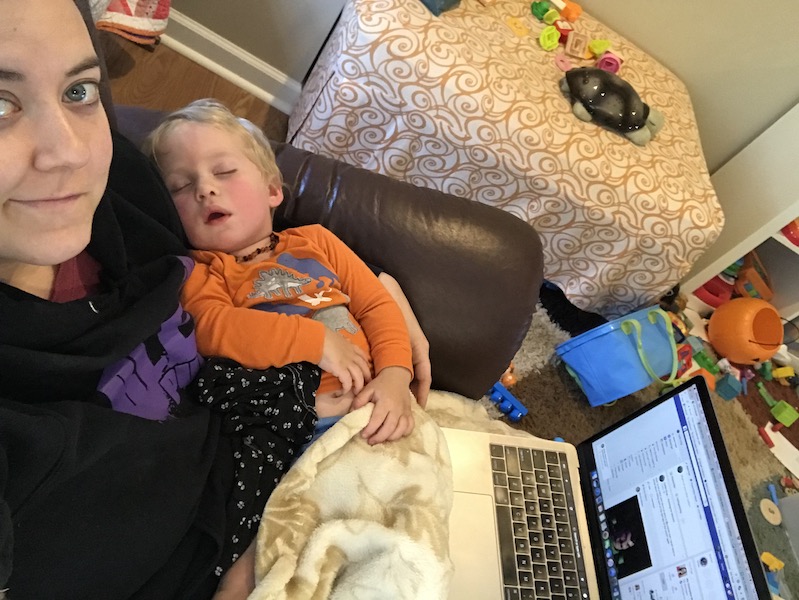 Hudson
Hudson talks non-stop and I just wish there was some way I could share a fraction of our conversations with you!  He keeps up laughing all the time!  I love all the funny little sayings he has and the words that he mispronounces.  Some of my current favorites:
– "connector" (nectar…as in, "the bees get connector from the flowers")
– "pampoo" (bamboo)
– 'lectricity (electricity)
– "teamers" (like athletes, i.e. "I'm a teamer", "basketball teamers wear these", etc.)
He had been saying for several weeks (maybe even a couple of months?) that he wanted to be a hotdog for Halloween.  We wore our playing card costumes to Trunk or Treat but I found this hotdog costume at Target and got that for him to wear Trick or Treating on actual Halloween.  He LOVED it!  He wore it all day (and yes, he's totally wearing Christmas pjs under there too – quite the ensemble)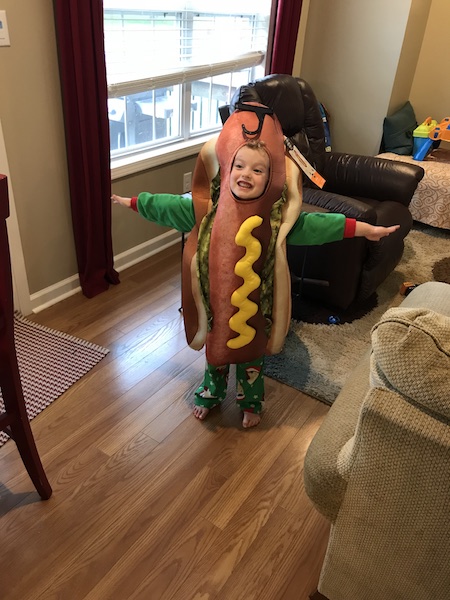 He is so creative and funny!  I have no idea why he put a pot lid from our play kitchen under his goggles but it made sense to him and he walked around like this for a long time.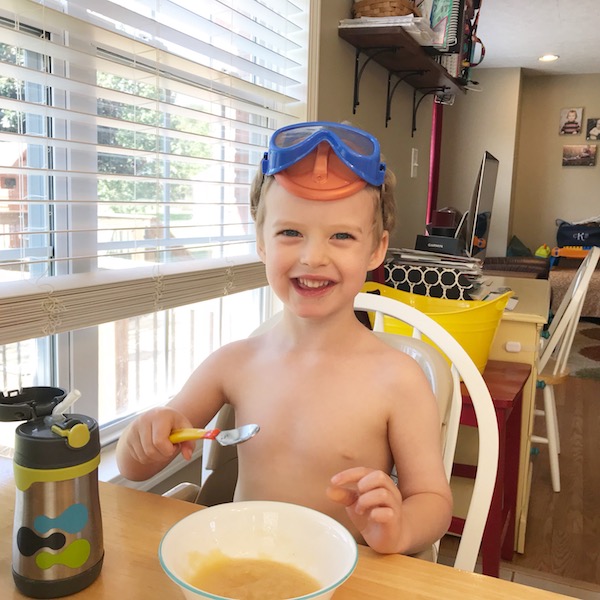 I got a large shipment that had a ton of bubble wrap in it and the kids (ok, me too…) had a blast jumping on it and popping it.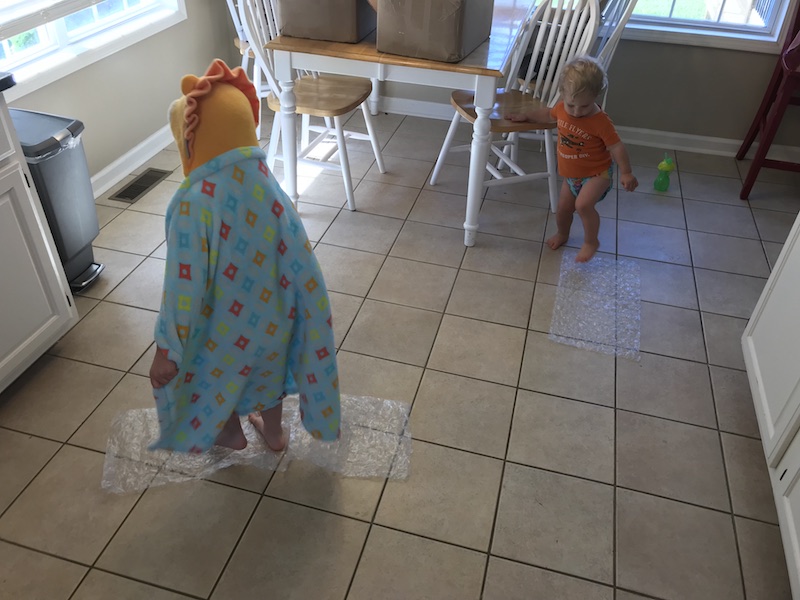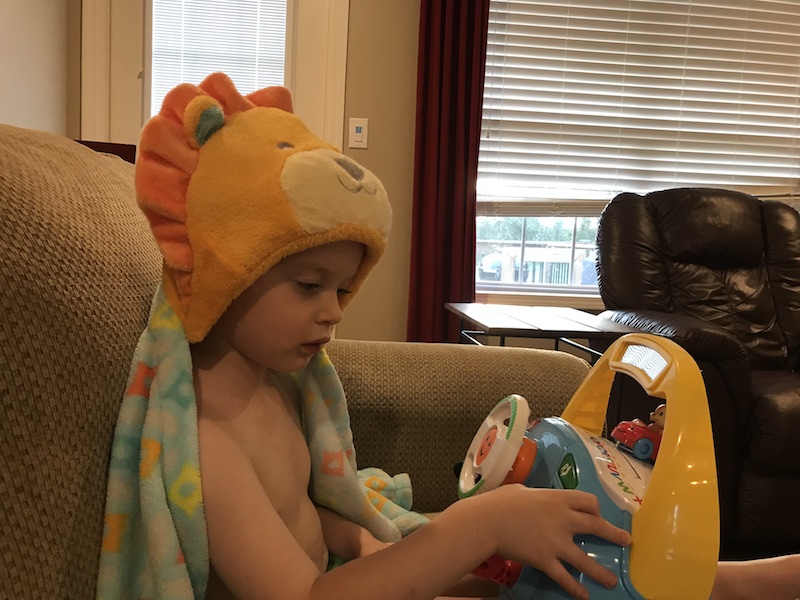 He looks SO BIG in this picture!  Like a mini-teenager!  It makes me want to cry that he's growing up so fast.  (Earmuffs are because he was watching Michael saw some wood in the garage and he doesn't like the loud sounds)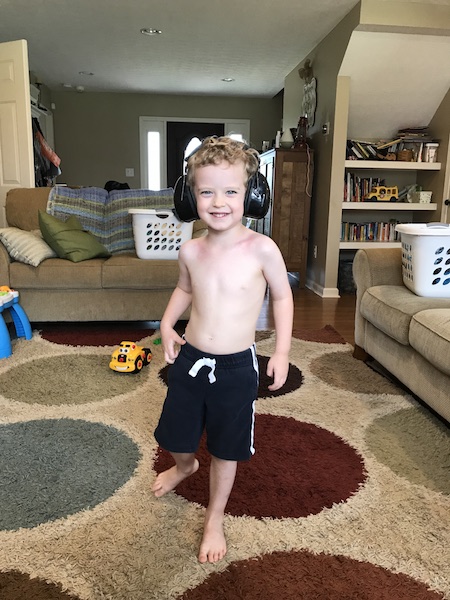 Reasons why my child is crying #3,487: Michael put the butter and honey on his toast in the wrong order.  Just terrible *sarcasm sign*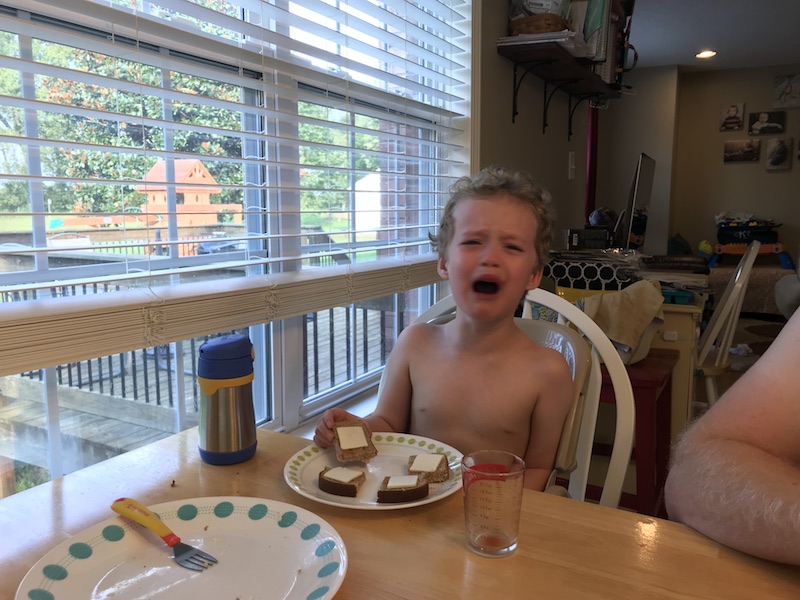 I love to look back and see them holding hands in the car.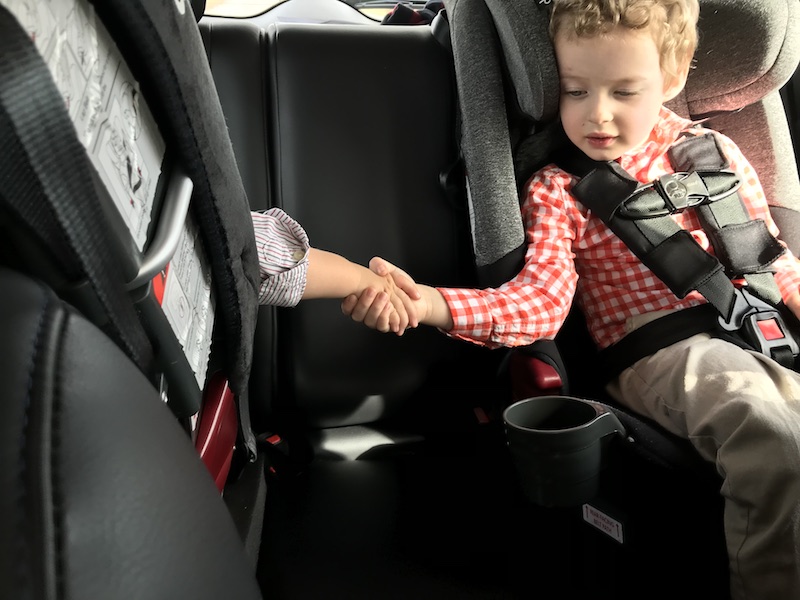 Wearing a pair of my mom's reading glasses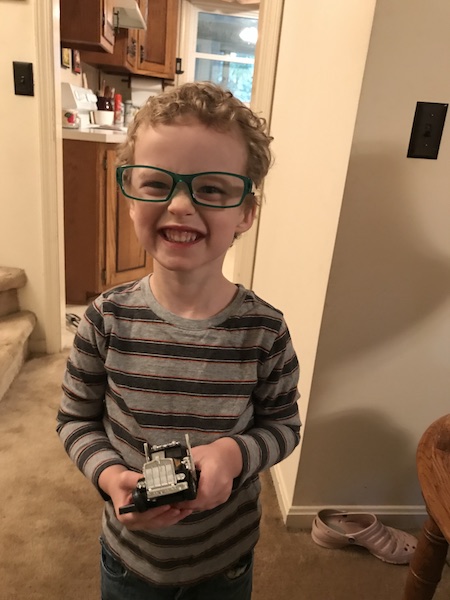 Hudson wanted to wear his baby (he calls this baby "born baby" instead of "newborn baby" – so cute) wrapped in his fuffle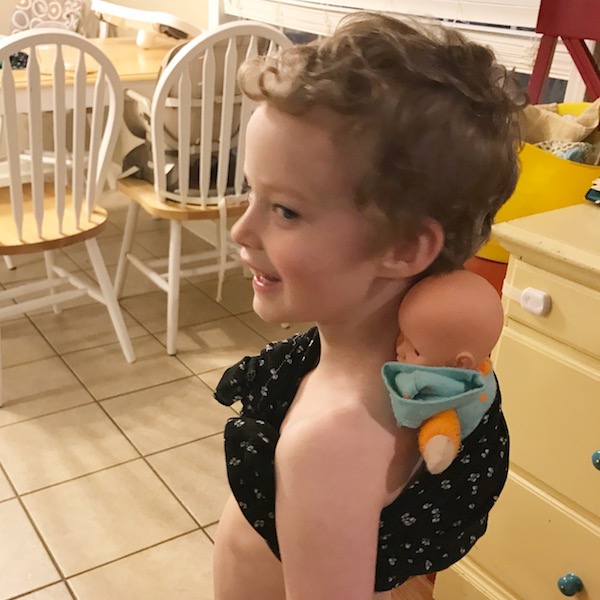 Other
This month my Young Living business hit a major (to me, at least) milestone.  I am now officially earning more from Young Living than I ever did at my full-time teaching job before I quit to stay home.  I have a separate post planned with more details and specifics about how I got to that point, but I just wanted to mention it here on my monthly update since this was a big goal I had and have been working toward this for 3.5 years and it finally happened!