The Trim Healthy Mama ladies have done it again and released a new cookbook that is AMAZING!  I've had it a couple of months now and have cooked a bunch of recipes from it and have been nothing but thrilled!
Let me share some of my favorites with you!
(Oh and P.S. if you don't have any idea what Trim Healthy Mama is you can check out my post on that here.)
---
This post contains affiliate links.  If you purchase a product through an affiliate link I make a small commission at no cost to you.  This helps keep my blog running so thanks for your support!  I was not paid or compensated to write this review, I bought the book myself and am voluntarily writing this review.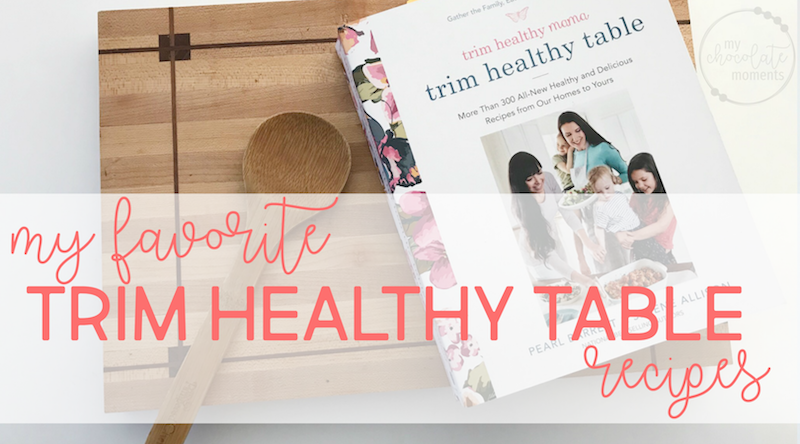 First up, a few things that I love:
The Trim Healthy Mama plan is summarized at the beginning of the book.  While I really love the separate plan book and it's definitely more thorough, this is also a great way to get a quick refresher or to learn the basics of the plan without having to read a whole, long book!
The recipes are less complicated and have less "special ingredients" than the first cookbook.  I love simple meals and many of us THMers don't start off using the special ingredients (collagen, gelatin, MCT oil, glucomannan, etc.) so this is more straightforward and easy to follow.
Every recipe I've tried has been DELISH!
Here are some of my favorite dishes from the new book
Chicken Fried Double Rice (p. 53) – Tastes just like fried rice and I love that there's cauliflower hidden in it!
Deconstructed Stuffed Peppers (p. 54) – A huge hit with my whole family, we've made this several times
Deconstructed Fajitas (p. 56) – Another huge hit!  I absolutely loved these and didn't miss having tortillas with my fajitas at all!
Succulent Barbacoa Beef (p. 108) – Super easy to make and so yummy!  Kind of Mexican-y but different from our typical Mexican dishes.
Taco Cornbread Bake (p. 139) – Everyone gobbled this one down.
Ranch Hand Taco Salad (p. 200) – I never thought I'd find a way that I like Greek yogurt but this easy dressing on this great taco-like salad is so great.  I eat this salad for lunch a lot.
Chocolate Chip Pancakes (p. 341) – SO nice to have a good, hearty pancake recipes that tastes like the "real" thing
Oatmeal on the Go Cups (p. 350) – I am crazy about these.  They're so incredibly easy to make ahead and then heat up in the morning, so I love the convenience.  And they're an E breakfast that I like (which is hard for me to find, I usually prefer S breakfasts)
Cinnamon Butter Bundt Cake (p. 380) – I make these into muffins/cupcakes instead of cake and we eat them with bacon and eggs for a breakfast meal (often at dinner though)
Payday Off Brownies (p. 401) – Tastes like you're eating an indulgent brownie and yet you're not!
Brownie Fudge (p. 404) – Fudgy and rich; I add 3 drops of Peppermint Vitality essential oil to make peppermint brownie fudge and it's so good
Magic Skinny Chocolate Nut Clusters – Quick, easy, delicious, and a good source of healthy fats
(Pictured here: Brownie Fudge)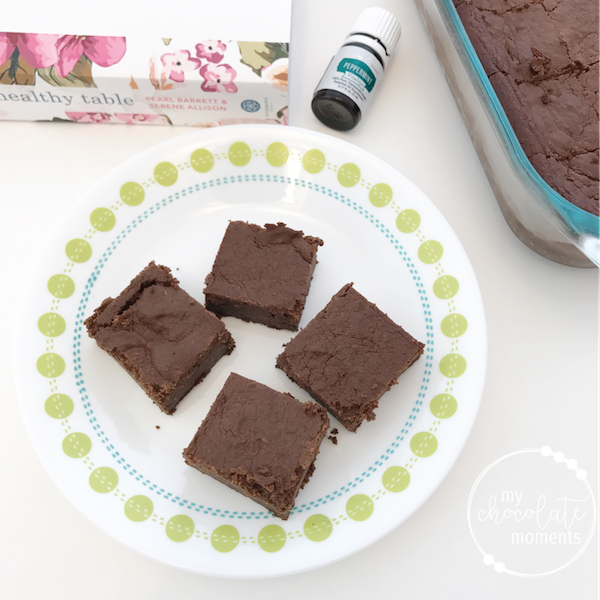 There are SO many other recipes that look and sound amazing that I just haven't gotten to yet.  But I wanted to pass on some favorites from what I have tried so that when you get your cookbook you can have some to start with.
I highly recommend this cookbook and it's definitely my favorite of the two THM cookbooks so far!
Trim Healthy Table is currently on sale for Black Friday for only $16.25.  You can also get $5 off a $20 book purchase through November 27 with the code GIFTBOOK17, so if you grabbed two of the Trim Healthy Mama books you'd be able to get $5 off too.
Do you have the Trim Healthy Table cookbook yet?  What's your favorite recipe?