This amazing peppermint hot chocolate has been my current obsession and one of my few pregnancy cravings.  It's rich, chocolatey, peppermint-y, and delicious!  It takes a few extra minutes to make this versus heating up some water and adding a packet of the store-bought stuff but boy is it worth it!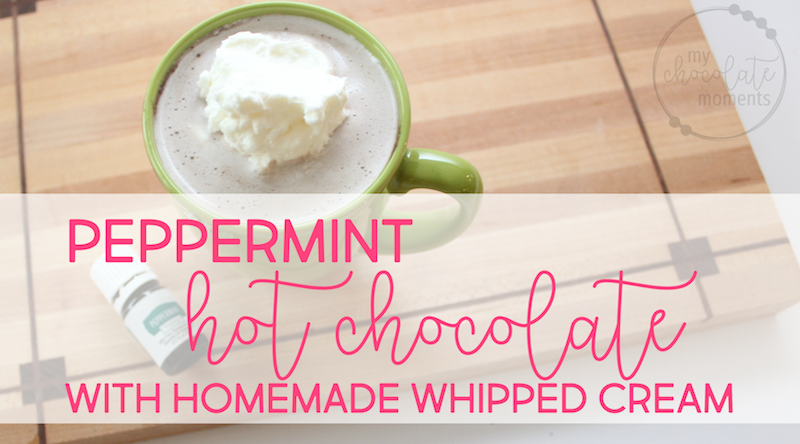 To make this you will need milk, sugar, cocoa, vanilla, and water for the plain hot chocolate.  If you want it to be peppermint flavored then you'll want some peppermint essential oil too (I use Young Living's peppermint vitality oil).  And for the whipped cream you'll need heavy whipping cream and sugar, plus a mixer (I guess you could do this by hand but I can't imagine how tired your arm would be!)

I highly recommend using a dark cocoa (I use Hershey's Special Dark) because this recipe is sweeeeeet and the dark chocolate cuts the sweetness better than using the regular baking cocoa.
To make the hot chocolate I use this recipe:

This makes a lot (obviously… since it uses 4 cups of milk) and it's very rich so one mug hits the spot!  I store the leftover in a mason jar in the fridge and be warned that it separates when it cools so make sure to shake/stir it up good.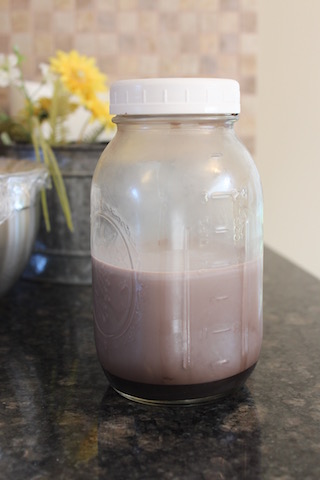 Also since I'm using this on top of an already peppermint flavored drink then I leave the whipped cream plain.  However, you can absolutely add a drop (or more) of peppermint vitality oil to make peppermint whipped cream (or cinnamon bark vitality for cinnamon whipped cream or a citrus vitality oil for citrusy whipped cream…how good would those be on some pancakes?  Yum.)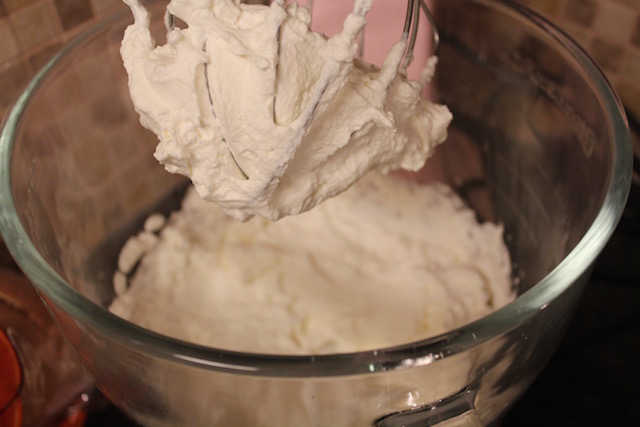 You can stop there and have yourself a delicious treat of peppermint hot chocolate or you make it into a mocha if you're a coffee person.
Now, if you're a *true* coffee person you might not want to read this.  I like coffee but very rarely drink it and I am by no means a coffee connoisseur so what I'm about to suggest might be shunned by hard core coffee folks….
I just add a spoonful of instant coffee to my hot chocolate to make it into a mocha.
If the thought of instant coffee makes you shudder maybe you could brew some strong coffee and do partial milk/partial coffee when you make the hot chocolate recipe?  I'm really not sure how that would work but it's worth a try!  But for me I just add that scoop of instant and go on about my day ;).
This hot chocolate is SO GOOD!  And perfect to curl up with on a chilly night (now if only it would actually get cold and stay cold around here…)
Are you a peppermint hot chocolate lover?  Peppermint mocha?  Or prefer a totally different hot chocolate flavor altogether?
If you'd like a bit healthier option, check out my sugar free, Trim Healthy Mama friendly hot chocolate recipe here.