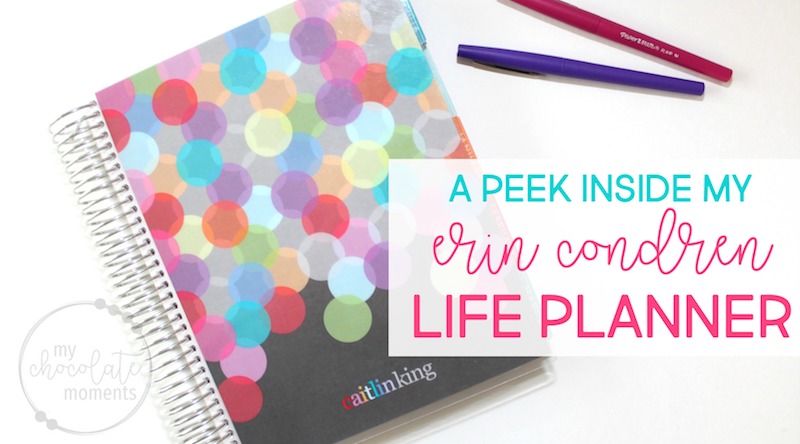 I love, love, LOVE my Erin Condren Life Planner!  I've never found anything that I like better.  Last year I decided I didn't want to pay for one (they're $50 if you don't get one on sale) and so I tried another planner – I thought it was going to be awesome but I ended up not loving it and instead bought a Life Planner several months in to finish out 2015.  After my brief break I now know this is THE planner and I might as well just budget to purchase one every year!  Using my planner increases my productivity big time and you can't put a price on that.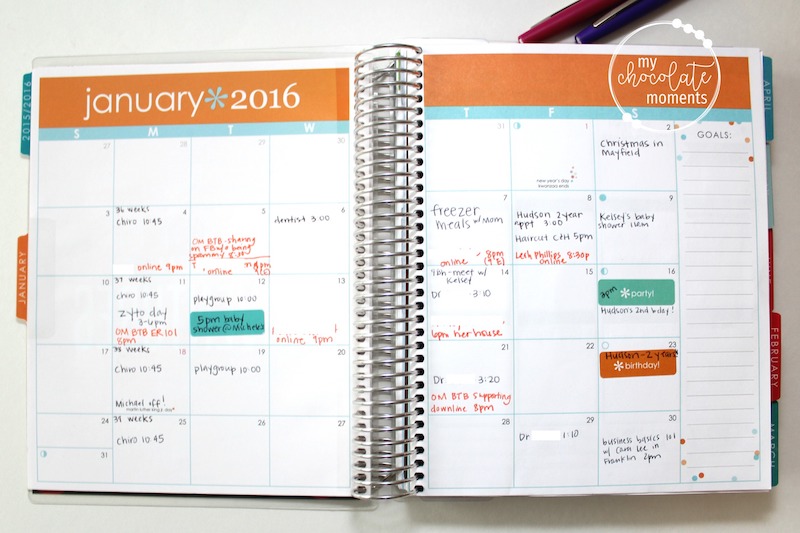 I've blogged about how I use my planner in the past (when I was working; as a way to track baby milestones) but I wanted to show you how I'm using it now that I'm at stay at home mom and have a business.
The monthly calendar spread I use as my monthly overview.  I jot down appointments, birthdays, and activities.  I pick one color pen and use that to mark all of the oils classes that I teach each month so that I can see that at a glance and it stands out.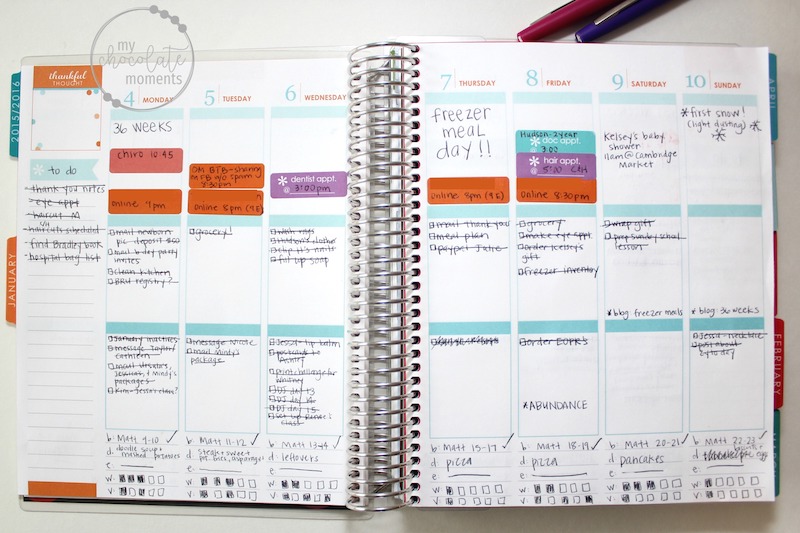 The weekly spread is where the magic happens.  This is basically my brain on paper in a to-do list form.  On the left hand side I keep a to-do list of things I want to get done at some point during the week.
Each day is broken into three boxes.  I don't label my boxes on my calendar but I do have specific uses for each of them.  The top box is where I put appointments, classes, and sometimes random memories.  The middle box is my to-do list for the day unrelated to my business (cleaning, laundry, errands, etc.) as well as where I put blog post for that day.  The bottom box is my Young Living to-do list for the day.
The very bottom section changes occasionally.  In this picture I used it to write my daily Bible reading, what I had planned for dinner, if I exercised (which I obviously didn't much that week…), check boxes for each glass of water I drank and for the various vitamins I needed to take.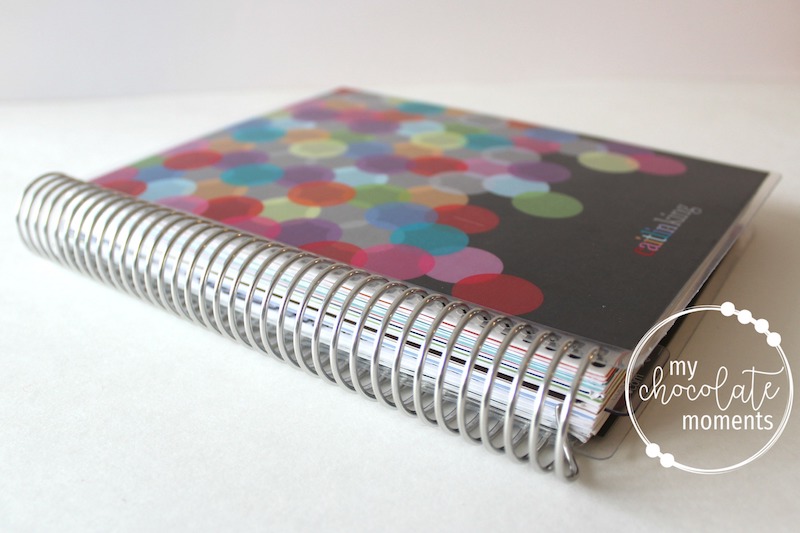 It's a pretty big planner so not super convenient to carry around all the time unless you carry a big bag.  I don't mind the size because mine usually stays at home sitting on the counter (which is like my desk) open to my to-do list so I can glance at it many times a day.  Plus I like to have plenty of room to write.
(I use an app on my phone, aCal, also for when I'm out and about. I only track the bare bones appointments on it)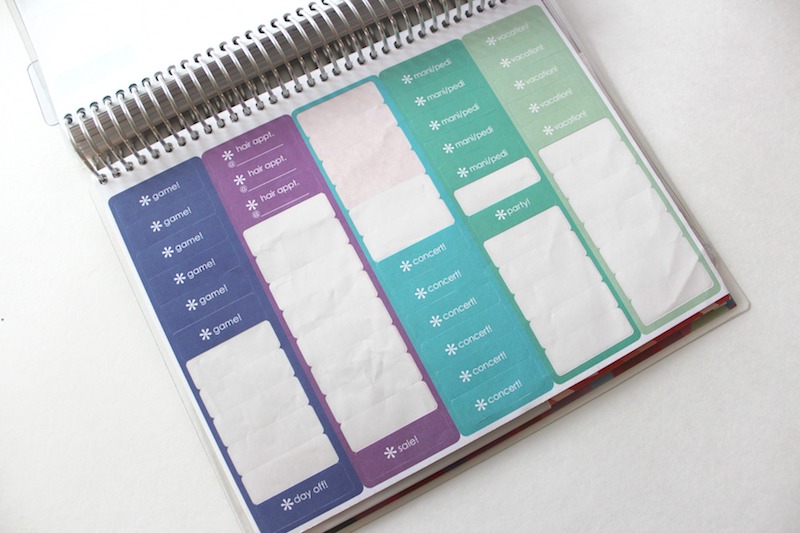 I'm in some planner groups (seriously, what DOESN'T have a Facebook group these days?) and many of those ladies beautifully decorate their planners big time.  Almost like scrapbooking pages!  They use lots of stickers and washi tape.  That's totally fine if that's what you like but that's not my thing so I just stick to (pun intended) occasionally using the stickers that come with the planner.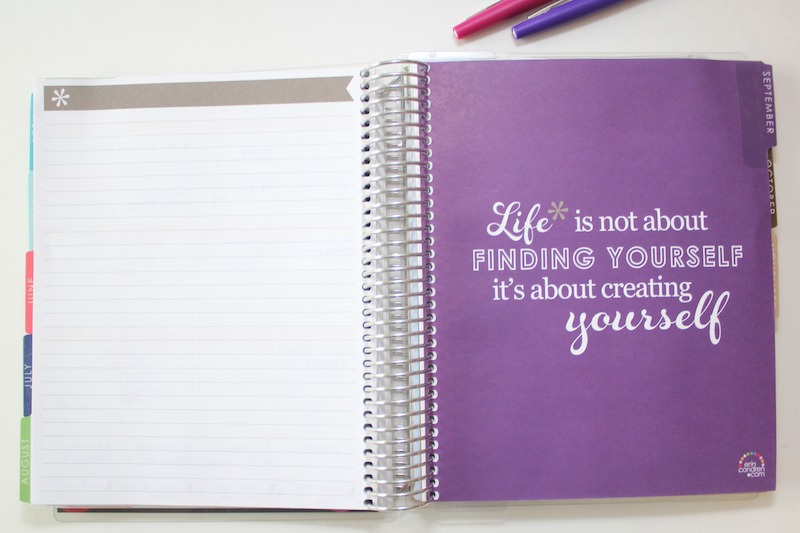 There are lots of notes pages that I use to jot stuff down.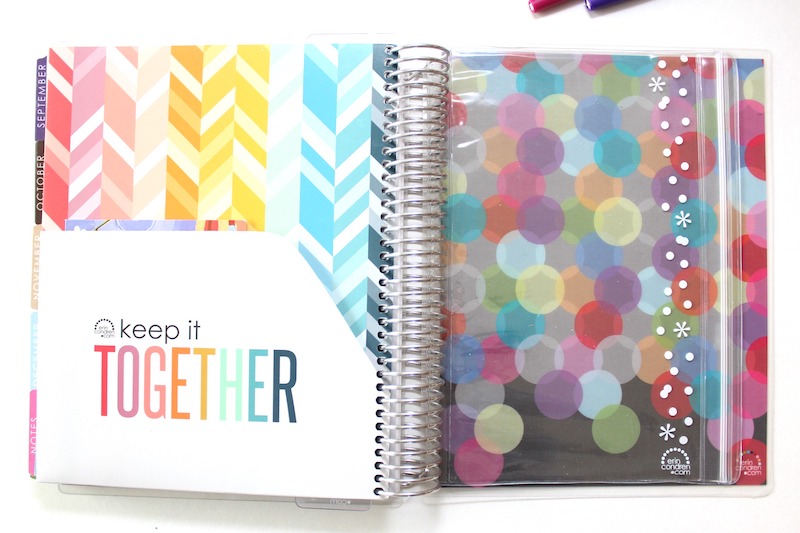 Also some pockets in the back to hold all my random junk.
If you have never ordered from Erin Condren before you can use this link and get $10 off your first purchase.  (they will send you an email with a code that you can then use when you purchase)
Also, at the time of this post, 2016 Life Planners are 50% off and you can use the $10 off from the link above on top of that, making them roughly $15 plus shipping!  WHAT!?  That's a crazy good deal.  There's still lots of time left in 2016 so try one out and see if you like it!
Any Erin Condren fans out there?  How long have you been using the LP?