If you've been toying with the idea of jumping in with a Young Living starter kit, NOW is the time my friends!  Check out my Young Living Black Friday 2016 deal: Young Living is giving you a free bottle of Christmas Spirit oil and I am giving $25 cash back to those who sign up through me with a Premium Starter Kit so for only $135 (after the cash back) you'll be getting 12 fabulous essential oils and a diffuser!  That's an AMAZING deal!
The starter kit includes lemon, lavender, peppermint, frankincense, copaiba, Thieves, Purification, PanAway, RC, DiGize, and Stress Away…plus Christmas Spirit as a bonus this month.  It also comes with a full size diffuser, a roller ball attachment, 2 servings of Ningxia Red, and several oils samples.  And of course a wholesale membership to Young Living which gives you a 24% discount.  Sweet!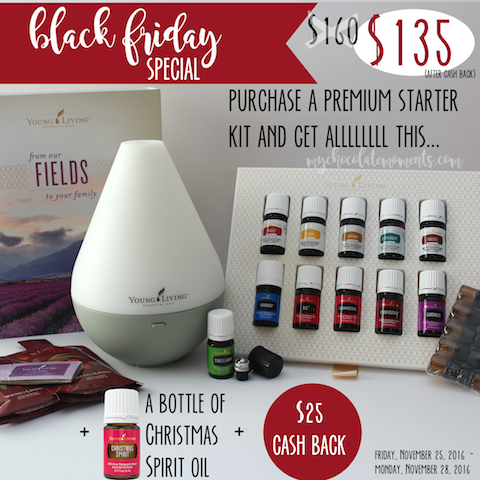 Young Living is also doing a Black Friday sale for current members so if you're already a member or if you join with a starter kit on Black Friday and want to add on some of these items you can get some other great deals too.  Lots of items 15% off and a couple 20% off!  This is an amazing time to snag the ART Skincare line, an aria diffuser, or an everyday oils set.  Woo hoo!  On top of your member discount (24% off) that's a FAB deal!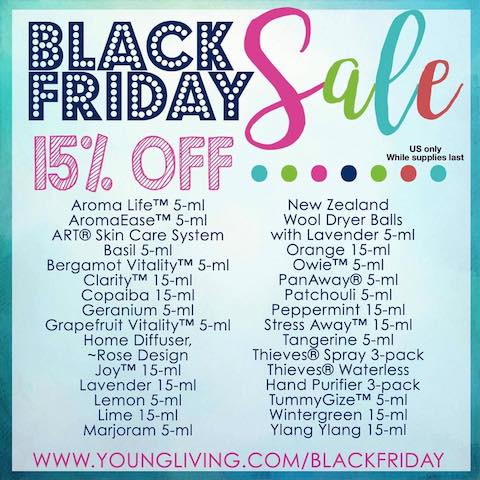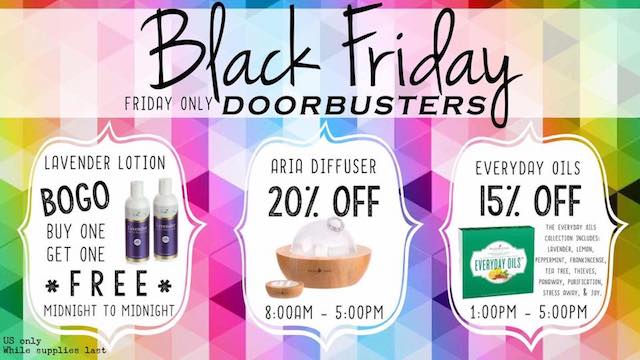 Ready to get started?  Step by Step sign up instructions are here.  If you need help shoot me an email (caitlin@mychocolatemoments.com) or message me through my Facebook page.  Happy Black Friday shopping!