Starting in college I always had (and loved) a gym membership.  Group fitness classes, ellipticals, pools – I was there working out 6 days a week.
Until kids happened.  When I had my first baby I quit my job to stay home and that dropped us down to one income; maintaining our gym membership was an added expense that we decided we didn't need.  Especially because I wasn't interested in leaving Hudson at the gym daycare so that I could work out and neither of us really wanted to spend Michael's few hours at home with us in the evenings trying to go to the gym.
For a long time I didn't work out at all (that had nothing to do with having or not having a gym membership, I just wasn't doing a good job with caring for my health after Hudson was born) but after Parker was born I decided it was time to lose the baby weight for good and get back into shape.  With a two-year-old and a baby now there was really no way I was going to pack them up and haul them to the gym, so instead I set out to find some workouts I could do from home, in the living room, surrounded by toys, while they played, where I could stop and change a diaper or take someone to the potty if I needed to.
Over the last year and a half since I made that commitment to get fit no matter what, I've found some really great free exercise programs that have been perfect for me.
---
This post contains affiliate links.  If you purchase a product through an affiliate link I make a small commission at no cost to you.  This helps keep my blog running so thanks for your support!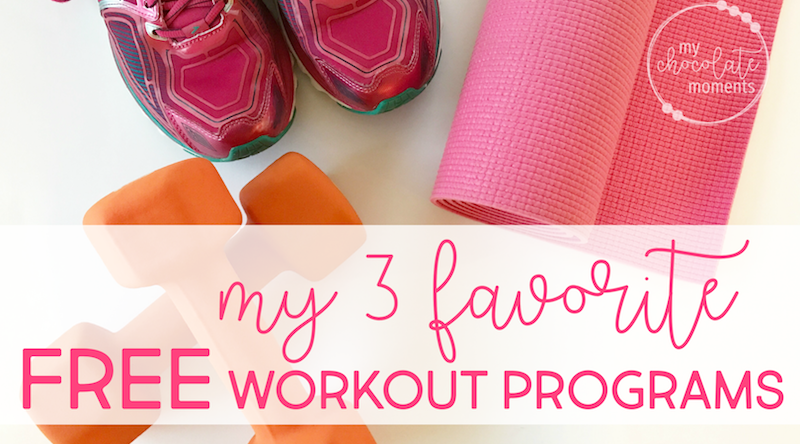 My three favorite free workout programs
(A little note before we get started here: I'm not saying it's a bad idea to pay for exercise programs – in person or videos/streaming.  If you are more motivated to workout because you spent money on it, or if you prefer DVDs over YouTube, or if you love specific trainers that you can only access through a paid program, or you like the equipment at the gym, or you need the accountability of group fitness…by all means go those routes!  I'm just saying that if you don't WANT to spend money on exercise programs, for whatever reason, you definitely don't have to and you can still have good options.
Bikini Body Mommy
Bikini Body Mommy (BBM) workouts are not just for mommies, or require bikinis, but are great for anyone who wants a super quick workout.
Briana is famous for her 90 day challenges.  She's changed up her format from challenge to challenge, but basically you get a new set of workouts every week, so you do repeat a couple during the week but then the next week you get a new set, so as long as you can handle doing the same workout 2 or 3 times max in a week you won't get bored.
I've done at least 3 of her challenges all the way through and I love that each workout is less than 20 minutes and she tells you exactly what to do each day (there's even a checklist where you can mark the workouts off as you go through the 90 days).  If you do the workouts "live" when she's releasing a new one (usually around the first of each year), there are tons of other people doing them, Facebook groups created, posts on her page, etc. for accountability.  If you decide to do a past one, I recommend grabbing some friends and making your own little accountability group!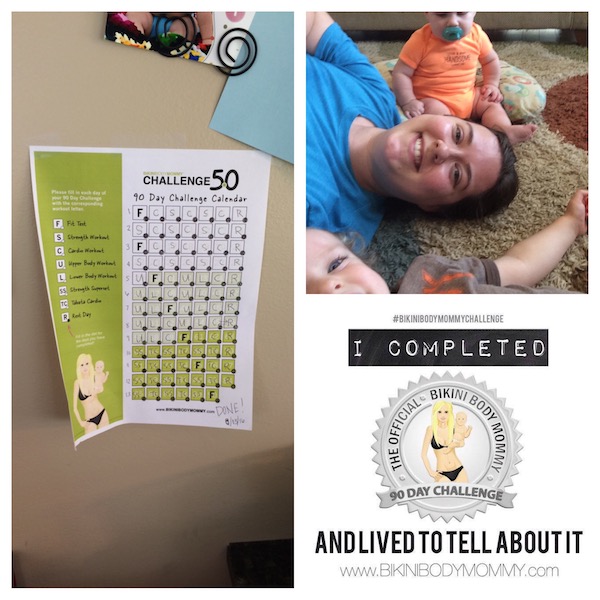 The 90 day challenges are free.  She has some paid programs and services as well, but she's done six 90 day challenges so you could do those back-to-back and have a year and a half of free workouts!  It is helpful to have a mat and some dumbells (she recommends a heavy and a light set, I just have one set and make do with some water bottles if I need to go down in weight).
The older challenges are a little lower quality and not as many bells and whistles (like having the timer on the screen) so you might want to skip ahead to some of the newer ones.  Challenge 5.0 was filmed right after she had her last baby, so if you're a postpartum mom that's a really great one for you.
Check them out on her website or on YouTube.
Fitness Blender
This is a more recent discovery of mine.  Fitness Blender is a husband and wife team (Daniel and Kelli) who are both trainers and have over 600 free workout videos on YouTube.  There are a variety of types of workouts (weights, bodyweight only, HIIT, pilates, yoga, abs, etc.) and a variety of lengths (they have 20-30 minute workouts but also a lot of 45 minute to an hour long workouts, if you prefer longer ones)
I really love these workouts.  There is a big variety and they are easy to adapt if you are not in good shape, have bad knees, whatever (in fact, they often show modifications for you).  The only downside is that they do not have a lot of free pre-made challenges that tell you exactly what workout to do each day (they do have workout programs that tell you that, but you have to pay for the programs).  They have a couple of free 5 day challenges, which is what I did first to see if I liked their format and teaching style, but then everything else is just hundreds of videos on their channel that aren't in a particular order.
I definitely did not want to have to scroll around and pick a video each day, I knew I'd spend a ton of time browsing around, be annoyed if I picked one that I'd already done, etc.  I prefer someone to just tell me what to do each day.  But I also didn't want to pay for that since there were SO many free videos.
So I made my own program.
I took about an hour one day during the kids' naptime and I scrolled through their YouTube channel – I looked for videos that were less than 35 minutes long and when I found them I grabbed the link.  I set up a simple Excel spreadsheet and started plugging in the links.  I tried to put a variety in each week (some cardio, some strength, etc.) but I tried not to over-complicate it either.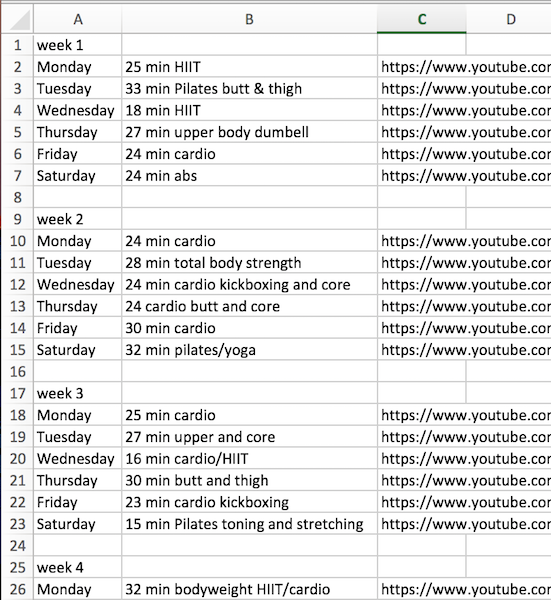 In less than an hour just by scrolling through their channel, I was able to easily find enough workouts under 35 minutes to create my own workout program that had 19 weeks of workouts (6 per week) without repeating ANY!  And I didn't even make it all the way to the end of the workouts because the kids woke up and I had to stop.  So now each day I just open my spreadsheet and click on the link of the workout for that day. Super duper simple.
So far all the workouts I've done require either nothing at all or some hand weights (and a mat is nice too).
Check out their website, their YouTube channel, or their app.
Couch to 5K
This is for those who want to get outside and do some running instead of aerobic-type videos.  I've done Couch to 5K on several different occasions and it's a great program to help you go from not running at all to being able to run a 5K (or actually the one I use takes you to running for 30 minutes straight, which may or may not be a 5K depending on how fast you run).
It's a 10 week program that starts you out with a lot of walking and a little bit of running and gradually works you up to running the whole time.  I did this last fall – I'd load the boys up in our double jogging stroller and they'd play or nap while I ran around the neighborhood.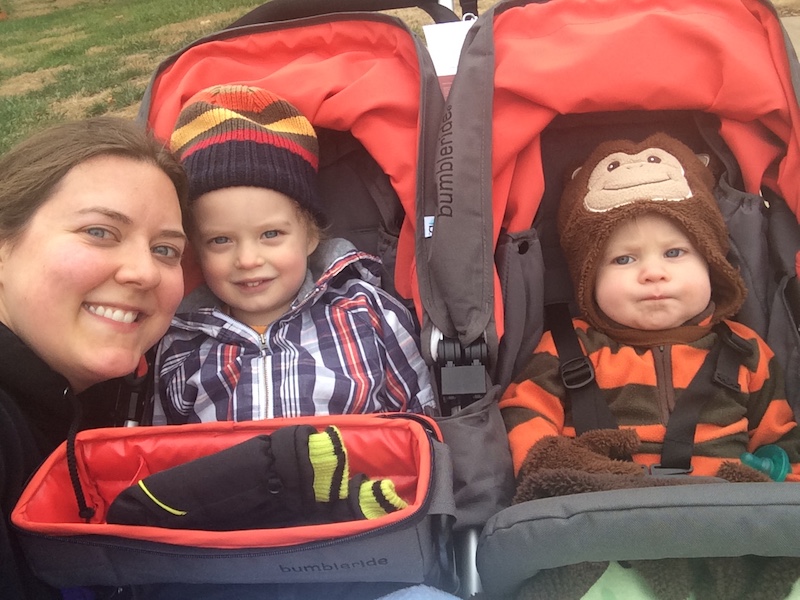 I have an app on my phone that tells me when to walk and when to run (not sure if you've noticed this or not, but I do much better when someone tells me exactly what to do each day instead of me having to make it up myself!).
This doesn't require anything (other than running shoes and a smart phone, which I'm assuming you have, and a jogging stroller if you have little ones).
Grab the app for your phone here.
Two years of free exercise programs
If you did all of the programs that I've mentioned here back to back, you'd have over two years of exercise programs that are FREE and don't involve watching the same DVD over and over and over.  That's a huge win in my book!
---
What about you?  Do you have any free workout programs that you love?  Share in the comments so we can have even more options!