I love the idea of trying out new makeup looks and I like to buy new makeup to add to my stash, but in reality I just want a simple, quick look that I can use day in and day out.  I shared with you a while ago about my quest to find natural, non-toxic makeup to replace what I had been using so I thought now I'd share what I use on a daily basis.  I call this my 5 minute makeup routine because it literally takes me less than five minutes to apply.
*note* since I wrote this post Young Living came out with their own makeup line and I have switched over to using all their products.  I still think the makeup I shared about below is good, but I knowing Young Living's commitment to quality and being a YL distributor myself of course I wanted to use my own company's products.  At some point I'll do an updated post sharing what my new Savvy Minerals makeup lineup consists of. 
---
This post may contain affiliate links.  If you purchase a product through an affiliate link I make a small commission at no cost to you.  This helps keep my blog running so thanks for your support!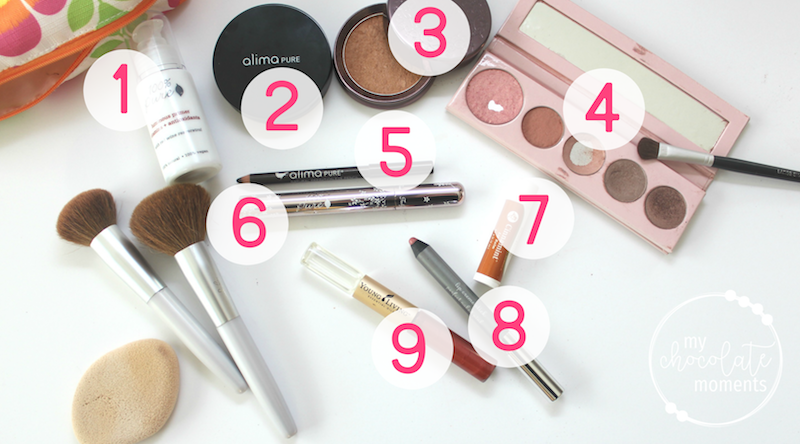 My line up
Here's my before (left) and after (right) applying my makeup.  Not a huge difference since I don't use a ton of makeup, just enough to smooth things out.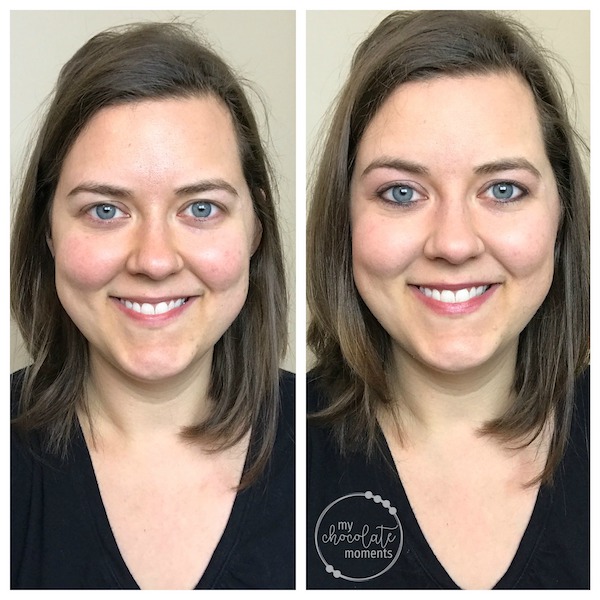 If you want to see a tutorial, I filmed myself putting on my makeup sharing what I use and how.  I am by NO means a makeup artist so I probably did it all wrong but it's what works for me!

Pin it for later: